Of the infinite worlds of accessories, handbags have long been a favored mainstay. Now, a much-awaited exhibition is devoted entirely to these beloved pieces. Opening this week at London's Victoria and Albert (V&A) Museum, Bags: Inside Out discovers just what makes these accessories such an enduring cultural fascination. Highlighting more than 300 objects, the exhibition explores connections between craftsmanship, purpose, and status from the 16th century to the present day. Distinctive designer styles from are key modes-including the first-ever Hermès Birkin bag owned by its namesake Jane Birkin herself-as well as endless varieties of luggage, vanity cases, and even military forms.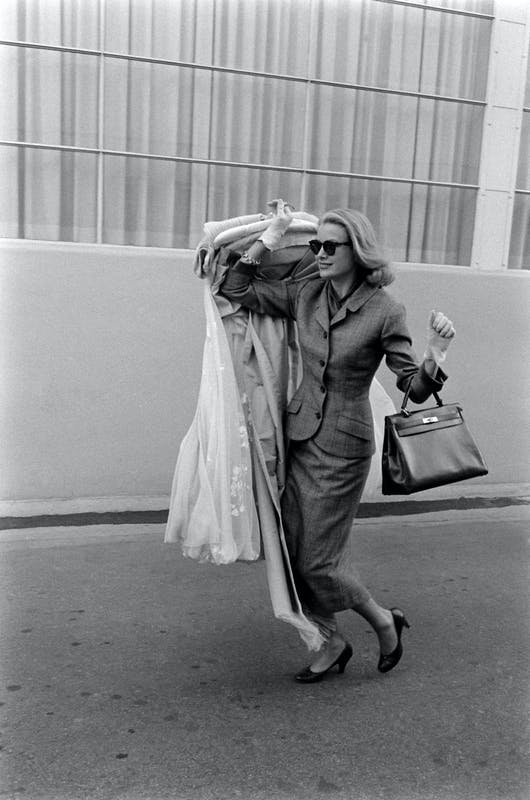 Organized thematically, the exhibition begins with Function and Utility, a practical focus on the accessory's use to encase belongings from cosmetics and keepsakes to money and documents. Here, Vivien Leigh's attaché case and Winston Churchill's personal dispatch box make special appearances. Another standout is socialite Emilie Grigsby's Louis Vuitton trunk from the early 1900s. Bearing labels and markings from its travels on ocean liners, it offers a visual nod to the history and grandeur of a bygone era.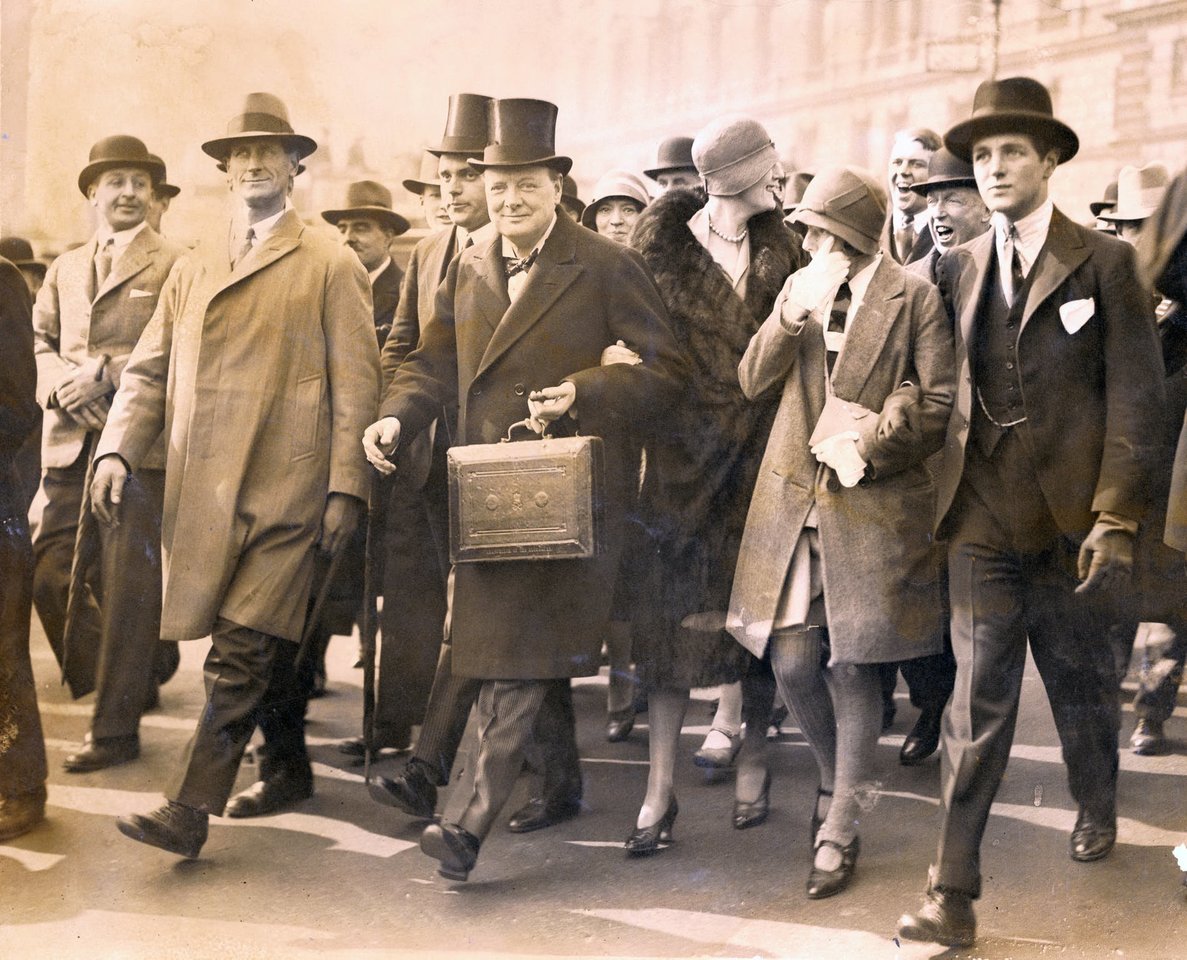 British Prime Minister Winston Churchill carries a dispatch box in London on April 29, 1929.

Then, the influences of celebrity, politics, and the social elite are the subjects of the next section of the show, Status and Identity. Features include the Hermès Kelly bag and the Lady Dior handbag, named for Grace Kelly and Princess Diana respectively. The contemporary "It bag" is also a special focus with the Fendi Baguette worn by and stolen from Sarah Jessica Parker in one of Sex and the City's most unforgettable scenes. "The power of celebrity endorsement exploded in the late 1990s and early 2000s," curator Dr. Lucia Savi tells L'OFFICIEL. "Handbags by exclusive labels such as Fendi, Dior, Prada, Mulberry, and Chloé were dubbed It bags by the fashion press. Highly sought-after bags, often in limited editions or under controlled distribution, their apparent scarcity turned them into covetable and symbolic items."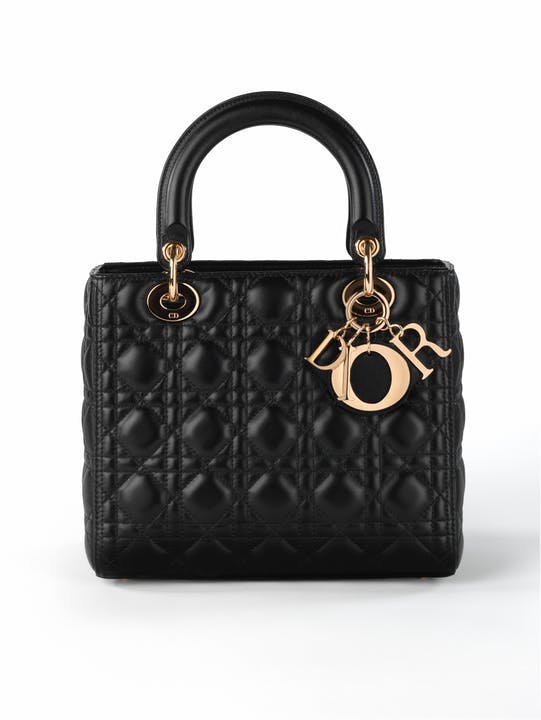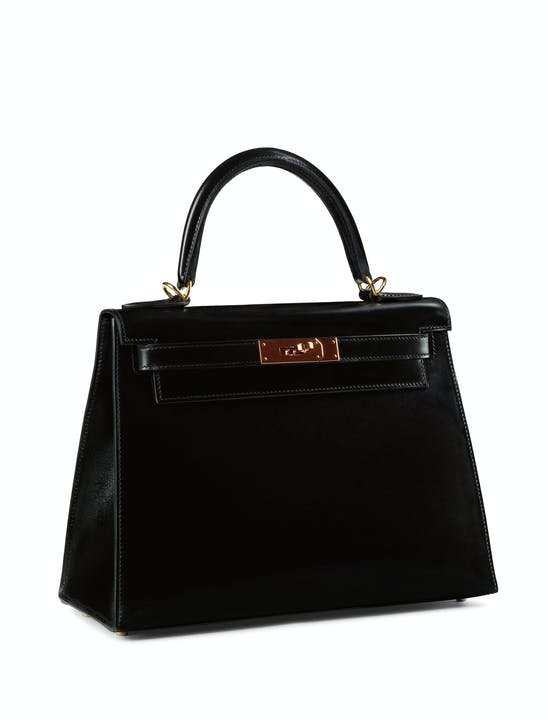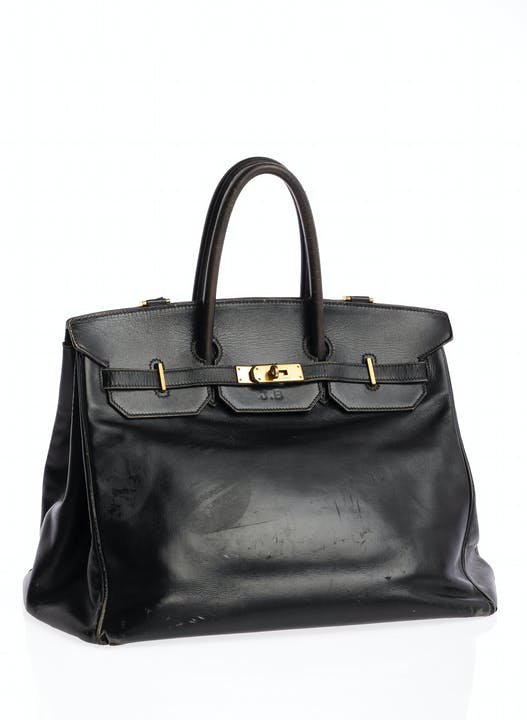 Aughts nostalgia is again inspired by a gold Louis Vuitton Monogram Miroir Speedy bag by Marc Jacobs that was popularized by Paris Hilton and Kim Kardashian. Mulberry Bayswater and Alexa bags from Kate Moss' and Alexa Chung's private collections emerge from seasons past, and Anya Hindmarch's "I am NOT a Plastic Bag" and Michele Pred's "My Body My Business" activist slogan bags too are presented. "It is important that each object on display tells a part of the overall narrative," says Dr. Savi. "One of these is Margaret Thatcher's Asprey handbag. During her tenure as Britain's first female Prime Minister, her handbag came to be a recognizable symbol of both her femininity and power, known as her 'secret weapon.'"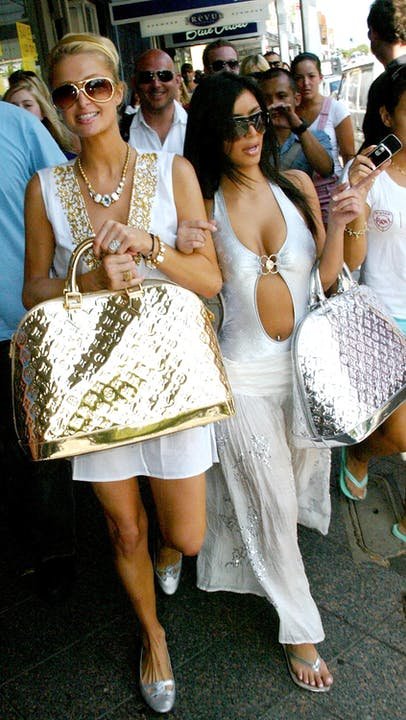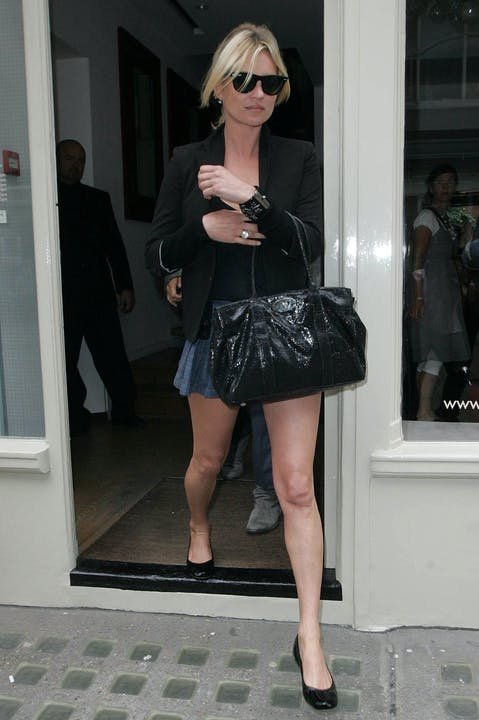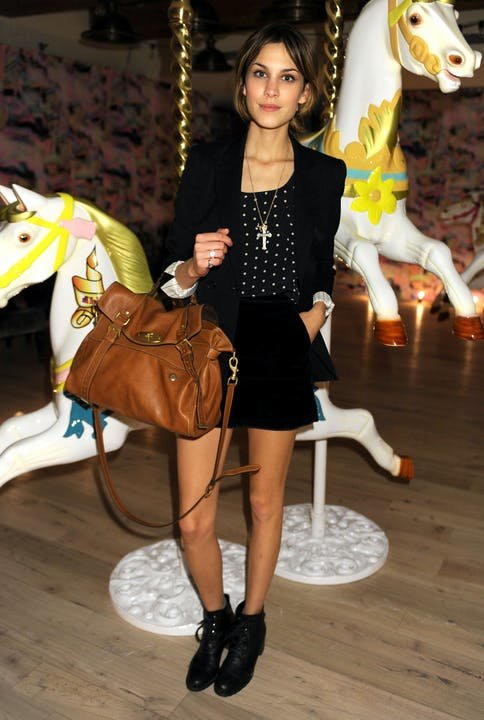 Craftsmanship is the final focus of the exhibit in Design and Making, exploring both centuries-old processes and modern ingenuity. Sketches, samples, prototypes-and even an atelier "maker's table"-offer insight into bag creation. The intricacies of a 17th century silver filigree purse and a straw-embroidered letter case are detailed, as well as Paco Rabanne's iconic metal chainmail bag and Judith Leiber's glittering Fabergé Egg evening bag. The experimental aesthetics of Thom Browne's bag fashioned in the form of his dog Hector are shown alongside Chanel's Lait de Coco bag, a cheeky, luxe interpretation of a milk carton.

"Bag making is a complex process. From creative sketches to precise technical drawings, from prototype to catwalk, every stage requires careful thought," shares Dr. Savi. "Whether made from natural, synthetic or recycled materials, bags have one thing in common-each model usually comes in just one standard size. This trait has been heralded as a key factor in the success of bags."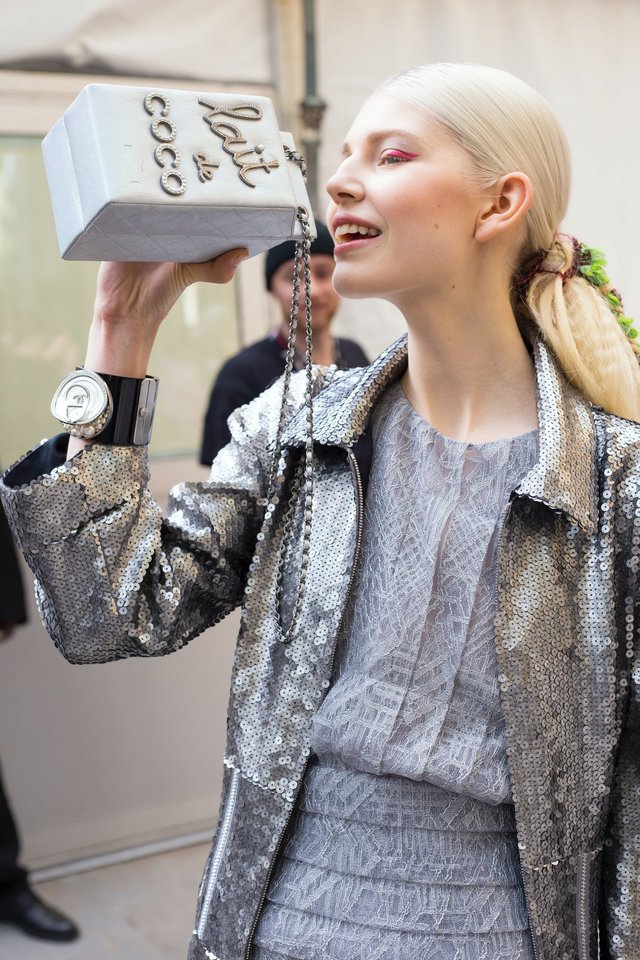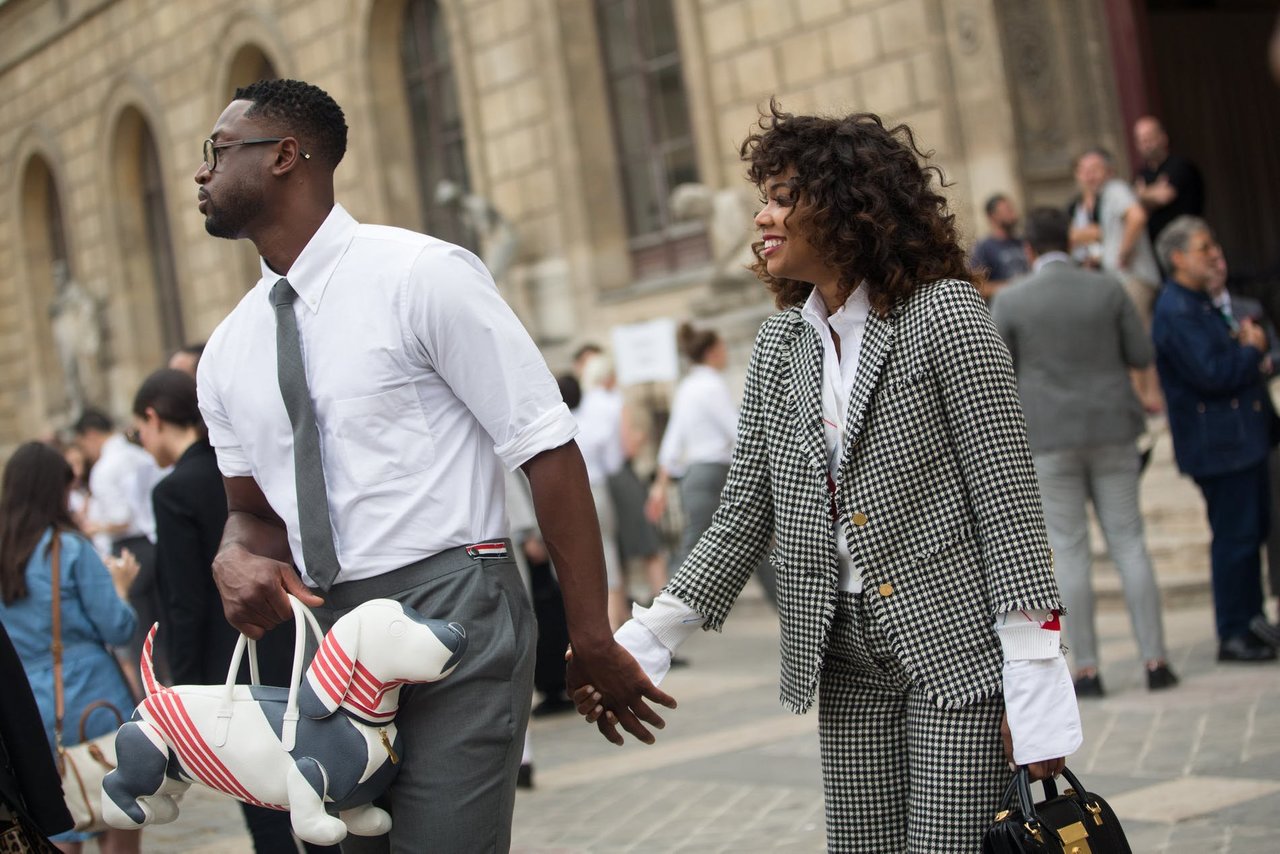 A model poses with the Chanel Lait de Coco bag. Right: Dwyane Wade and Gabrielle Union wear Thom Browne.

Recent decades have seen a rise in artist-designer collaborations, such as Valextra's project with Bethan Laura Wood and Tracey Emin's International Woman suitcase for Longchamp. Other memorable art-design hybrids are also on view in Vuitton's graffiti collaboration with Stephen Sprouse and pop art stylings with Takashi Murakami, and Alessandro Michele's paint-dripped "Real" Gucci tote by artist Trevor Andrew aka Gucci Ghost.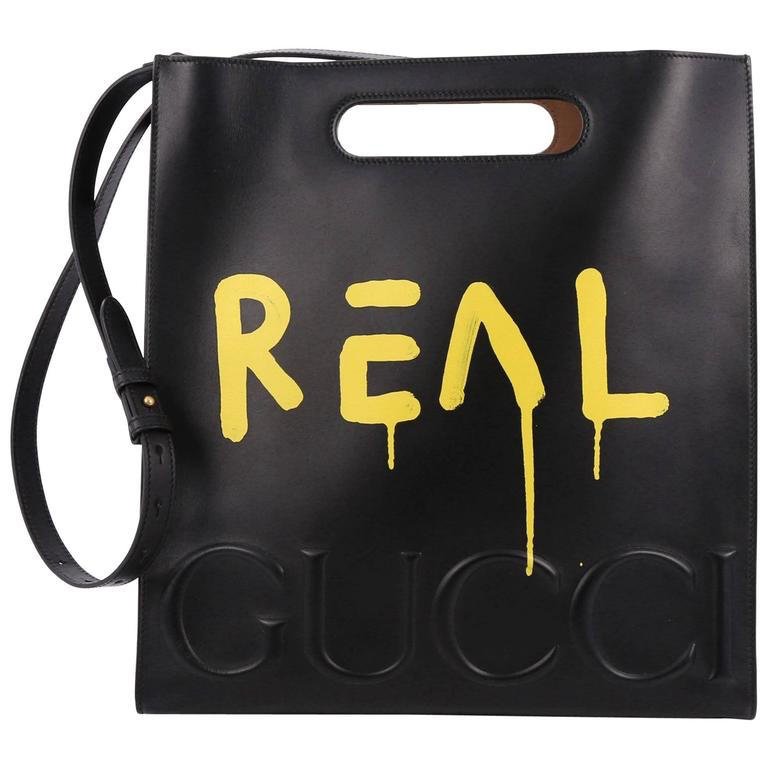 The future of bags too predicts innovation, often with environmentally-friendly materials as in Stella McCartney's backpack made of recycled ocean plastics and Elvis and Kresse's bag styled from decommissioned fire hoses. "Sustainability is a major consideration for the whole of the fashion industry that impacts almost everyone," says Dr. Savi. "Designers have a responsibility to create in a way that not only showcases good fashion, but also in a way that responds to the current climate."

Just how bags will continue to evolve looks to the past, relying on centuries of carefully-honed craft and technique, while also seeking ecological, renewed aesthetics. Bags: Inside Out offers a view into that development and the multitude of influences that have made bags the integral accessory they are today. The future promises even greater possibility for what bags can become-visually, functionally, and significantly.