To appreciate the history of Chanel handbags, one has to start with the origins of the purse itself. For the society ladies of Western Europe in the 18th century, bags were effectively pockets, detached from garments and worn around the waist with a band beneath layers of skirt. By the end of the century, however, narrow neo-classical silhouettes could no longer camouflage a pocket, so it became a visible purse: a pochette with looped handles. This went on for about a century and a half before Gabrielle Chanel came along and thought, Can't a girl get something hands-free? And thus, the chain-strapped crossbody bag came into fashion.

In 1909 the House of Chanel was born, founded by the elegant yet swashbuckling Gabrielle "Coco" Chanel. Though she's best known for her nubby bouclé jackets, she started off making accessories-hats, to be exact-at a millinery shop on Paris's Rue Cambon. As it so famously goes, her Catholic orphanage upbringing instilled in her a unique appreciation for the austerity of the ecclesiastical garb of nuns. (Her rearing with the sisters of the Sacred Heart of Mary in Aubazine, France, stopped short, however: It's believed that Gabrielle's frequent dalliances with aristo men introduced her to jersey fabric, then a textile for men's undergarments.)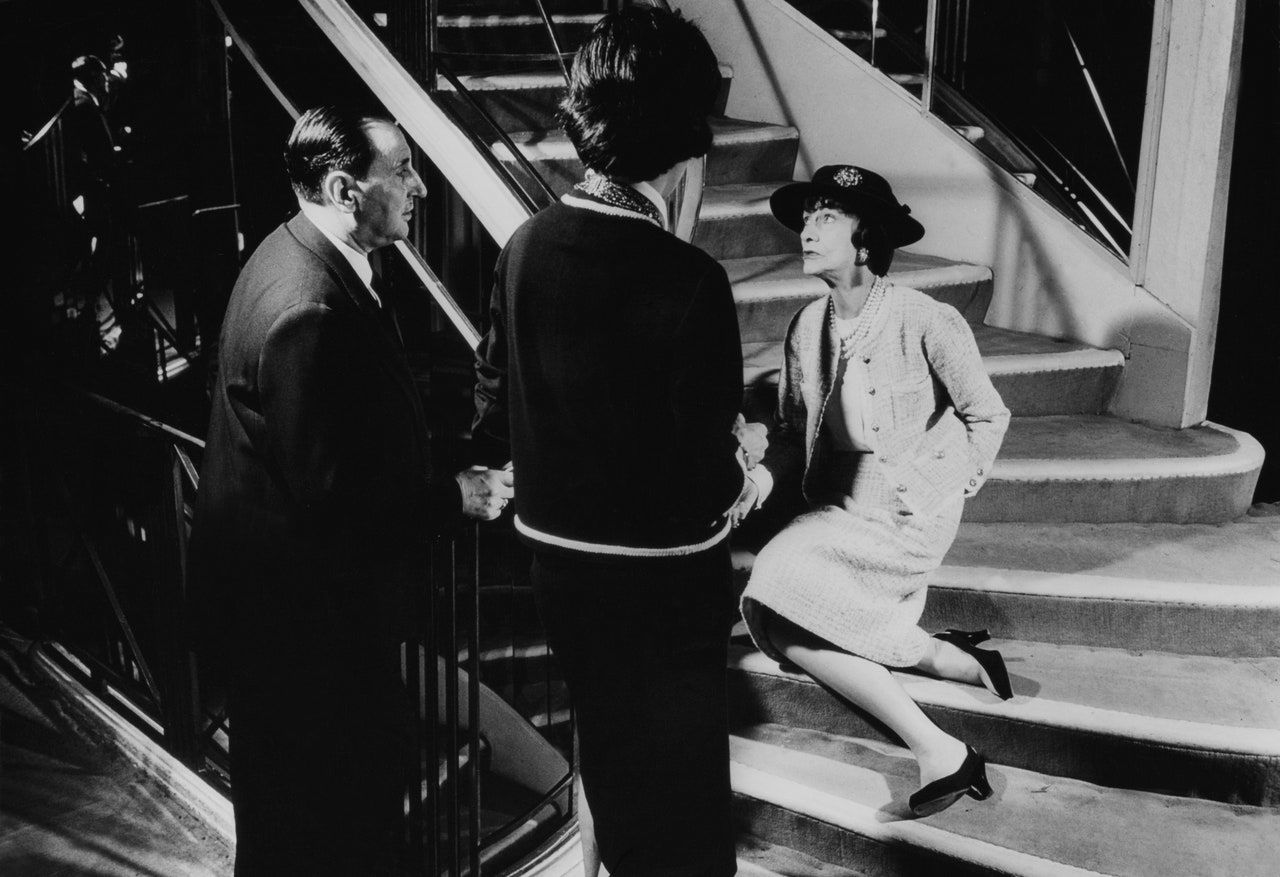 By the '20s, Chanel was the It label it is today. Gabrielle was churning out impossibly chic couture, she had expanded to fragrances with her iconique No. 5, and, yes, she was making covetable handbags-though she hadn't given the world the quilted bag just yet. In the '20s, '30s, and '40s, Chanel's bags were mostly cloth bags with dainty kiss-lock closures and elegant straps to be carried by hand-though there were some forebears of the famed 2.55 bag that would arrive in February of 1955 (hence the name); the Costume Institute at the Metropolitan Museum of Art includes in its collection a chic bag of gray wool with topstitching from the 1930s that winks to the quilted leather bags of the future. And, in 1933, Anton Bruehl photographed for Vogue a cream-colored leather bag from Chanel selling at Bergdorf Goodman that featured a gold chain.

In 1955, the world finally received a quilted, chain-strapped Chanel bag, and it hasn't been the same since. Adding even more honey to the pot, the maison has dreamed up scores of other leather goods that still send women (and men!) into a tizzy. From the 2.55 to the Classic to the Boy bag, a whimsical retelling of Chanel handbag histories, below.