Best recognized and beloved for her film role as ambitious co-assistant Emily in The Devil Wears Prada, British actress Emily Blunt has become a multitalented actor, shining in many different movie genres comprising dramas, comedies, musicals, romances, action and adventure movies, and even horror films.

A do-it-all Hollywood star, although Blunt has yet to be nominated for an Academy Award, she has already been nominated for five Golden Globes for her film work, three BAFTA Awards and three Screen Actors Guild Awards, including a win for her performance in A Quiet Place from 2018. The latter movie, directed and co-written by her husband John Krasinski, became an unexpected box-office smash that generated a sequel, A Quiet Place Part II, which released last year. To celebrate the actress' birthday, L'OFFICIEL rounds up her top 10 best silver screen roles.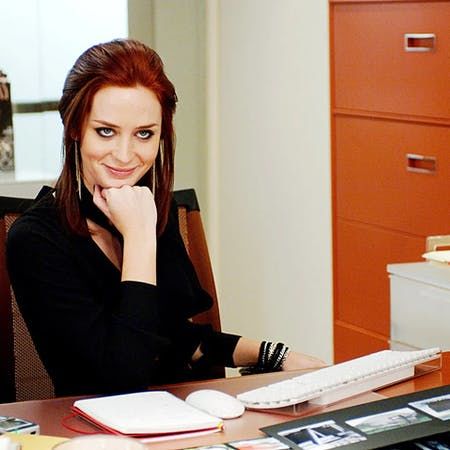 "The Devil Wears Prada" (2006)

The movie that produced an Oscar nomination for Meryl Streep and made Anne Hathaway a star was not supposed to be about Emily Blunt, yet the actress, who plays Runway magazine editor Miranda Priestly's arrogant assistant, became one of the most popular movie stars in just a few short years. Blunt earned her first Golden Globe film nomination for her brilliant performace as Emily Charlton.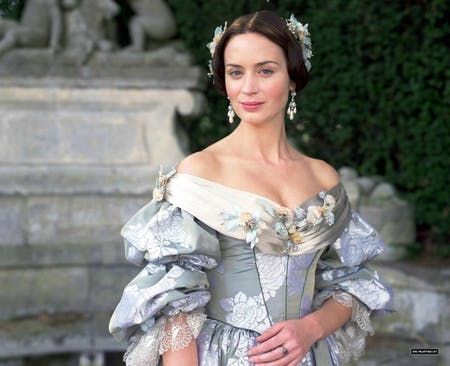 "The Young Victoria" (2009)

Director Jean-Marc Vallée's film from a screenplay by Oscar-winning screenwriter Julian Fellowes (Gosford Park) gave Blunt a juicy role as Queen Victoria, who as the only legitimate heir of England's King William gets caught up in the political schemes of her own family. For her performance as the teenage Queen Victoria, Blunt earned her second Golden Globe nomination.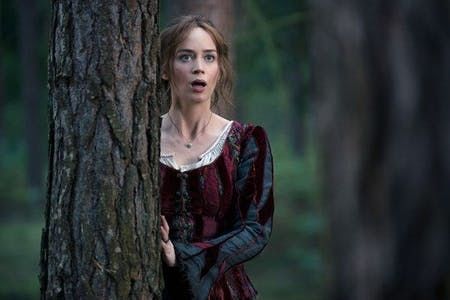 "Into The Woods" (2014)

In this fantasy musical that converges familiar fairy-tale characters, Blunt plays the baker's wife who has a curse put on her by a once-beautiful witch (Meryl Streep) so that she will remain childless. Blunt has to venture on a journey into the woods in order to reverse the spell and restore the witch's beauty. For this performance, Blunt showed off her singing skills and received her fourth Golden Globe nomination.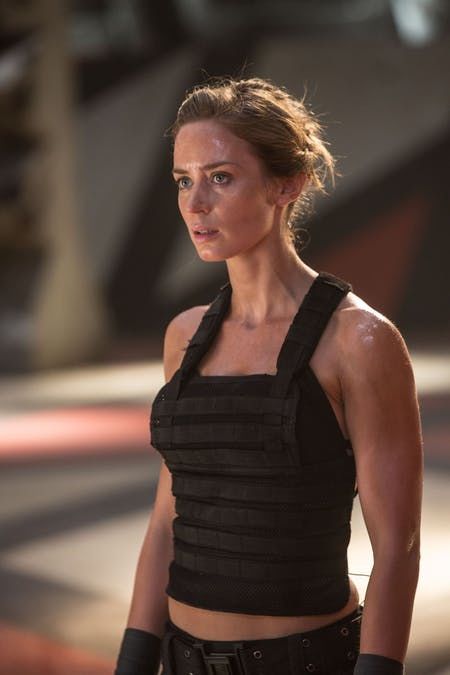 "Edge of Tomorrow" (2014)

In this sci-fi thriller, Blunt acts alongside Tom Cruise, an officer who is suddenly thrown into a combat situation when aliens invade Earth. Cruise is almost immediately killed upon landing, but because he finds himself stuck in a time loop in which he relives the same brutal fight and his death over and over again, the only person who can help him hone his survival skills is Blunt's Sergeant Rita Vrataski.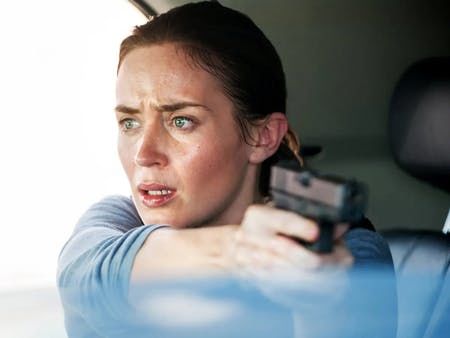 "Sicario" (2015)

Canadian film director Denis Villeneuve's American neo-Western action thriller about the Mexican drug war sees Blunt in the role as FBI agent Kate Macer whose perception of the world is either right or wrong. When her strict moral code is tested by shady government officials played by Josh Brolin and Benicio del Toro, a disillusioned Macer is shaken to her core when she discovers that good guys can be compromised too.


"The Huntsman: Winter's War" (2016)

The 2016 American fantasy action-adventure film, both a prequel and sequel to Snow White and the Huntsman from 2012, takes place before and after the events of the first film and introduces new characters such as Blunt's Freya, the betrayed sister of evil Queen Ravenna, played by Charlize Theron. Heartbroken Freya retreats to a northern kingdom to raise an army of huntsmen as her protectors and to teach them to never fall in love.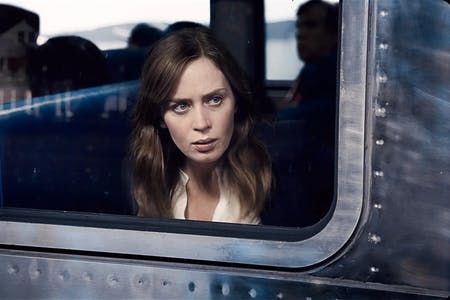 "The Girl on the Train" (2016)

In the film adaptation of Zimbabwe-born British author Paula Hawkins' bestseller, Blunt plays Rachel Watson, an alcoholic divorcée who is still obsessed with her ex-husband Tom (Justin Theroux) and his new wife Anna (Rebecca Ferguson), and continually rides past their house on a train where she sees something that may have resulted in a murder. Blunt received her first Screen Actors Guild nomination as Best Actress for her captivating performance as Rachel.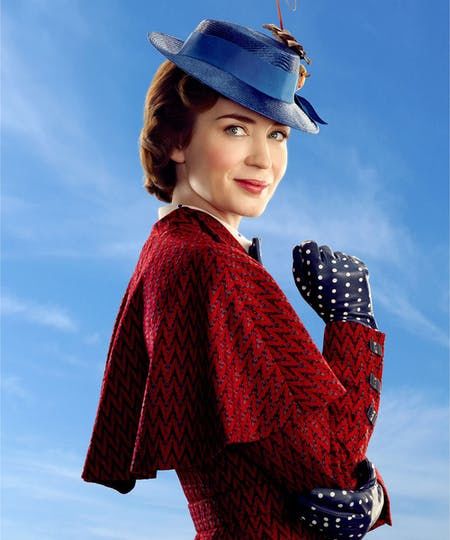 "Mary Poppins Returns" (2018)

In Disney's reboot of Mary Poppins, Blunt takes on the iconic role first brought to the screen by actress Julie Andrews in 1964 with a new musical which shows the lives of the characters from the original mid-'60s movie 25 years later. Now adults with children, siblings Michael (Ben Whinshaw) and Jane Banks (Emily Mortimer) are still in shock from a family tragedy when their childhood nanny Mary Poppins arrives to save the day and take the Banks family on a magical and fun adventure.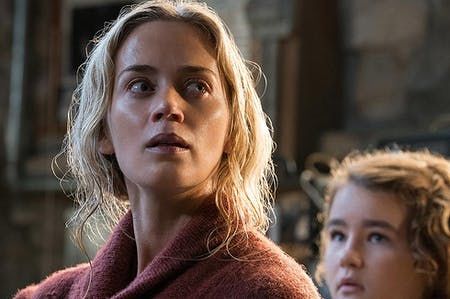 "A Quiet Place" (2018)

The actress won her first Screen Actors Guild Award for her performance as Dr. Evelyn Abbott, wife of engineer Lee (John Krasinki) and a pregnant mother of three with a fourth on the way. In this sci-fi horror movie written, directed, and starring her husband, the Abbott family must live in silence so as to avoid the deadly creatures that hunt by sound. Evelyn and Lee are determined to find a way to protect their children while desperately searching for a way to fight back.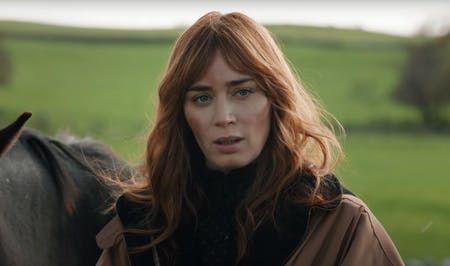 "Wild Mountain Thyme" (2020)

This romantic drama follows Blunt as Rosemary Muldoon, a stubborn farmer who has her heart set on winning her neighbor Anthony Reilly's love. Played by Fifty Shades actor Jamie Dornan, Reilly has unfortunately inherited a family curse that leaves him oblivious to the love of his beautiful admirer.