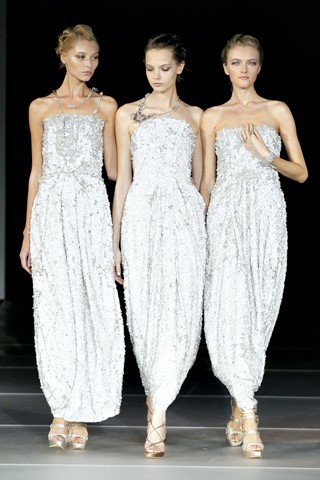 Giorgio Armani Ready-To-Wear Spring/Summer 2012 Collection
"A pearl of a lady" is how designer Giorgio Armani defined his 2012 woman.

His Spring/Summer 2012 collection at Milan fashion week was created out of fabrics that have the iridescence of a precious pearl and the lightness of a feather.

Water is another theme for the collection, with iridescent aquamarine and white silk for satin gowns with sequins, which sparkle on the outfits like a morning dew.

Dress hemlines range from knee to ankle, and are cut from ultra light-fabrics that caress rather than hug the body.