If there is one iconic sport in street culture, it is without a doubt basketball. A certain nostalgic charm surrounds the group sport and brings back memories of outdoor courts and summer afternoons with friends. Gucci takes inspiration from this effortless style and presents Gucci Basket, a unisex, high-top sneaker designed by the brand's creative director, Alessandro Michele.

Influenced by the high-top sneakers that players wear on the court and that have become a fashion staple in modern generations, Gucci's lace-up shoes, a feature in its Overture collection, are named after the sport.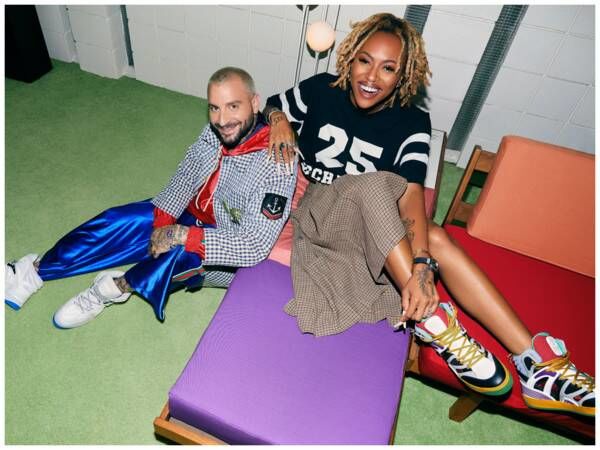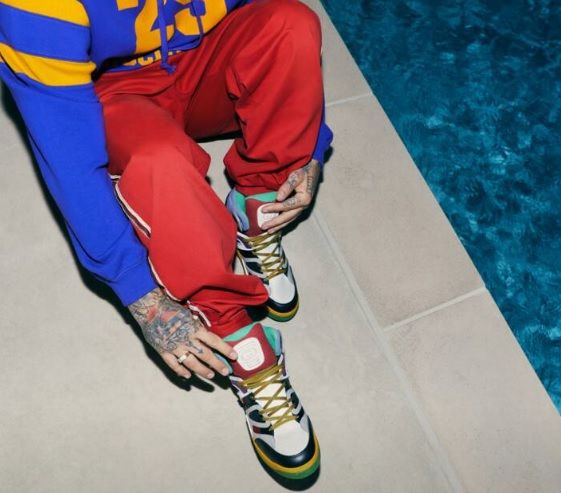 Gucci knows that design and sustainability should go hand in hand today and are committed to upcycling for a better future. With new technology, the design of shoes must go beyond aestheticsขthey must send an important message as well. And what better message than conservation? More than 70 percent of the materials used in the upper part of the Gucci Basket shoe are made from sustainable and renewable sources.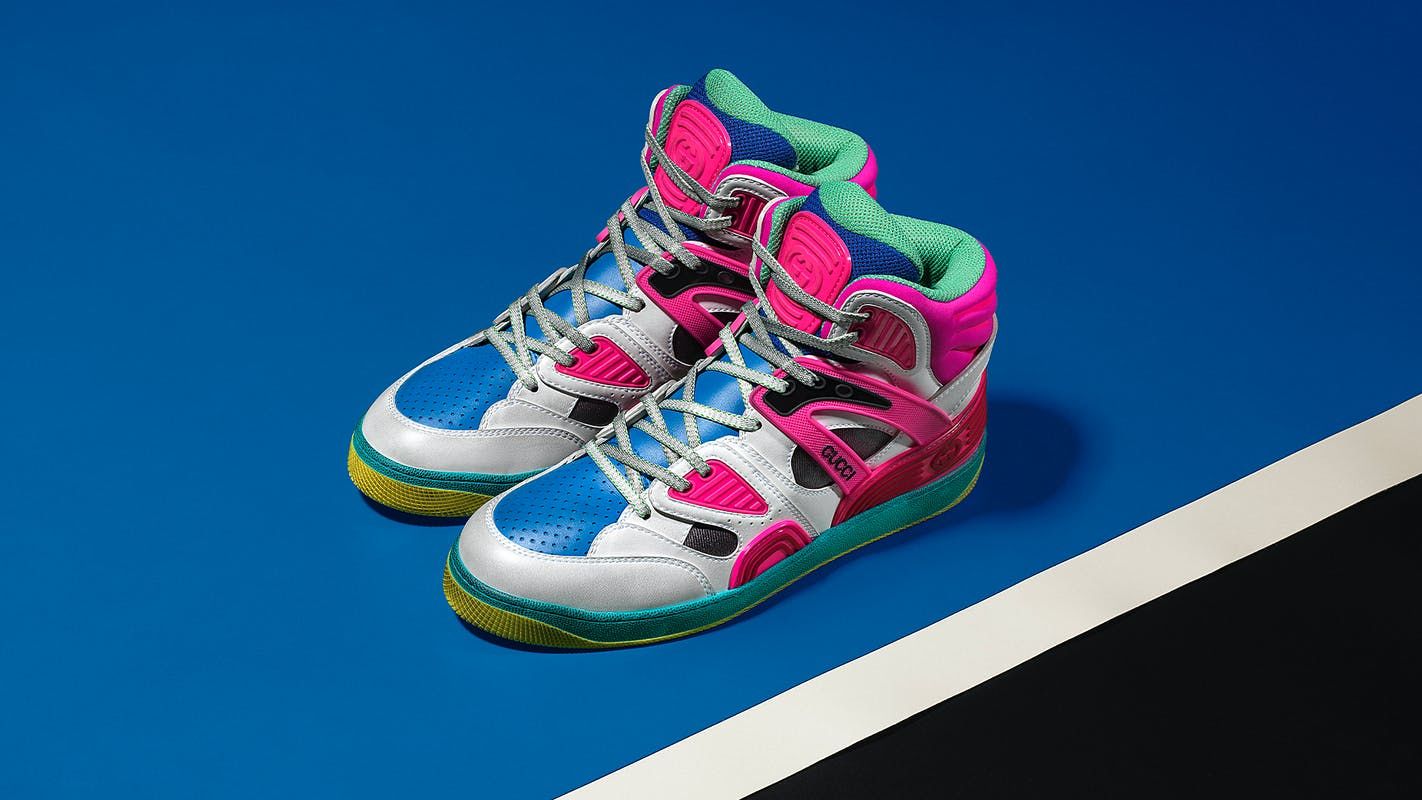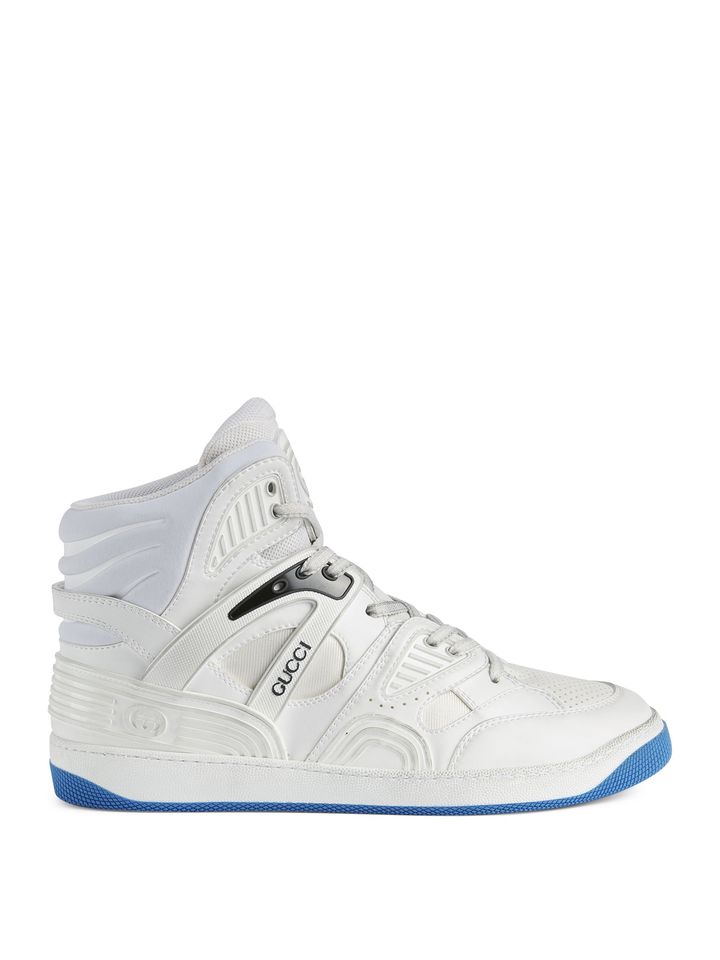 A few years ago, Gucci announced that it was committed to the environment and decided to quit using real fur. The ecological material combines non-animal raw materials with an ecological base, so the new Gucci Basket shoe, in addition to being trendy, is also vegan.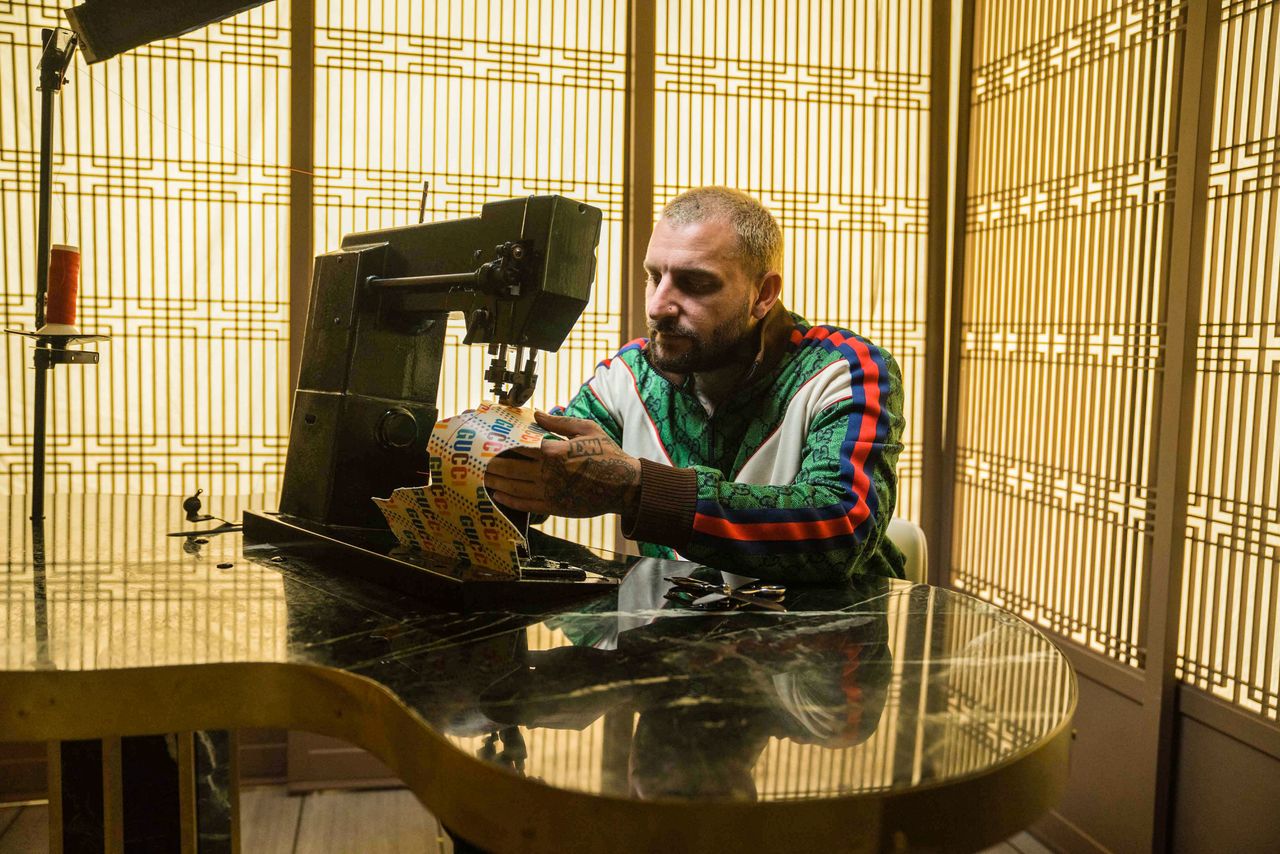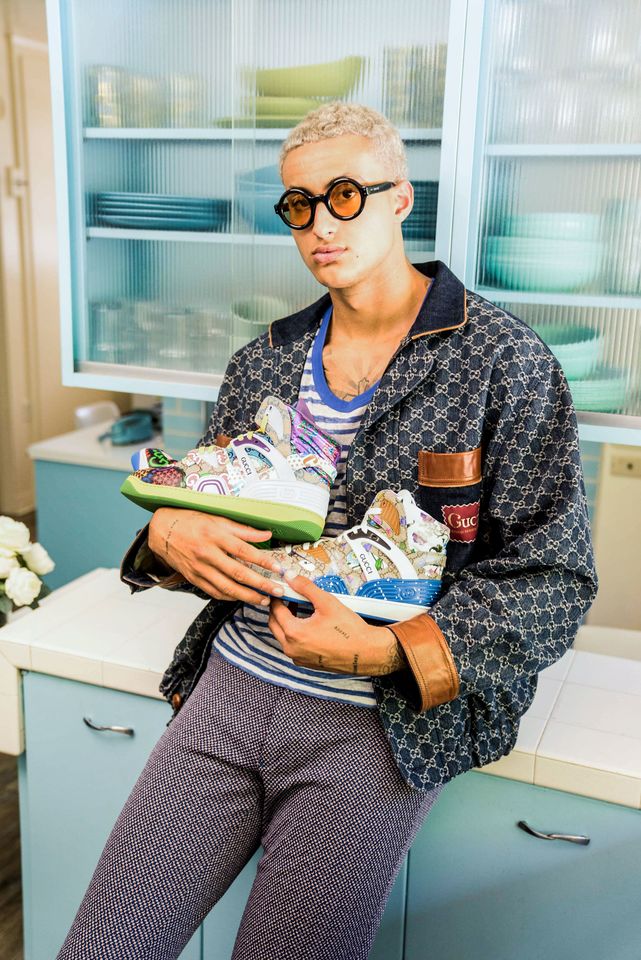 The Shoe Surgeon's collectible Gucci Basket Sneakers

Furthering this message, the brand invited Dominic "The Shoe Surgeon" Ciambrone to create three exclusive pairs of the Basket sneakers from upcycled materials from Gucci's archives. The collectible shoes were sold at Gucci's Beverly Hills store with proceeds benefitting Oakland School of the Arts' Step It Up program, which supports underserved students of color by providing technology resources for their studies.