Goop founder and women's health guru Gwyneth Paltrow never fails to stun her audience with nuanced ideas of how to take care of their bodies. A few of these outrageous recommendations include vaginal jade eggs, intimate steam cleaning, and regular colonics. These are evidently not for the faint of heart, but most Goop lovers are committed to Paltrow's bizarre, but seemingly effective, ways of life. However, Paltrow's newest vagina-oriented fiasco has seemingly gone awry.

Goop's "This Smells Like My Vagina" candle spontaneously combusted in a UK woman's home earlier this week. The woman, who won the candle as a result of an online quiz, said that a "50 centimeter flame leaped from the candle and out of the glass jar." Luckily, she prevented a tragedy by removing the candle from her home, but the fiery mess was "unlike anything she had ever seen." The news of the vagina-induced fire has made its way to the Goop, which told the New York Post that it has "alerted the manufacturer to the woman's issue and have also reached out to her to send her some goop products to help pass the days in quarantine." Who knew an almost house fire would warrant a Goop goodie bag?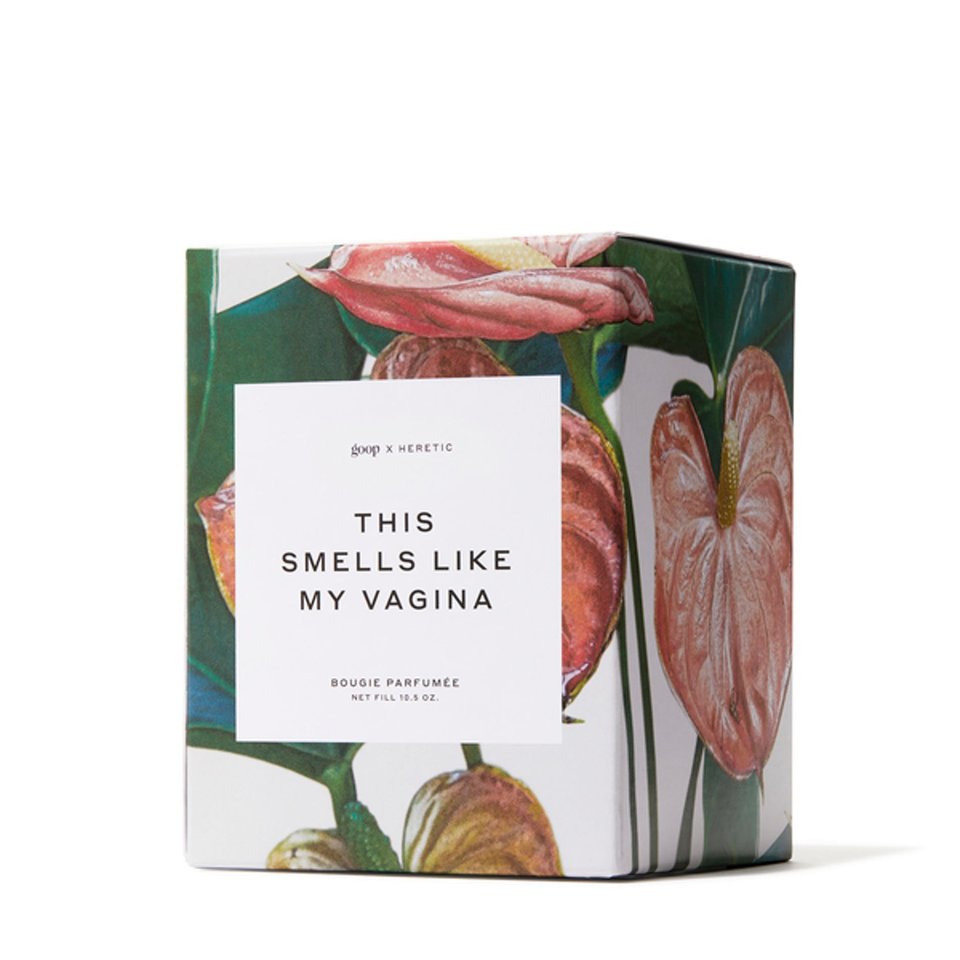 "This Smells Like My Vagina" candle is summarized as "a funny, gorgeous, sexy, and beautifully unexpected scent [...] with geranium, citrusy bergamot, and cedar absolutes juxtaposed with Damask rose and ambrette seed to put us in mind of fantasy, seduction, and a sophisticated warmth." Paltrow embodies TMI with a scent description that does not leave much to the imagination.