Halle Berry's Instagram has two major themes. There are her head-turning fashion moments that show the actress in a cheetah print bodysuit with matching knee-high boots, or a metallic gold trench coat. And then there are her major workout videos, in which Berry throws jabs or does an upside-down crunch while attached to a boxing bag. These two worlds come together in the actress's newest collaboration with activewear label Sweaty Betty and her wellness brand Re-Spin, which launches tomorrow. The collection, which Berry designed with her stylist Lindsay Flores, is a stretchy melange of elevated bike shorts, sports bras, and hoodies. "I wanted to have a great collab using the strengths of Sweaty Betty, but with injecting my own sensibilities," Berry tells Vogue.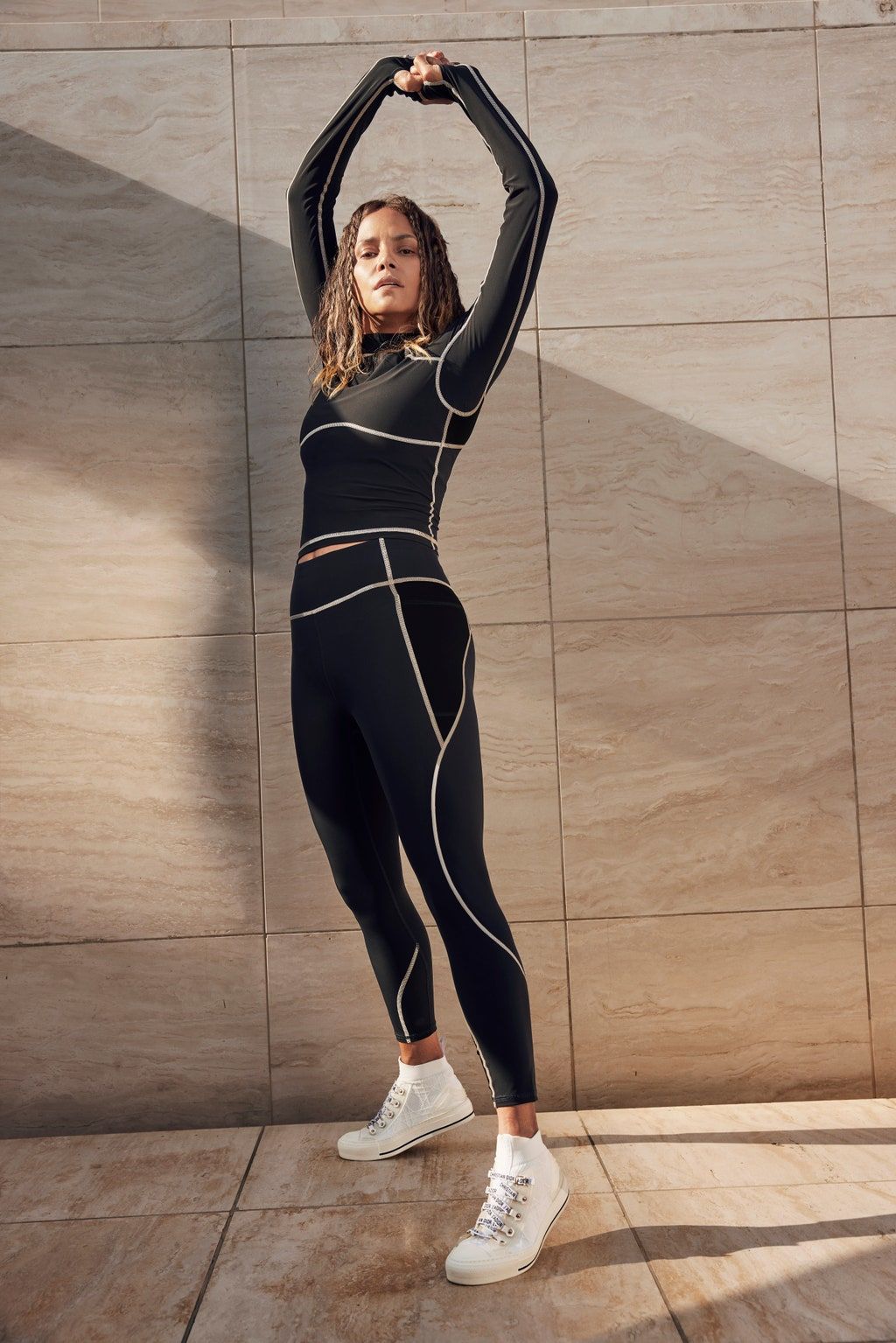 As evidenced by her Instagram, Berry knows a thing or two about high-intensity workouts and wanted to bring her lived experience to the collection. Currently, her main form of exercise is martial arts, which she took up when she directed and starred in Bruised (2020), a film in which she plays a disgraced MMA fighter. For John Wick 3 (2019), she took up Jiu-Jitsu and a regimen so intense that she broke three ribs. Through her training, Berry discovered that most of the gear was marketed for men, and wanted to address that imbalance by creating technical, beautiful activewear. "I wanted to give women who do any kind of martial arts or training a fashionable way to head to the gym where they could feel sexy and still feminine."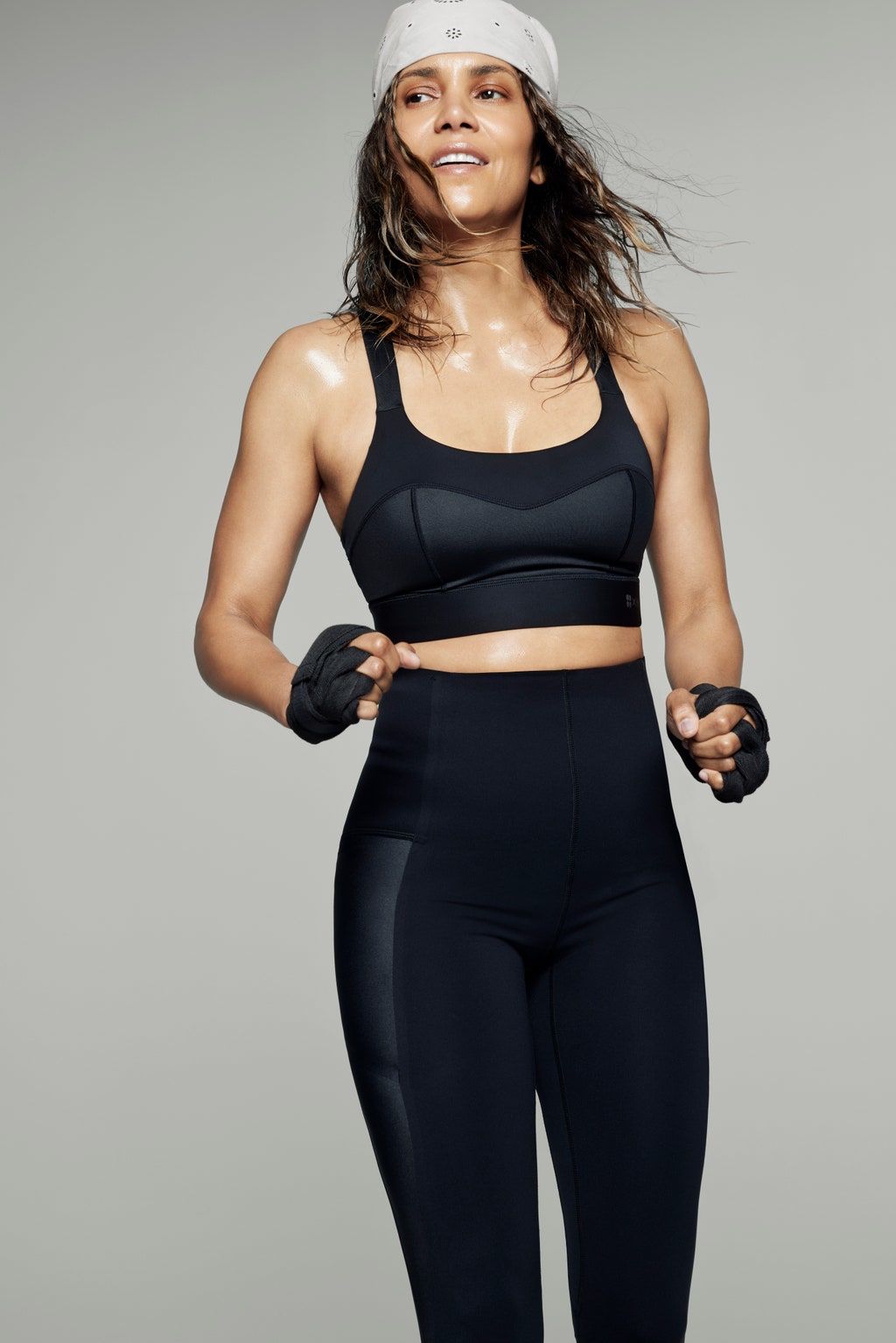 Berry has long been a fan of those technical aspects of Sweaty Betty, such as their breathable fabrics. One of her favorite pieces from her collaboration is a light rash guard that comes long-sleeved with a mock neck and thumbholes. And while many women-minded workout gear can come in saccharine hues, Berry opted to go for monochromatic, dark hues to put an "elevated" spin on the collection.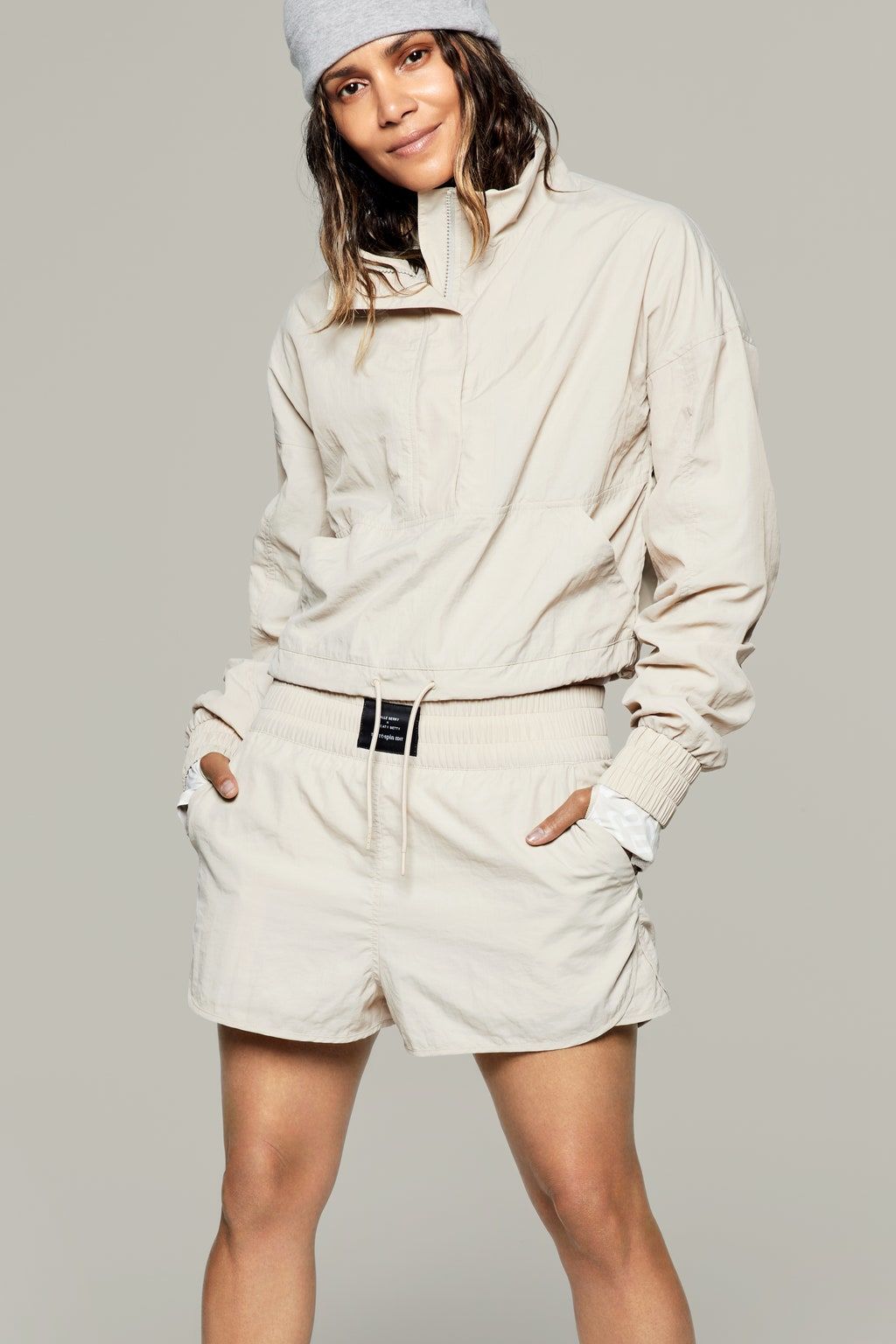 In addition to the pieces designed for breaking a sweat, there is a slew of fashion-forward pieces including a sweatshirt that is so cropped it hits above the chest, a white windbreaker, and a full cream jacket. Berry came up with the idea to infuse a more athleisure spin to the collection as the West Coast began to reemerge from COVID-19. "I think we've also learned that this comfy-cozy style has many benefits to it," she says. "We've gotten really used to being kind of comfortable and we'll get back to hardcore fashion. That's never going to go away, but I think our day-to-day lives right now are still very much entrenched in just being comfortable." Another standout piece? There's a full body-skimming maxi dress in the mix with a criss-cross back, which while Berry loves, she notes "You couldn't do jujitsu," she says. "But you could go on a treadmill, a StairMaster, or the elliptical!" Don't put it past Berry to put the piece to the test herself, whether she's simply heading out, or working out.