By far one of the most interesting shows of Hermès' to date, the Autumn/Winter 2021 Women's Ready-to-Wear show required quite a bit of planning and coordination to execute. Nadège Vanhee-Cybulski worked with esteemed dance choreographers Madeline Hollander and Gu Jiani to bring her vision to life, staging the full show across three continents in New York, Paris, and Shanghai.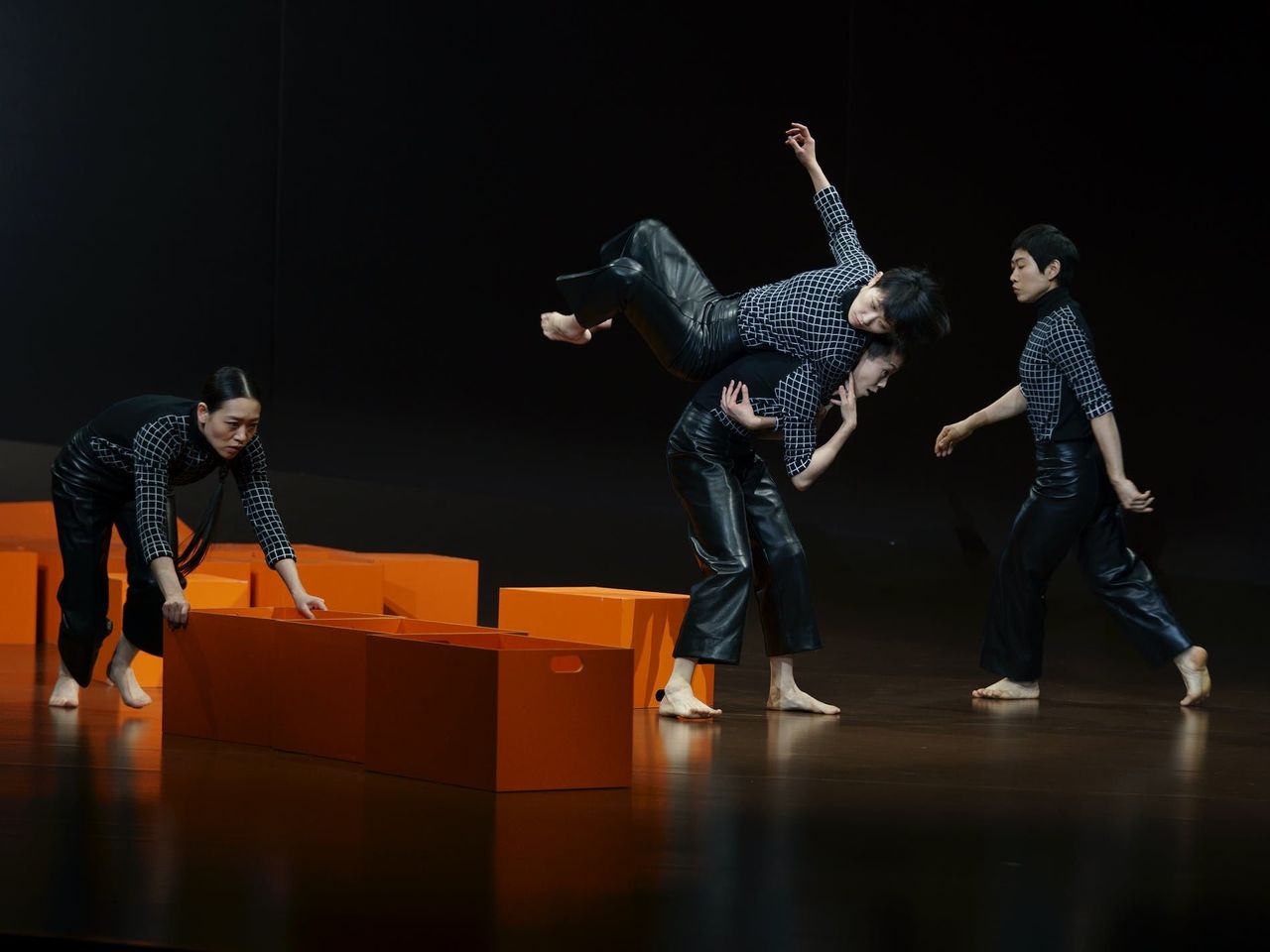 Think art meets fashion: The expression of movement in clothing through dance. A runway that's more than just linear. "Clothing plays an interesting role here because when a model wears something, it doesn't move the same way as when a dancer wears it," Vanhee-Cybulski explains, "Dancers bring something else to the table, perhaps something more ample."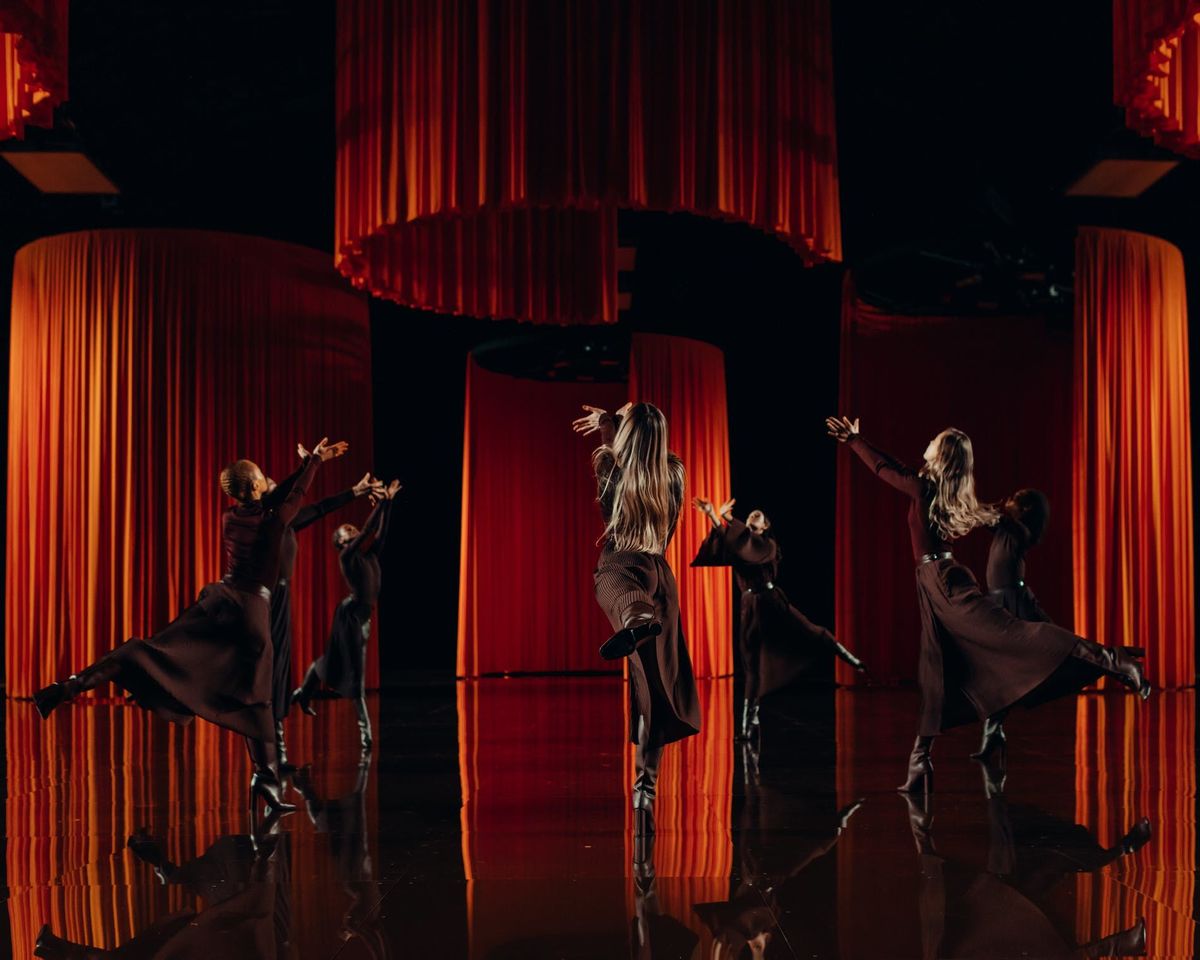 Decked out in Hermès, dancers from New York and Shanghai started and ended the show with a fluid display of artistic motion, traipsing around the stage with leaps and lifts while letting the clothing flow naturally from their movement. The performances sandwiched the actual runway show held in Paris, where models paraded down the runway in an array of classic fall colours.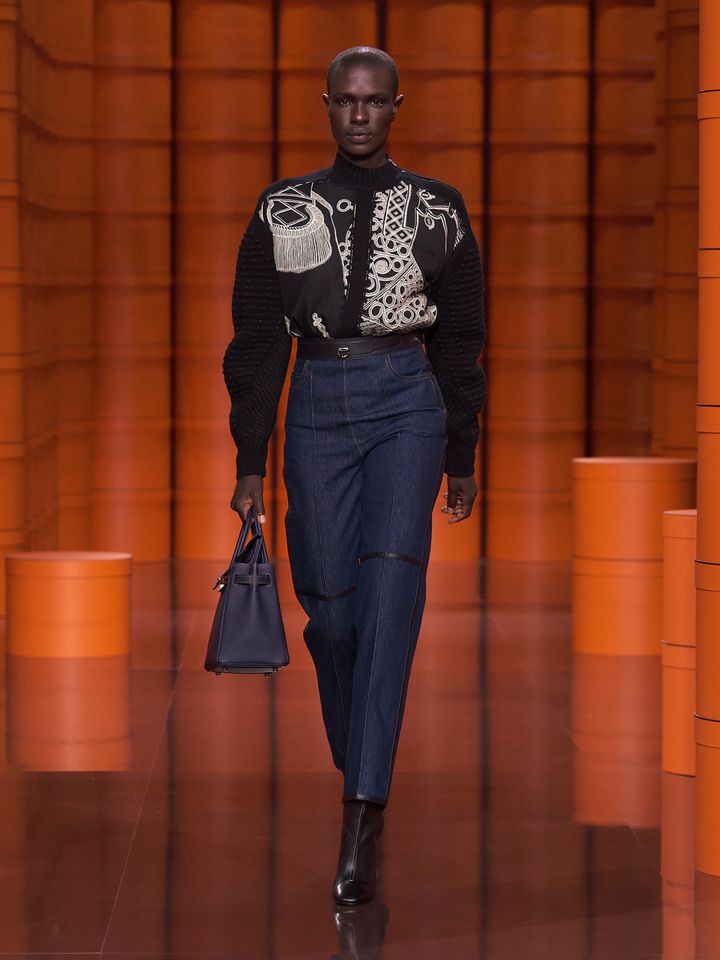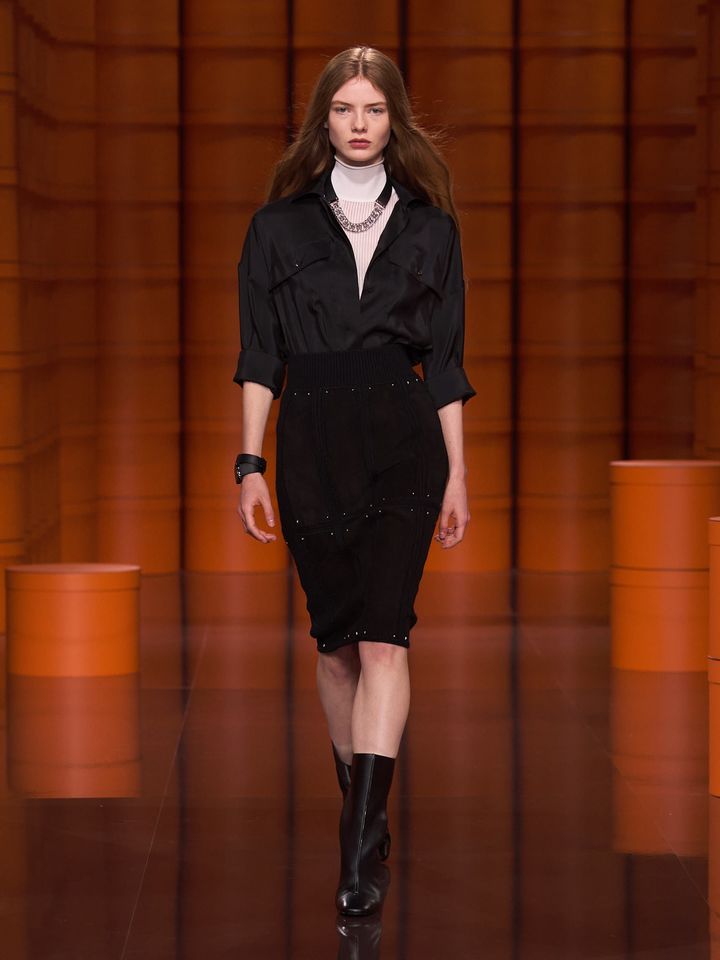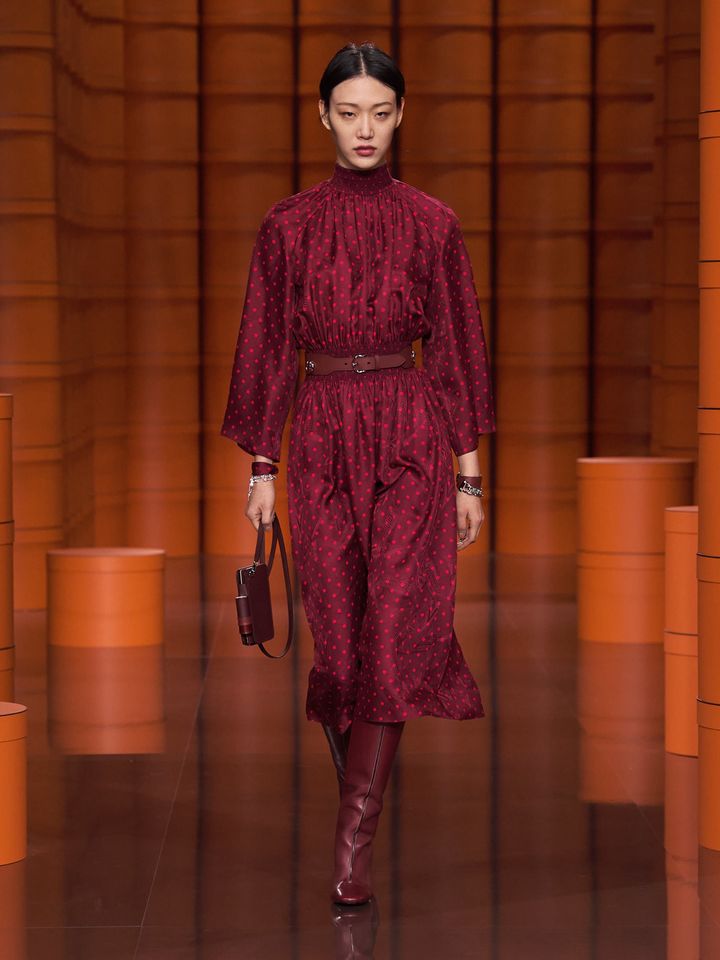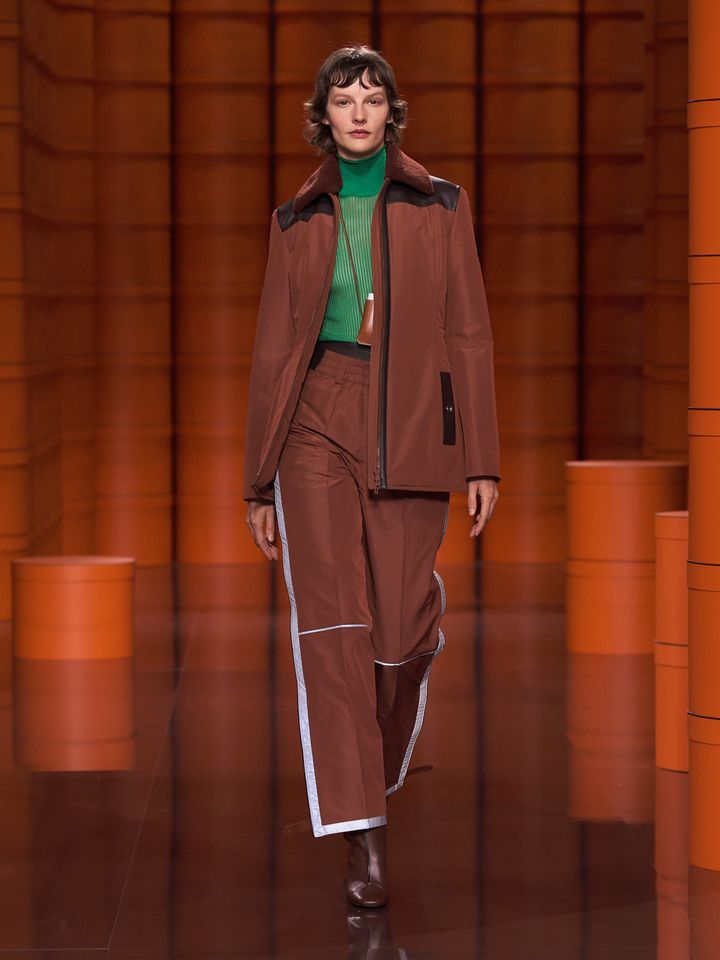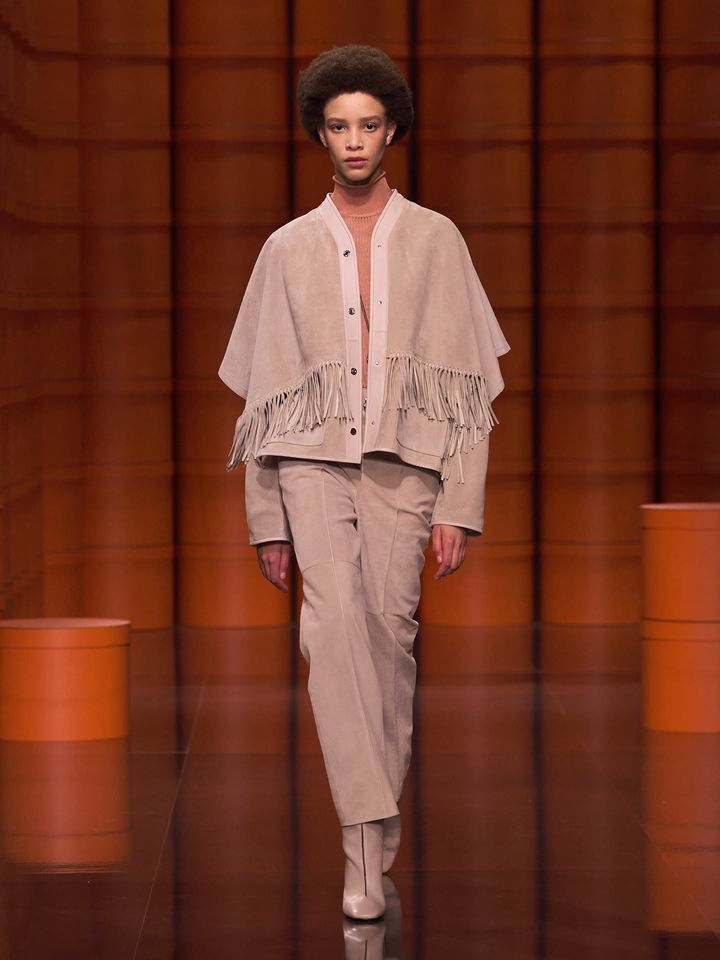 The colour palette of AW21 WRTW. Courtesy of Hermès.

This season's ensemble dominates with a collection of denim in a stunning navy blue, carefully embroidered jackets, weather-appropriate blanket coats, gorgeous brown suede, and rebellious fringed pieces that add a touch of style and sophistication to the dullness of fall.

Pictured below are our top picks of clothing and accessories from the Hermès' Autumn/Winter 2021 WRTW show, featuring standouts like Vanhee-Cybulski's latest version of the Birkin bag: