The Hermès Men's Spring/Summer 2022 collection speaks of a sense of lightness, relaxation, and freedom. It is a response to our need for broader perspectives, to reinvent a wardrobe where different fabrics intertwine, and where innovation finds inspiration in the heritage of craftsmanship. The innovation dialogues with the historic prints that feature dévoré, fuzzy and perforated motifs, transformed with contemporary techniques.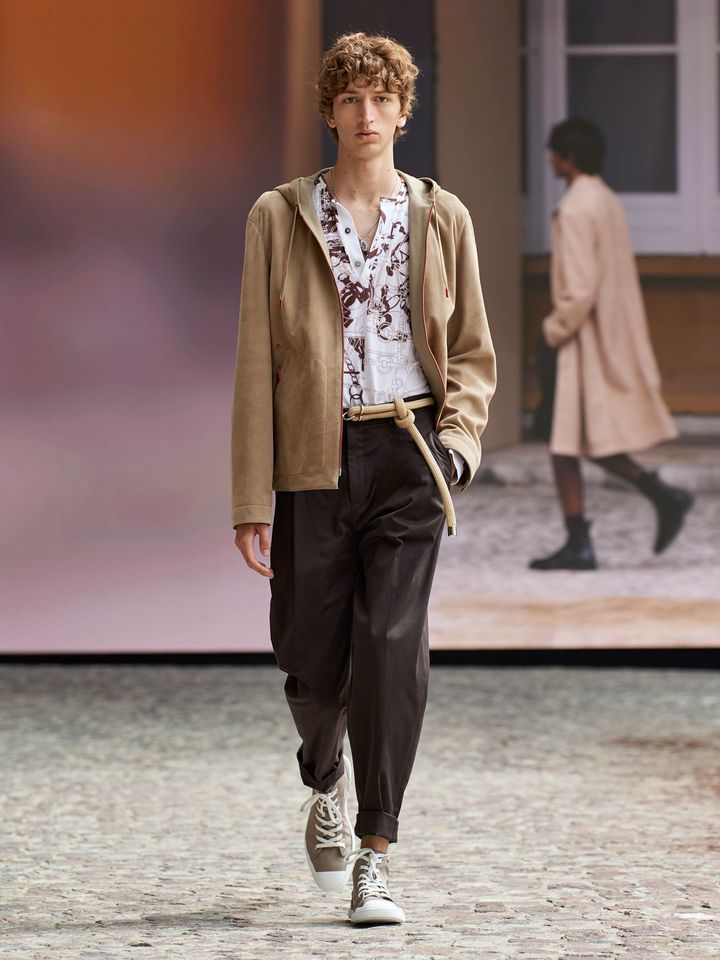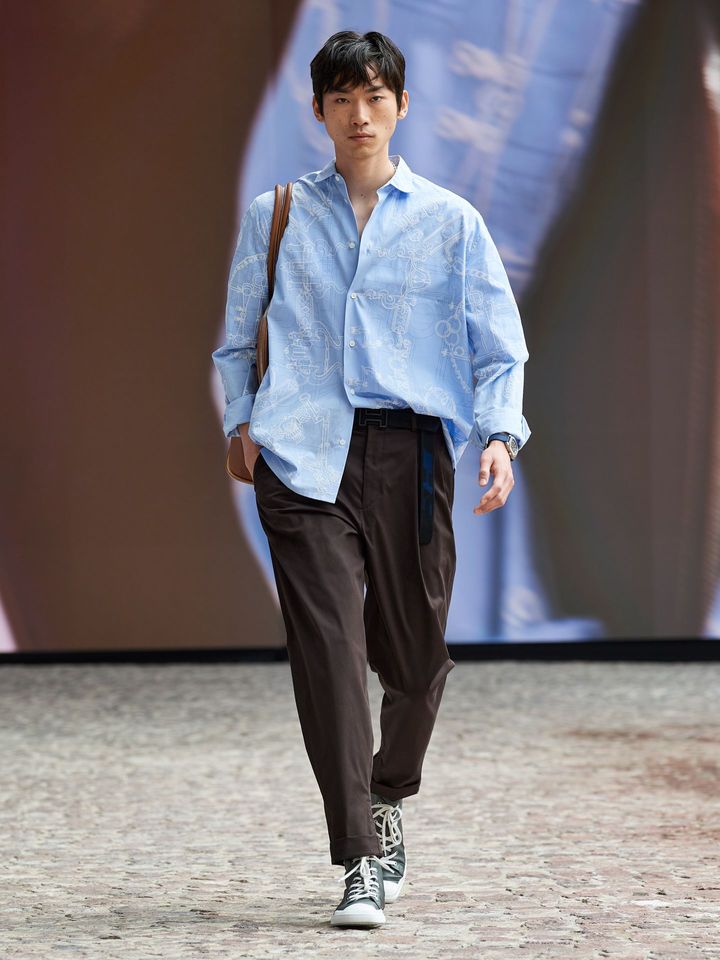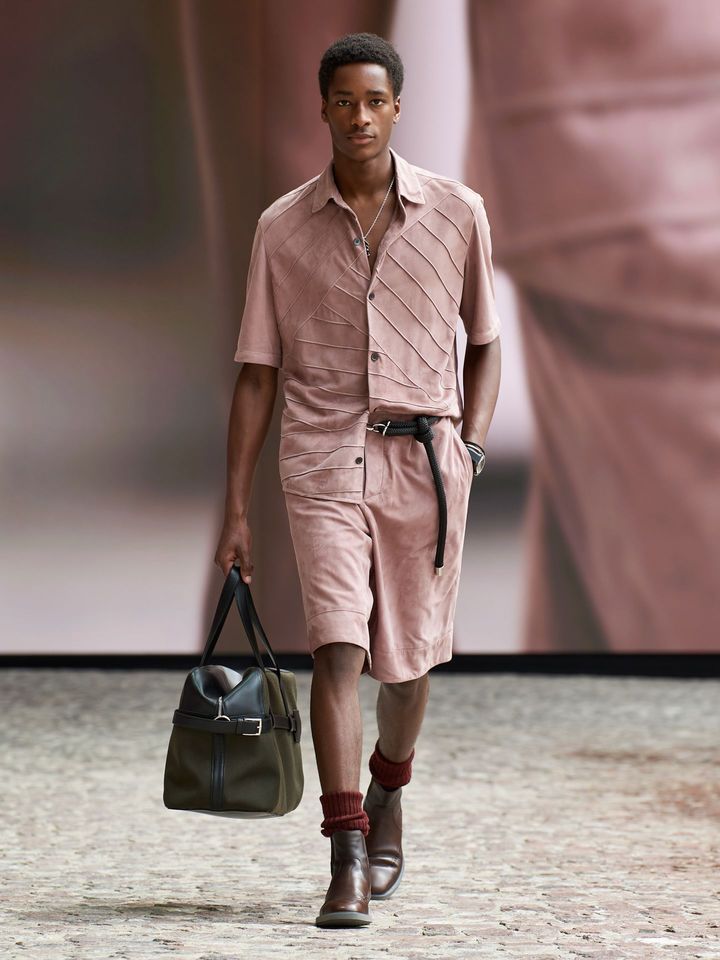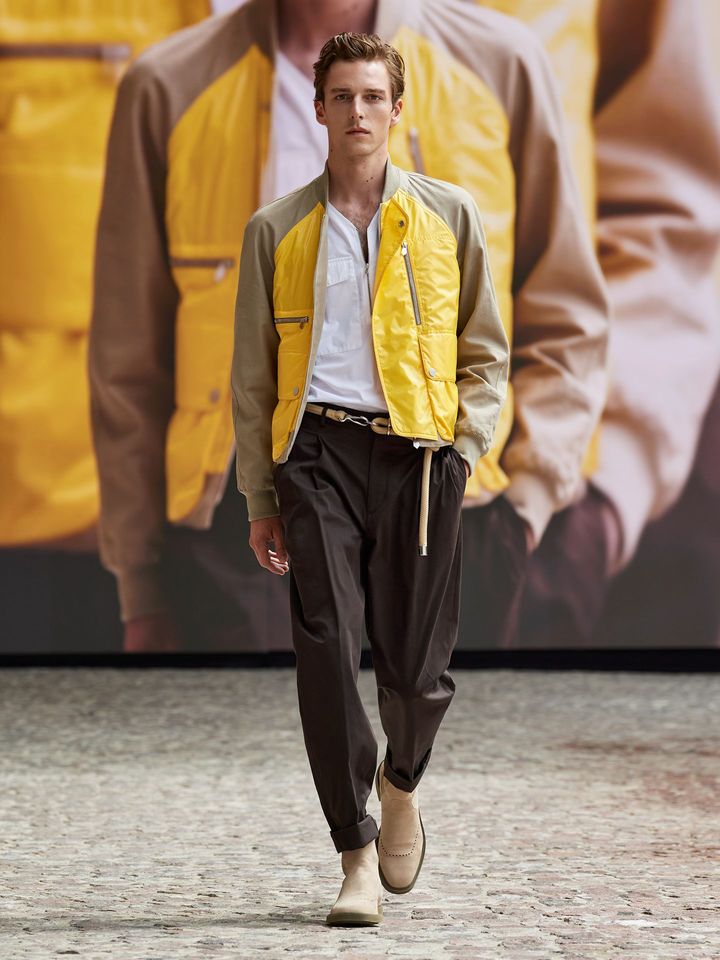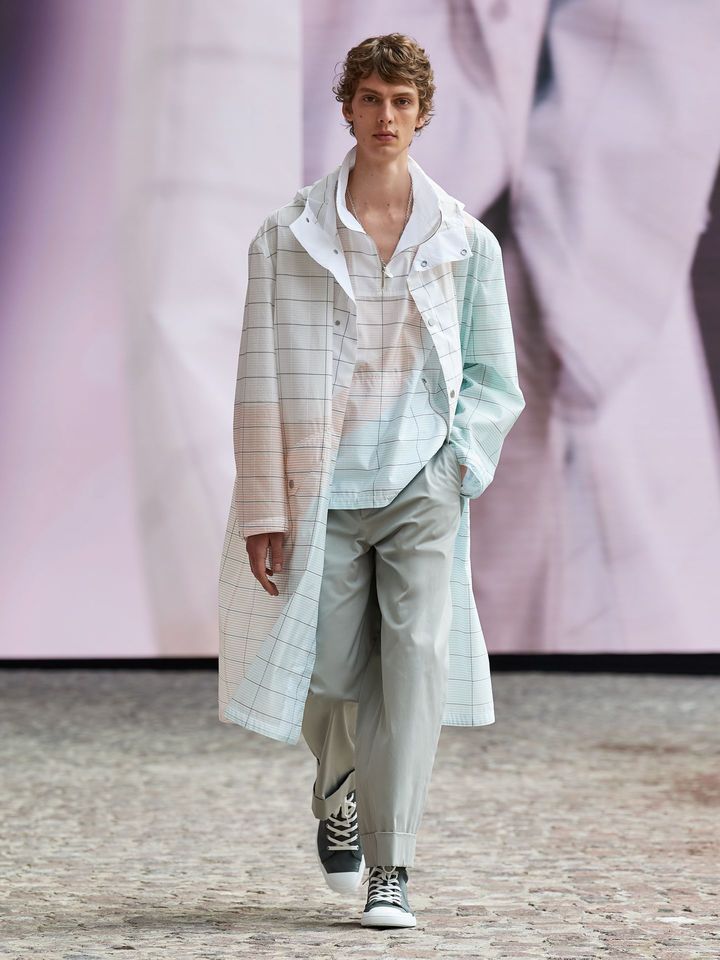 Hermès Men's Spring/Summer 2022.

Depth and fantasy: a duality of spirit that shakes appearances. Paper becomes fabric; the brand's patented toilbright material and a cotton lining come together; leather is enlivened by explosions of color and graphic stitching. Trompe-l'œil modules cover overshirts, double jacket-cardigan, bi-material coats, and parkas. This hybrid approach inaugurates a renewed elegance synonymous with energetic and flexible forms: the apparently casual style fades into a structured elegance for the evening.




A harmonious play of contrasts accentuates the colors, which range from celadon-green, seaweed shades, chocolate, and charcoal tones blend with the softness of faded pink, stone gray, and raw silk. A bright and soft sweater, a daisy motif, and wide Bermuda shorts embody this much sought-after relaxation. Suffused with optimism and energy, this collection encourages us to take back the life that has been denied us.