We're all for outlandish trainer designs here at GQ. We can't get enough of Maison Margiela's platform take on Reebok's InstaPump Fury, we're totally digging Saul Nash's crabbing-ready custom Nike Air Max Alpha Savage and we even (sort of) liked Balenciaga's Tyrex, the out-there sneaks from designer Demna Gvasalia, when it released earlier this year.

That said, sometimes things teeter on the edge of just plain bonkers and we reckon we've just been served the strangest trainers this side of Covid-19.

Croc-loving "Sorry" singer Justin Bieber stepped out in Los Angeles with his wife Hailey, and for once he's traded in his ever-polarising Crocs for, well, what we can only describe as the things from outer space.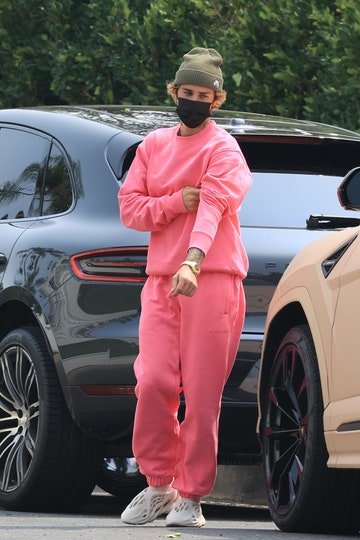 The Yeezy Foam "Ararat" RNNRs, which look like a pair of the more sinister animatrons from Ridley Scott's Alien, are yet another love 'em or hate 'em Kanye West invention that look as though they're a prototype for an unfinished pair of sneaks.

First seen earlier this year on West and Kim Kardashian West's seven-year old daughter North West, the ultra-lightweight holey sneakers (if you can call them that) are crafted from a mixture of EVA foam and sustainably harvested algae and are one of the world's most progressive designs.
Taking on the appearance of a futuristic Croc, which is having its own major moment among fashion editors and the world's best-dressed men alike FYI, the RNNRs might just pip Bieber's former love at the post to become the ugliest footwear going.

You can expect these, as with all other Yeezy creations (and space), to fly.