In this project, L'Officiel Monaco and Katerina Perez have teamed up with celebrated fashion illustrator, Hossein Borojeni, to put their exquisite designs in the spotlight.


Statement piece

Set with spectacular matching pear-shape diamonds, these Jahan earrings feature a fancy intense pink diamond weighing 3.08 carats, a fancy intense blue diamond weighing 3.02 carats, a fancy pink diamond weighing 1.68 carats and a fancy intense blue diamond weighing 1.68 carats. Suspended from matching colourless diamonds of 1.51 carats and 1.45 carats, this combination of ultra-precious gems embodies both timeless elegance and savvy investment potential.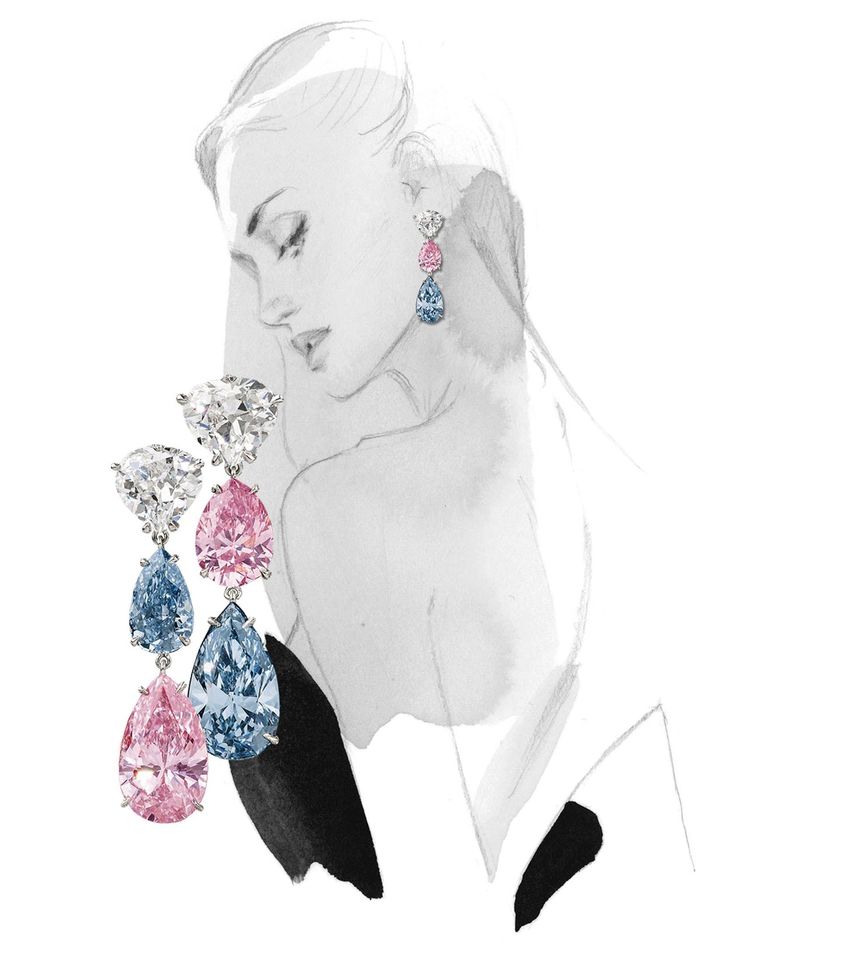 Deep Blue

Nour by Jahan's "Deep Passion" set consisting of a choker, earrings and a jewellery watch, oozes glamour typical for an award night. All pieces are set with deep blue mixed-cut sapphires and diamonds of significant carat weights: Over 140 carats of sapphires are used for the necklace, approximately 12 carats for the earrings and almost 40 carats for the watch!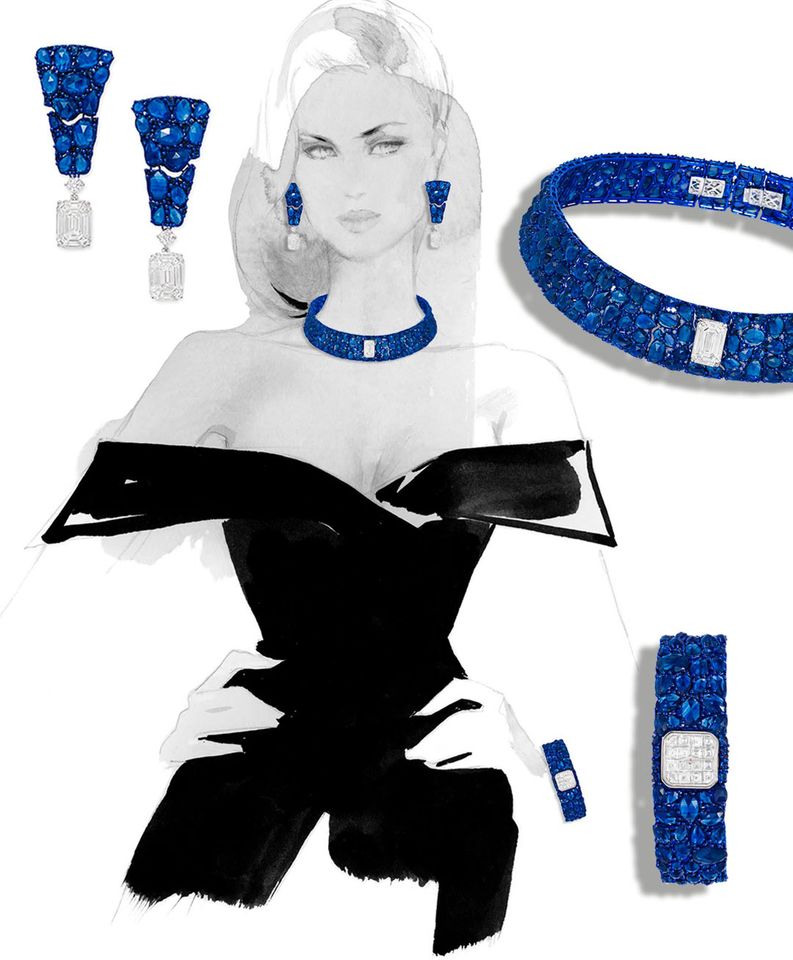 Meaningful

Swiss jeweller Boghossian excels with colour in this "Kissing" diamond necklace that offers contrasting yet harmonious shades of gemstones perfectly blended together. Assembled with rock crystal links, the necklace features a sapphire, a Paraiba tourmaline, a pink and a green tourmaline, as well as an aquamarine and a kunzite. Each of them is topped by a diamond representing the innovative "Kissing" gem setting technique that Boghossian is known for.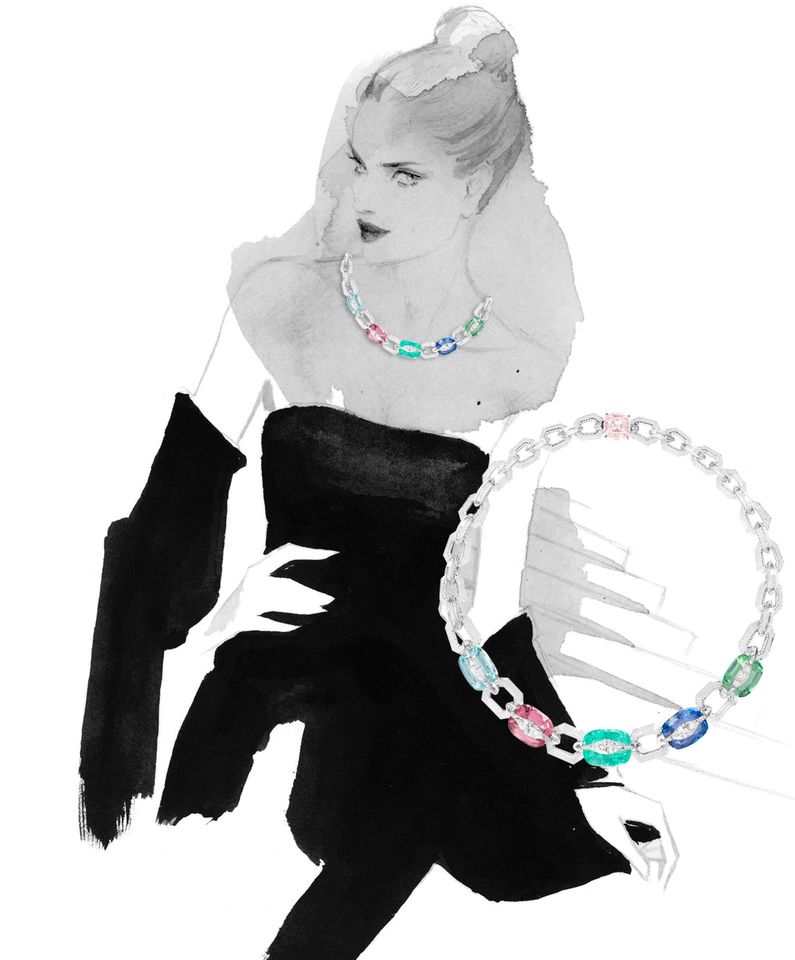 Touch of glamour

Emeralds always bring a touch of glamour to a red carpet appearance and these Gübelin Jewellery Palm earrings are beautiful example. They feature two step-cut Colombian gems of 4.97 carats and 5.39 carats complemented by a removable chandelier element of dazzling diamonds. A styling tip on the side: Drop earrings can visually elongate one's neck and this is one of the reasons why they are so popular.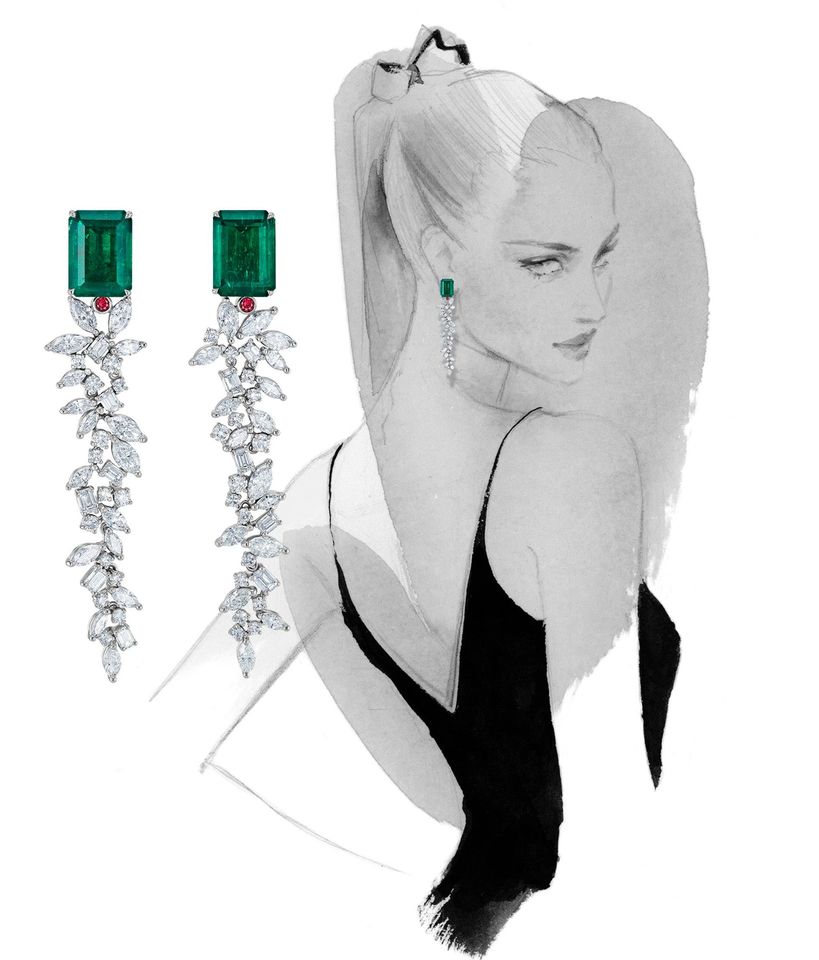 Extraordinary choice

There is no red carpet without diamonds, emeralds, rubies and sapphires, right? But aren' t many of us craving to see some new and exciting gems adorning movie stars? Paraiba tourmaline, the signature stone in Doris Hangartner's designs, is one of them. It's neon blue colour is sure to grab everyone's attention no matter if you are wearing a more "modest " size gem, like the 1.66 carat Paraiba in the "Brazil Eye in the Sky" ring, or a necklace with 15 cabochon Paraiba tourmalines that Hangartner is going to set in your dream necklace.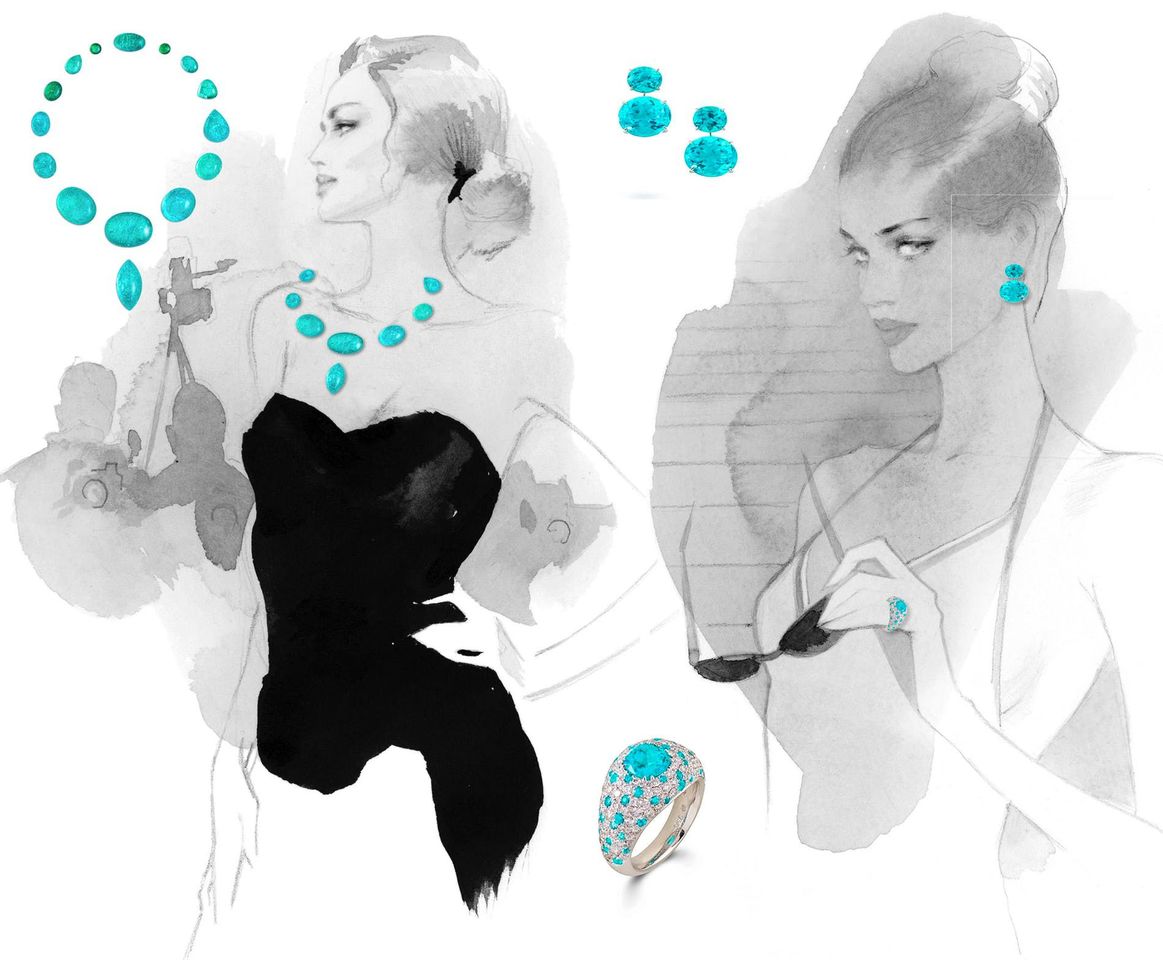 Re-interpretation of a classic

A statement diamond ring is nothing new on the red carpet but add a chunky bronze mount to the centre stone, which is the signature feature of jewellery sculptor Philippe Guilhem, and you will get a showstopping design. This "Mykloss" ring boasts an emerald-cut diamond of 10.10 carats set in patinated bronze, which creates a striking contrast between the matt metal and the dazzling sparkle that 's a little out of the ordinary. Sculpture ring "Cavya" bronze and pink gold with Rose spinel - cushion shape - 6.11 carats.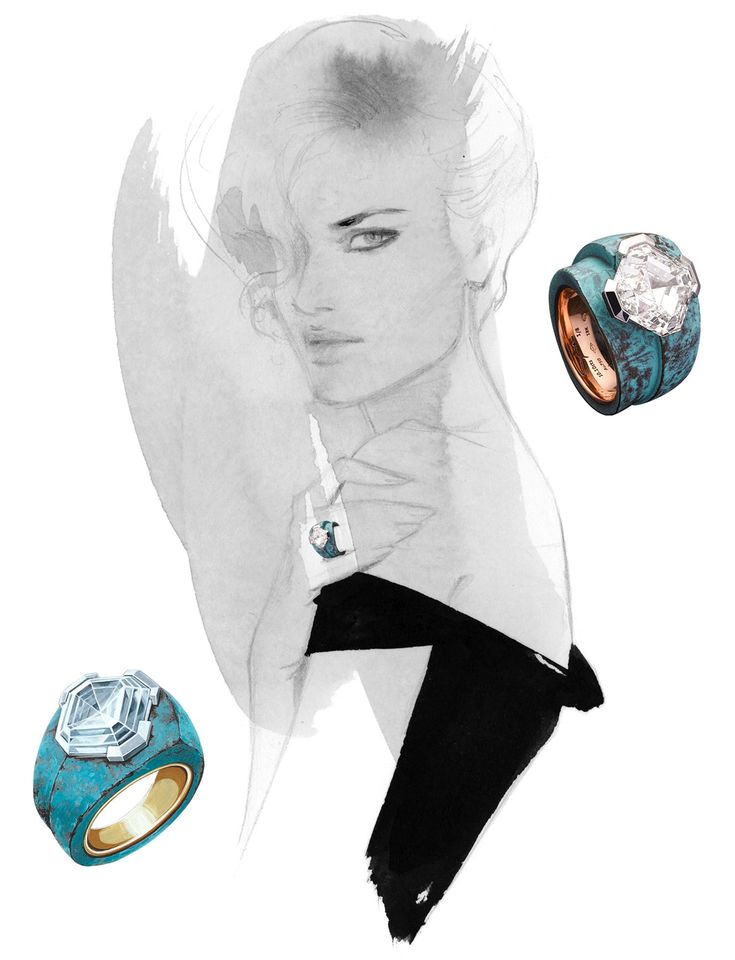 Daring yet sophisticated

British jewellery designer Sarah Ho proved that pearls on the red carpet can be much more exciting than a classic string around one's neck. Her signature earrings with natural pearls from an antique Basra pearl necklace are estimated to be over 200 years old. This iconic piece showcases Sarah Ho's signature style of bold, elegant shapes with the choice of natural pearls applied in a bead-like fashion with pear-cut diamonds and flowing lines of pave diamonds. The silhouette is daring but sophisticated, while the statement heft of the design is balanced with a light weight frame for comfortable wear.