Daniel Day, widely known as Dapper Dan, was born in Harlem, New York in 1944. Described as a "natural born hustler," Dan had a series of passions that spanned the worlds of fashion, journalism, and gambling. In the late 1960s, Dan worked for a Harlem-based newspaper Forty Acres and a Mule where he commentated on topics ranging from gentrification to pop-culture.

Shortly after, Dan embarked on a trip to Africa where he visited several countries including Kenya, Uganda, Nigeria, and Ethiopia. It was during this trip that Dan would conceive his trademark idea, which he put simply as the, "Africanization of the premium European brand." After returning to New York in 1974, Dan began to sell clothing out of his car and later opened his first boutique in 1982-which was open 24/7.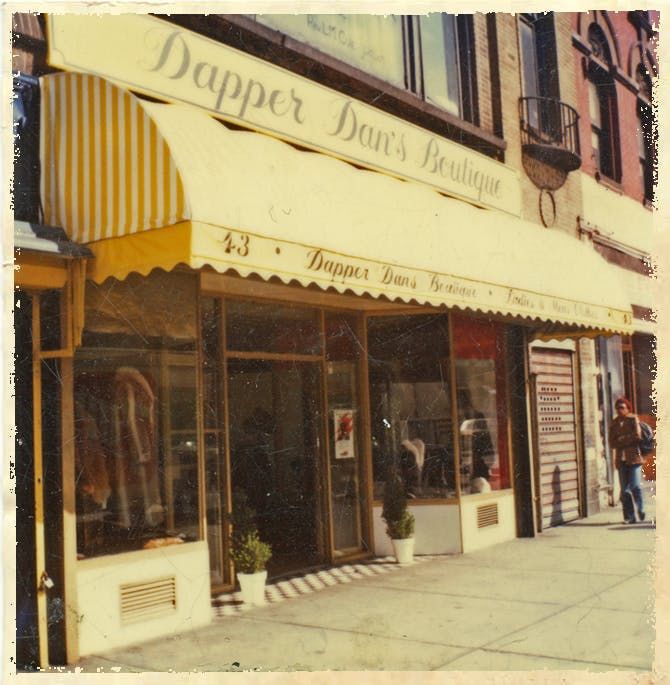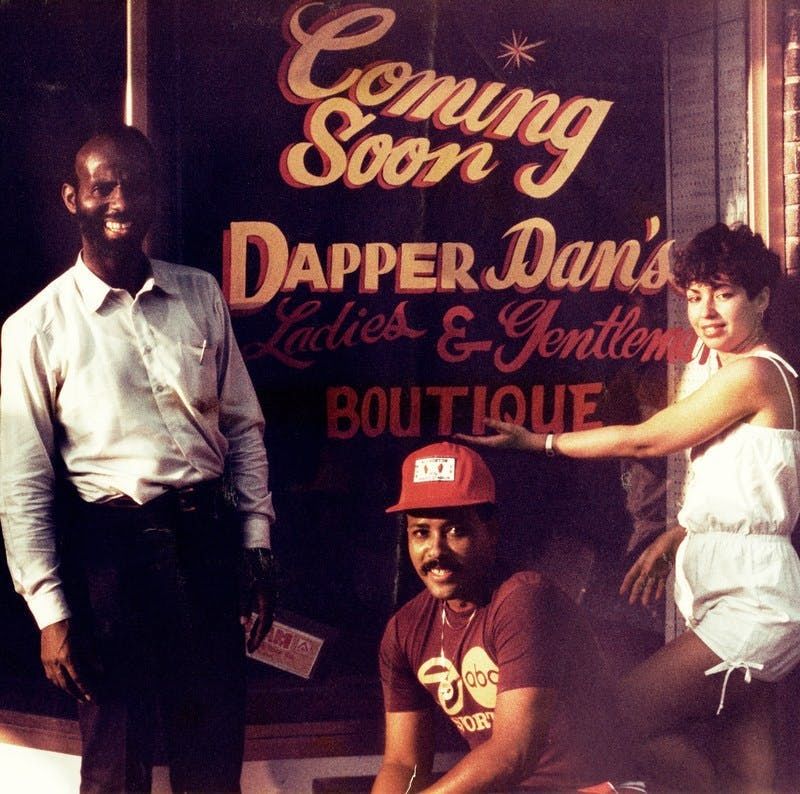 Outside Dapper Dan's Boutique in Harlem, New York.

Dapper Dan's boutique was based on a made-to-order model. This process included a bevy of monogram and wholesale pieces that the designer would buy at department stores and use to make his signature ready-to-wear and accessories. Completely self-taught, Dan experimented with a bevy of textiles and processes-becoming one of the first to master screen printing on leather. Dan's designs were created without the permission of brands-his frequent favorites to re-design included Gucci, Fendi, and Louis Vuitton. Standouts from Dan's boutique included fur-lined jackets and utilitarian features like double pockets and resistant textiles. These classic silhouettes saw the designer gain an increasingly growing clientele that solidified his label as a fastly rising high-fashion brand.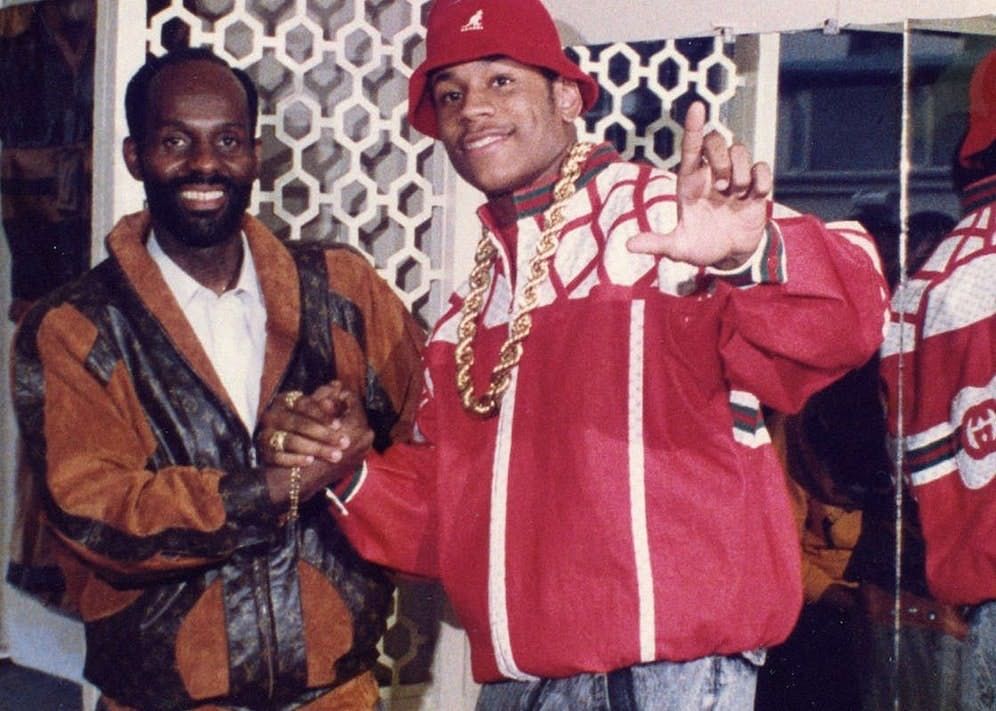 Dan poses with rapper LL Cool J in a custom Gucci jacket.

With the rise of hip hop in the 1980s, Dan became one of the genre's favorite and most frequented designers. Working with artists and groups like LL Cool J, Big Daddy Kane, and Salt-N-Pepa, Dan immersed himself in the worlds of music and fashion through oversized silhouettes and buzzy monogram creations. Despite the designer's high-profile clientele, his use of illegal logos and monograms became the focus of counterfeiting raids and litigation. Dan later faced a bevy of lawsuits from luxury-brands due to fashion's strict copyright laws.

In 1992, Dan was forced to close his Harlem boutique because of the rising legal fees and constant counterfeit raids from government officials. With the shuttering of his boutique, Dan was subsequently shunned from the mainstream fashion world-a reality that did not seem to impact the designer's legacy whatsoever. Shortly after, Dan began to dress private clients with his most notable being professional boxer Floyd Mayweather. Moving into the early 2000s, Dan's bodacious and hip hop influenced signature style became a standard in mainstream fashion.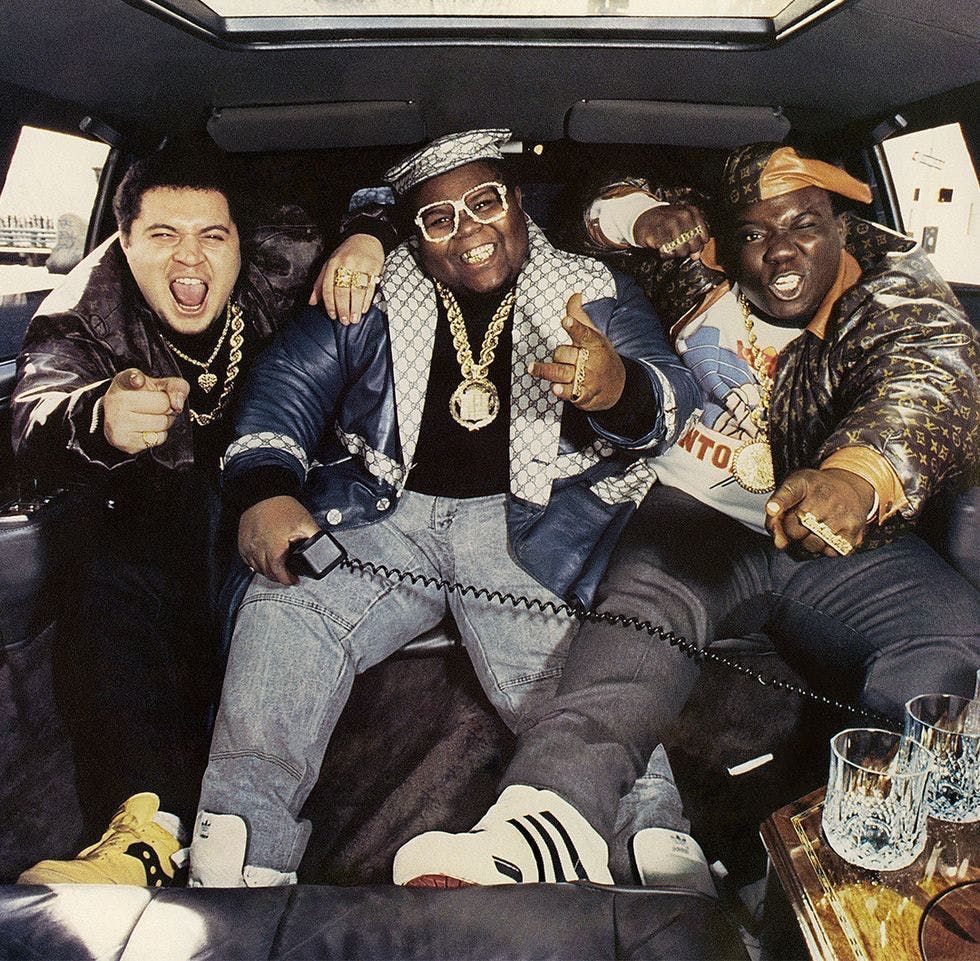 The Fat Boys in custom Dapper Dan outfits.

The early 2010s saw Dan reemerge into the sphere of luxury fashion with high-profile collaborations and memorable celebrity dressings. In 2017, Gucci's Creative Director Alessandro Michele referenced a Dapper Dan jacket that was originally designed for Olympian Diane Dixon. Though Michele did not directly credit Dan, the similarity between the two jackets was striking and ultimately spurred a series of collaborations between the two fashion powerhouses.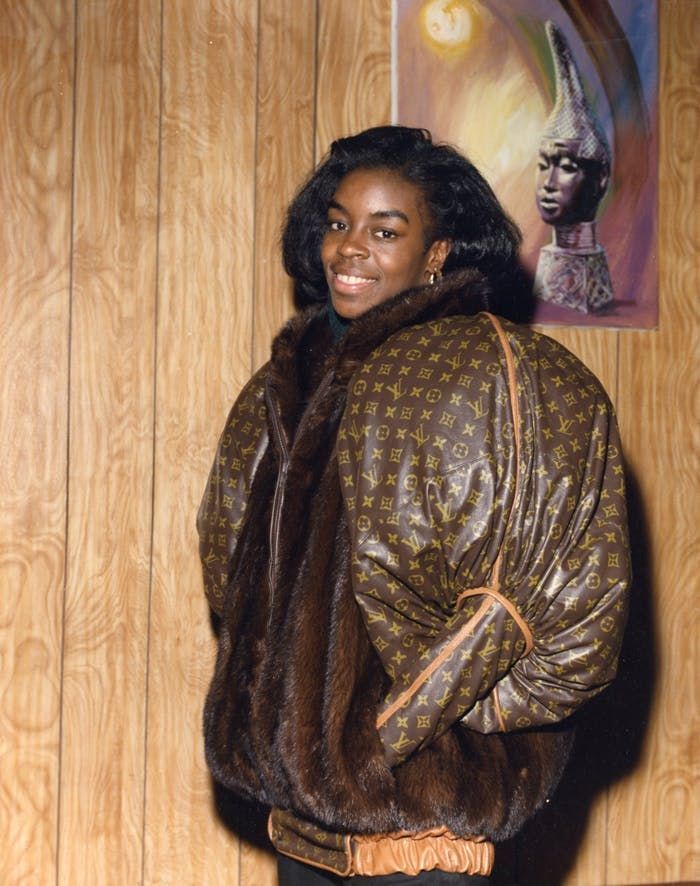 Diane Dixon wears a Dapper Dan fur jacket with Louis Vuitton sleeves.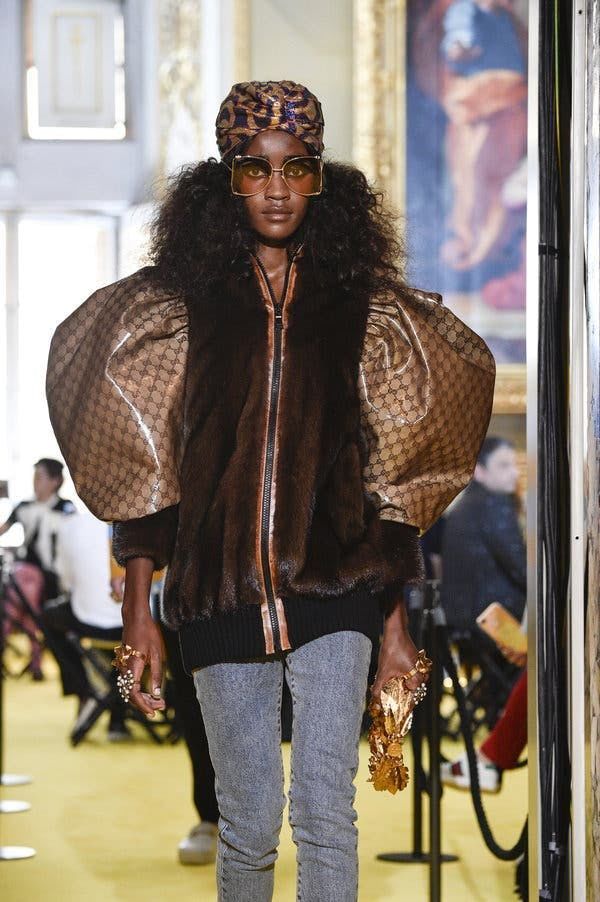 Gucci Cruise 2018.

Moving into 2017, Gucci enlisted the help of Dan for a collaborative line of menswear that highlighted the distinct codes of Dapper Dan through bold accessories and desirable monogram separates. Dan also had a hand in standout outfits from the 2019 Met Gala which saw the designer deck out Ashley Graham, Regina Hall, and Karlie Kloss in custom Gucci x Dapper Dan. Whether it be dressing music's coolest stars or highlighting his signature aesthetic at fashion's biggest events, Dapper Dan has firmly cemented himself as a formidable tastemaker, designer, and creative.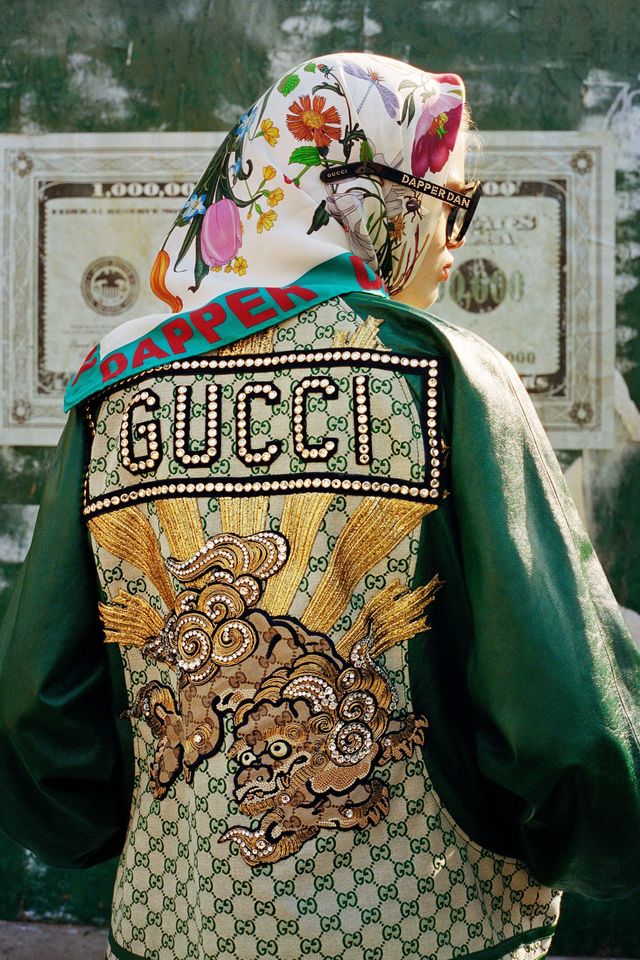 Gucci x Dapper Dan.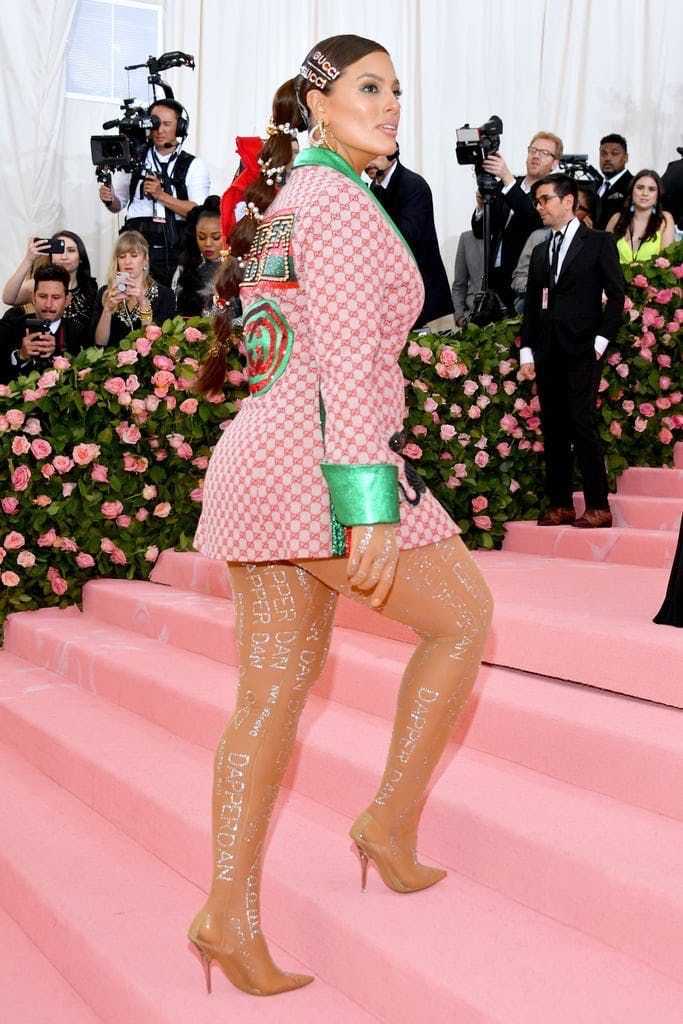 Ashley Graham wears Gucci x Dapper Dan at the 2019 Met Gala.