During Paris Fashion Week, Hermès unveiled its Fall/Winter 2021 collection with a breathtaking three-part show, deployed simultaneously in New York, Paris, and Shanghai. While the garments were an innovative take on the brand's history, one accessory in the collection really stood out over the rest. Alongside leather handbags and crossbodies, lipstick holders were a recurring piece in this season's show. In addition to hydrating your lips, next winter, lipstick will be, according to Hermès, the essential fashion accessory of the season.

The House presented two innovations in leather, a material sublimated by Hermès since its creation. The first, the Kiss Holder, is a small hybrid between a lipstick case and a long necklace, to be worn around the neck. Fashionable and practical, the accessory allows you to have your lipstick handy all day, while upgrading your outfit.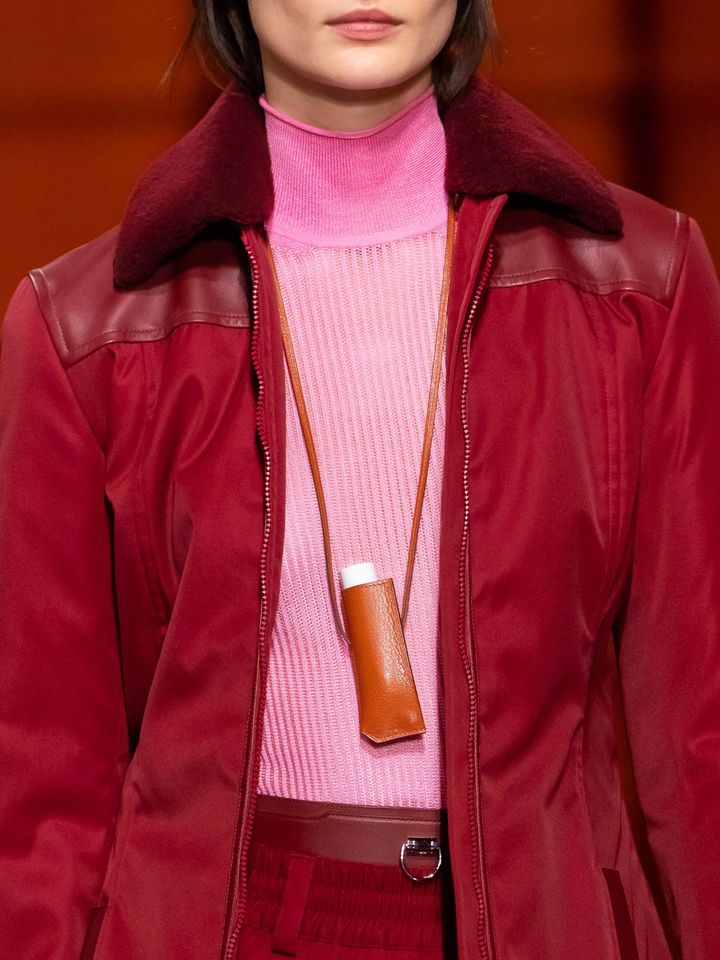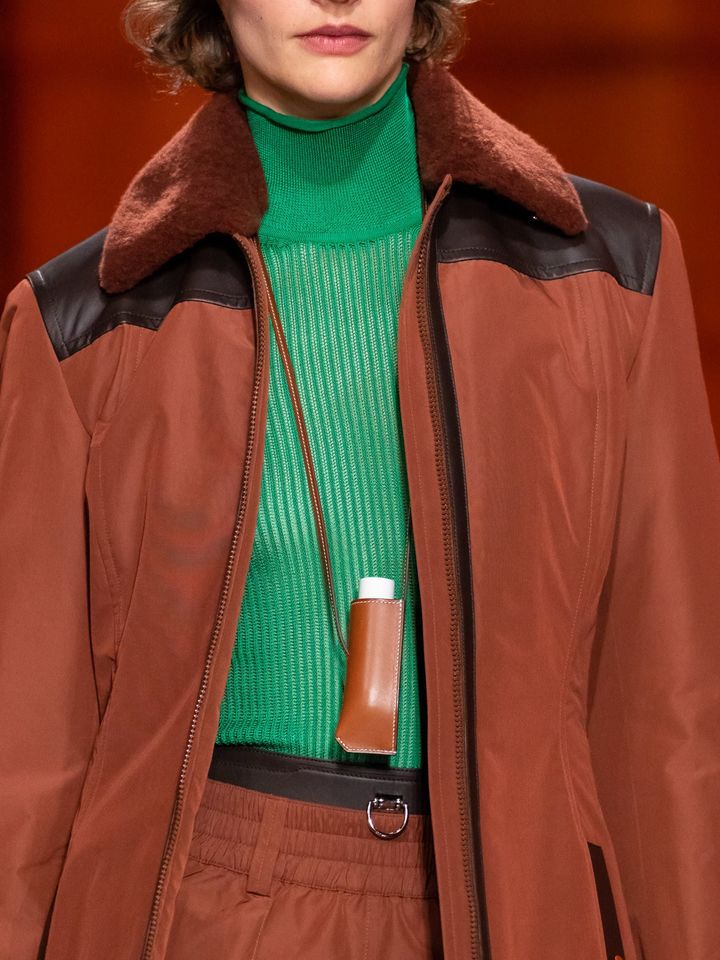 The second flagship accessory for next season is the Hermésway, a miniature bag cut to measure to slip over all your modern day essentials: phone, AirPods, credit cards, and of course, your Hermès lipstick!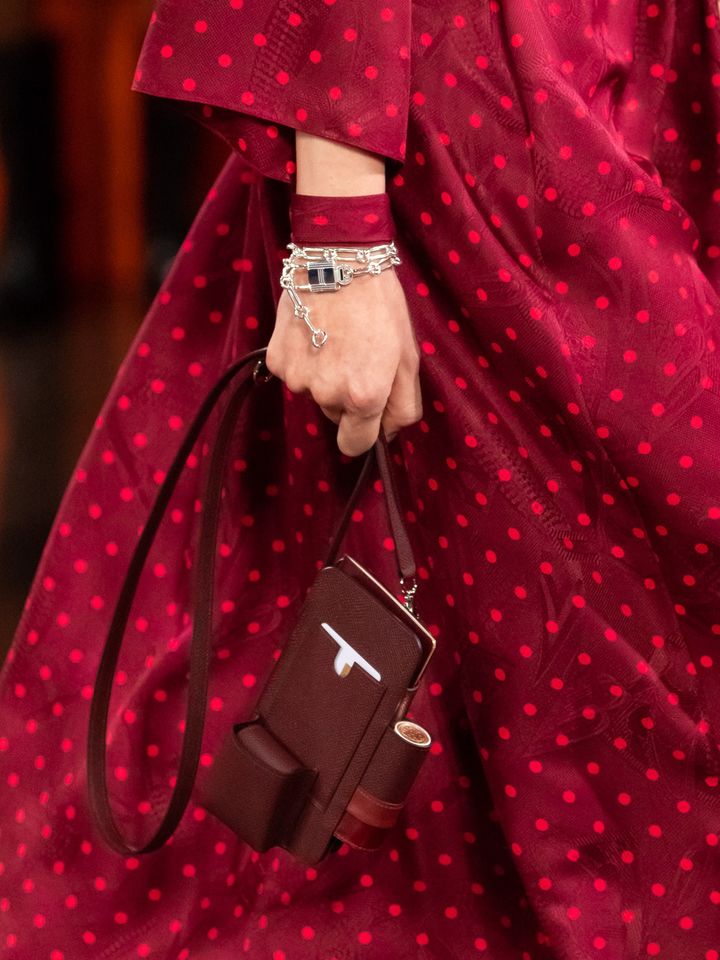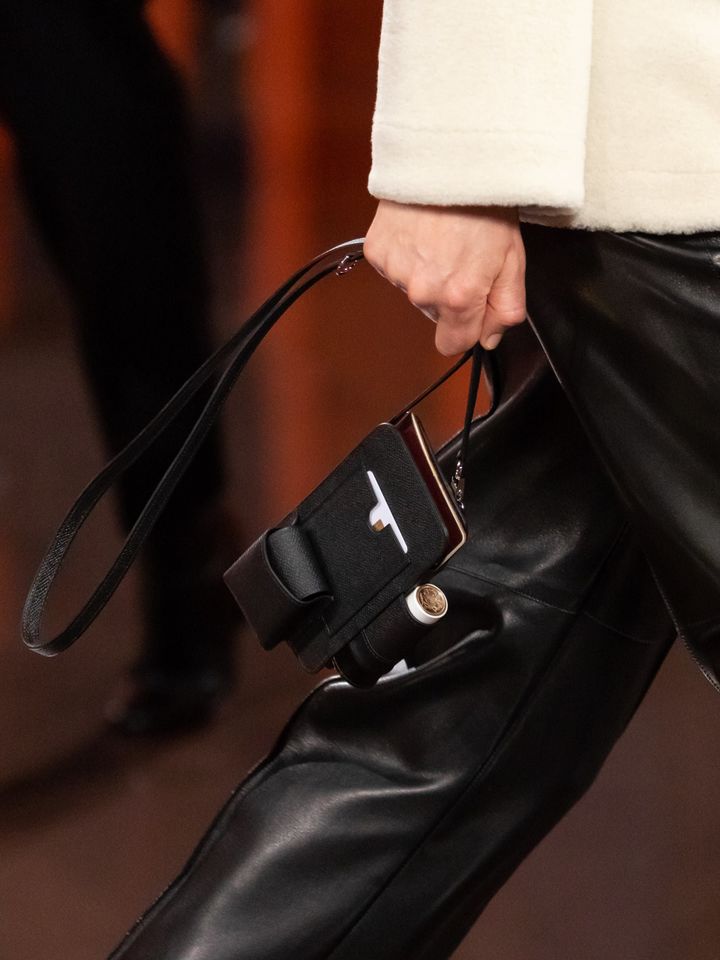 However, these chic accessories are not the Maison's first attempt to integrate our daily habits directly into our looks. Last November, Hermès released a leather case available in eight different colors, intended to protect the Hermès lipstick. Whether you prefer a stand alone case or a designated slot, Hermès is making the lipstick happen for Fall/Winter 2021.