With celebrations pushed, postponed, or taking place in new locations, few rules remain when it comes to dressing for weddings. Brides have long been experimenting with separates, outside-the-box silhouettes, suiting, and color–and the codes for wedding guests should be no different.

Whether you consider your style traditional, romantic, minimalistic, or trendsetting, here are 12 new looks to have you dubbed the best dressed guest this fall-be it on Zoom or IRL.
Back To Basics

From beaches to backyards, a chic open back black maxi dress paired with sleek accessories sets the tone for a sophisticated yet effortless vibe. Trust us: These pieces will become closet staples for seasons to come. Keep your jewelry dainty for a demur look that feels as modern as it is elegant.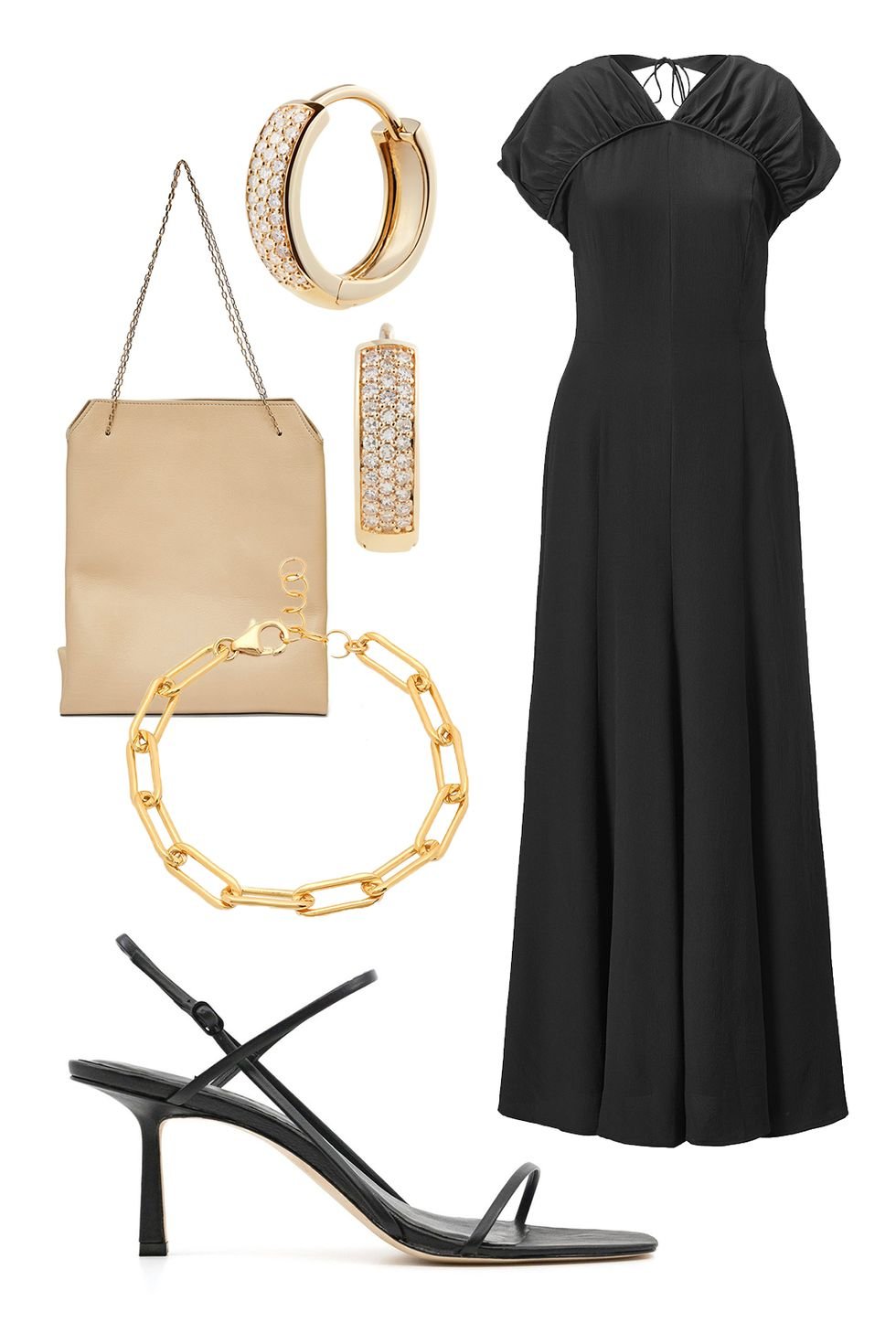 Amethyst Amour

Just because the seasons are changing doesn't mean you need to ditch your penchant for whimsical hues, floral motifs, and girly add-ons. You've been inside all summer, after all. Instead, opt for long sleeves, midi lengths, and a touch of sparkle to bring your favorite aesthetic into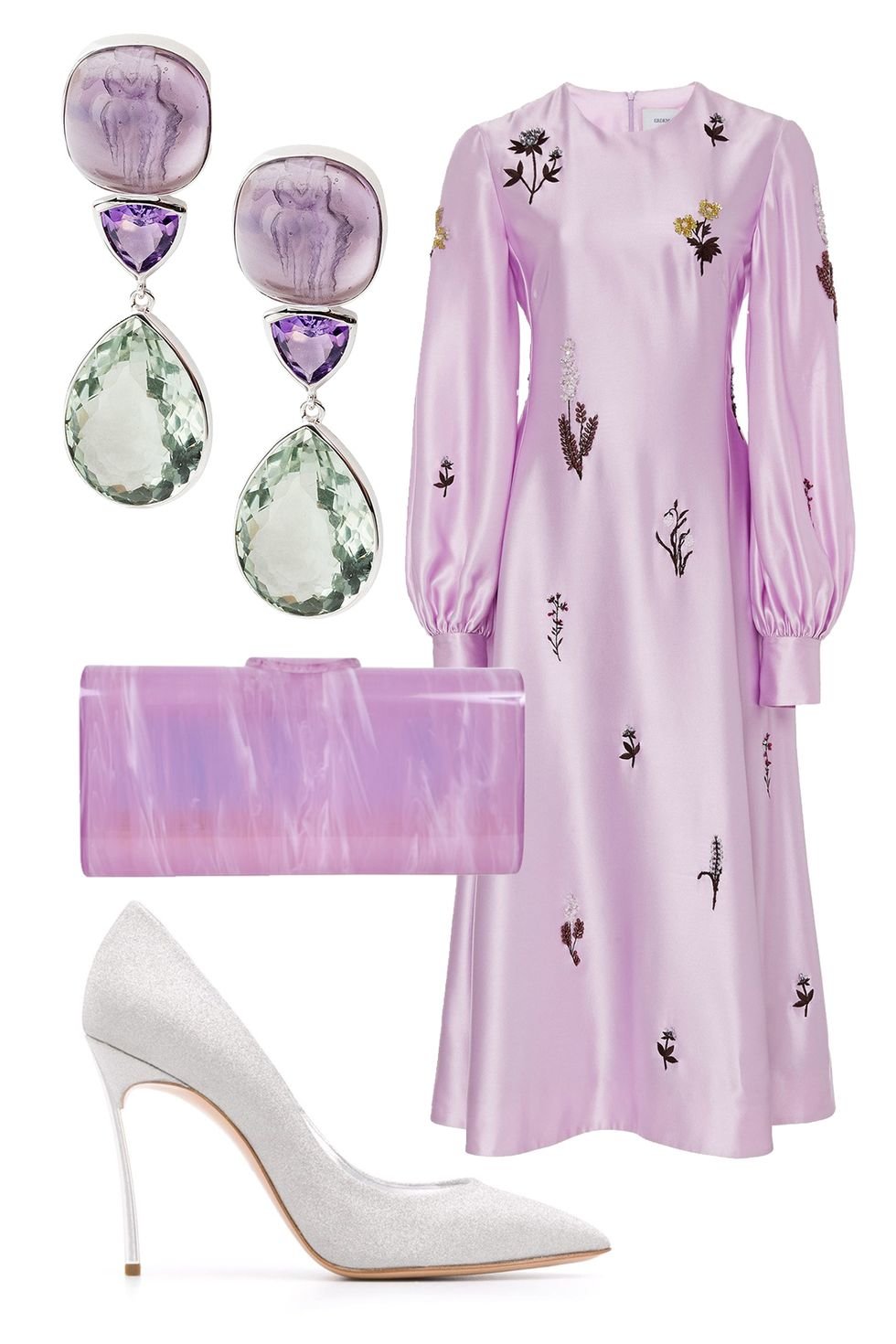 Golden Hour

A draped silk-charmeuse mini dress (in one of the fall's trendiest hues) feels ultra glam when paired with all gold extras. Keeping this look almost monochrome and focusing on texture, silhouette, and showing off your assets will exude effortless sexiness-in all the right ways.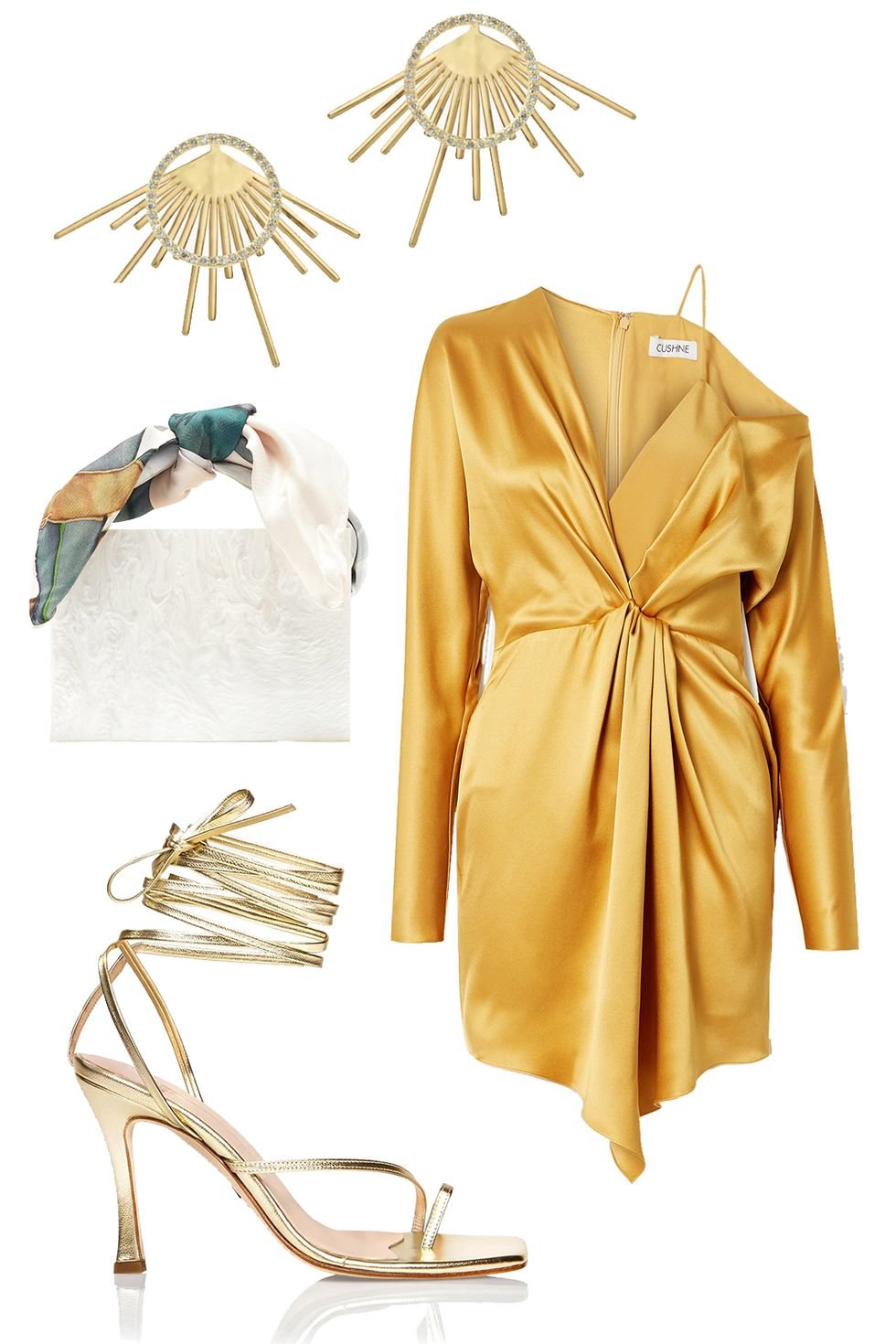 Dark Romance

Take Victorian-inspired details and interpret them in a modern way, and with a dark side. Combining loads of details (think ruffles, jacquard, crystals, velvet, feathers, and more) without the look feeling overwrought walks the fine line between ladylike sophisticate and sultry siren.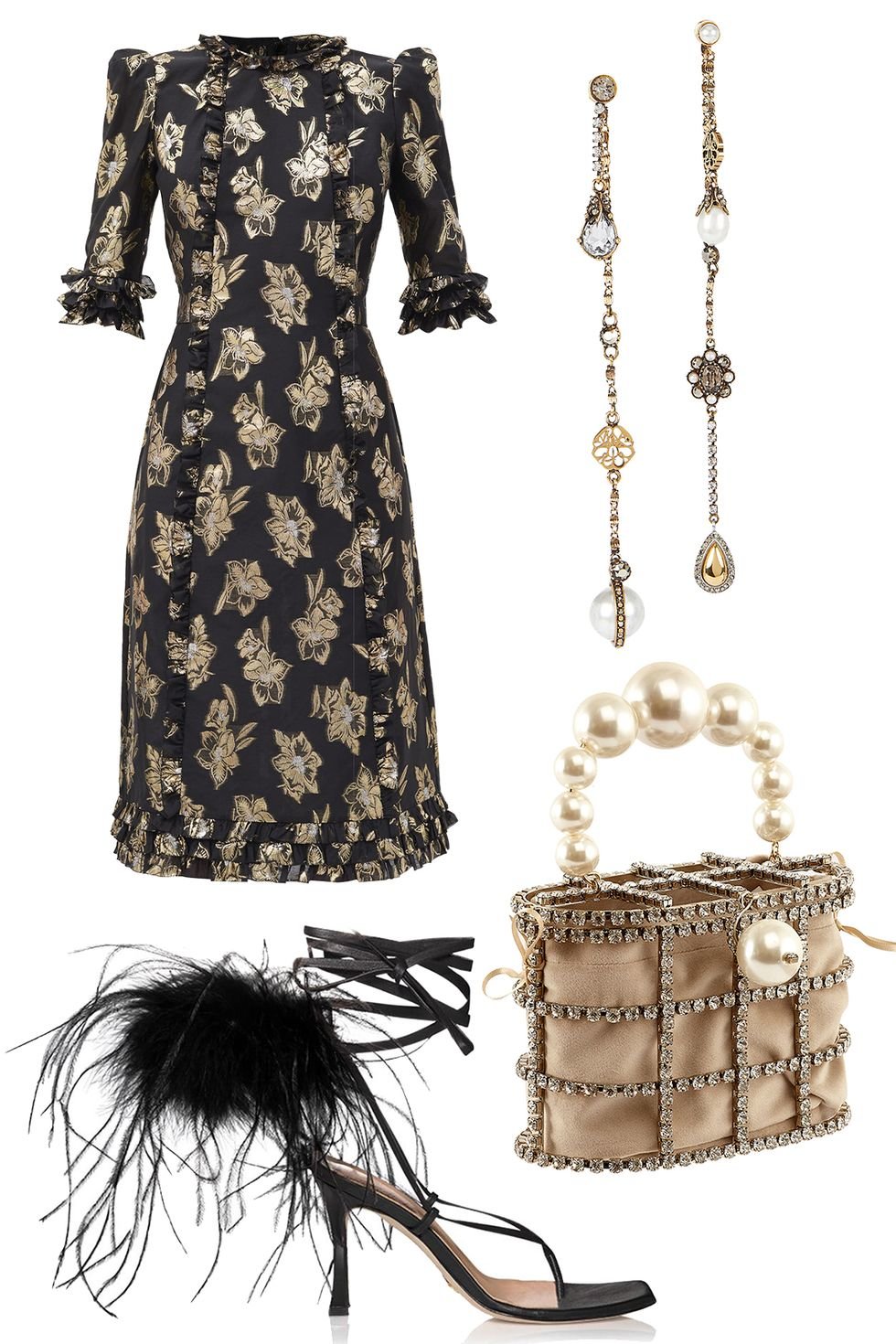 Nothing But Neutrals

Head-to-toe monochrome is foolproof–especially when you choose a timeless, shade of beige that's neither strictly for summer or totally autumnal. This look is all about shape and styling. Don't go overboard-but sticking with one hue gives you permission to mix and match shades of it. Expert tip: When in doubt, work this palette towards camel, gold, and café au lait tones; you wouldn't want to risk looking like you wore white to the wedding.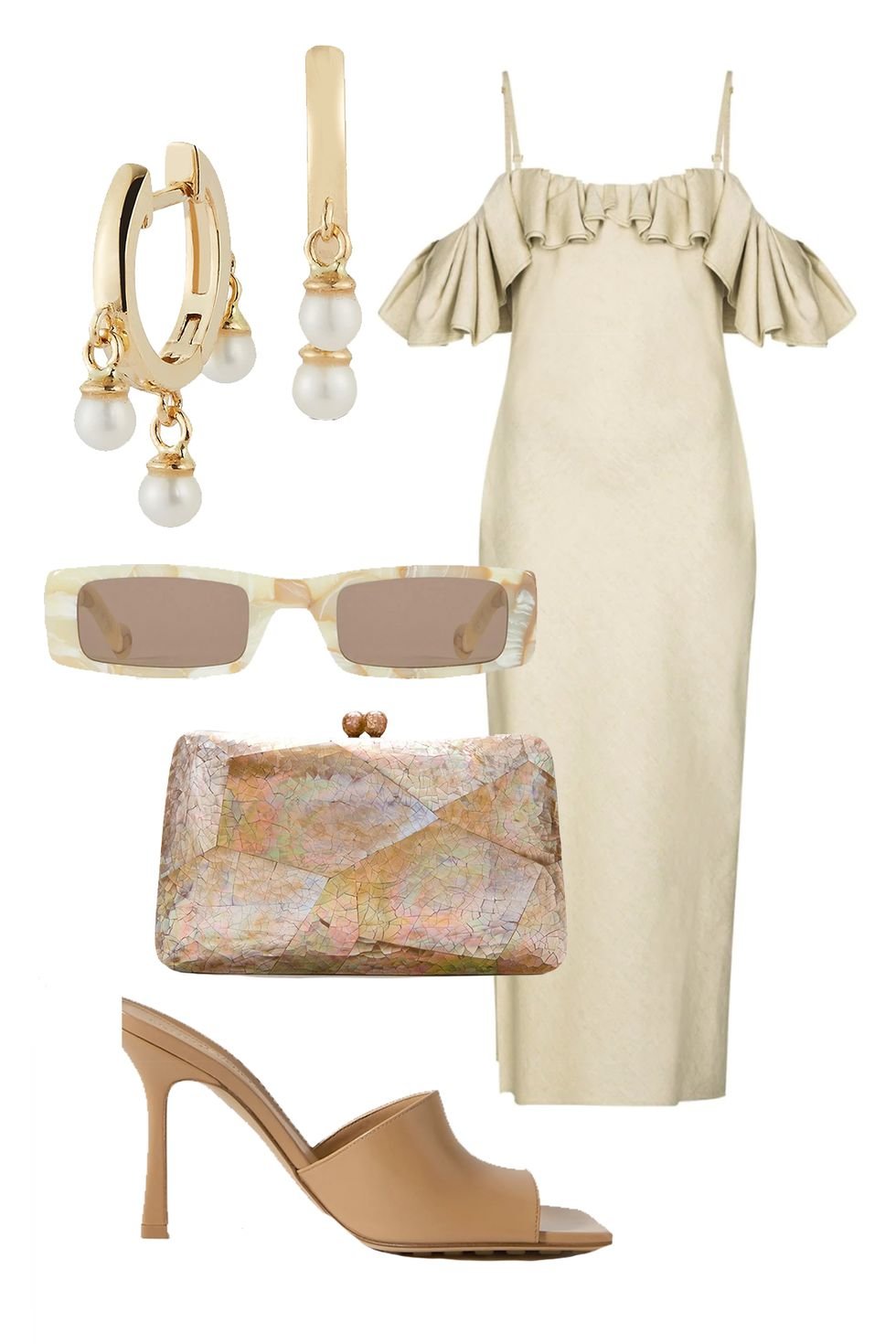 '70s Chic

Transition a flowy jumpsuit from summer to fall by investing in a jewel tone rather than a pastel. Pair with sleek accessories that scream '70s, without looking like you're dressing in theme. Think hoop earrings, a chic beaded pouchette, reflective sunglasses, and platform sandals.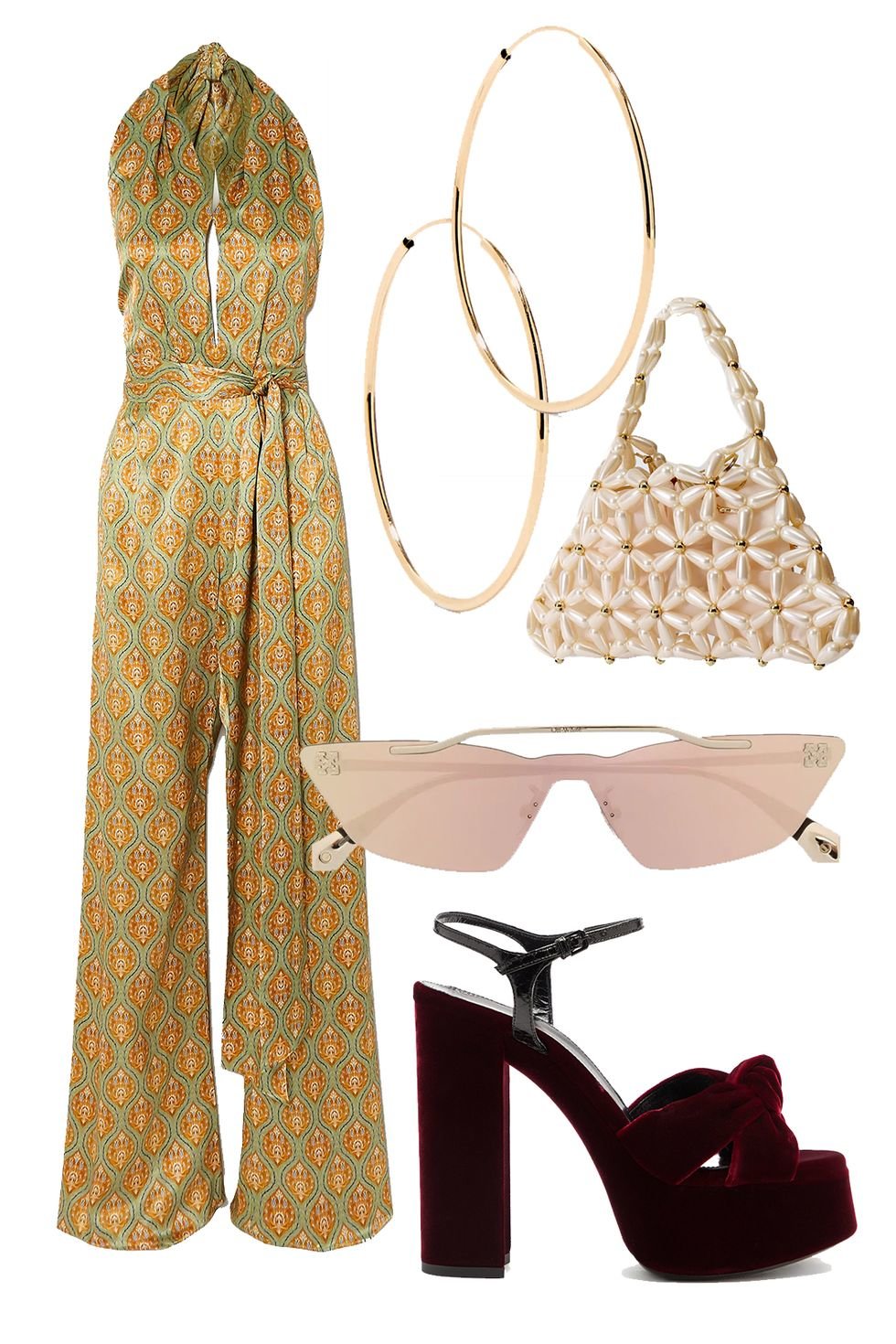 Posh Plus One

Remember, there may be a chill in the air, but isn't winter just yet. Leopard print is instantly fun and festive, but it's almost always paired with black extras or deep jewel tones come the cooler months. Bring back some warm weather vibes and pair it with a curated selection of rich colors and prints. Thank us later.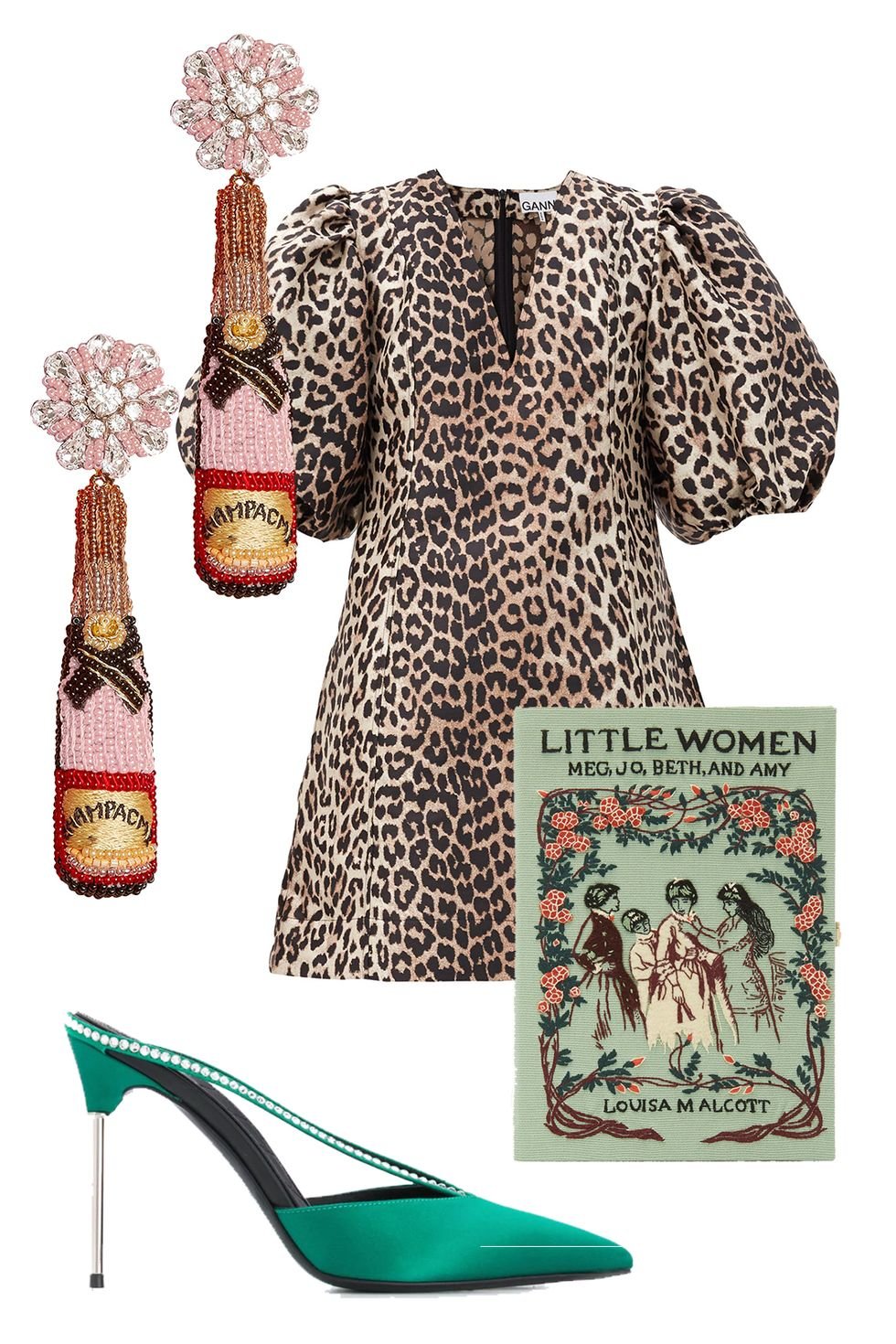 Emerald City

You haven't been out in a while, so go for a look that feels anything but ordinary. Paired with playful (and lucky) accessories, your fellow guests will be green with envy.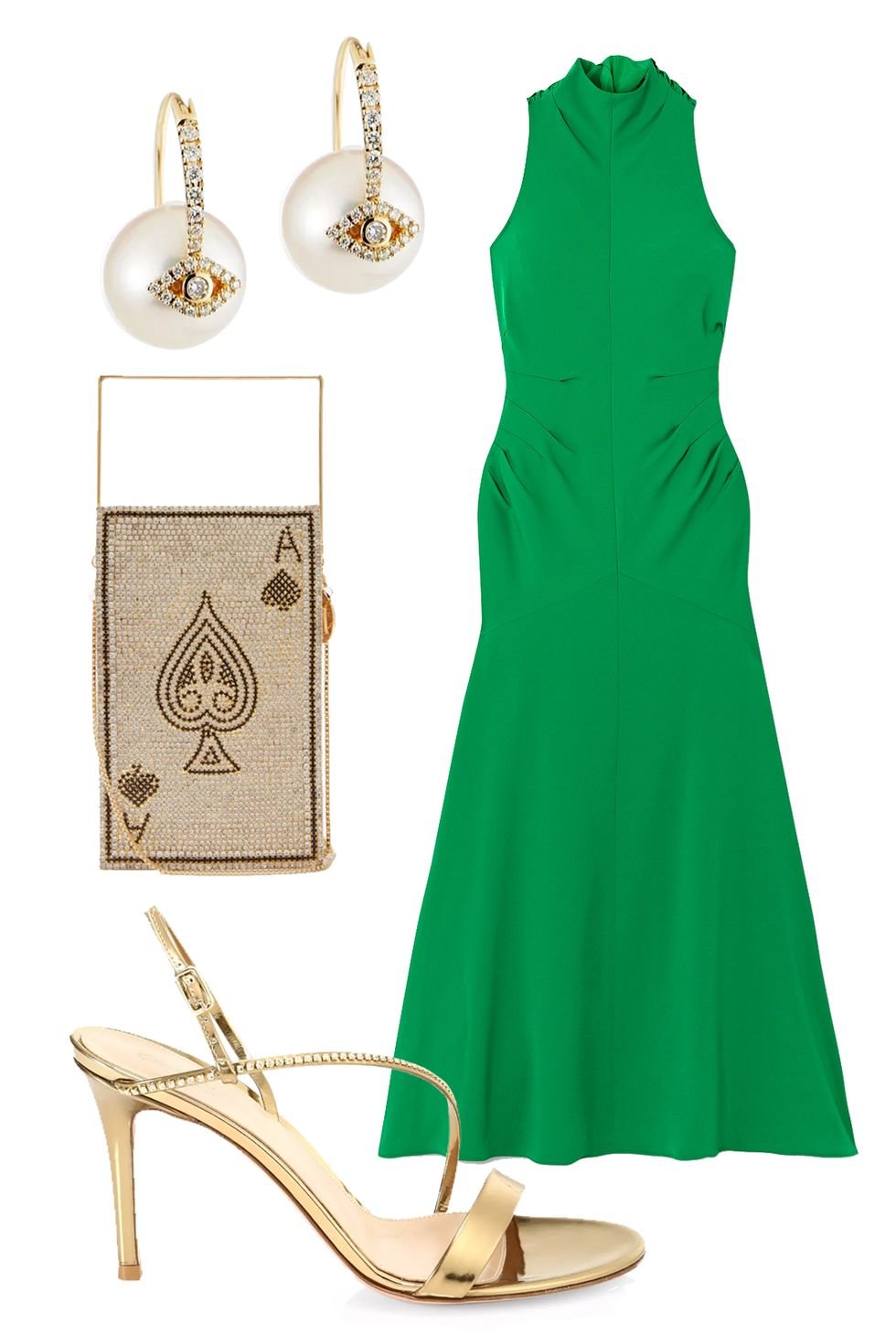 The Blues

Blue is the color of the moment-per Pantone's 2020 color of the year. Follow suit with the trend, but in your own way. Rich blue hues get a little more edge when paired with metallics and navy add ons. Mix and match styles and buck convention: Most won't expect these nautical stripes with those glam, sparkling accessories-but it works.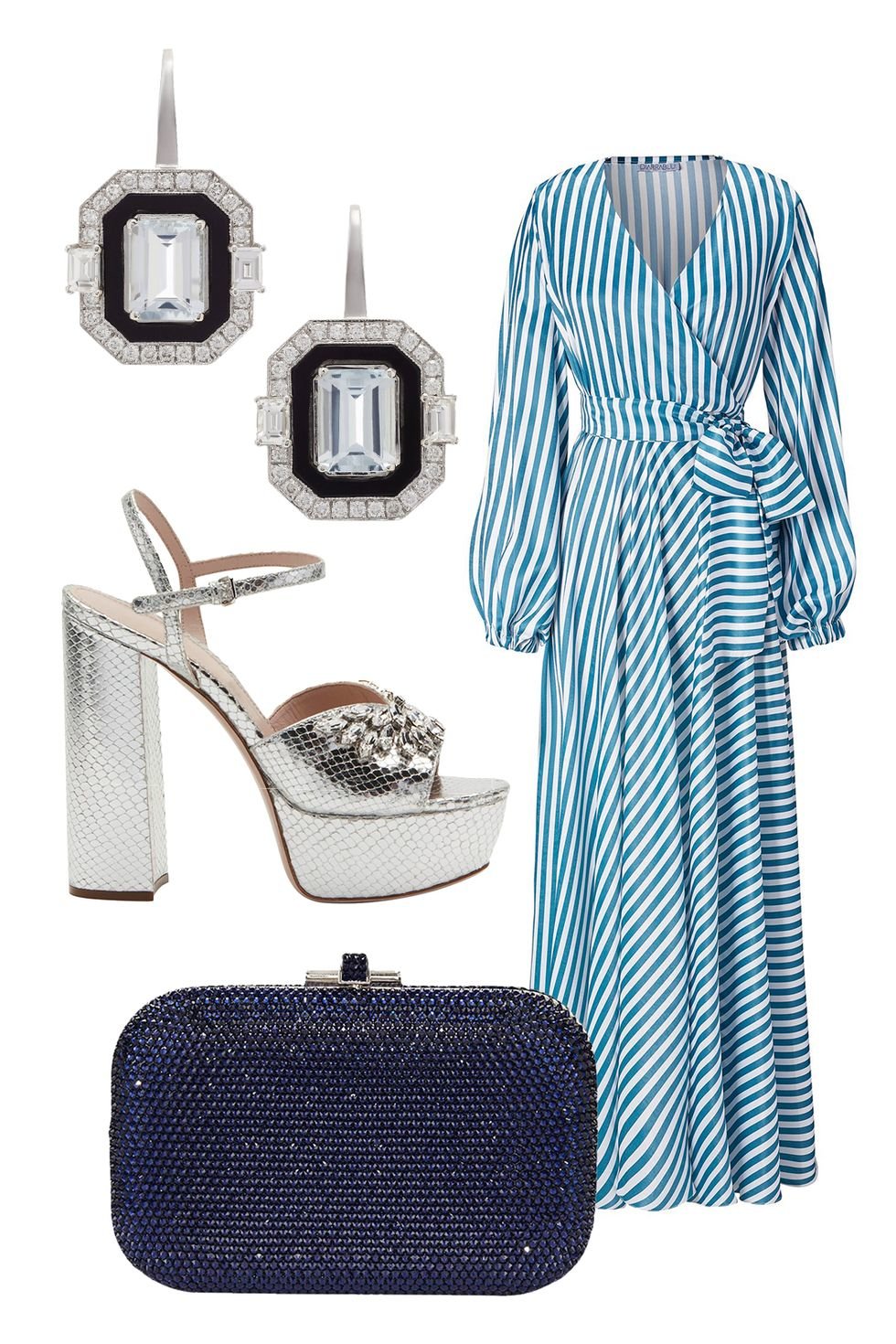 Femme Foliage

Fall is when floral prints can take on a moodier print and palette-and still feel fresh. Touches of gold, black, and amber in your accessories will automatically evoke autumnal vibes.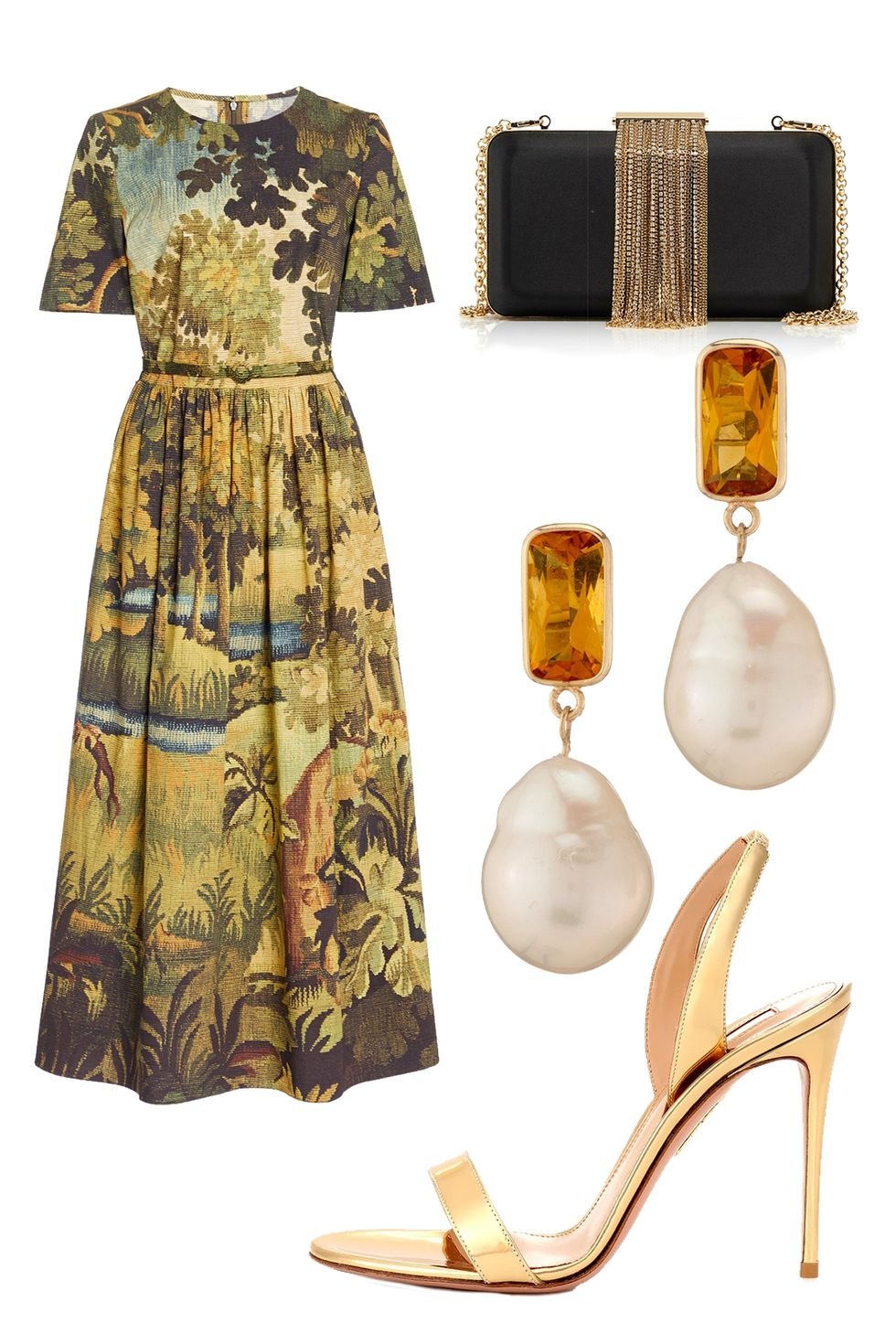 Backyard Bash

As the seasons change and pandemic precautions remain in full effect, expect to be invited to events outdoors-and not too far away. Your early fall looks should reflect the weather outside; and if it's warm, take full advantage. A color palette of pinks-a la these chic stripes-with tropical-inspired extras will look festive, even with a laid-back vibe.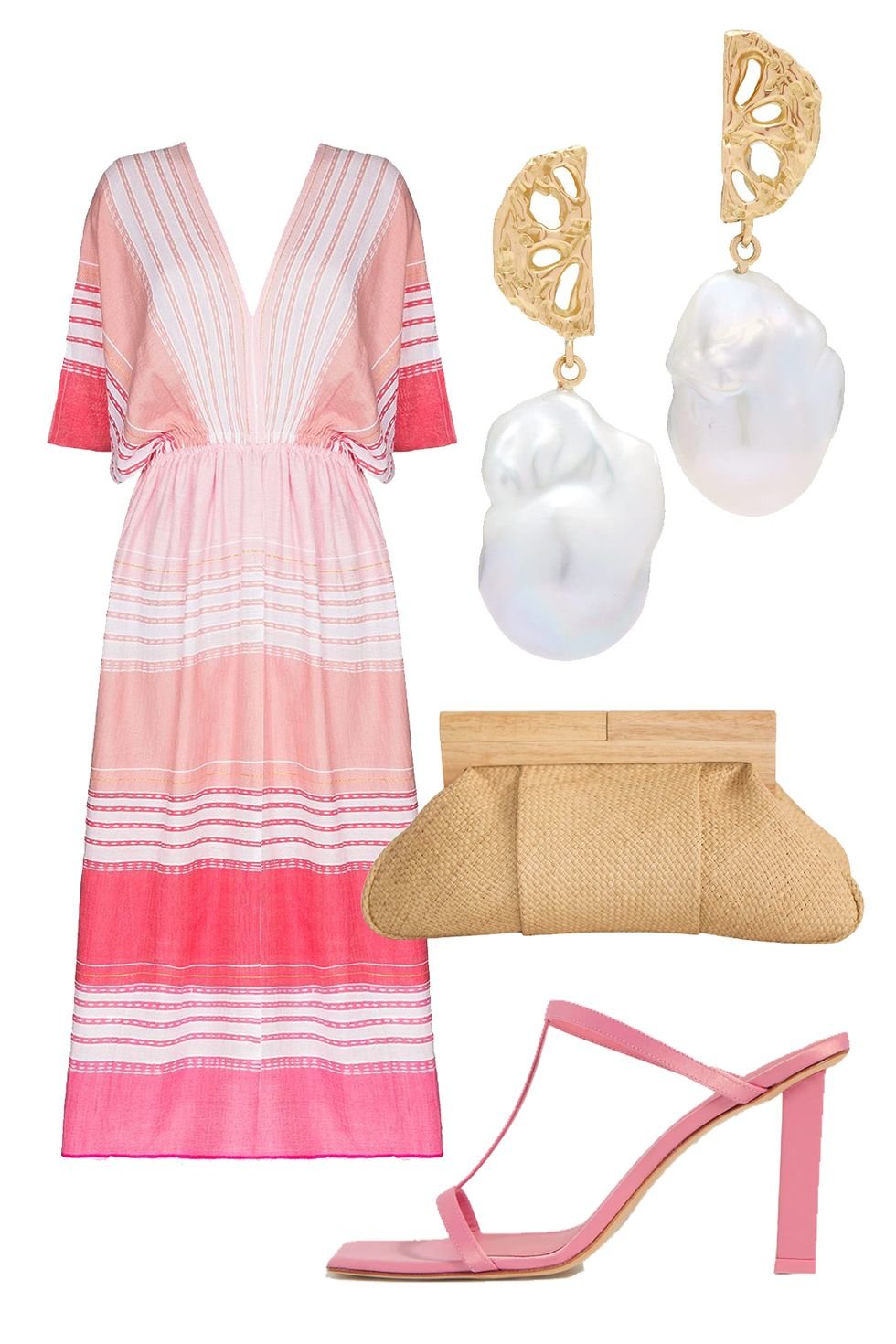 Silver Siren

For city weddings, take black tie to new heights with pieces that pair best together, but will undoubtedly play many roles in your wardrobe. Elegant extras and a midi length drive home this vibe: cosmopolitan and eccentric-with a bit of edge.