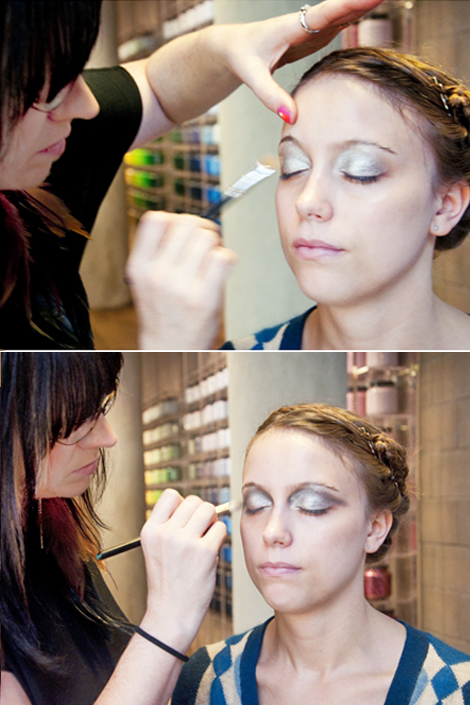 Using silver, slate and taupe shadows and creating a smoky eye that goes from the lashes to the brow.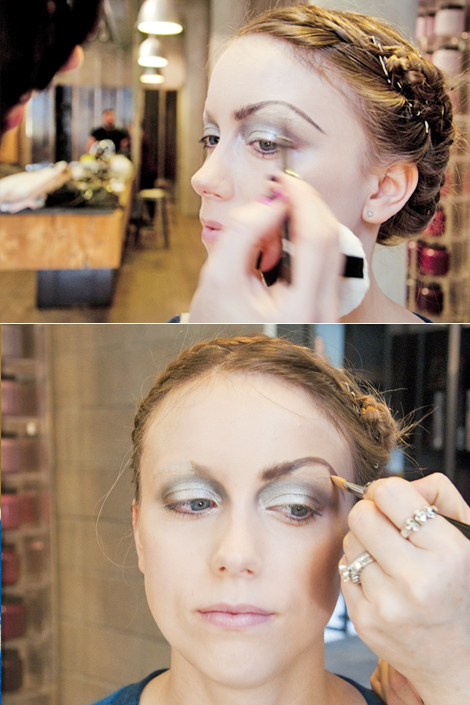 Use an pencil to map out the brow shape you want.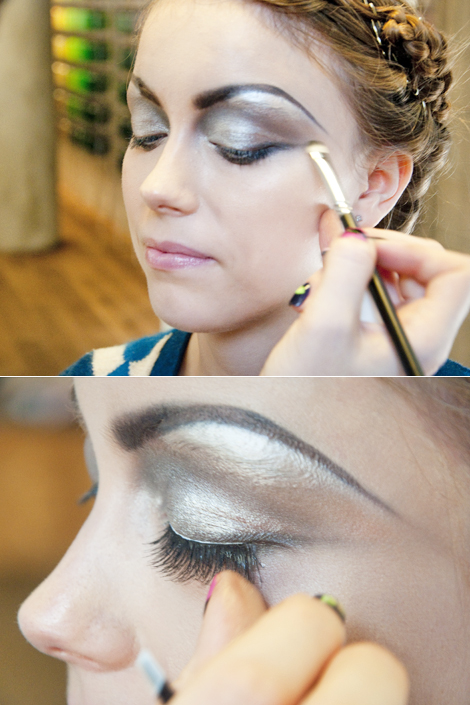 Sweep charoal eye shadow along the lower lash line and out toward the end of the brow using a flat brush.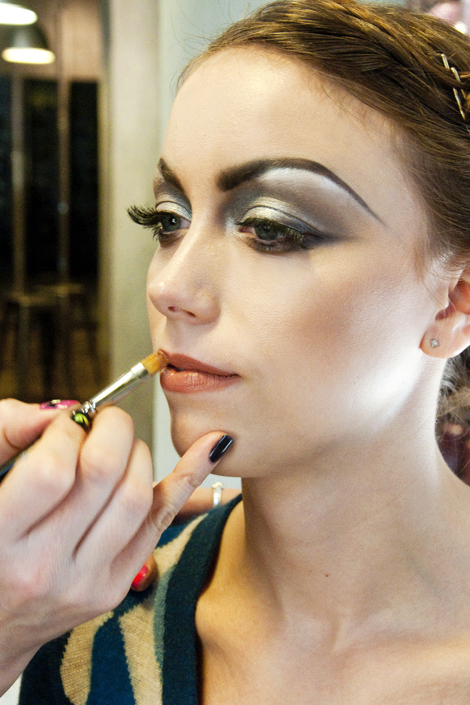 Using M.A.C's Velvet Teddy lipstick shade over nude pencil.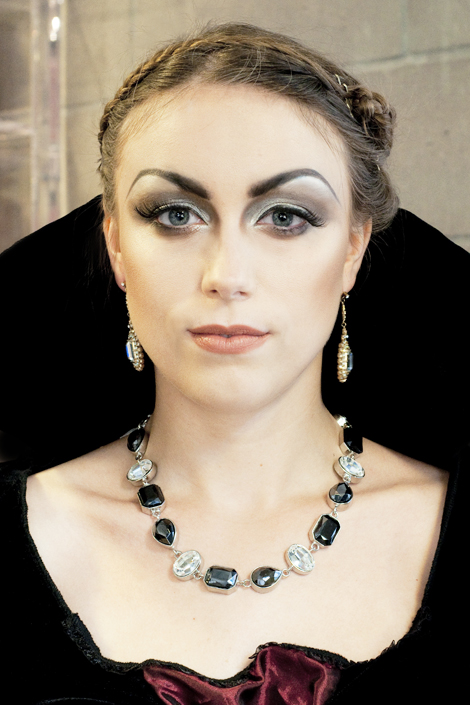 Add Dazzling drop-earings and a high-collared costume and you are ready to be the Evil Queen.