To the skinny-jean enthusiasts' dismay, body-hugging bottoms are out and loose-fitting mom jeans are in. However, unlike the (admittedly fashionably challenged) pair that became a (ruthless yet hilarious) punchline of an SNL skit, mom jeans of today are dripping with panache, and learning how to style mom jeans in 2021 will only take the modern look to the next level.

It's true that there were rumblings of dad pants becoming a supermodel fave at the start of the season, but it was the resurgence of mom jeans that ended up dominating the market for #vaxgirlsummer. Details like frayed hems and ripped knees have cemented this new generation of 'motherly' denim as cool and fashion-forward, and even celebrities have taken note (see: Megan Fox and Sarah Jessica Parker, for reference).

To wear the new-again silhouette requires new style inspo material. From toughening things up with a moto jacket to tucking in your blouse to accentuate an hourglass figure, find styling inspiration below from renowned stylists, fashion influencers, and some of the best tips we at InStyle have picked up on our own style journeys.


Add a Bra Top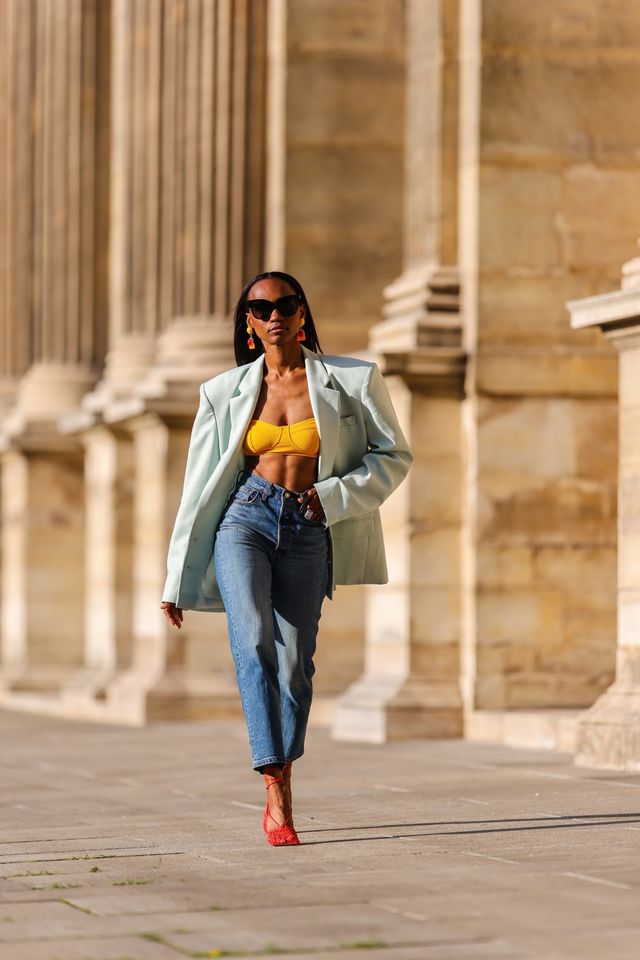 Among the many celebrities and influencers rocking the mom jean trend, Tobi head stylist, Joanna Angeles thinks Hailey Bieber styles them best.

"[She's] essentially mastered making mom jeans look high-end yet still practical and comfortable," Angeles tells InStyle. "Take a page from her book and style with a micro crop top or bra top and an oversized blazer. Of course, you're going to need chunky sneakers and an oversized leather pillow purse to finish off the look and look appropriately daytime chic."


Tuck in Your Button Downs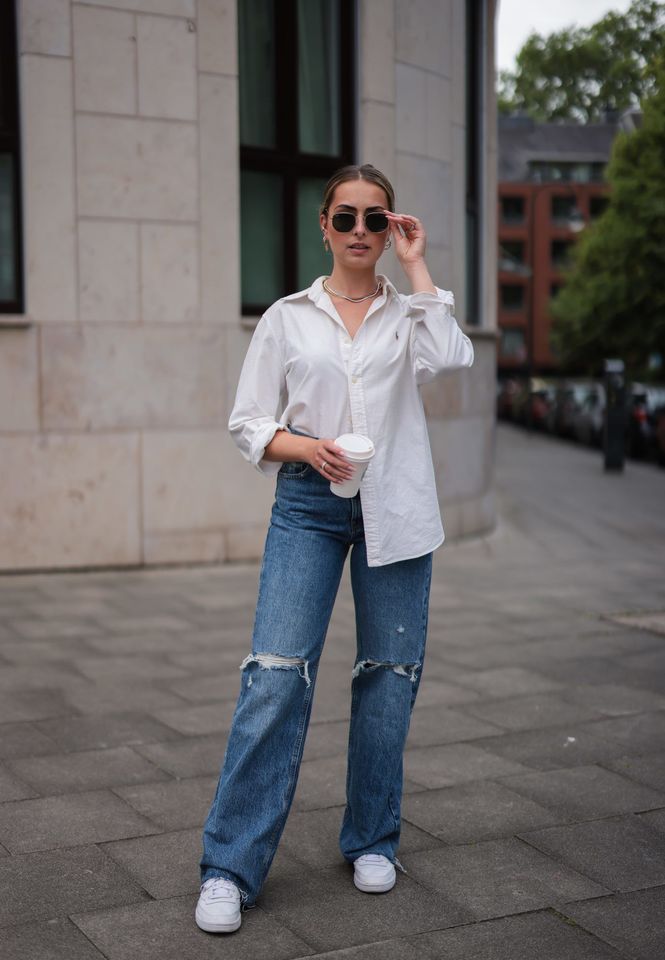 Hands down one of the easiest ways to dress up your mom jeans is to tuck in your button-down shirt.

"A loose, breezy button-down shirt with a slightly askew collar and heeled thong sandals will add an effortless touch that will keep you from looking too stuffy," says Angeles.


Toughen It Up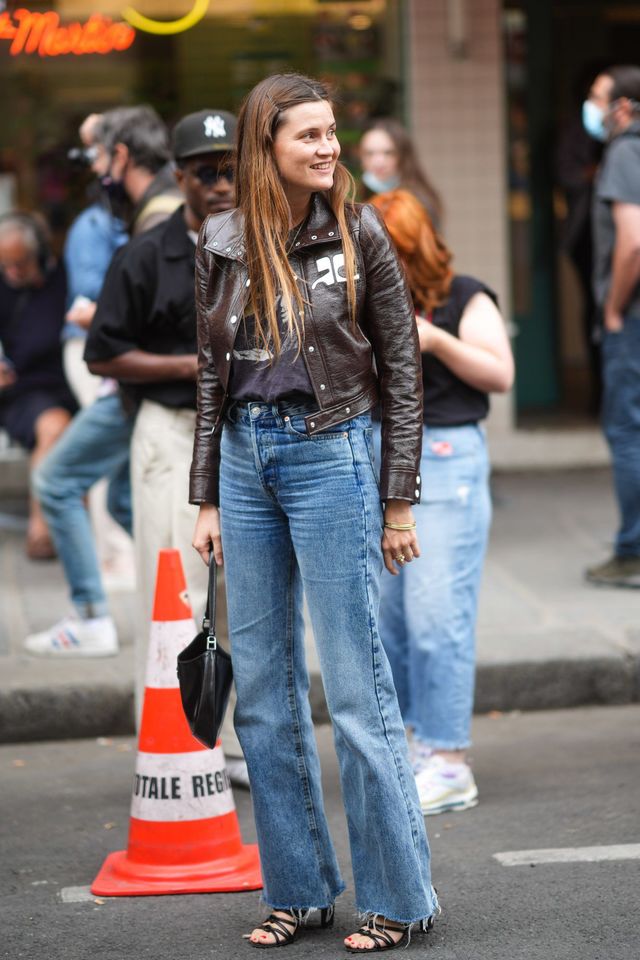 As many fashion lovers know, a quick and easy way to give your mom jeans some edge is by slipping on a cropped moto jacket and a pair of heels.


Get Playful with a Graphic Tee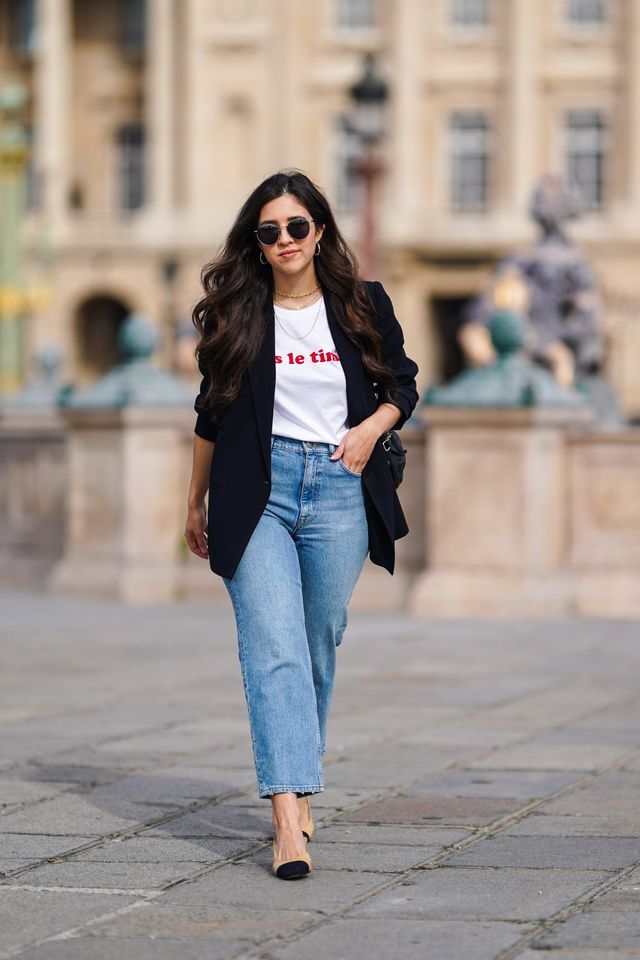 Style influencer Lauren Kay says that her favorite way to style mom jeans is with an oversized graphic tee and a clean pair of white sneakers to finish off the look.

"[The combination] gives off this effortlessly chic vibe while still being comfortable for everyday life," she says.


Look for Dark, Stiff Denim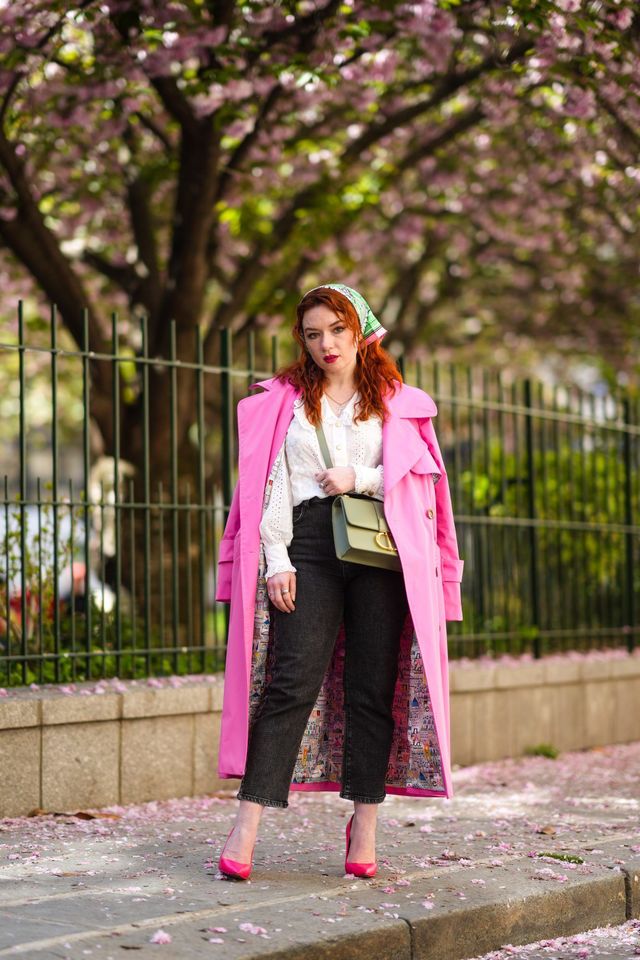 We tend to associate black with sleek style, so if you're worried about your mom jeans coming off as too casual, an inkier shade is the perfect way to achieve a more polished look.


Balance Is Key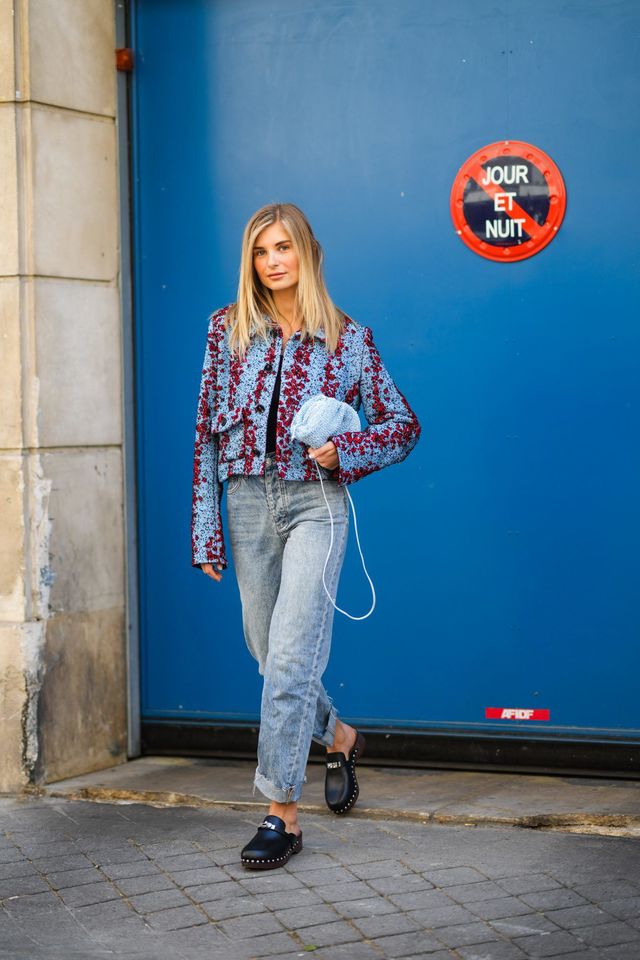 Because the high-rise, loose-fit of mom jeans do have the potential to look frumpy, style influencer Nena Evans says tops that are clean and polished add a welcomed contrast.

"I love styling mom jeans with a button-down and loafers or blazer and tennis shoes - simple combinations that work every time," Evans tells InStyle. "When done right, they look effortlessly chic and timeless."


Accentuate Your Shape in a Body Suit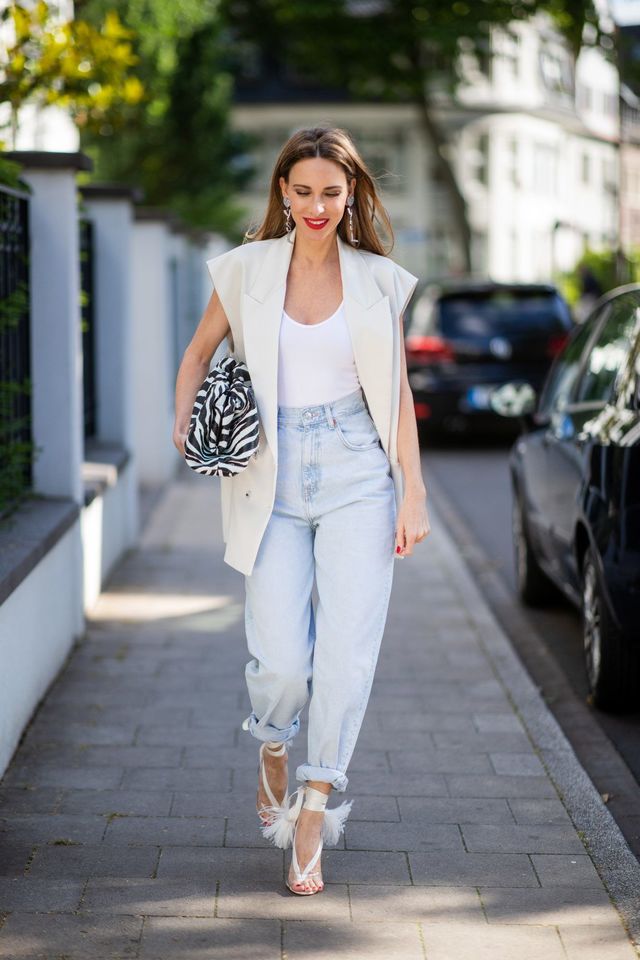 Brittany Sjogren tells InStyle she's all about wearing outfits that not only look good, but make you feel good as well, and a mom jean, bodysuit combo is just the confidence-boosting look you need.

"It's a great way to show off your figure while still giving you the option to layer."


Double Up On Denim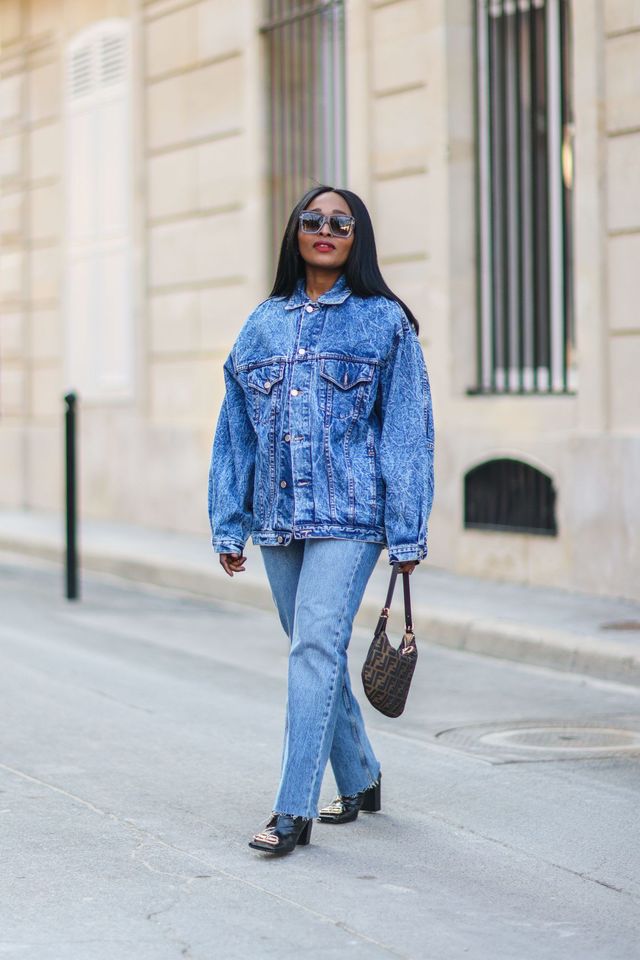 If you're hoping to really with statement pieces, like acid wash or a band-style jacket decorated with gilded buttons.