Neon beauty is having a moment. Last week, singer Selena Gomez took to Instagram to show off her neon coral makeup, which faded out from the inner corners of her eyes and was masterfully executed by Los Angeles-based makeup artist Jenna Nicole. To complete the look, the pop star wore a set of lime-green nails and a bronze tan.

Cut to Off-White's fall 2021 show and, once again, neon took center stage. Using specially crafted crayons in neoprene orange and Yves Klein blue, makeup artist Morgane Martini offered a masterclass in how to work a graphic-neon eye in an off-beat, modern way.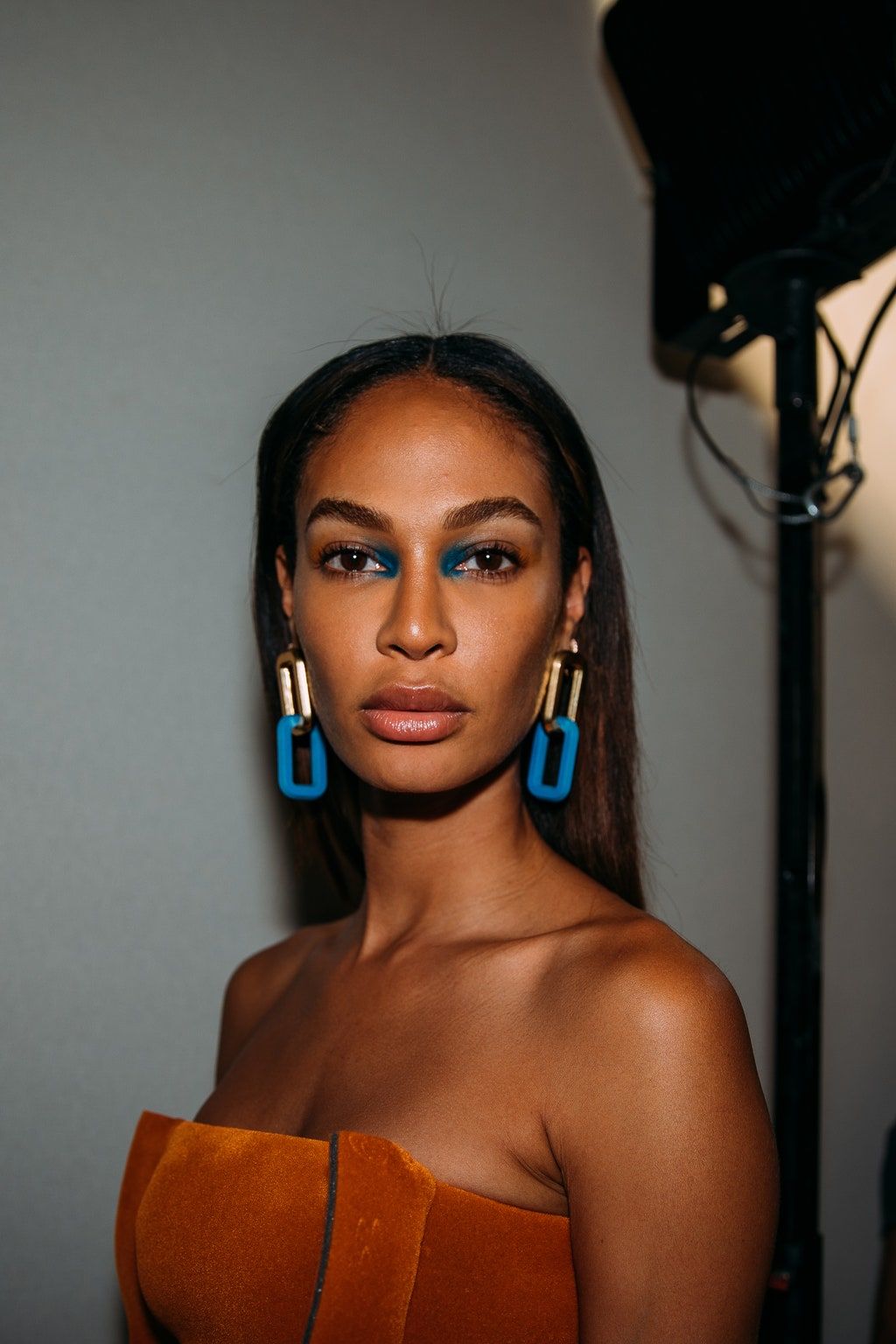 "The name of the show was Laboratory of Fun, which instantly led me to colorful makeup ideas, and Virgil wanted a strong eye," Martini tells Vogue. "Neon is like bringing a flashlight to your face and, in this case, to your eyes. It was important that these looks reflected a kind of self-expression that could suit anyone, no matter the gender or age."

Here, Martini shares her top tips for creating the perfect neon eye with a cool, modern twist.


1. Less is more

"My number one tip would be to use neon sparingly. There's no need to go crazy here. I didn't want anything that would take over from the actual looks. I just wanted it to be a little detail, a little splash of colorขa bit on the inner corner of the eye or a small eyeliner will give a strong impact and I love that."


2. Go graphic

"The idea for those graphic elements came from the collection. They brought a touch of modern and cool. lt didn't feel like makeup, it was more an accessory for the eye.

"To create the look, I used tape and went over it with a pencil. It's not that difficult at all—you just have to place the tape correctly. It has an instant modern and creative feel, and the ability to be both bold and subtle. It's nice to change things up and explore other ways to enhance features."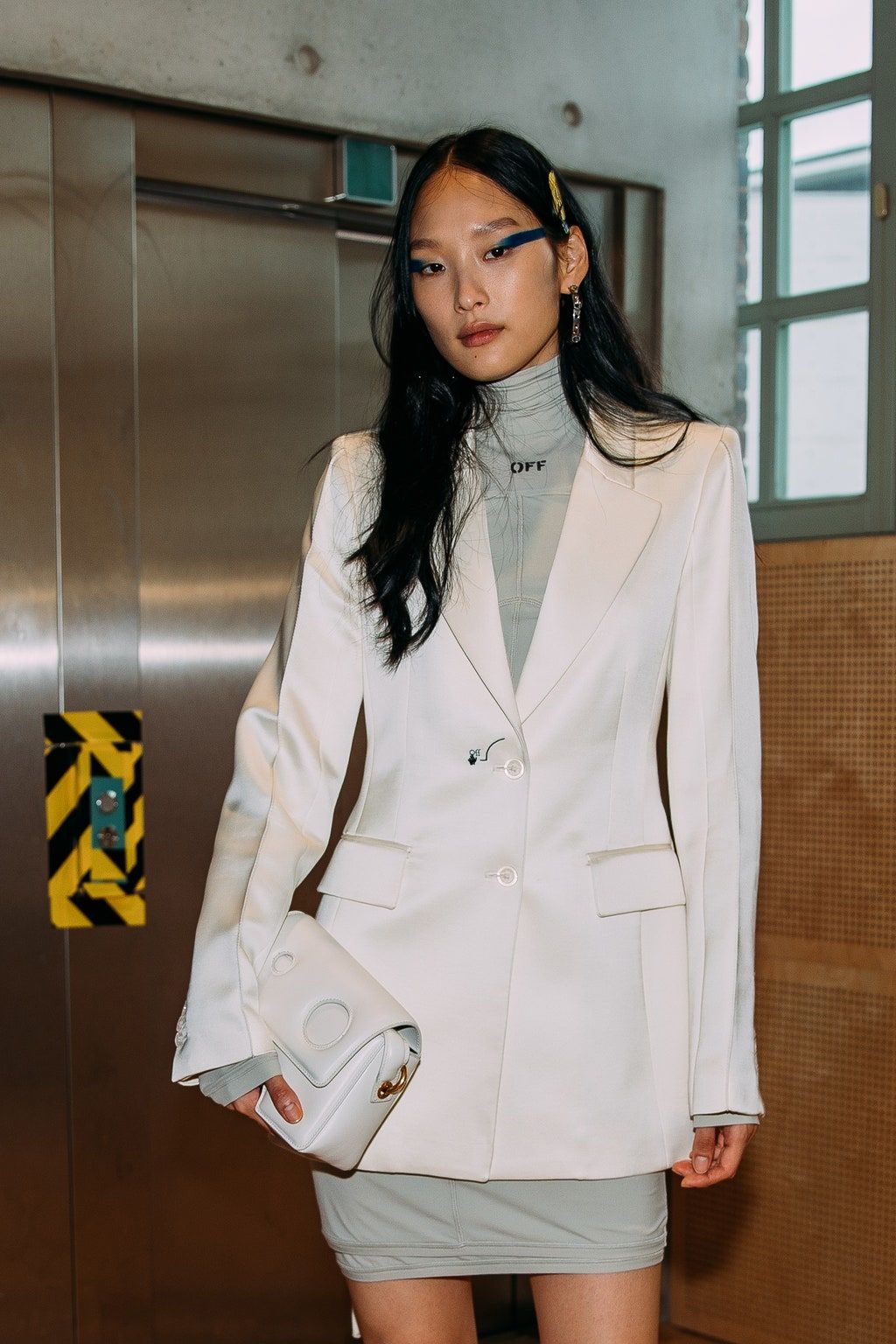 3. Avoid the lash line

"Make sure it doesn't get into the lash line and lashes. You can use a thin cotton swab dipped in micellar water to clean any mistakes after application."


4. Keep it simple

"Neon is such a bold statement in itself that you have to be shy about applying it. You don't want to look like you're going to Coachella. I used colors that I saw in the collection that felt complementary, without taking over everything.

For the graphic line, we kept it monochromatic. Other looks have a mix of blue and orange, but, for example, the look I did on Joan Smalls had the blue, but with a warmer orange, not as bright. I kept it minimal-sometimes, things are more powerful when they're simple. Whereas the more you use, it can become gimmicky and you lose impact."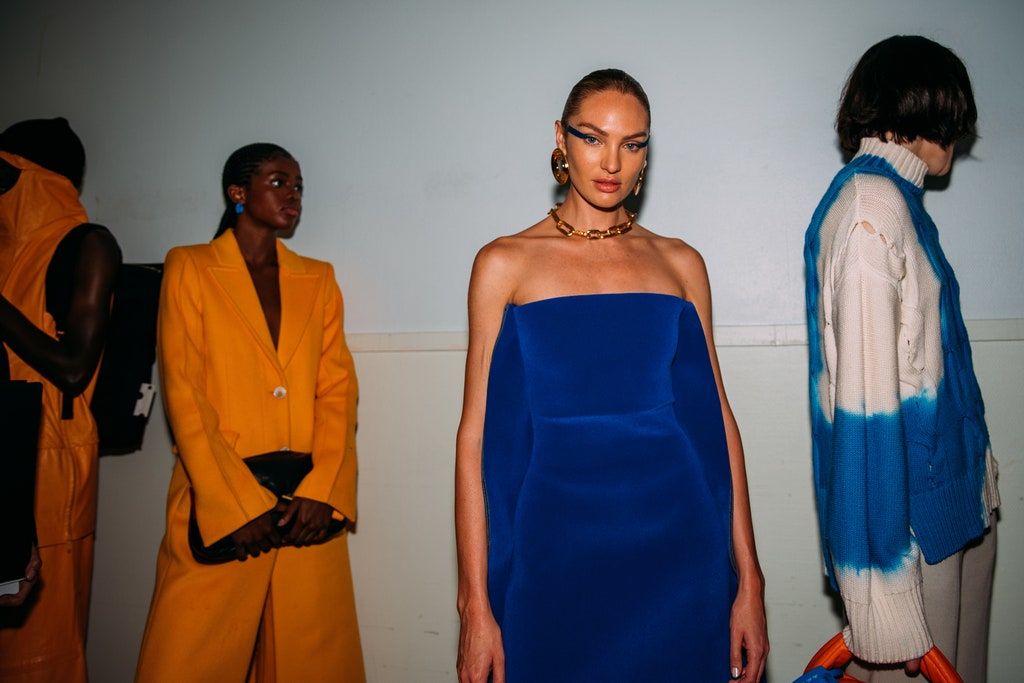 5. Leave everything else natural

"We wanted the makeup to be genderless, so that's why I wanted to keep it clean, simple and paired with fresh skin. I didn't even put blush, contour or any mascara on the models-it was really as pared back as we could get it."