For as long as he's been a household name (think since Madonna donned Gucci's silky teal blouse and velvet hip huggers at the 1995 MTV Movie Awards) Tom Tord has been synonymous with glamour, power, and a certain decadence. Realizing early on the pull of celebrity and the nascent desire to start dressing sexy again after years of pared-back minimalism, the designer made the practically moribund Milanese house of Gucci a newly hot commodity. (To wit, in just three years, the house went from being under water to worth over $4 billion with Ford at the helm.) But he wasn't always interested in fashion.

In the early 1980s, Ford took a break from studying at New York University to pursue his dream of becoming a movie star. He moved to Los Angeles to work as a commercial actor but soon the shiny fantasy gave way to a harsher reality: while handsome and ambitious, he discovered that he was shy, self-conscious, and disliked being in front of the camera. After swapping coasts once again and finishing his degree at Parsons, Ford famously turned his focus to fashion.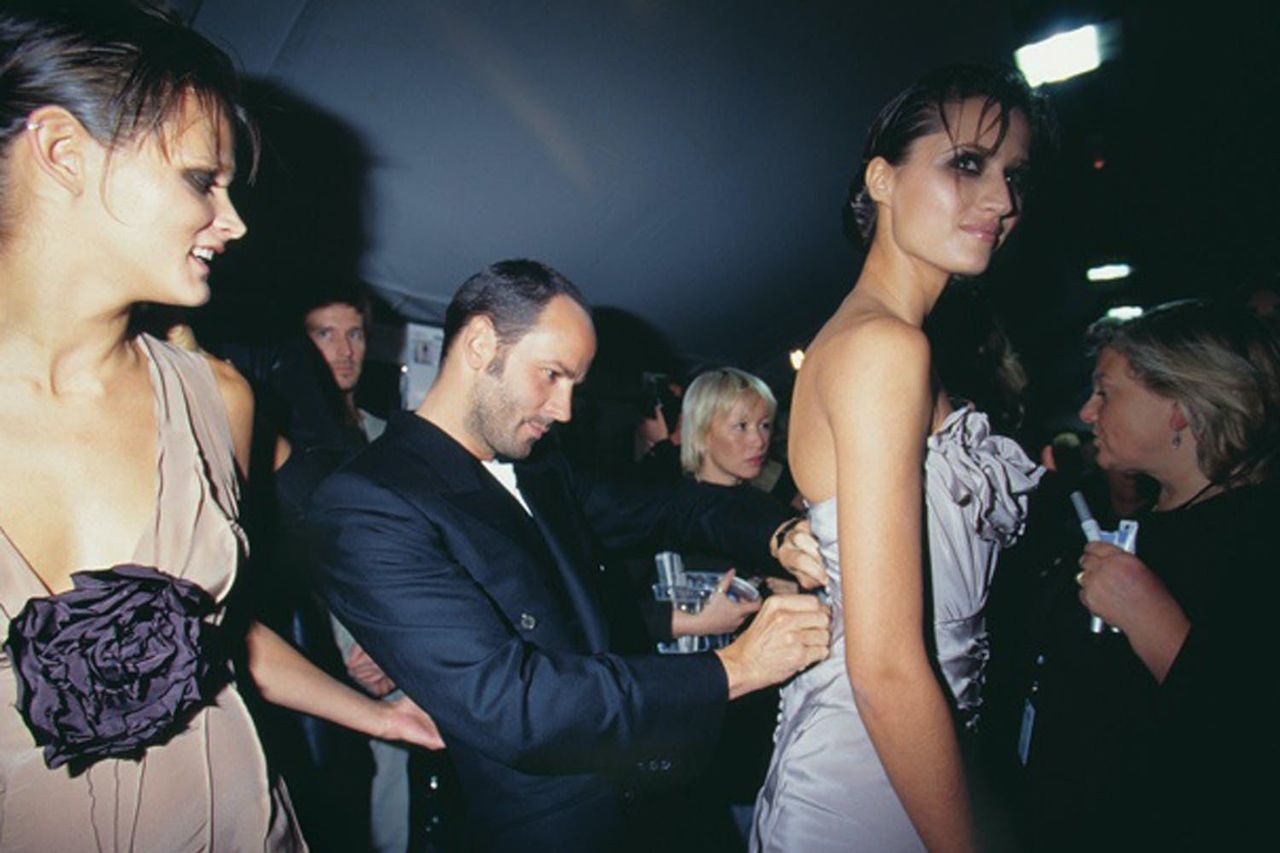 Tom Ford backstage at a Gucci show.

Ford made his time at Gucci memorable largely by reimagining house codes like tailored suiting and horsebit leather accessories through a loucher, '60s- and '70s-filtered lens. With appearances on movie and music stars like Gwyneth Paltrow and Toni Braxton, iconic editorial campaigns, and a series of provocative ads, Ford left anyone paying attention anticipating this next move.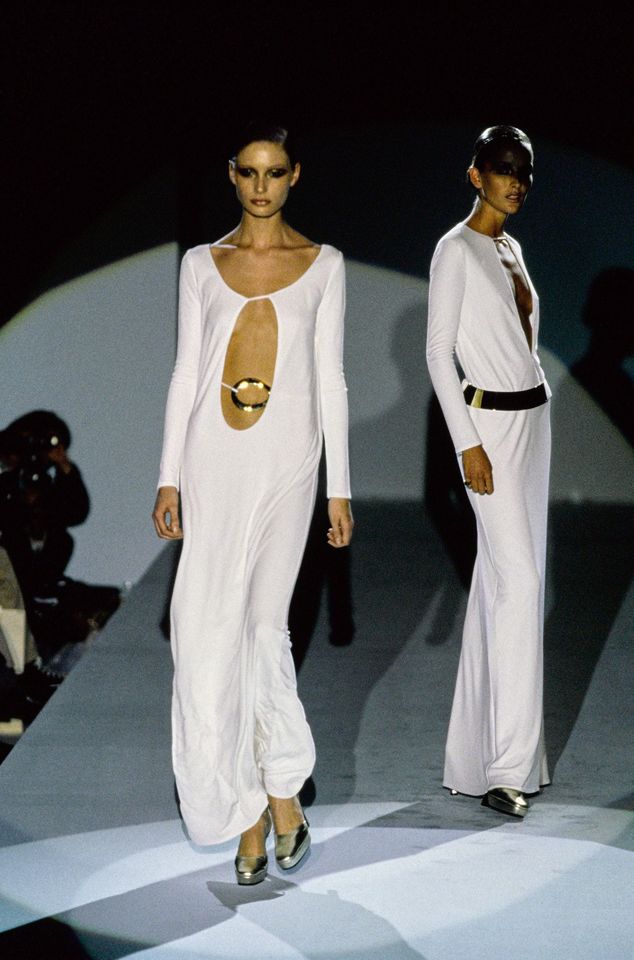 Gucci Fall/Winter 1996.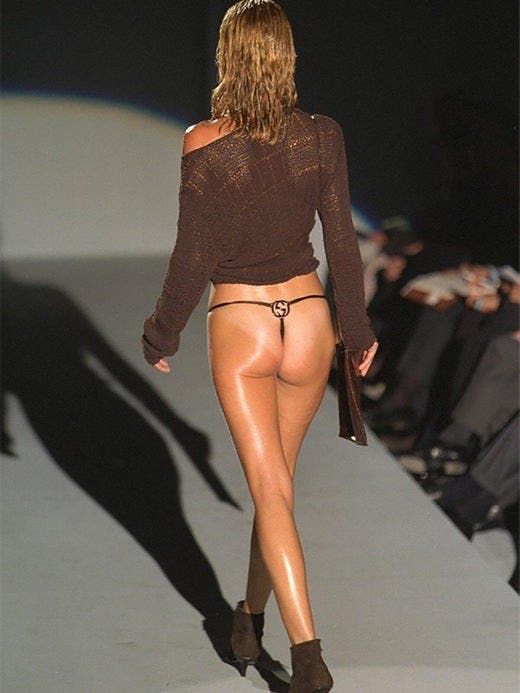 Gucci Spring/Summer 1997.

A self-professed control freak with an unrivaled aesthetic vision, Ford required full creative autonomy to come into his own, first in fashion and later in film. While this arrangement worked at Gucci, it proved less viable at Yves Saint Laurent, where he served as creative director from 1999 to 2004. There, Saint Laurent himself would haunt Ford both literally and figuratively, the two men amiable at first and then downright antagonistic as Ford's tenure ultimately drew to an abrupt close. While he raised the maison's profile, guaranteeing greater profitability and relevance in the new century, Ford also recognized his limitations therein. Knowing that he couldn't retain full artistic freedom once French conglomerate PPR (now Kering) took a controlling stake in YSL owner Gucci Group, Ford cut ties for good.

With downtime a foreign concept, Ford quickly got back to work. In 2005, he launched a cosmetics and fragrance line with Estée Lauder, and an eponymous luxury menswear and accessories label in 2006. That year Ford also bought the rights to Christopher Isherwood's 1964 novel, A Single Man. Unable to procure money from Hollywood but flush with enough cash from Gucci stock options to finance production himself, Ford was in a curious position: an already-famous, first-time filmmaker largely lacking industry faith. Of course, A Single Man would go on to earn critical acclaim, including an Oscar nomination and BAFTA win for Colin Firth, who starred in the titular role of George Falconer, a gay professor in early 1960s Los Angeles mourning the loss of his recently deceased partner.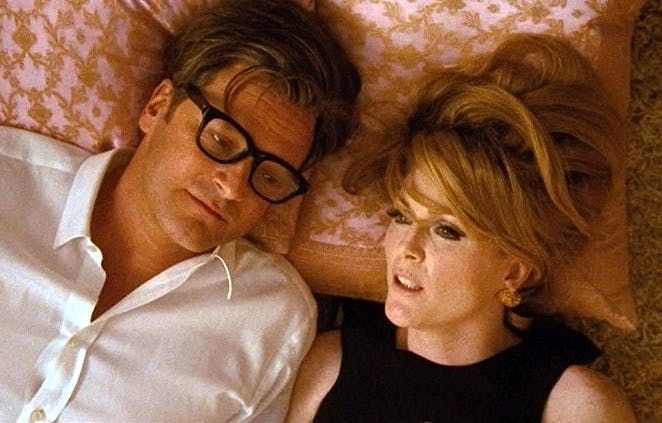 Colin Firth and Julianne Moore in "A Single Man."

Dreamy, melancholy, and visually sumptuous, the film was also deeply personal to the designer-turned-director. While the camera lingers on the elegant, assiduously styled actors (Firth, Julianne Moore, Matthew Goode) the movie devotes equal time to its director's other passions, namely LA architecture and interiors. In one scene, we glimpse the contents of Falconer's medicine cabinet, laid out in a grid. In an interview, Ford credibly explained that the styling was all his, and that the look simply mirrored his own. In another instance, as George prepares to kill himself, he lays out a suit for the funeral on his bed and crawls into a sleeping bag, echoing the real-life actions taken by one of Ford's relatives.

While viewers may not regard Falconer as an obvious proxy for the director, Ford has been more explicit about the role of Susan, played by Amy Adams in Nocturnal Animals, which is based on the 1993 novel Tony and Susan. A gallerist living a rarefied albeit empty life propelled by artifice, Susan suffers from the hollow glut of materialism around her—a feeling Ford has said he readily identified with.

Finding a kind of perverse refuge in the wrenching, violent manuscript her ex-husband Tony (Jake Gyllenhaal) has just sent her, Susan realizes she underestimated his talent and reconsiders their fraught relationship. The film cuts between scenes of desolate rural Texas, where Tony's novel takes place, and the vacuous LA art-and-party circuit Susan inhabits. Like A Single Man's George, Susan is a still-beautiful shell of her former self.

Ford, for what it's worth, is no longer the man he used to be either. Critics and viewers generally praised Nocturnal Animals, meaning there's little fear of him lacking funds for future endeavors. And, as was true of the past, audiences will crave them. A natural showman with acutely honed marketing instincts, Ford is more likely to reveal his true passions on the big screen as opposed to the runway. This past February, he showed his Fall/Winter 2020 collection just ahead of the Oscars in LA with a front row of bold-faced names. The move was savvy and calibrated-in keeping with the fact that while Ford's role as a businessman hasn't waned, he has evolved as an artist and designer.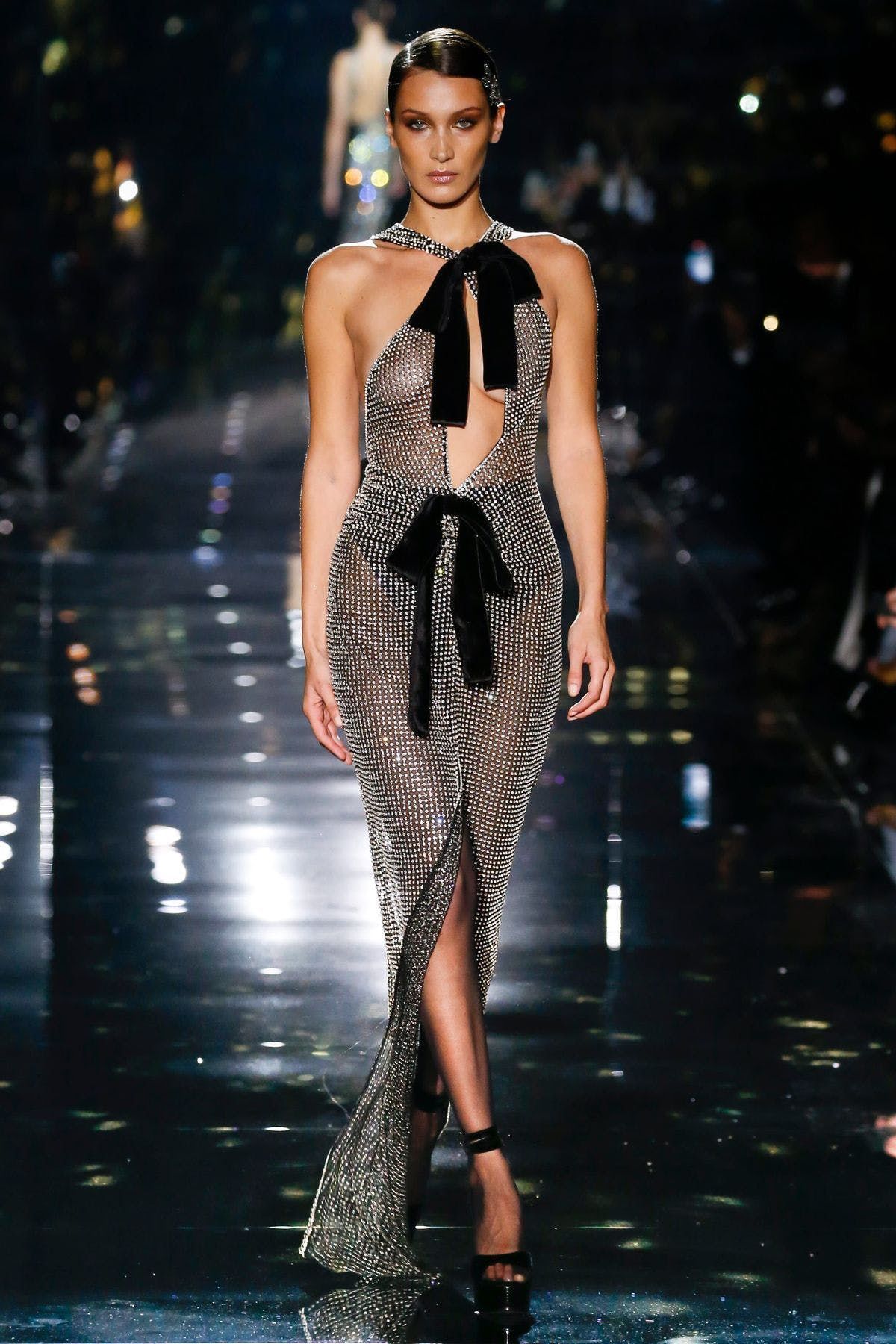 Bella Hadid on the Tom Ford Fall/Winter 2020 runway.

"I had a run of 10 years from 1994 to 2004 where I was one of the driving influences in fashion," Ford once said. "But I've moved into a different phase where I have a different kind of influence. I am very innovative now, I think, in the way I approach the business. Perhaps that's more innovative than the kinds of clothes I make."