In a celebration of romanticism and imagination, Hunter Schafer leads Prada's latest campaign for its Galleria bag. The video, shot by actor and director Xavier Dolan, features the Euphoria actress oscillating between sound stages and a bedroom film set. The backdrop paired with the model's enigmatic smile calls back to the days of Old Hollywood-an era of joined enthusiasm for film and fashion, individually, as well as a well-suited relationship between the two.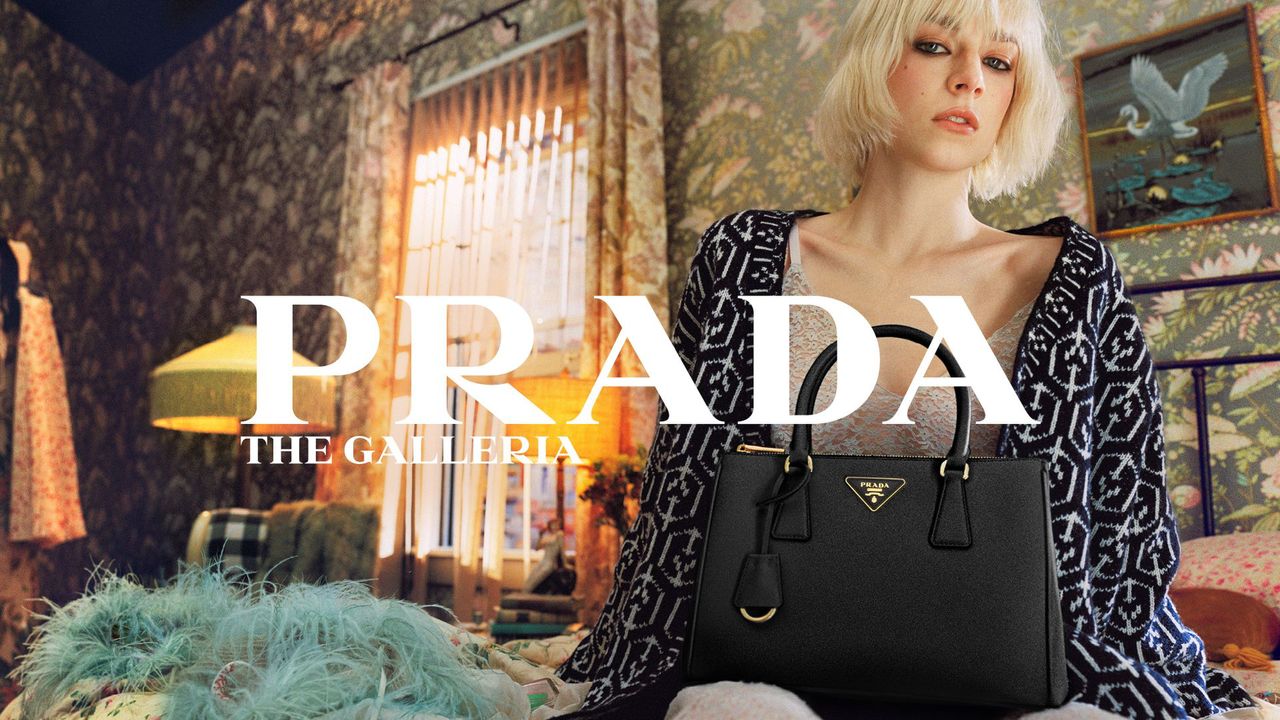 In the moving image campaign, Schafer seems to glide through the decades of fashion, donning numerous looks that would fit in the '60s, '70s, and '80s. The vintage feel is a hallmark of Miuccia Prada's design style audiences have seen in the brand's countless runway shows. However, each ensemble centers around the Galleria, a chic accessory that operates outside the traditional trend barriers and allows a timeless elegance to shine through. As the model showcases her fun and flirty attitude, she's never without her Galleria.

The campaign honors the art of both cinema and fashion, tethering the two in a minute-long video that dissects the world of fantasy and aspiration cultivated by each. Continue on to see the full campaign film.