And now Michelle Obama has hit back at the critics who reacted with anger after she chose to wear a British design to a White House formal dinner.
In an interview with Good Morning America, the First Lady insisted she will continue to dress in the clothes that make her comfortable - regardless of the label.
She said: 'Look, women, wear what you love.
'That's all I can say. That's my motto. I wear what I like because...I gotta be in the dress, so...'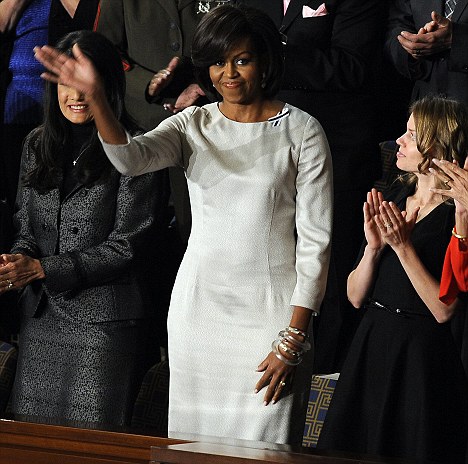 Michelle dazzled at the dinner in a flame red gown gown by British designer Alexander McQueen but the gesture fell on stony ground in the U.S.
The decision, which some argued was taken because of the symbolism of the colour red in China, highlights the scrutiny devoted to the outfits the First Lady wears for state occasions.