It's going to be a minute before you'll be able to get back into the salon to maintain those shorter lengths, so if you were inspired to really go for gold with a short haircut (get it!), chances are your hair is going to reach shoulder length before you're able to pay a visit to your favorite stylist again. Gulp.

Medium-length hair has gotten some bad PR over the years as an awkward, cumbersome length. For some reason, long hair and short hair are deemed acceptable, while mid-length hair is written off as unwieldy when it's actually so versatile and endlessly cool. My theory is that this narrative took hold pre-internet, when finding hair inspiration was a lot harder than surfing Instagram to find mood board inspiration.

Sourcing hair inspo these days is as easy as going down an internet k-hole (or two or three), and lucky for you, that's one of my favorite pastimes! Whether your hair is thick, thin, coily, or straight, I've gathered the perfect collection of styles to get you excited about your mid-length tresses. Ahead, check out 35 shoulder-length hairstyles to inspire you to experiment with your length.


Chloë Grace Moretz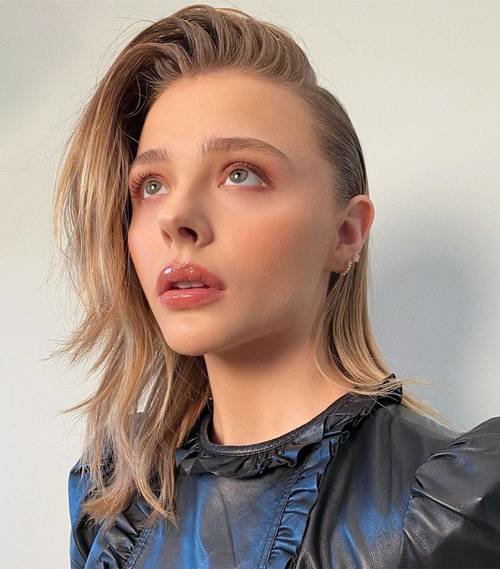 This deep side part is so easy, but smoothing the other side down behind your ear is a simple way to add a bit of polish.


Yara Shahidi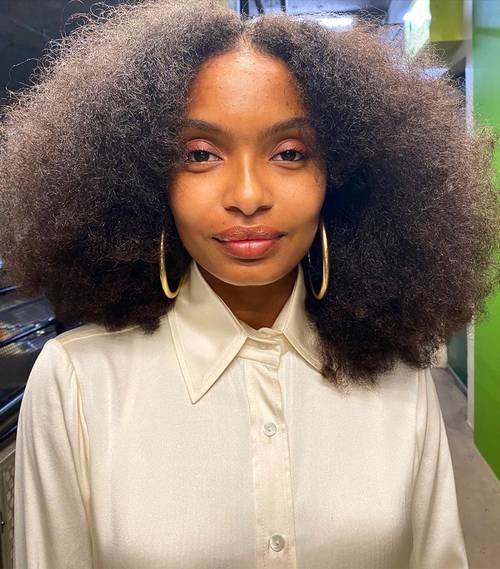 Curly girls know that shrinkage can make your locks appear a lot shorter than they actually are. This voluminous blowout is the perfect style to put your length on display.


Kristin Cavallari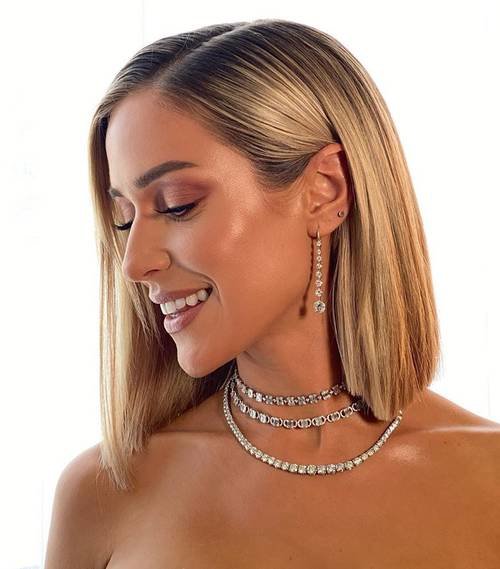 We stan an asymmetrical cut. It's a bob on one side and a lob on the other.


Ashley Graham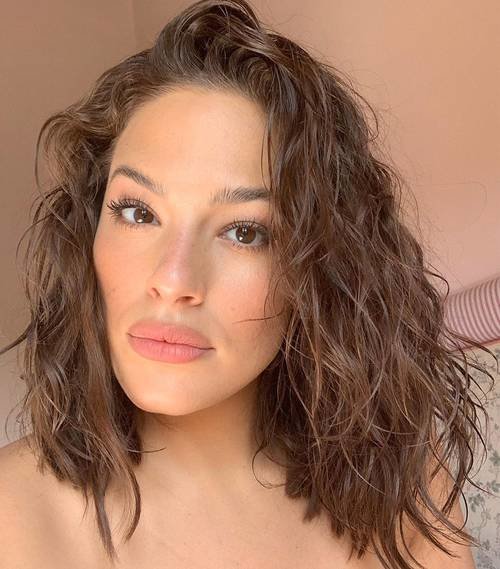 Air-dried waves are always a winning look.


Chrissy Rutherford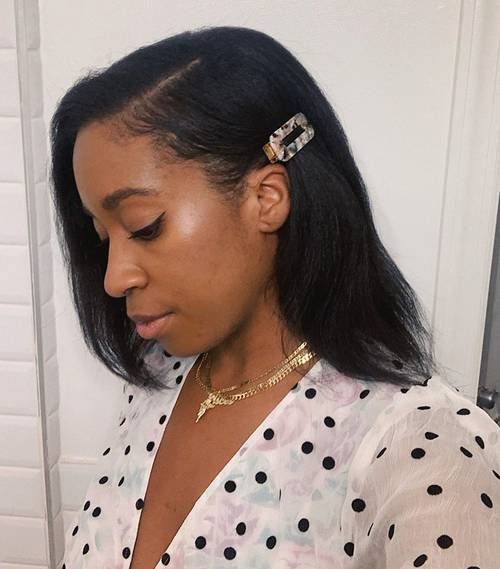 Hair clips are both stylish and functional for shoulder-grazing lengths.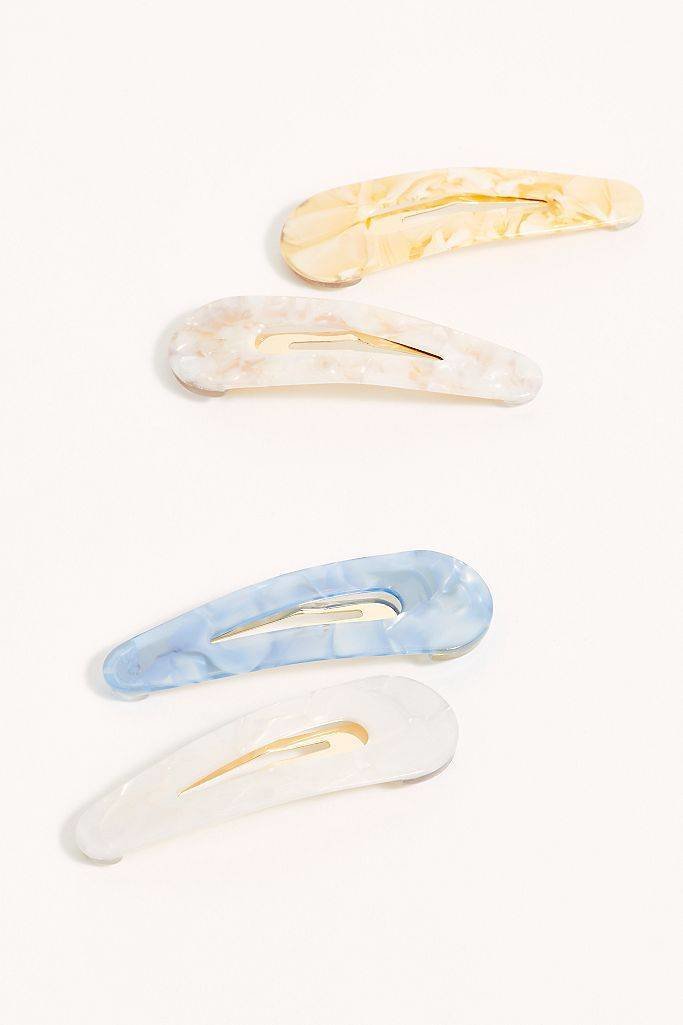 These dreamy hair clips are a must-have.


Kristin Cavallari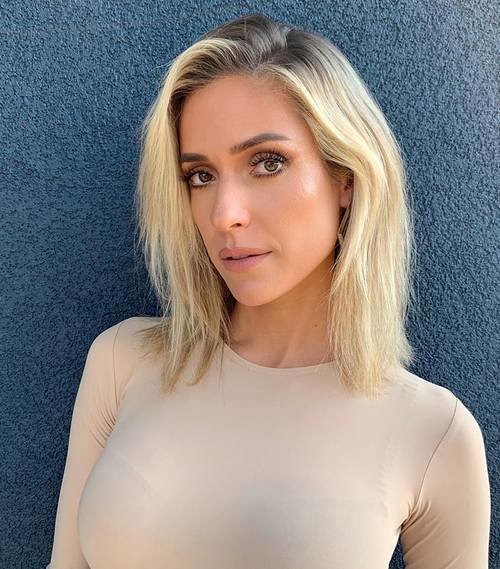 This minimalist look is to die for.


Sophie Turner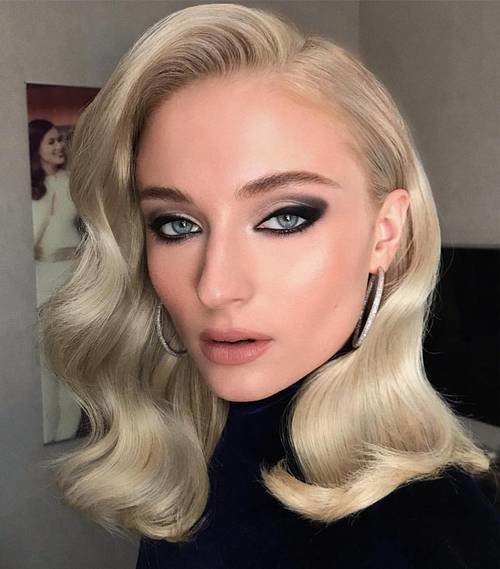 These old-school waves bring the drama in the best way.


Kerry Washington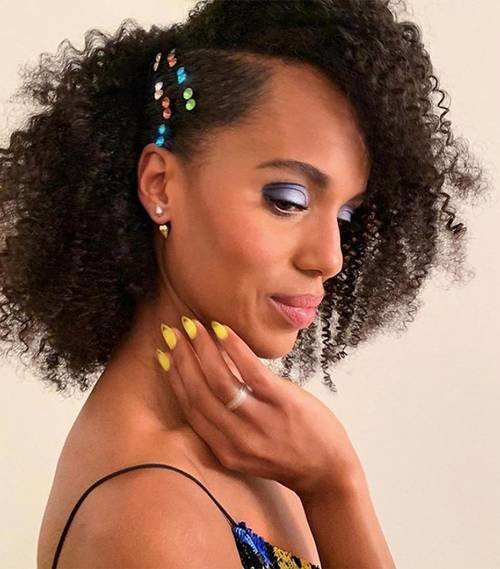 Coily textures can get in on the shoulder-length fun, too. This twist-out is so cute.


Mindy Kaling


Polished, curled tendrils are an easy way to amp up a low ponytail.


Mia Goth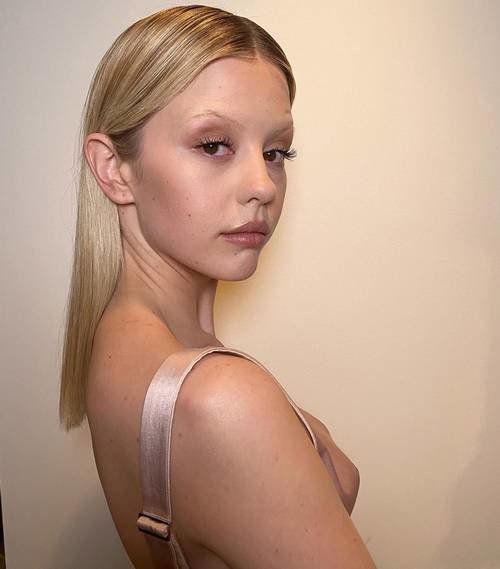 A sleek middle part is always a good idea.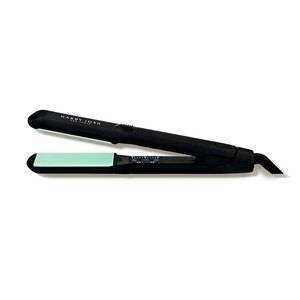 Get your strands bone-straight without the damage with this hairstylist-approved ceramic straightener.


Thandie Newton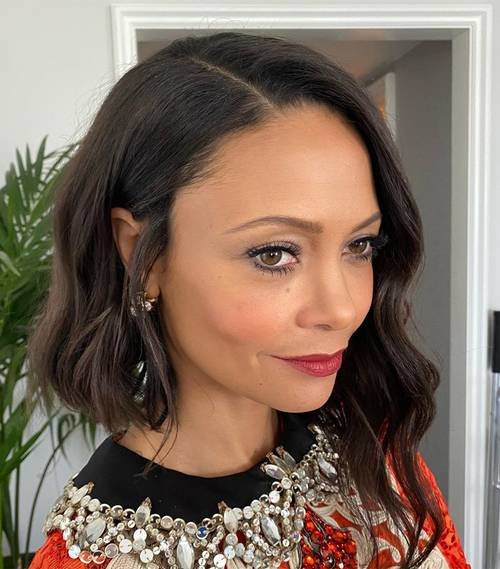 There's honestly nothing more satisfying than a precise part.


Odette Annable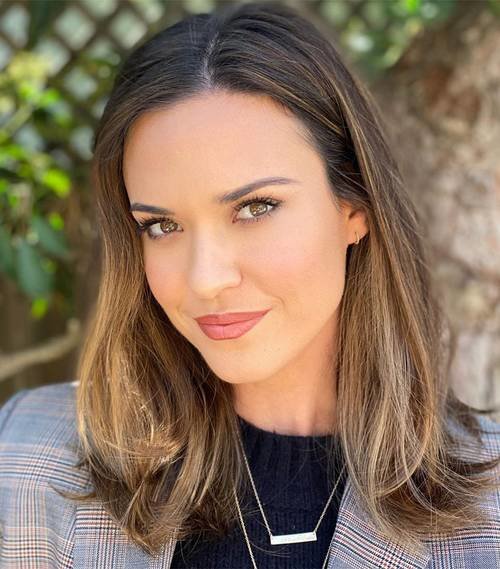 This easy style shows just how effortless medium-length hair can be.


Joan Smalls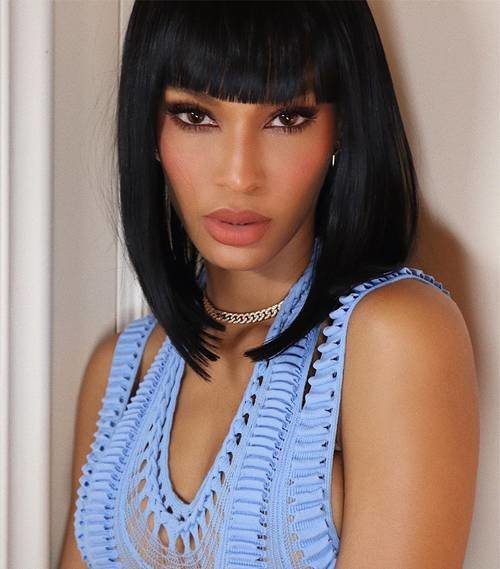 If you're toying with the idea of cutting your hair down to shoulder-length, a wig is a fun option to test the look without committing to a haircut. Plus, you can try out other elements, like bangs, at the same time.


Kim Kardashian West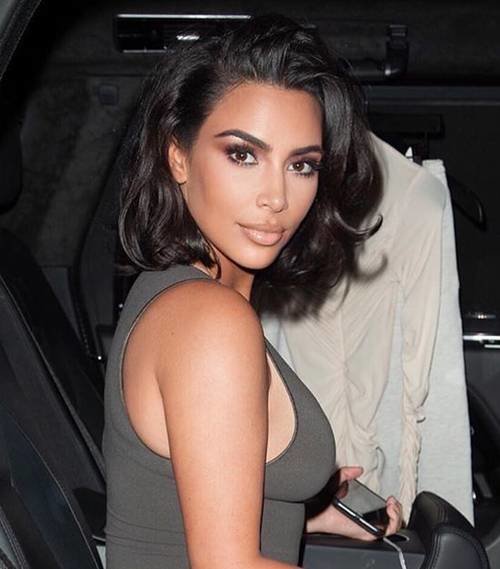 These voluminous, retro curls are making a case for purchasing a set of hot rollers.




These hot rollers will help you pump up the volume.


Diane Keaton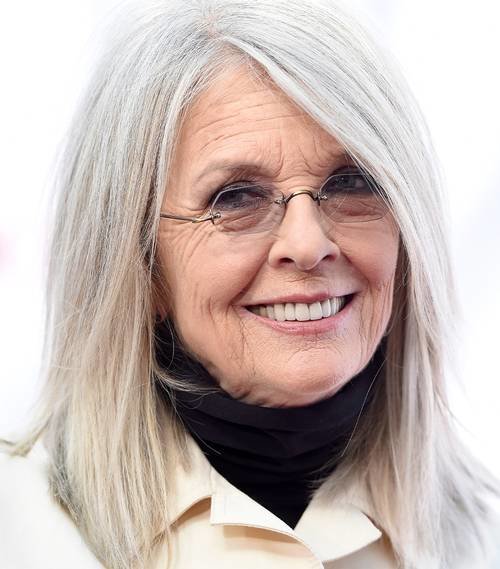 Long layers are another medium-length hair hack to add some dimension.


Lucy Hale


This bob is right on the cusp of a lob, and the slight bend throughout the hair makes it look lived-in and effortless.


Angela Bassett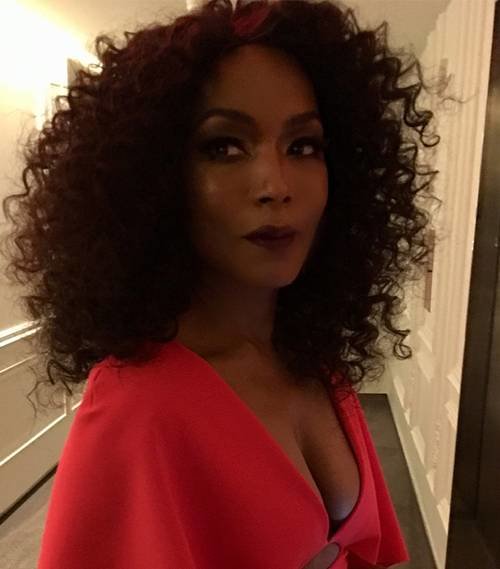 When in doubt, embrace volume and buxom curls.


Kerry Washington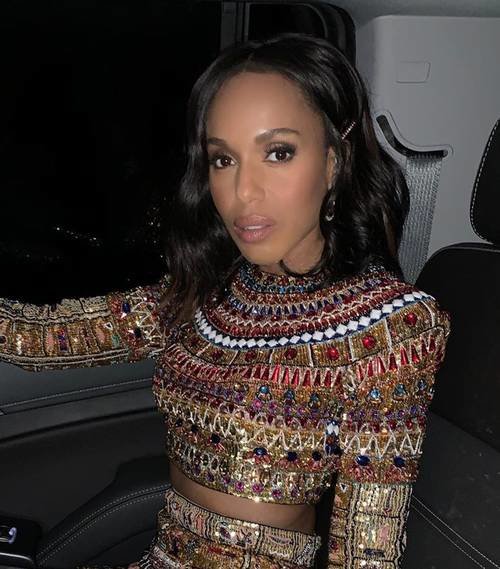 These shiny, beach waves are perfect at this length.


Jessica Alba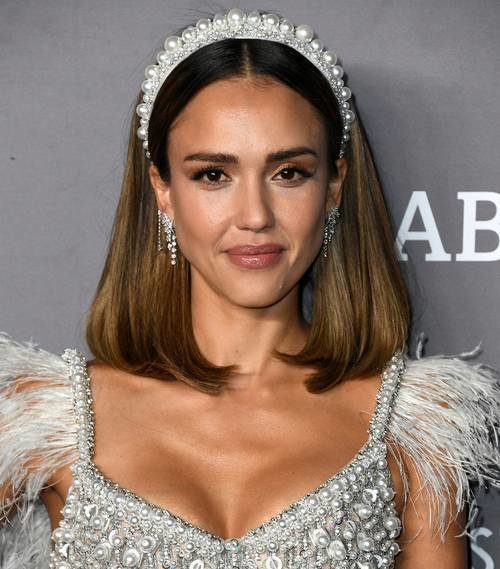 Add a headband to bring an extra element to laid-back styles.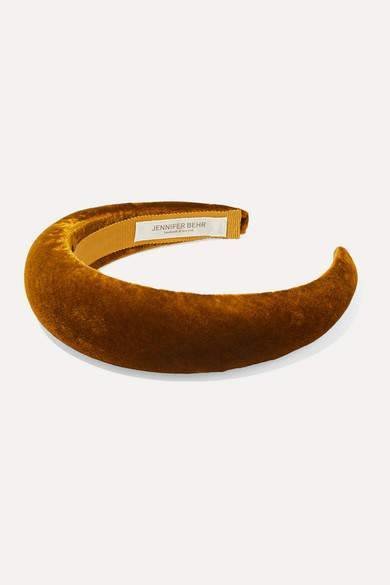 This headband is the perfect finishing touch to any style.


Kim Kardashian West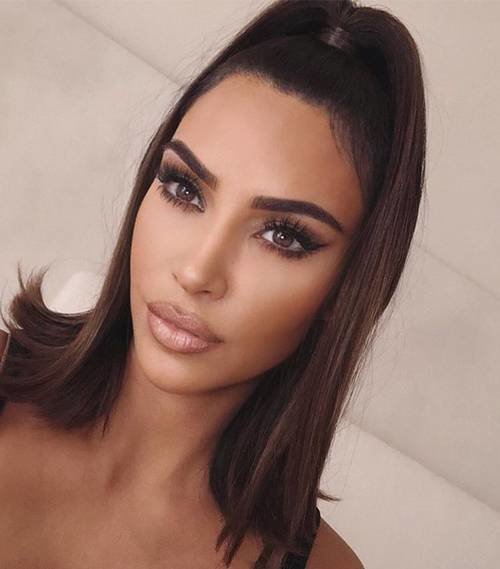 This snatched half-up, half-down style looks so chic on medium hair length.


Selena Gomez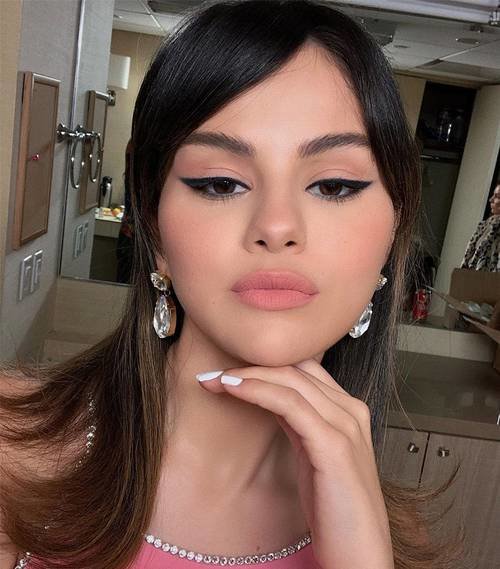 Here's another spin, with solid curtain bangs and flipped ends. In all honesty, we're trying this.


Lizzo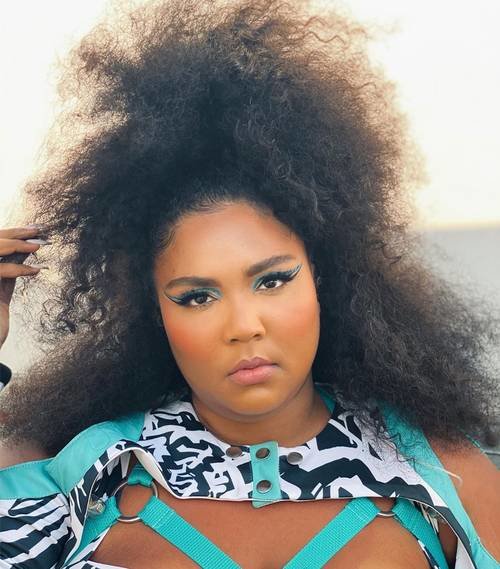 Natural girls, the half-up, half-down look is right for you, too. Just look at how Lizzo styles her glorious mane.


Dua Lipa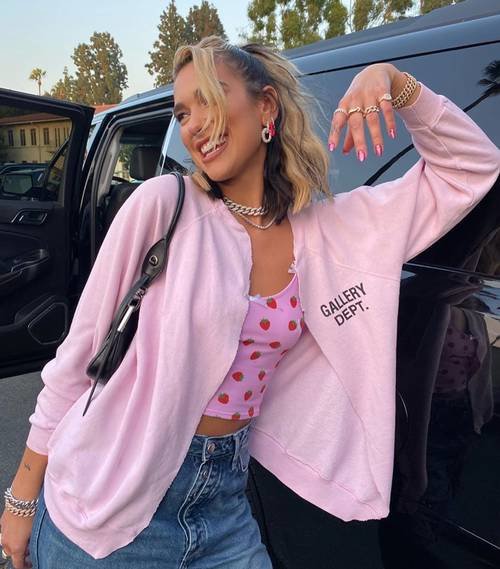 If your hair is on the thinner side and you'd like to infuse a bit of body, adding some texture, like these vintage waves, will make it look like you have twice as much hair.


Hailey Bieber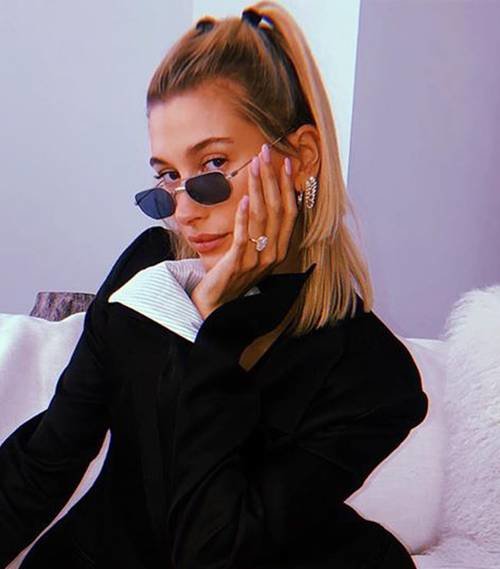 Mrs. Bieber and her Baby Spice micro-ponytails are a vibe.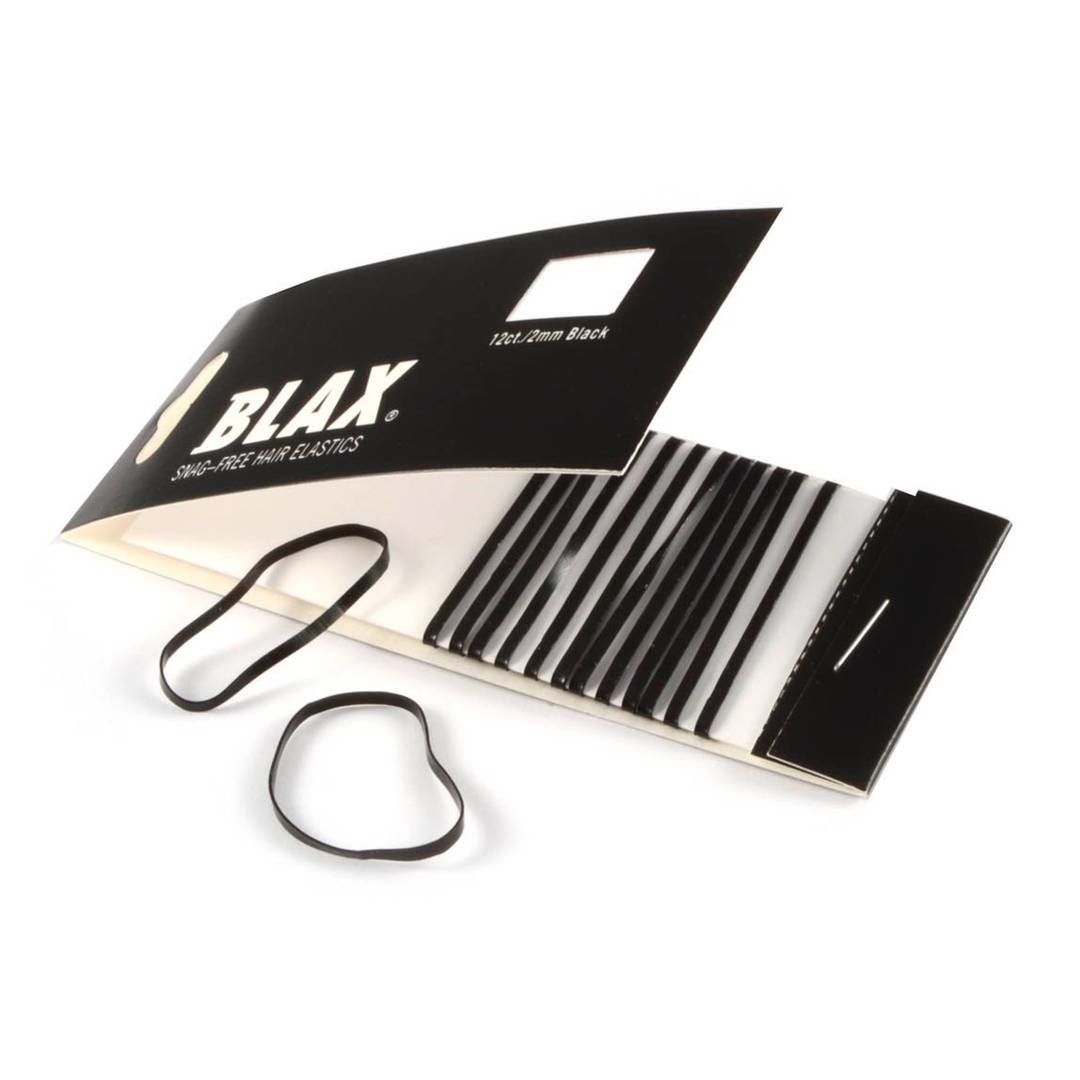 These tiny elastics are perfect for securing smaller amounts of hair without creating a tangled mess.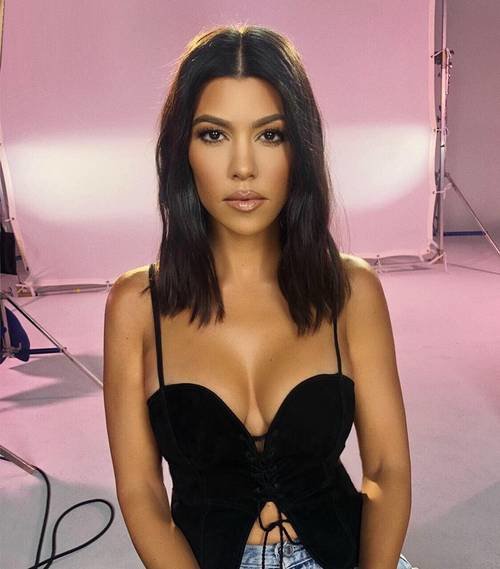 The soft bend in these middle-parted tresses is so pretty.


Jessica Chastain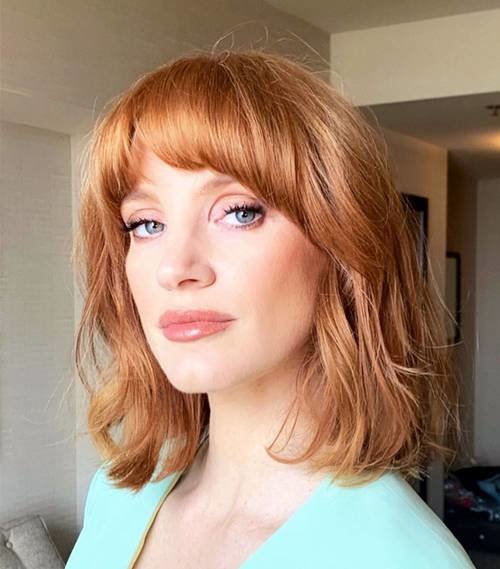 These barrel-curled bangs are giving us French-girl vibes.


Selena Gomez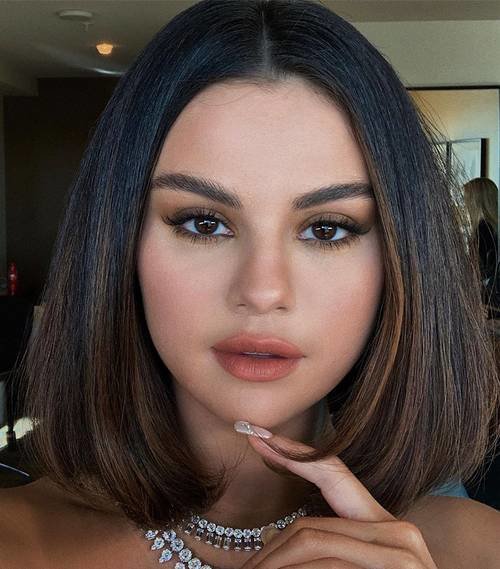 Selena Gomez just might be the queen of shoulder-length hairstyles. This sleek lob is perfectly bumped under for that elevated Lord Farquaad hair look that's been bubbling up among the fashion set.