Iman Abdulmajid-known as Iman-was born in Somalia to a middle-class family. The model later relocated to Nairobi, Kenya as a refugee in 1975 to attend university. While in Nairobi, she was discovered by prominent photographer Peter Beard and rapidly became one of the most sought-after faces in the fashion industry.

After she moved to New York thanks to Beard, Iman signed with Wilhelmina Models. Iman became a mainstay on the fashion catwalk, becoming an artistic muse for designers like Gianni Versace, Thierry Mugler, Yves Saint Laurent, and countless others. As one of the first Black women to dominate the fashion industry, she consistently raised the bar and paved the way for many models of color to come. In the early 1990s, the model created Iman Cosmetics, a shade-inclusive makeup line-one of the first of its kind-that is still in business today.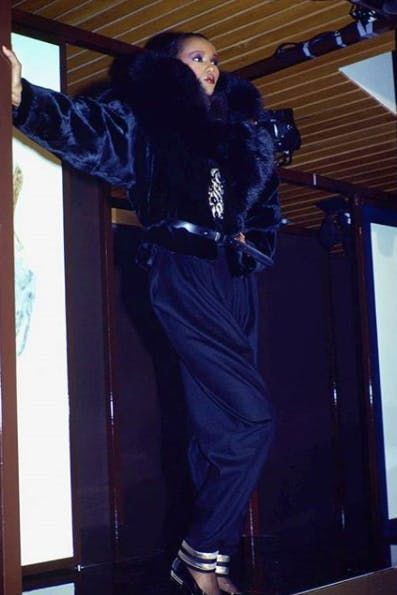 Versace Fall/Winter 1982.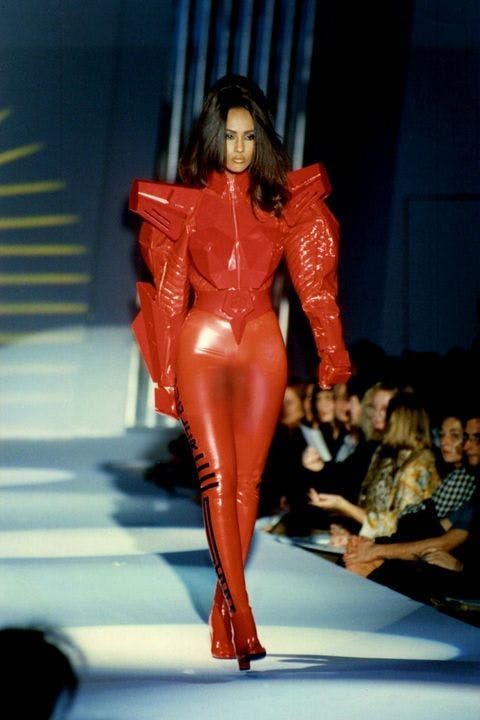 Thierry Mugler Spring/Summer 1991.

Another notable touchpoint of the model's formative years was her relationship with rock star David Bowie. The couple married in 1992 and became a major force at some of fashion's biggest events like the Met Gala and major philanthropic events. The pair remained together until the singer's passing in 2016.

Whether it be dominating the runway for bigshot brands or setting sartorial trends, Iman firmly cemented herself as a cultural icon through grace, poise, and purpose. To this day, the model remains a major force both in and outside the industry, working on her beauty line while also maintaining roles in several non-profit organizations. On Iman's 66th birthday, take a look at some of her most memorable style moments from the early years of her career.