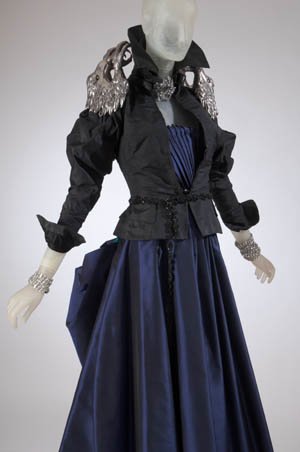 In Pictures: Daphne Guinness Exhibition at NY Fashion Institute of Technology
Style icon Daphne Guiness' exhibition, displaying 2,500 dresses and 500 pairs of shoes, opened its doors to fashion fans on September 16, 2011 at the Museum at the Fashion Institute of Technology in New York. The exhibition is divided into six sections:
'Dandyism', 'Armour', 'Chic', 'Evening Chic', 'Sparkle' and 'Exotic'. It took Guinness years to collect the wonderfully remarkable and outstanding pieces from high-end designers, including friend Alexander McQueen as well as Valentino, Chanel, Givenchy, Christian Lacroix, Dior, Tom Ford, Rick Owen, Azzedine Alaïa and John Galliano among others. The exhibition runs through January 7, 2012.