"I've learned so much from Kim; he is a mentor to me and one of my favorite designers. I enjoy watching everything he does."

Instead of jetting off to Europe, Morris enjoyed today's virtual Fall 2021 show from the comfort of his living room. Still, like any true fashion week lover, he's looking forward to the real-world experience. "I do miss sitting at the shows in Paris," says Morris. As much as he's eager to revisit 30 Avenue Montaigne and see the entire team once more, Morris was quick to point out that 2020's inclusive and online-focused collections do have their advantages. "I'm always going back and pausing my favorite looks and examining all the details," he says, noting the talents of his mentor. "Kim Jones pays attention to the details."

Here, the rising star guides Vogue through his getting ready and all the VR fun his Dior filled day.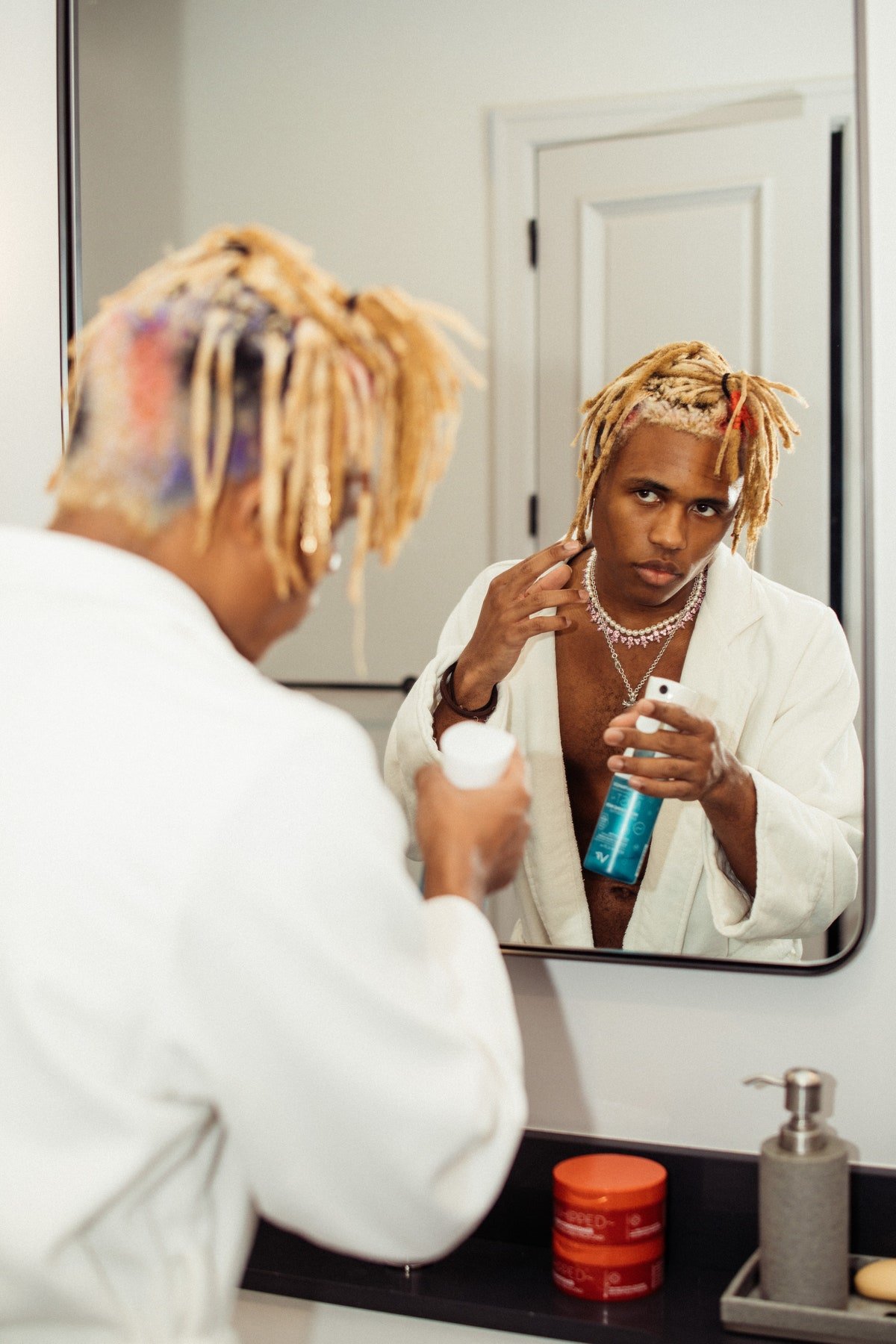 Early morning out of the shower, getting ready for the day...Dior show later in the evening!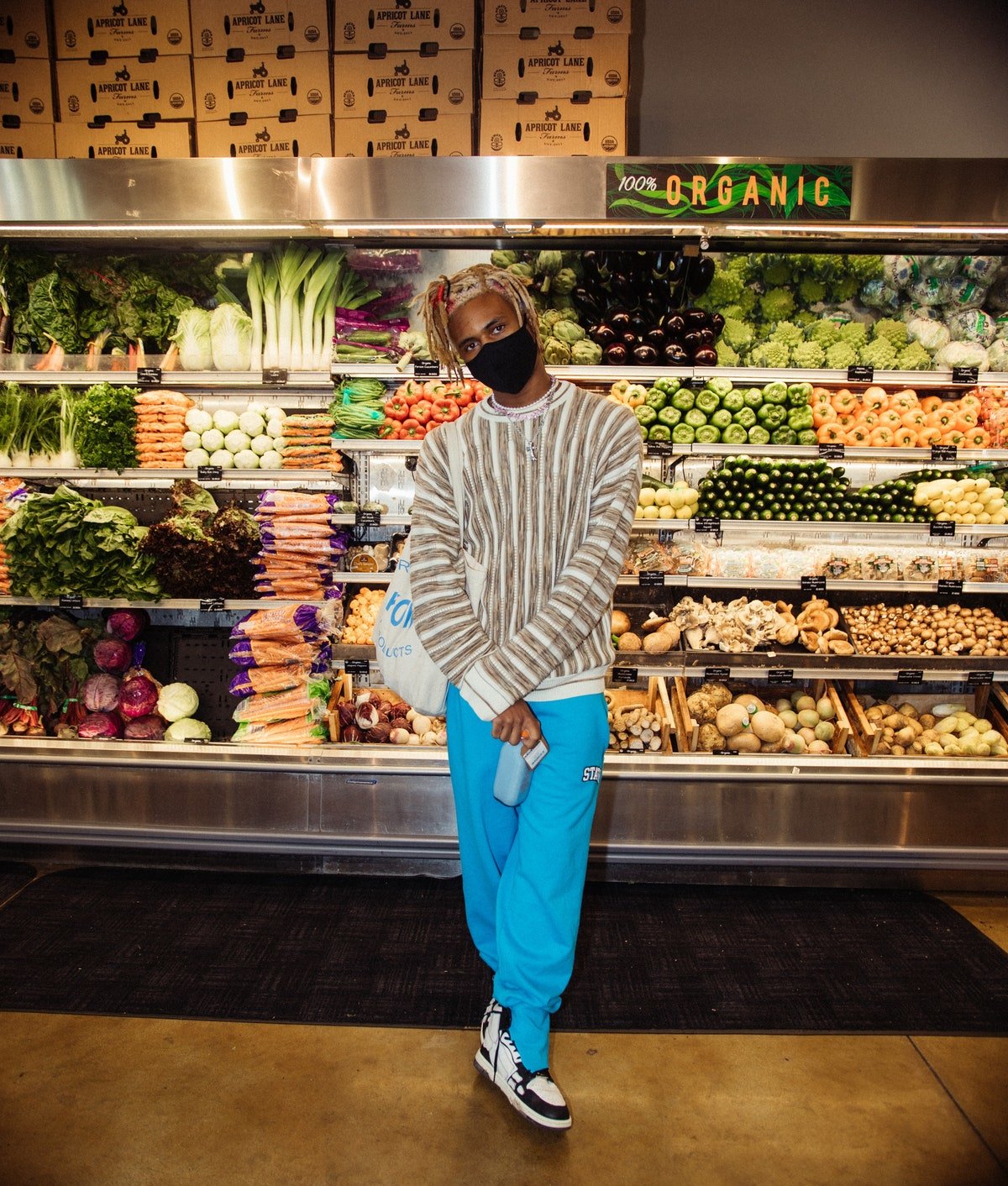 At my local market shopping for some breakfast.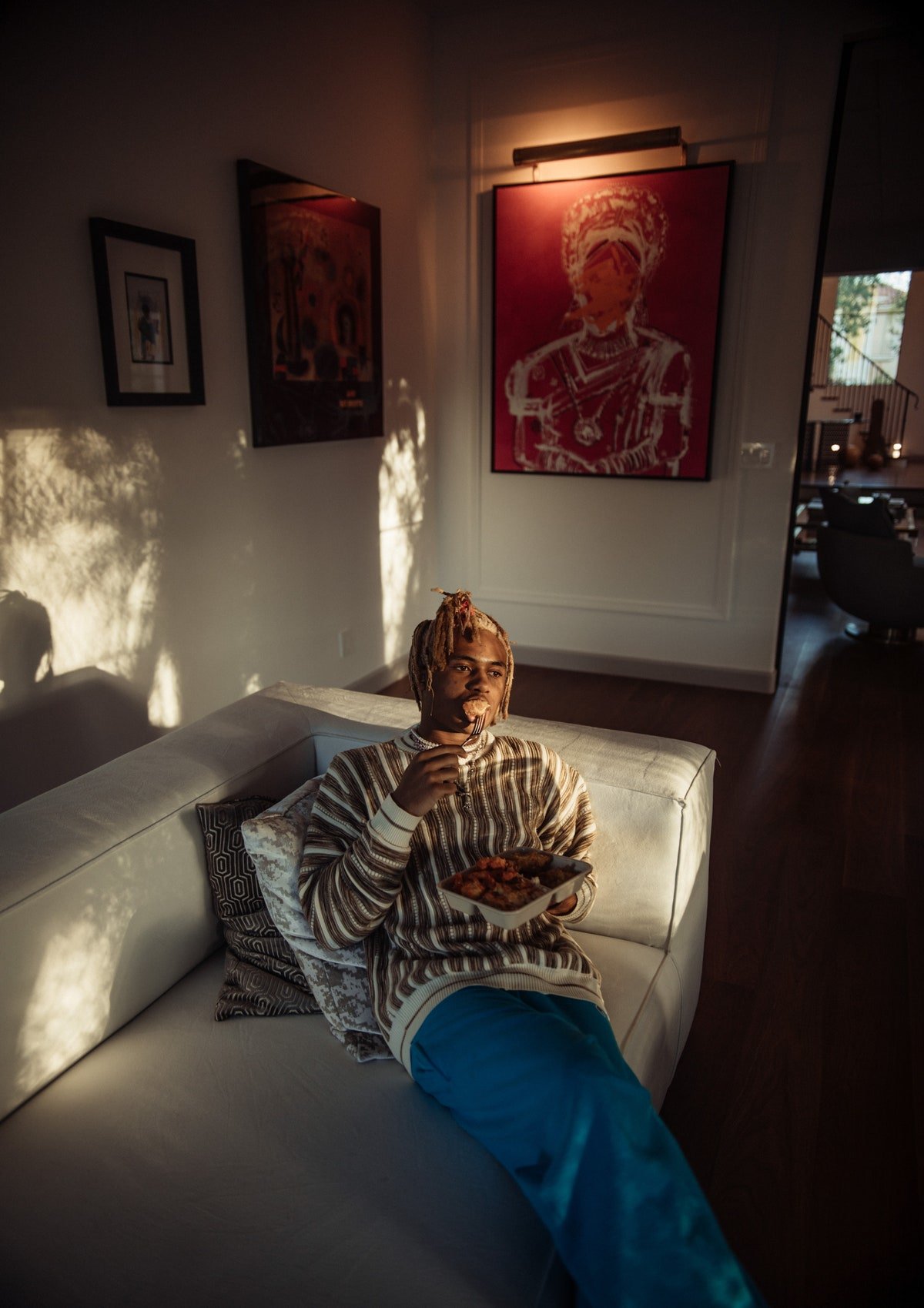 Back at home, eating the first meal of the day.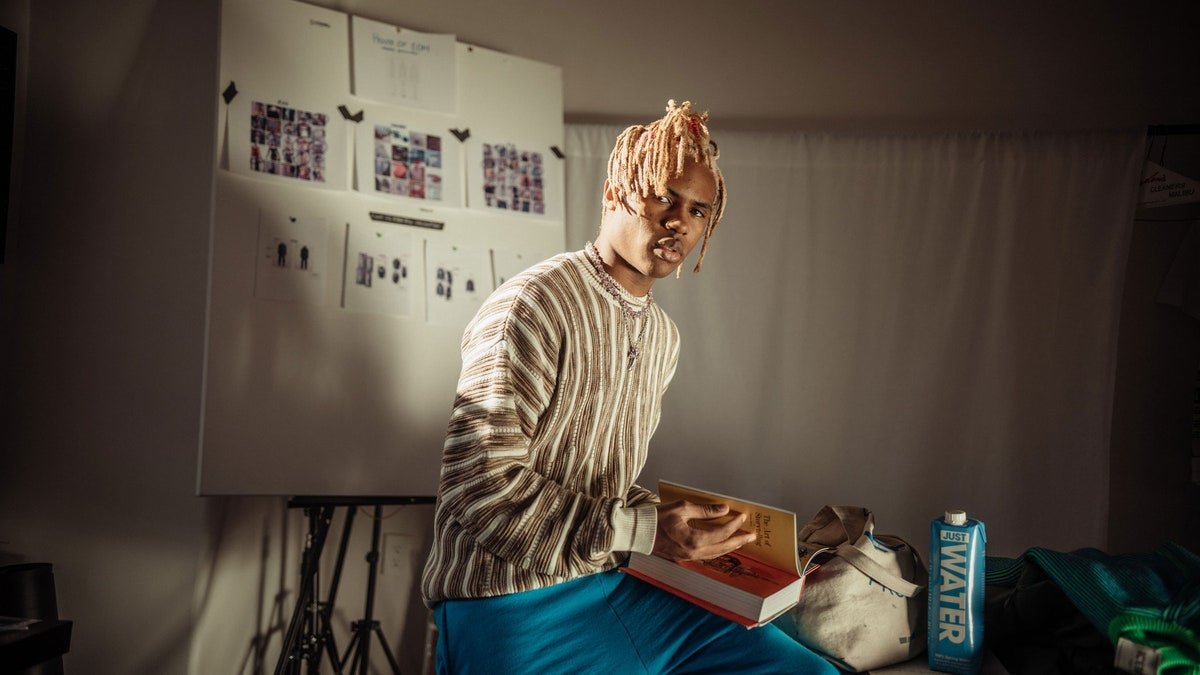 Off to work on some of my clothing projects. Coming soon!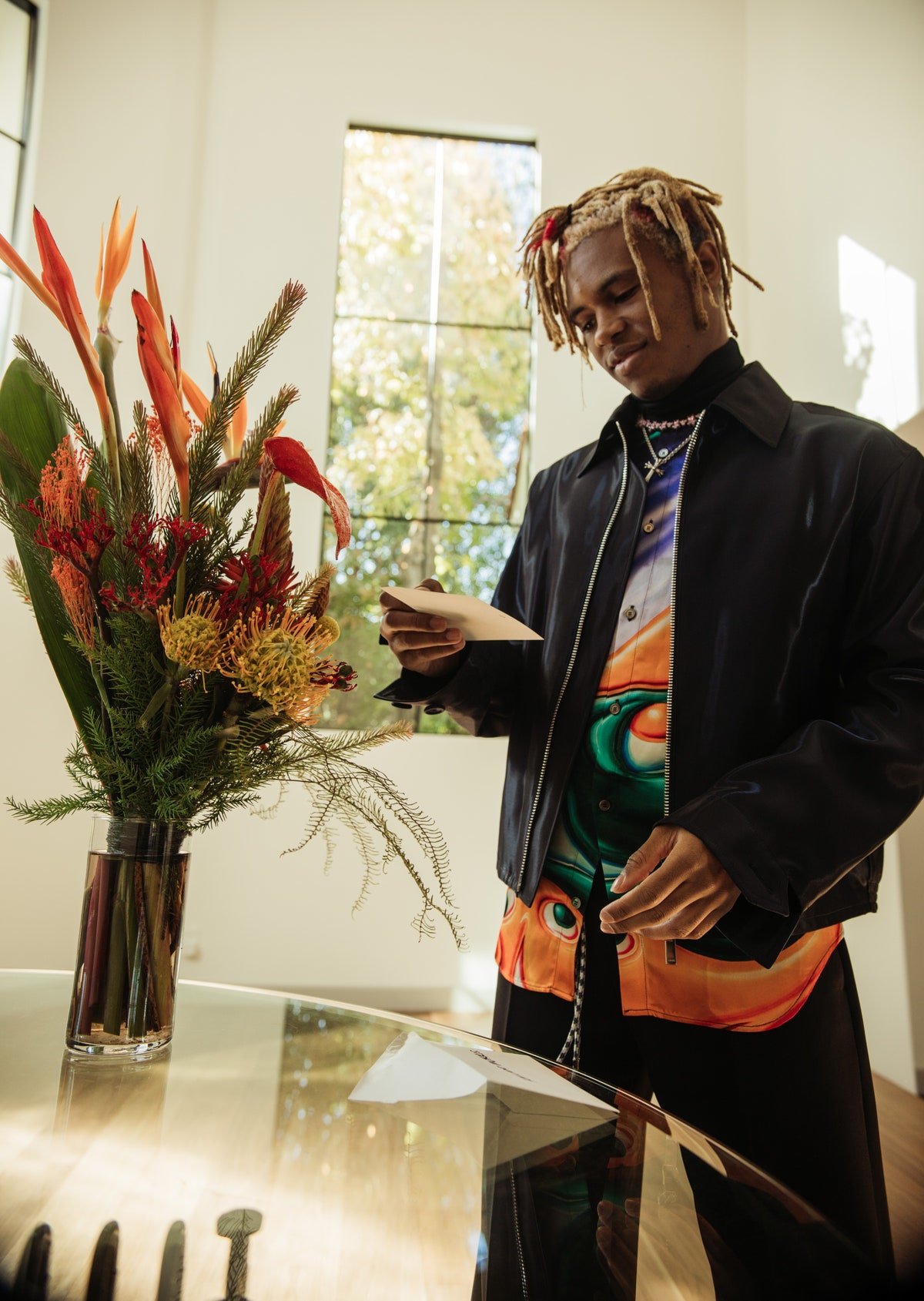 I got dressed in my Dior look, ready to watch the show, and then some flowers from the Dior team came [and the] colors literally matched my outfit.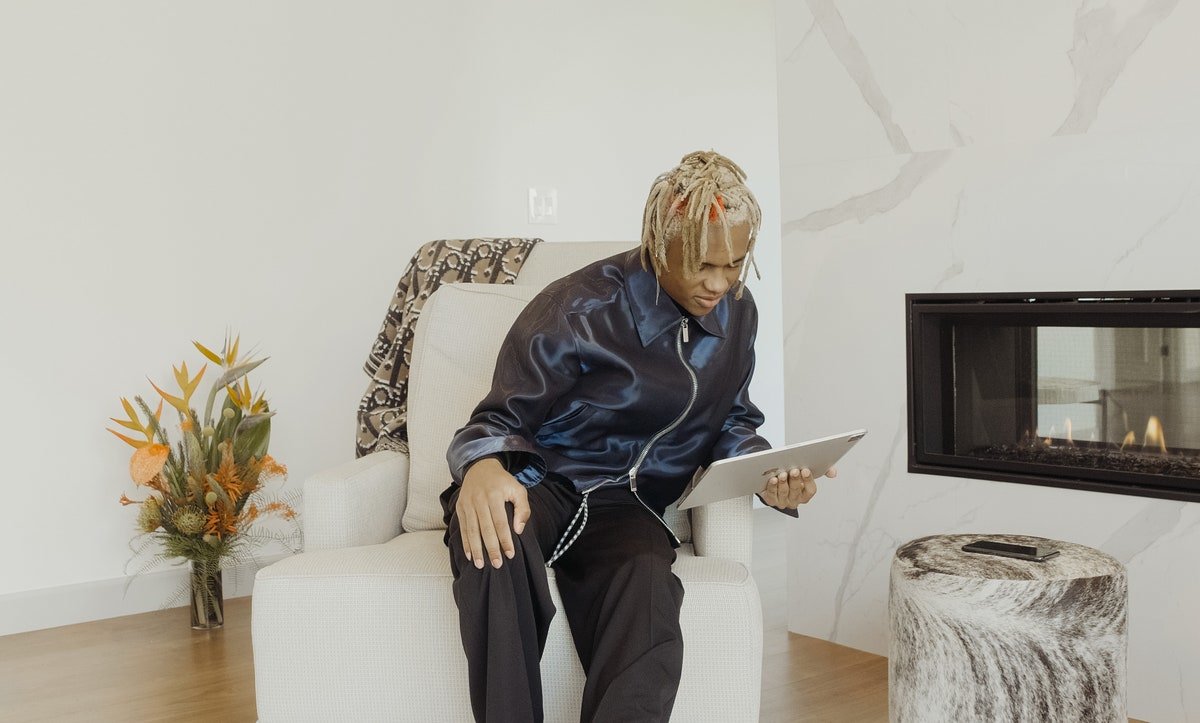 Sitting down watching the Dior FW21 Fashion Show.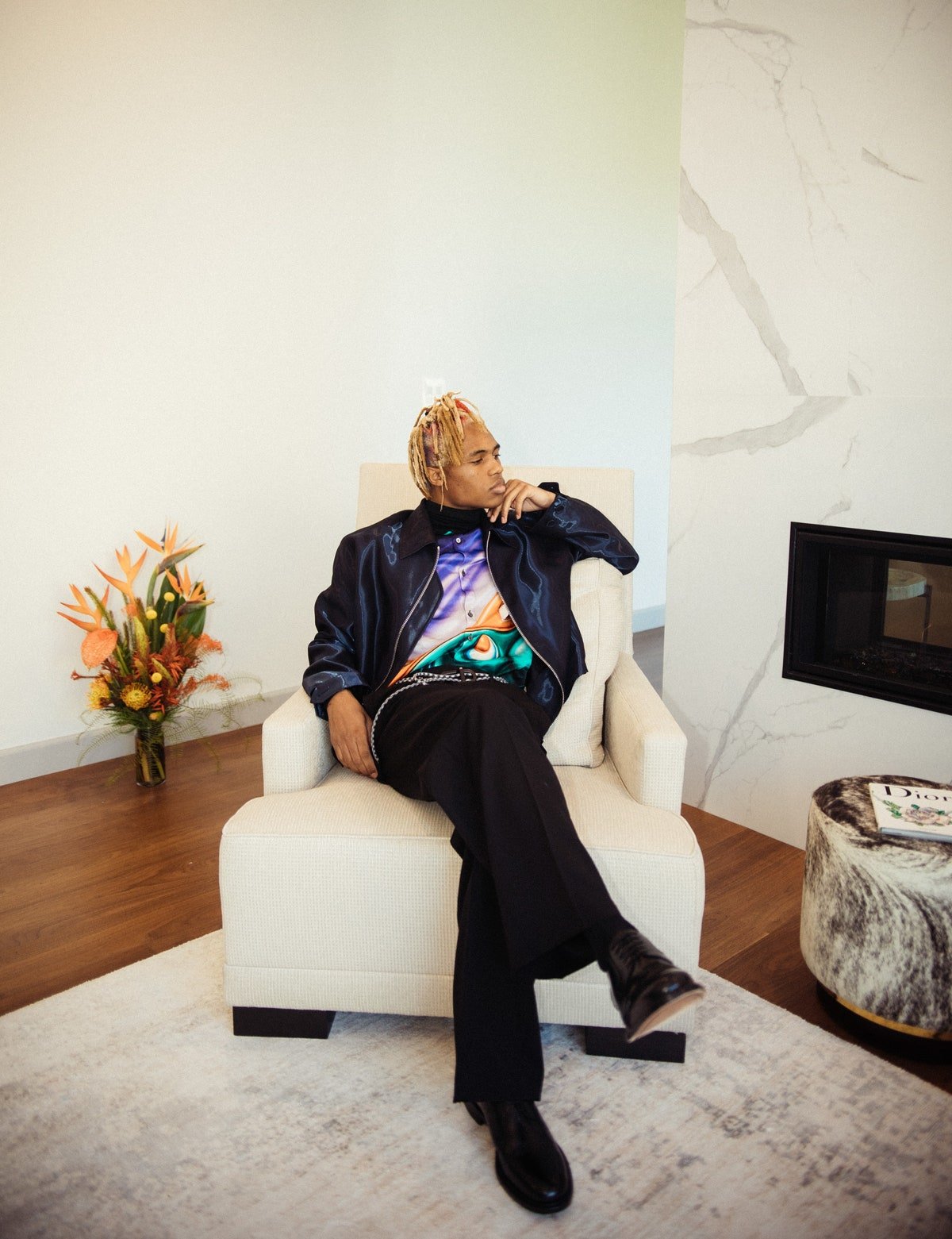 In my look around the house!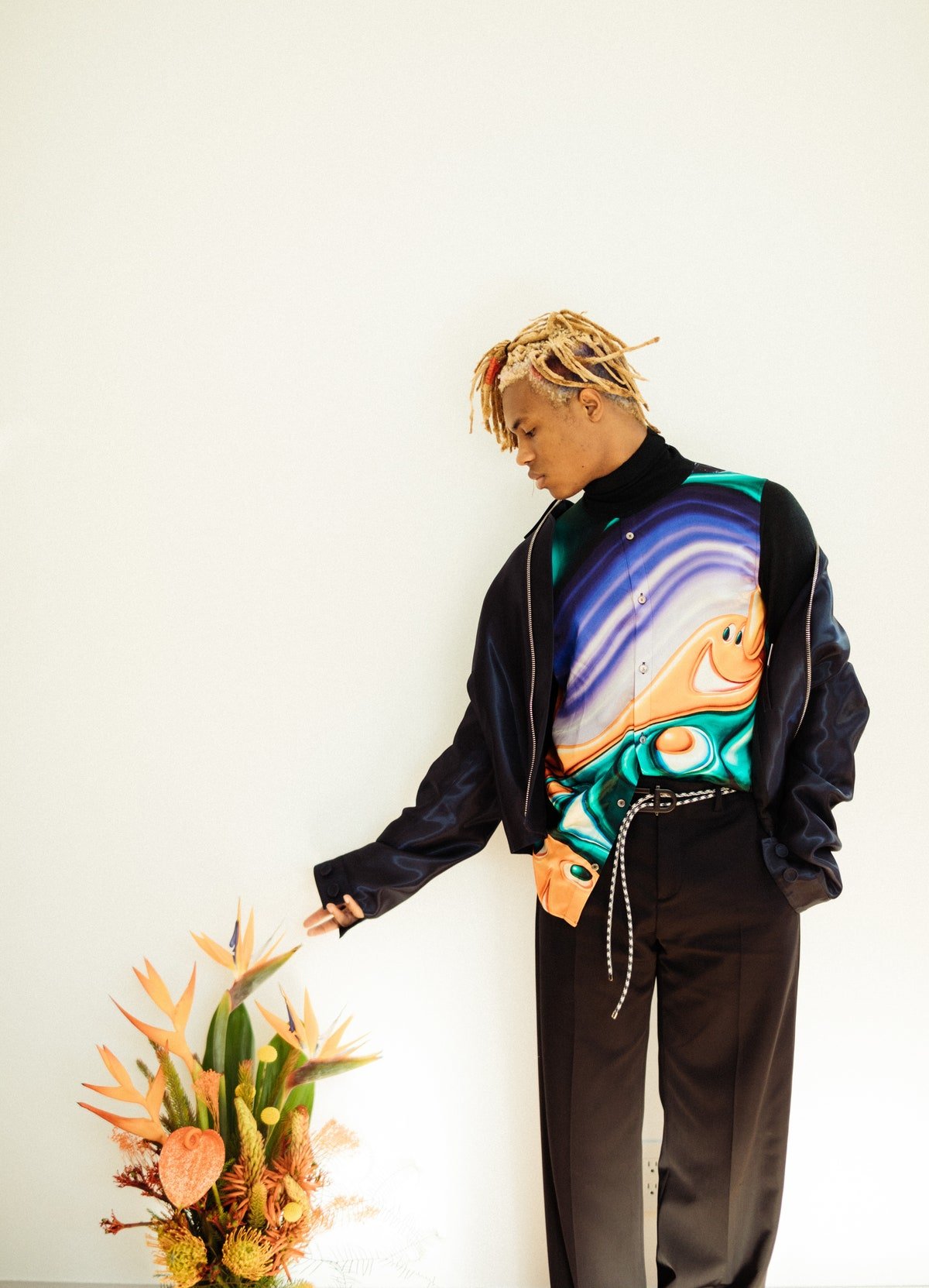 Next to my flowers from the Dior team.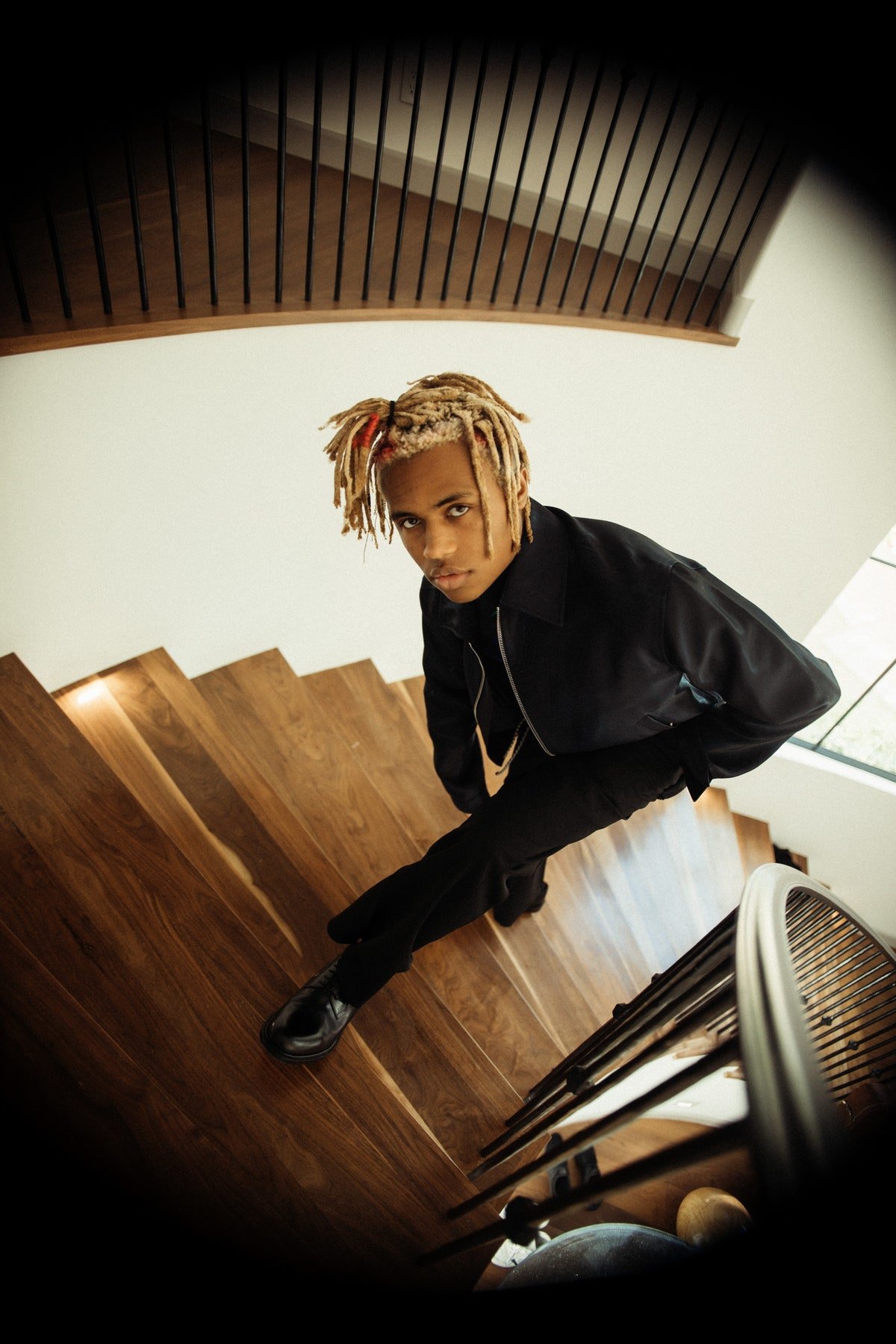 A picture on the staircase.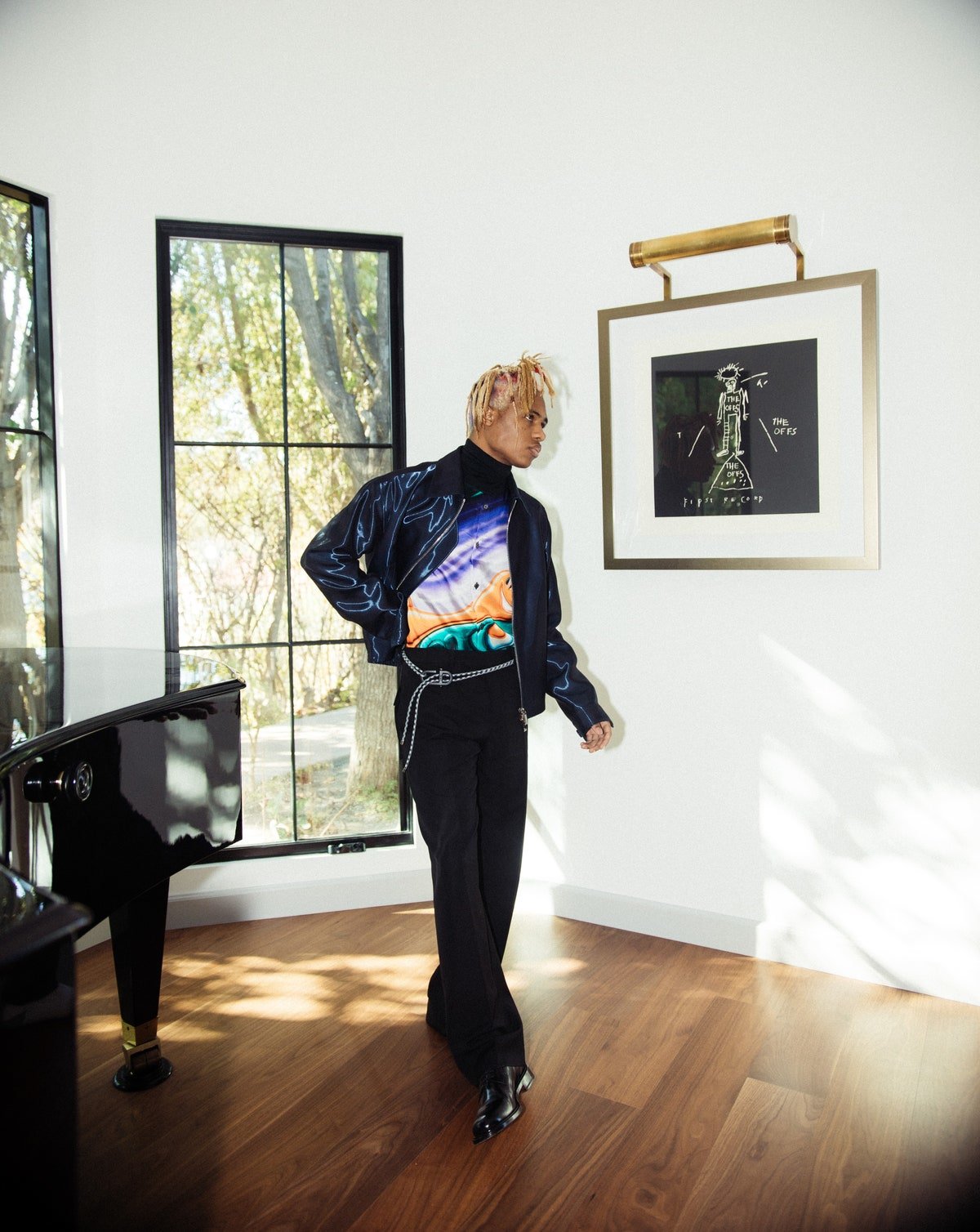 Next to the grand Bosendorfer piano and a Basquait original.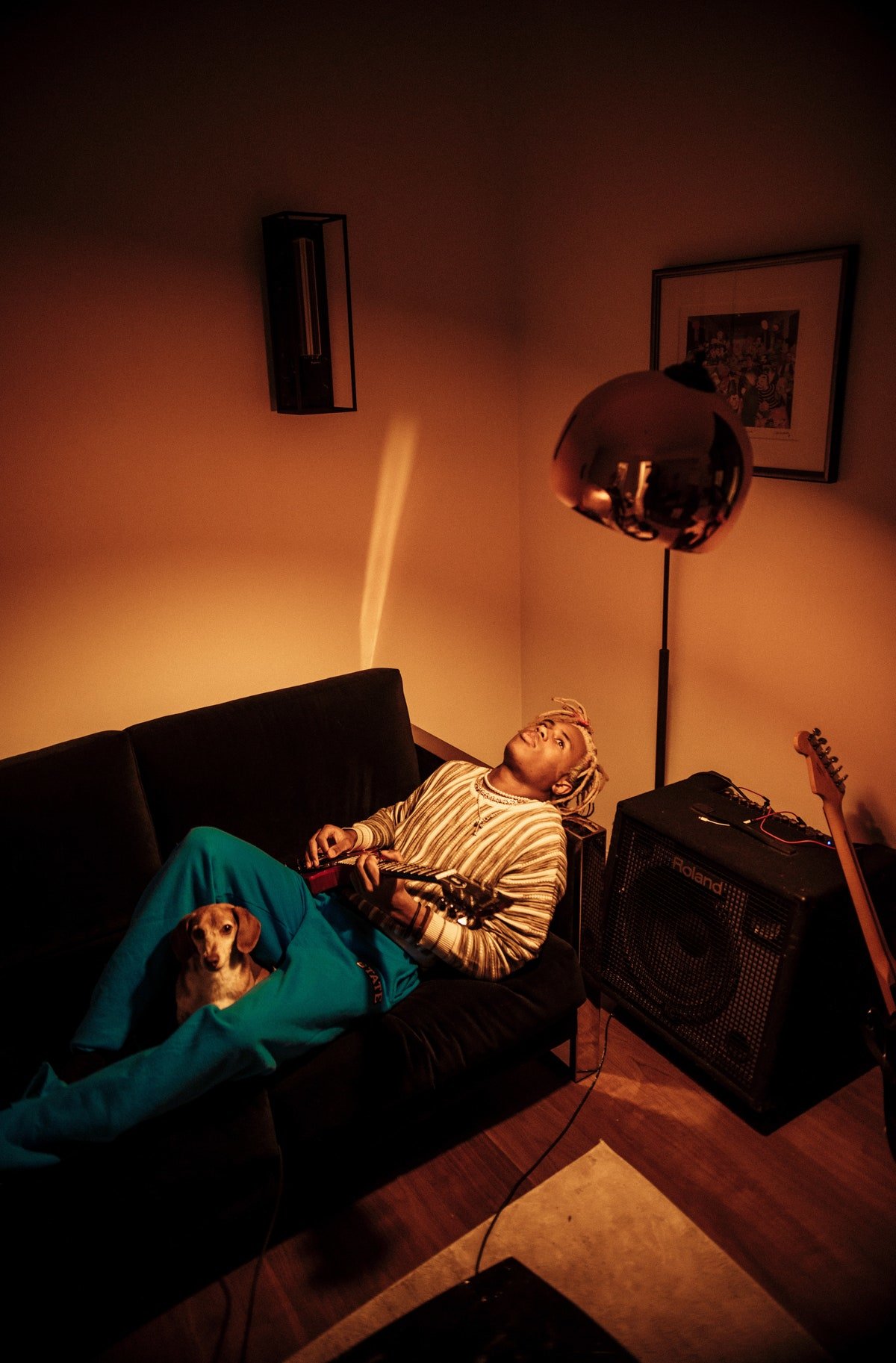 Lastly, closing out my day with some guitar next to my little pup Cairo.