With experience working under Christian Dior and a firm belief that women should feel empowered by the clothes they choose for themselves, French designer Yves Saint Laurent founded his own brand in 1961.

In 1966, despite the barriers and French social prejudice that women should not appear with long pants in public, Yves still launched a black suit design with plaid accents or combination. satin silk fabric, complete suit when worn with a stylized white collar shirt. These luxurious designs have since been known as "Le Smoking".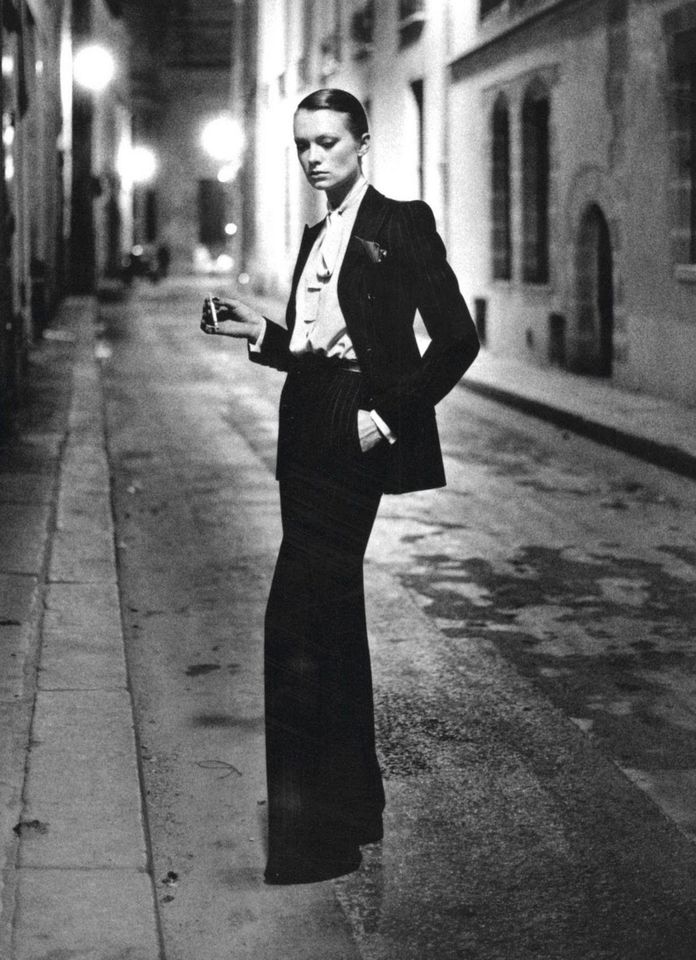 Outfit taken by fashion photographer Helmut Newton, Paris, 1975

The reaction of fashionistas to Yves Saint Laurent's design has been overwhelmingly positive. In fact, this is a very trendy and novel suit design with a neat cut and a "standard" shape. However, in the Western cultural context in 1966, "Le Smoking" was not popular with the regular masses who were familiar with the old, formal lifestyle.

It was strange that a high fashion designer, who was once attached to the king of feminine fashion and evening gowns Christian Dior, had launched a suit design as a new option for women's "eveningwear". Even at a few luxury restaurants at that time, women wearing suits were refused service by employees and managers.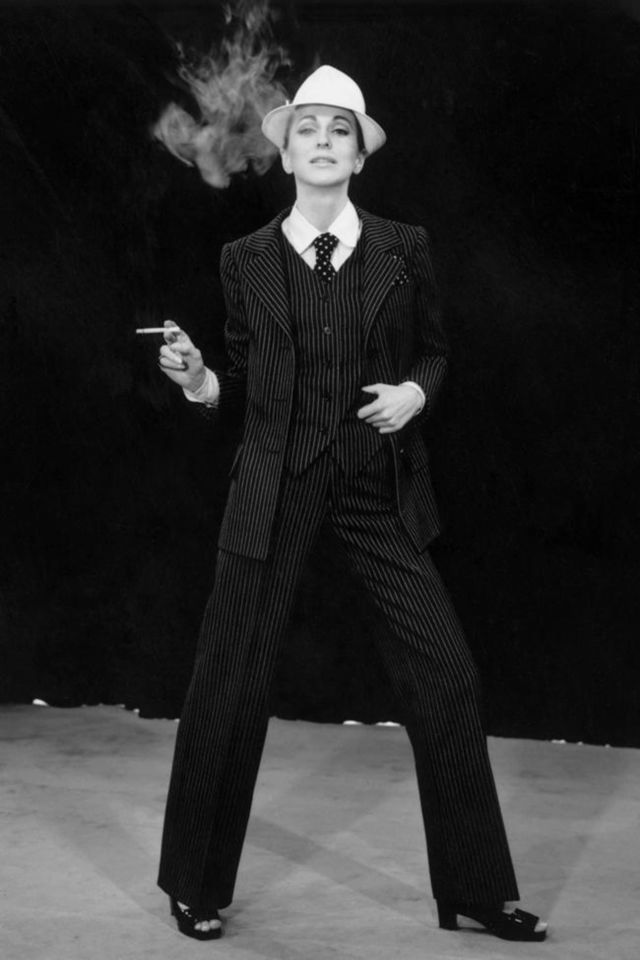 One of the first Le Smoking designs was completed in 1966

Despite the criticism from the public, the "Le Smoking" suits escaped from the conservative 60s and entered the 70s with a new generation and a more open fashion mindset. Actress Bianca Jagger has chosen to associate her personal image with suits; the costume has become one of Jagger's typical dress styles. Along with her wedding that took place in 1971, the actress continued to assert herself as a monument in YSL's design when choosing a white blazer and pencil skirt as her wedding "dress".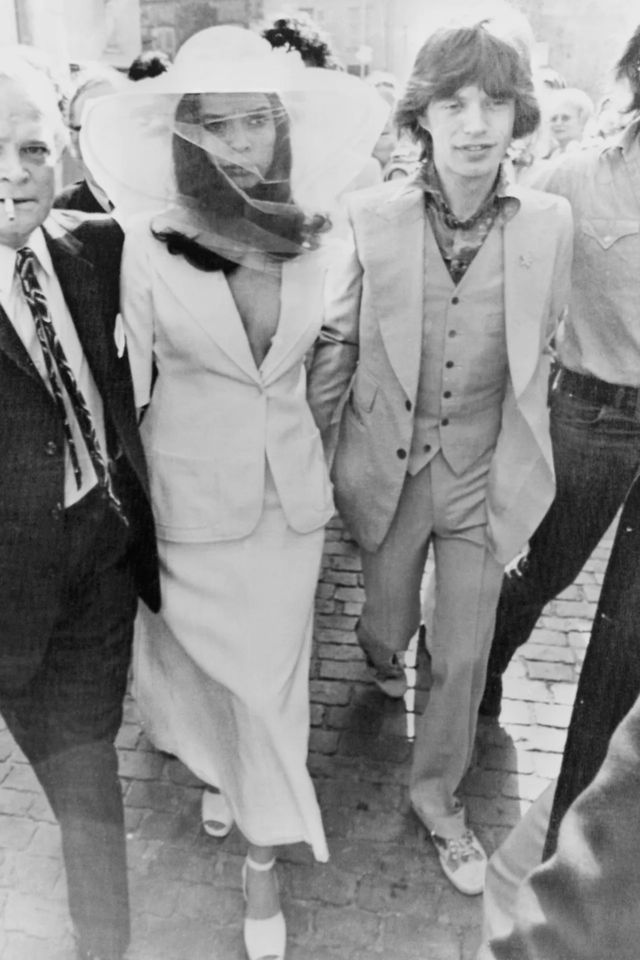 Bride Bianca Jagger in YSL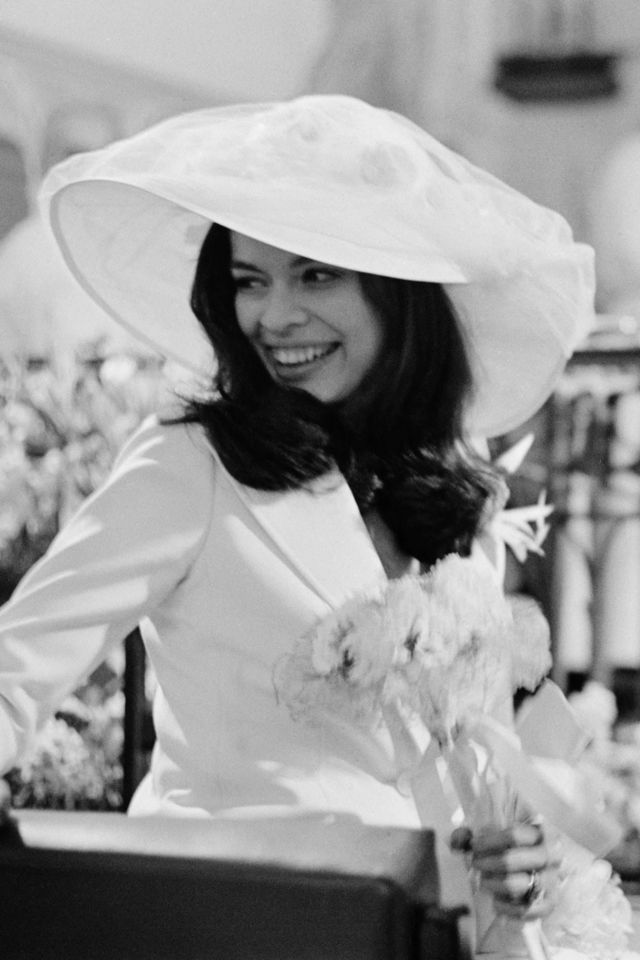 Thus, "Le Smoking" brings about a significant change in the absurd gender regulations of fashion. The gender openness and flexibility we are receiving today is the result of the ceaseless struggle and creativity from the previous generation.

Besides, "Le Smoking" exists as a symbol of timeless designs, citing Yves Saint Laurent's famous saying when he creatively evaluated his women's suits: "It is about style, not fashion. Fashions come and go, but style is forever."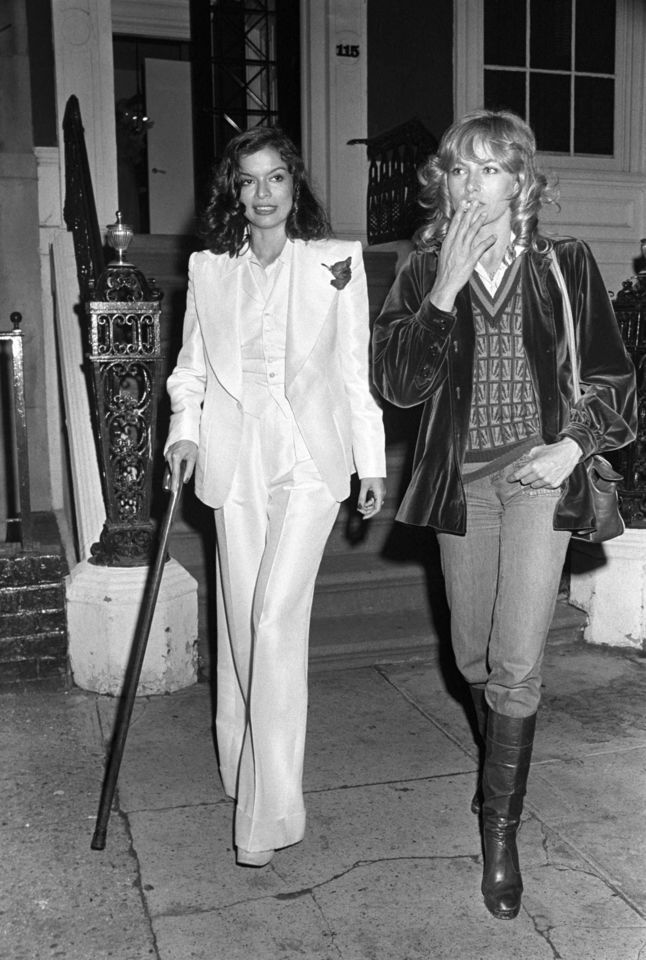 Bianca Jagger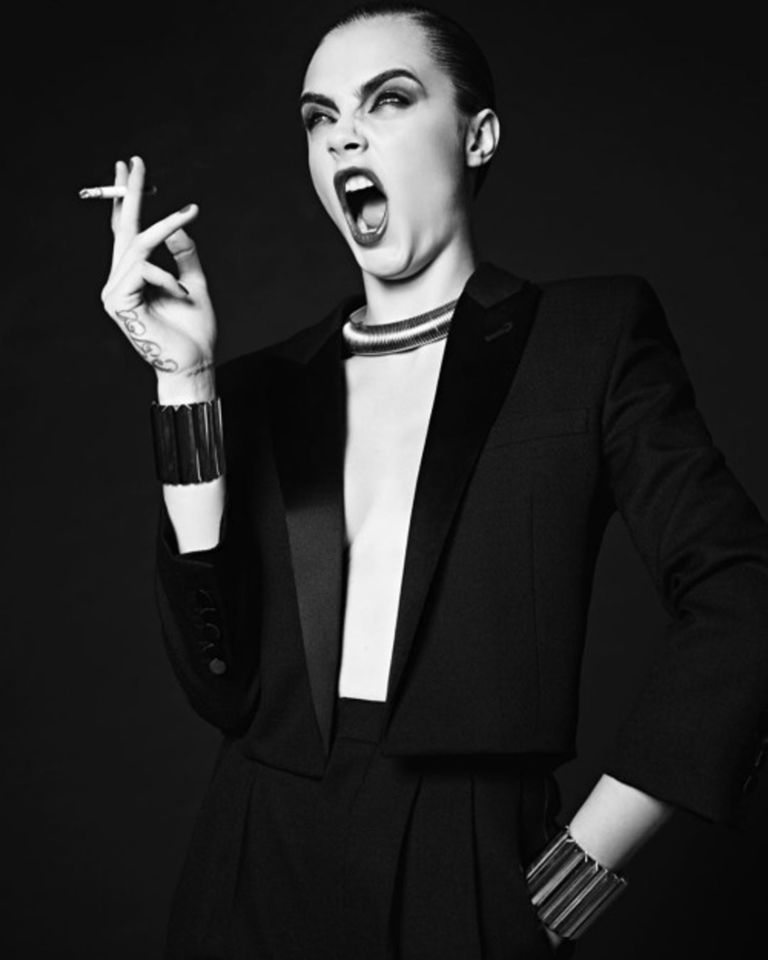 Cara Delevigne in the 2013 YSL Baby Doll promotional campaign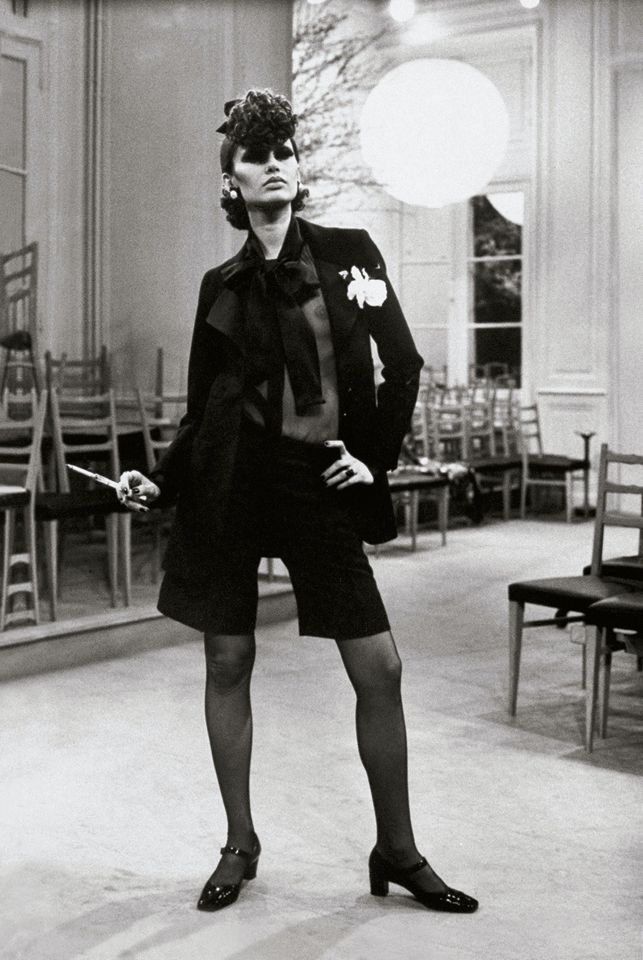 Danielle Sauvajeon in Le Smoking and shorts, paired with a see-through shirt - another classic from YSL, Paris, 1968

To clarify the adjective "style" of the "Le Smoking" suits, Yves Saint Laurent's companion, businessman Pierre Bergé expressed: "If Gabrielle Chanel brings women to freedom, Yves Saint Laurent gives women freedom - gives them power". The design of "Le Smoking" at that time was a costume of rebellion, not afraid to openly challenge stereotypes about contemporary male and female roles and positions.

The suits became one of the highlights of a series of collections from YSL until 2002, when the fashion house had to say goodbye to the haute couture line. However, "Le Smoking" is still a name associated with the brand and when the fashion house received the takeover of creative director Hedi Slimane in 2012, this classic design had the opportunity to return and continue to be popular. flourishing at the present time under the guidance of Anthony Vaccarello.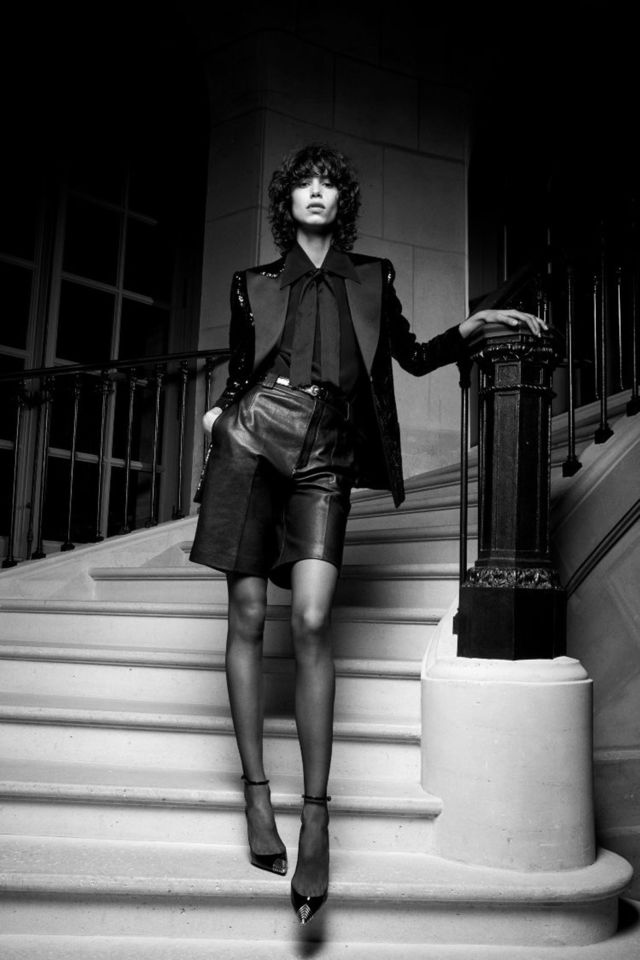 Saint Laurent Ready-To-Wear Spring Summer 2020