Happy International Women's Day! While it's important to celebrate women breaking boundaries all the time, today provides a special opportunity to put the focus on a range of female forces using their work to empower others like them everywhere. From politicians to LGBTQ+ activists to creatives breaking boundaries in their fields, there are so many women who make headlines with their achievements, and music has proven to be a consistently powerful way to do so. In addition to bringing the artist behind it to prominence, an empowering song can inspire many other women doing important work that goes unseen, whether it's learning to stand up against challenges in their own lives or engaging in grassroots activism.

From Lizzo to Kesha to Megan Thee Stallion, there are so many inspiring women on the music scene today, and long before them came iconic empowerment anthems from the likes of Cher, Aretha Franklin, and Lesley Gore. To celebrate all of them, we've curated a playlist of 30 songs, spanning contemporary hits by top female artists and early feminist statements alike. Whether you're spending this International Women's Day working hard or enjoying a well-deserved day to relax, these empowering bops will surely get your celebration off to a strong start.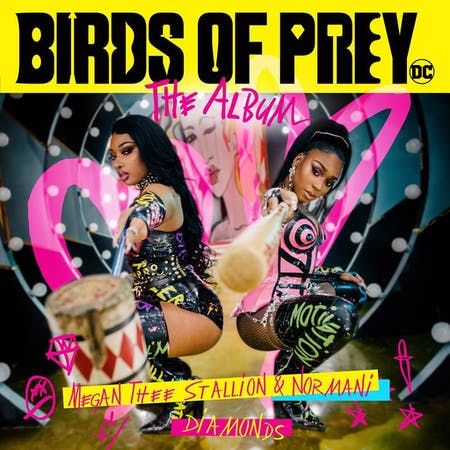 "Diamonds"- Megan Thee Stallion & Normani

Both of the top female artists behind this track have had a big year-Megan Thee Stallion for breaking into the center of pop culture from a combination of her music and sparking the "Hot Girl Summer" phenomenon, and Normani for starting a new phase in her career as a solo artist. The two forces came together for the lead single of the Birds of Prey soundtrack, providing an upbeat anthem for a woman-focused superhero film.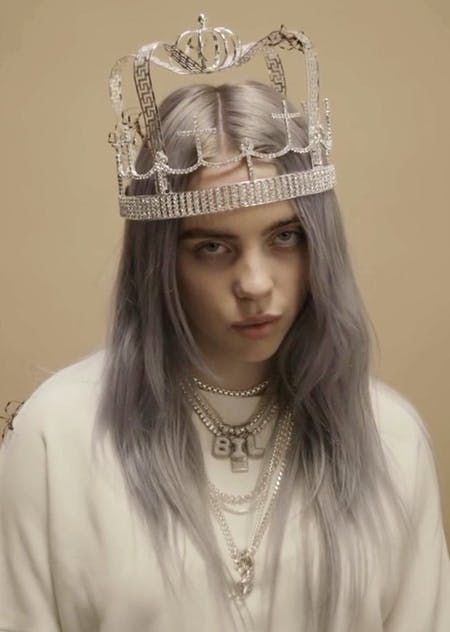 "you should see me in a crown"- Billie Eilish

After sweeping the four major awards at the Grammys and becoming Billboard's 2019 Woman of the Year, Billie Eilish is a true musical force to be reckoned with, and she's only 18. This song came out as a single in late 2018, and it seemed to foreshadow the imminent superstardom that awaited the talented teen.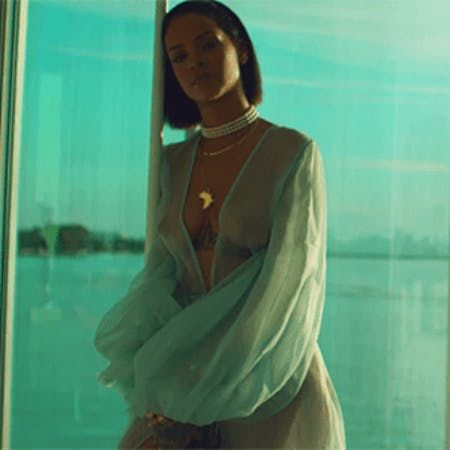 "Needed Me"- Rihanna

Rihanna is undeniably powerful, with several successful albums, a multimillion-dollar beauty empire, and a body-positive lingerie brand to her name, to list only a few. While we are still (im)patiently awaiting R9, at least we can enjoy the top female artist's previous LP Anti, which brought listeners an unconventional female empowerment anthem in the form of "Needed Me."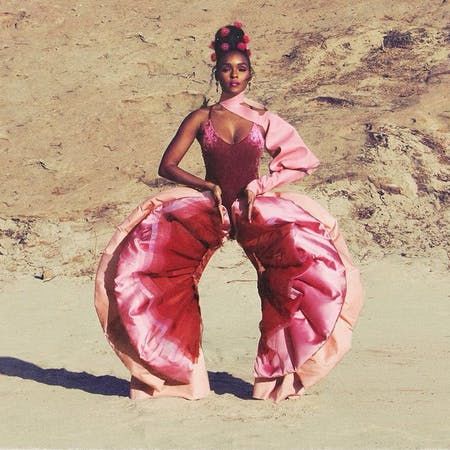 "Pynk"- Janelle Monáe ft. Grimes

The third single off Janelle Monáe's album Dirty Computer, "Pynk" is a female empowerment anthem from a more fluid lens. The video features a woman-dominated utopia, and the lyrics mix themes of self-love with allusions to sexuality, making for a track with a range of meanings. Plus, it's a bop.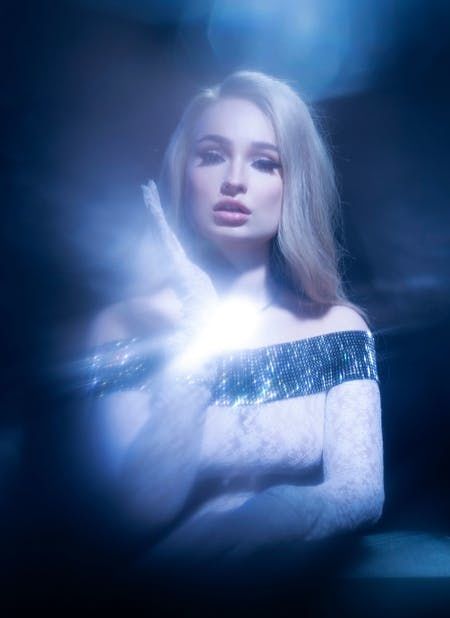 "Clarity"- Kim Petras

Kim Petras is a hit-making bubblegum pop star who just so happens to be a transgender woman, and she's used her platform both to be unapologetic about her identity and to bring groundbreaking, futuristic work to clubs and AirPods everywhere. Off Petras' debut album of the same name, "Clarity" is the ultimate confidence-boosting banger for anyone looking for the inspiration to rise above.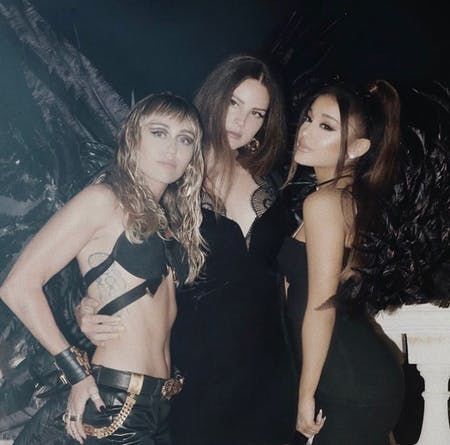 "Don't Call Me Angel"- Miley Cyrus, Ariana Grande, and Lana Del Rey

Top female artists Miley Cyrus, Ariana Grande, and Lana Del Rey joined forces in the making of the new Charlie's Angels theme. In this major collaboration, the music stars exemplify fierce women who are unafraid to veer away from the "good girl" archetype that has been imposed upon women for centuries.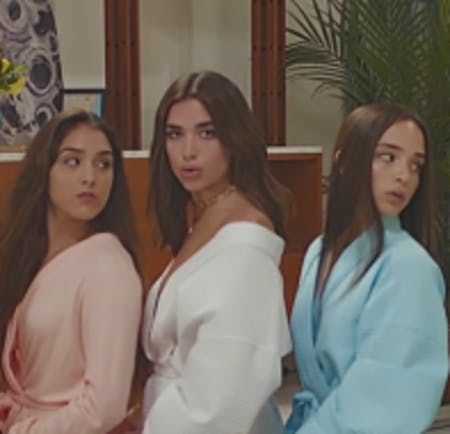 "New Rules"- Dua Lipa

Dua Lipa's breakout hit from 2017, this song is an anthem for a woman's empowerment over her love interest, as she sets new terms for a relationship that she deems as toxic. "New Rules" also alludes to a new era in which women are rejecting social norms to instead choose the methods of interaction that make them feel most comfortable.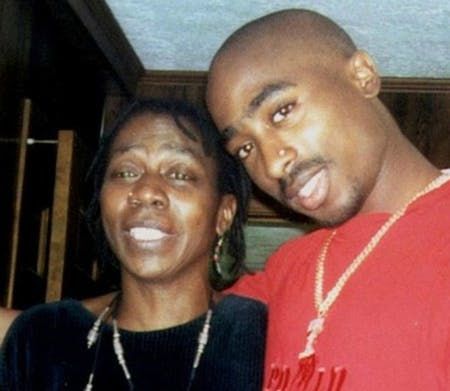 "Dear Mama"- Tupac Shakur

While this song isn't by a top female artist, Tupac Shakur's "Dear Mama" made the list for its heartfelt dedication to the late rapper's mother. "A poor single mother on welfare, tell me how ya did it," he writes, praising her accomplishments despite her difficult life circumstances and crediting her for helping him to make it in life. Beyond its personal inspiration, this rap is an ode to all the single mothers in the world, reminding us that some of the most influential women out there are the ones giving their all to make things work in their own families.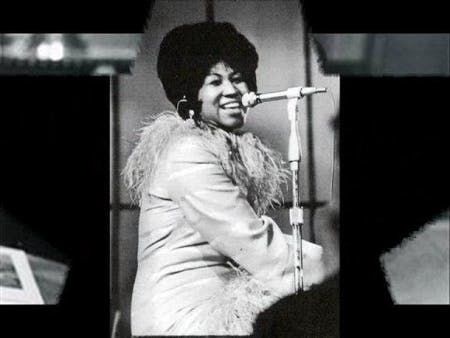 "Respect"- Aretha Franklin

Through her confident and declarative song, Aretha Franklin demands what everyone should deserve in life: R-E-S-P-E-C-T. It is not a plea, but a request to society and a catchy one at that. A life lesson and spelling practice all in under three minutes, it's a huge part of the reason why Franklin has remained a top female artist to this day.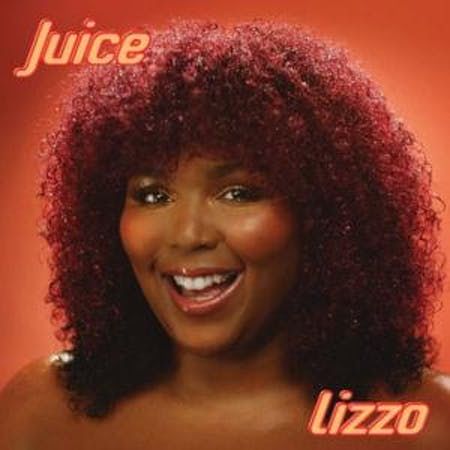 "Juice"- Lizzo

This retro funk-inspired pop song helped to spark the self-love, confidence, and groove that dominated 2019. The best musical medicine to cure any negative moods, Grammy winner and TikTok icon Lizzo's witty lyrics and spirited voice never fail to bring the fun.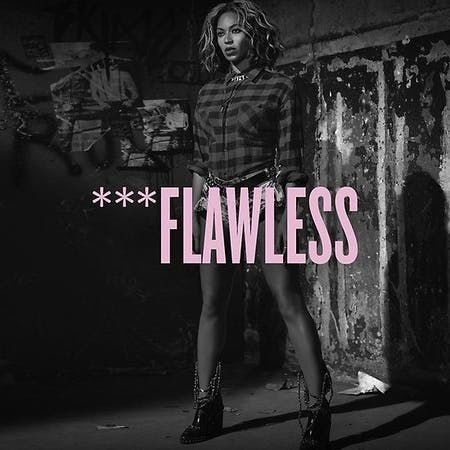 "***Flawless"- Beyoncé ft. Chimamanda Ngozie Adichie

As Beyoncé instructs, bow down to this trap song, which centers on a woman's almighty abilities and strength against critics. It splits into three parts: an intro telling us to bow down, a sample of acclaimed writer Chimamanda Ngozie Adichie's speech "We Should All Be Feminists," and a catchy reminder that women can emanate flawless energy at all moments. As Queen Bey declares, "you wake up flawless" and "we flawless."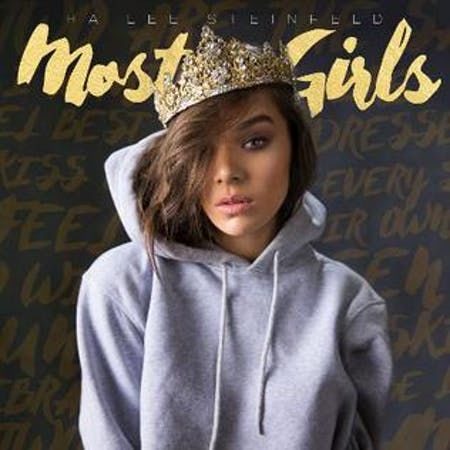 "Most Girls"- Hailee Steinfeld

Hailee Steinfeld's hit electro-pop song embodies individuality in the sense that there is no exact definition of a girl. Women have a range of styles and preferences, yet all are worth celebrating, as the top female artist declares in her celebratory lyrics.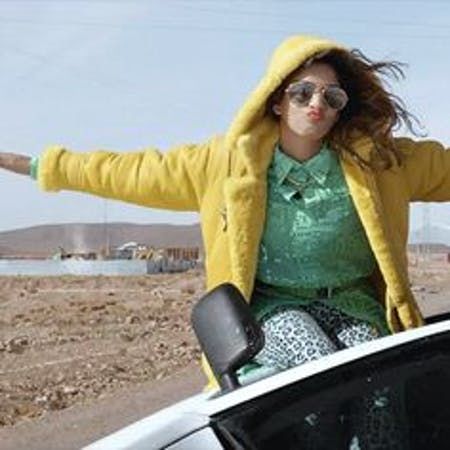 "Bad Girls"- M.I.A.

"Live fast, die young, bad girls do it well," declares M.I.A. in a song whose melody has become an anthem for badass women everywhere. Upon first glance, the catchy song does not appear to say much about female empowerment, but the British rapper prompts her audience to read between the lines. Indeed, to ridicule the idea that women at the time were not allowed to drive in Saudi Arabia, she sings "Suki Zuki" in the fourth verse, which means "drive, drive" in Arabic. Women in the country finally achieved the legal ability to drive in 2017, and we wonder if any of them have taken a celebratory joy ride with "Bad Girls" playing in the background.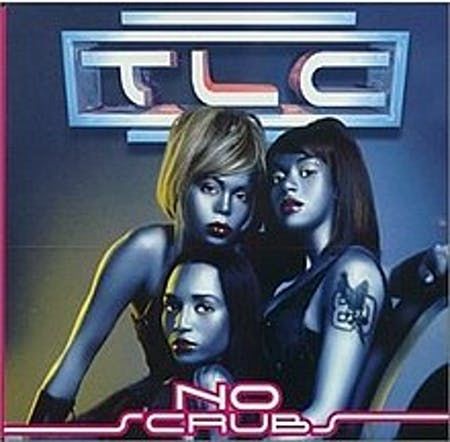 "No Scrubs"- TLC

This Grammy-nominated single invented a new term for all ladies who deserved much more than their love provided: scrub, an undesirable and conceited partner who may not have a car. In brushing off all the entitled scrubs out there, TLC advises that a woman should always know her worth.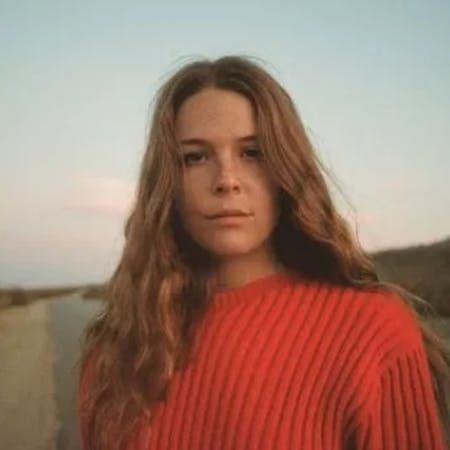 "Alaska"- Maggie Rogers

Created while she was still at New York University, this folk dance-pop song elevated Maggie Rogers to fame after a viral video that featured praise from none other than Pharrell Williams, who was an artist-in-residence at the time. The ethereal beats juxtapose a sad end of an era with happy steps toward a new independent existence after a breakup.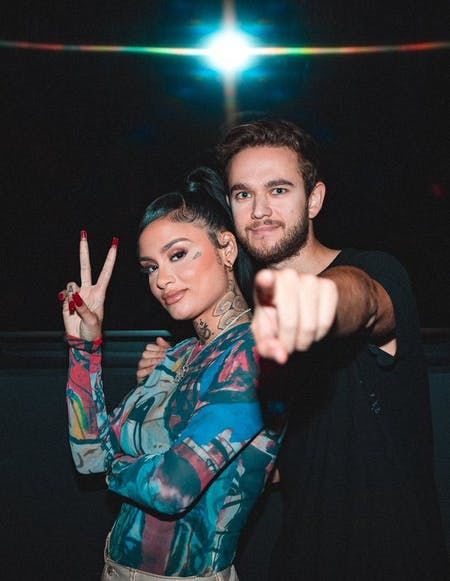 "Good Thing"- Zedd and Kehlani

This song is a reminder that nothing is wrong with being single and independent; rather, it's a good thing. Kehlani's soothing, soulful voice explains that much excitement can come from the freedom of unattachment. Instead of waiting for that perfect one, loving yourself is enough.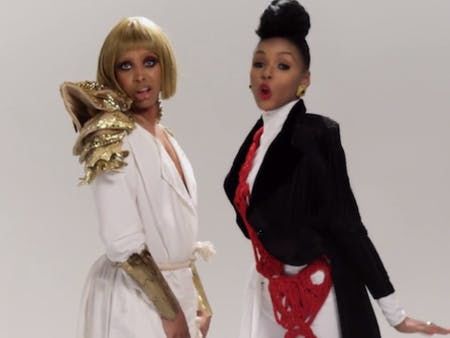 "Q.U.E.E.N"- Janelle Monae and Erykah Badu

A duet between two of the top female artists of neo-soul, "Q.U.E.E.N."'s acronym stands for Queer, Untouchable, Emigrants, Excommunicated, and Negroid. Formalized in a Q&A style, the song addresses subjects like sexuality, religion, and race, emphasizing the need to control the images of marginalized groups like women and the LGBT community while also empowering them to create dialogue on the issues they face.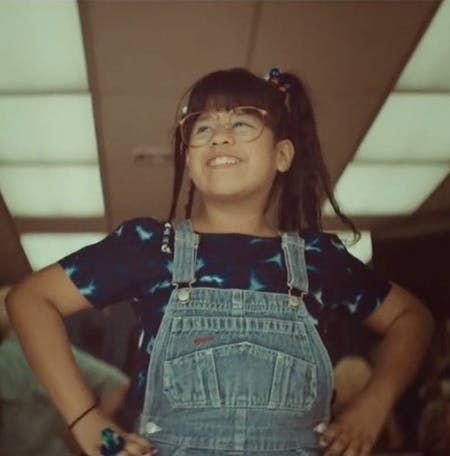 "Soy Yo"- Bomba Estéreo

In "Soy Yo," Bomba Estéreo infuses electro-tropical and psychedelic beats to drive home the simple yet declarative phrase, "I am who I am." The song was used as a campaign against bullying in Colombia to empower children, but the message can also bring a necessary confidence boost to anyone facing an uphill battle against the societal norm.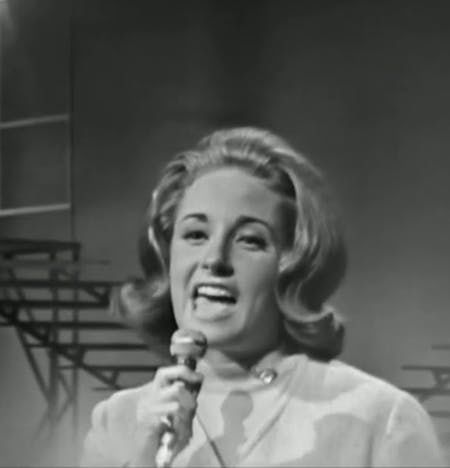 "You Don't Own Me"- Lesley Gore

Preaching female autonomy by denouncing objectification, Lesley Gore recorded this song when she was only 17. Released in 1963, at the wake of the second wave of feminism, the song's lyrics inspired many young women at that time. The New York Times referred to the single as being "incredibly defiant," and in 2016, the song was inducted into the Grammy Hall of Fame.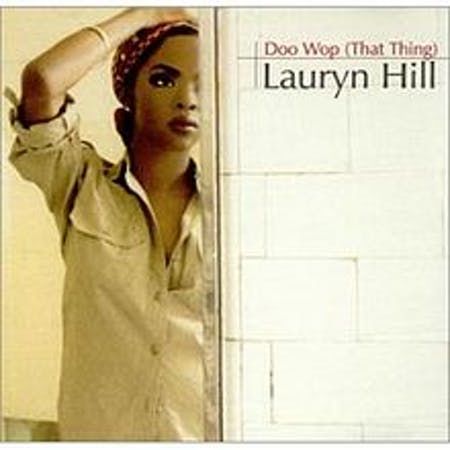 "Doo-Wop (That Thing)"- Lauryn Hill

Beyond being a veritable bop from Ms. Lauryn Hill, this song emphasizes the importance of self-respect. "Baby girl, respect is just a minimum," the top female artist advises in the track. In a world where women often do not receive the respect they deserve without having to demand it, self-respect is key.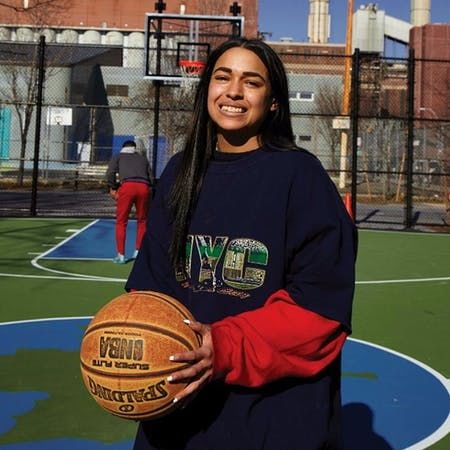 "Tomboy"- Princess Nokia

New York City-native rapper Princess Nokia isn't afraid to stand her ground, and this song perfectly encapsulates the rapper's rejection of traditional gender roles and norms. True to its name, the song encourages women to let go of the confining ideas of femininity in order to flaunt their inner "Tomboy."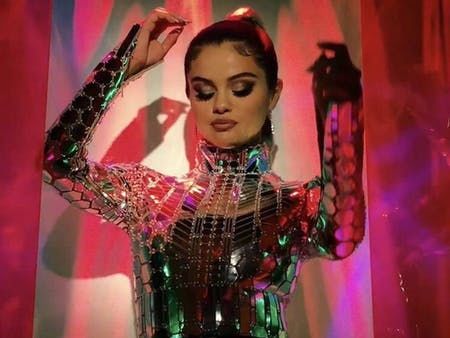 "Look at Her Now"- Selena Gomez

This Selena Gomez song, a dance-pop track released as a surprise just a day after the top female artist's comeback single "Lose You To Love Me," reinvents the revenge body into something more conceptual. Keeping the focus on the strength and confidence one can build after a breakup, it reminds listeners that loving oneself is one of the best ways to rise above a tough time.


"Woman"- Kesha

While Kesha first rose to fame with her catchy party tracks (that are now seeing a resurgence as TikTok dances), she's also quite an empowering artist, both for the strength she's embodied in recent legal fights and the positive messages in many of her tracks. In this song, Kesha celebrates her financial independence, autonomy, and perfect capabilities of thriving on her own.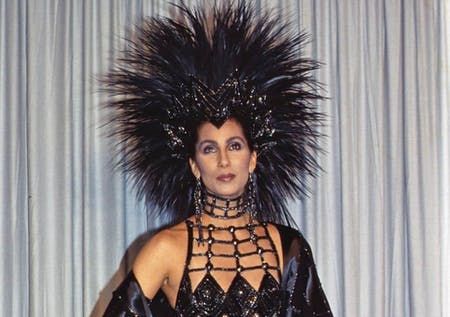 "Strong Enough"- Cher

In a now-famous story, when Cher's mother once advised her to settle down and marry a rich man, she replied, "Mom, I am a rich man." Needless to say, the top female artist is iconic, in every sense of the word. Beyond that, she epitomizes the idea that a woman does not need a man to survive, as exemplified in this anthem for single women and female autonomy.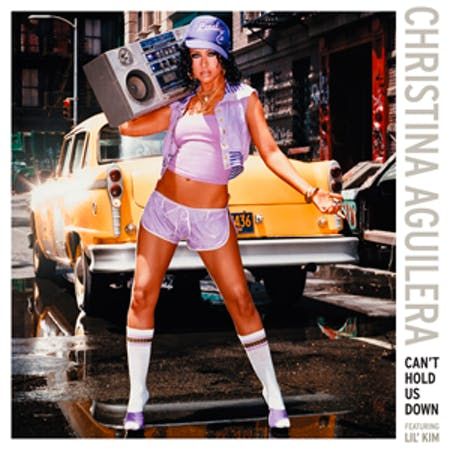 "Can't Hold Us Down"- Christina Aguilera

From presidential campaigns to awards season nominations, it's hard not to get discouraged by headlines and statistics that prove there is still a long way to go until women achieve full equality. Though this Christina Aguilera song came out nearly two decades ago, it still holds the power to provide a necessary confidence boost.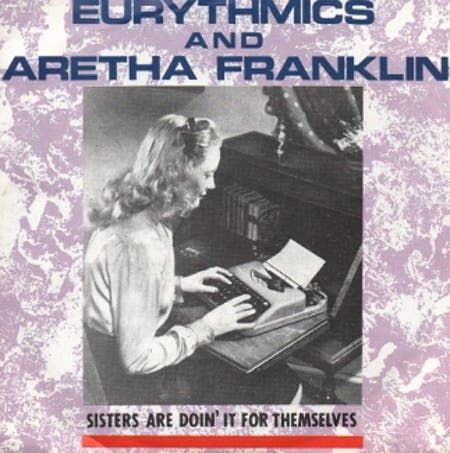 "Sisters Are Doin' It for Themselves"- Eurythmics and Aretha Franklin

This empowering song, which brought together two forces in Eurythmics (AKA Annie Lennox and Dave Stewart) and Aretha Franklin, alludes to the idea that womanhood is a collective experience and that the best way to fight the patriarchy is by uniting.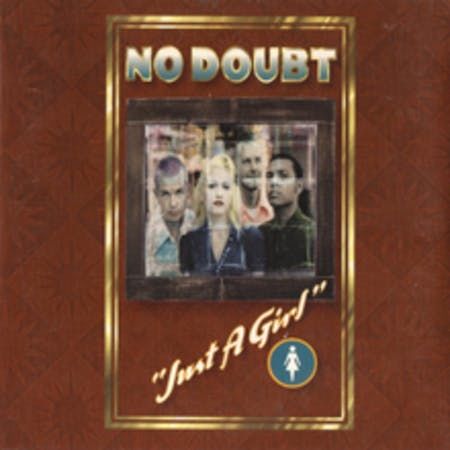 "Just a Girl"- No Doubt

Sometimes, the most powerful path forward in an unjust world is letting it all out. Gwen Stefani did just this in 1995, lamenting the ways she felt boxed in as a woman in the first No Doubt single where she fully headed up the lyrics, after brother Eric left the band earlier that year. It became a true '90s alternative hit while also making a statement.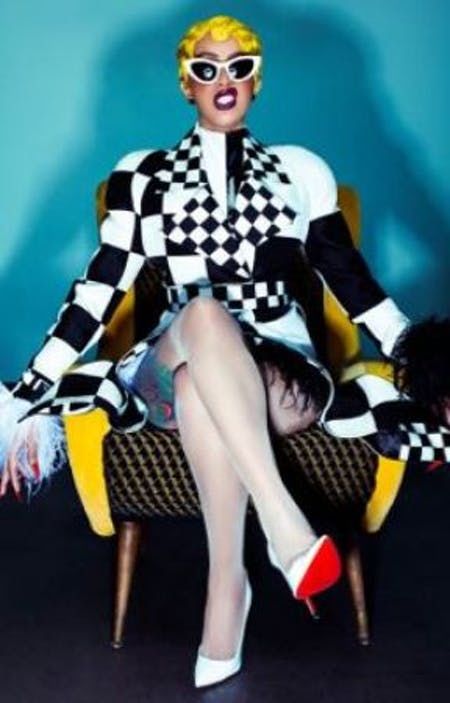 "She Bad"- Cardi B

Sometimes, the best way to boost your stance in the world is to be first to hype yourself up. In this song, top female artist Cardi B lyrically flaunts a set of covetable luxury possessions (think Prada and Louis Vuitton bags) amidst other confident traits, empowering women to show off their assets (whether items or physical attributes) because there's no shame when you earned it all on your own.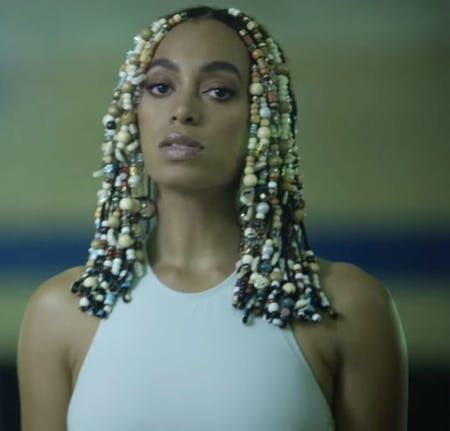 "Don't Touch My Hair"- Solange feat. Sampha

On this track, L'Officiel USA cover alum Solange reclaims her authority as a woman of color, setting limits starting with her hair. This song is an anthem that sheds light on the many ways Black women are often fetishized and treated as a spectacle in the eyes of a white supremacist society.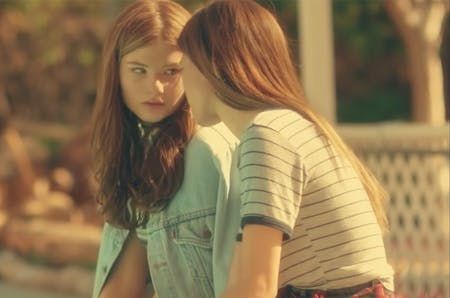 "Girls Like Girls"- Hayley Kiyoko

In a song that centers around the idea of a girl stealing another guy's girl, Hayley Kiyoko challenges the gender norms of common love songs. Kiyoko, who identifies as a lesbian, has been making waves in the pop world for her music that normalizes romance between women, and "Girls Like Girls" was one of her first singles to do so.