When model of the moment Paloma Elsesser opened New York label Eckhaus Latta's spring/summer 21 show wearing a skirt that appeared to be patchworks of doilies, it became instantly clear that crafty crochetcore was about to have a moment.

Latta wasn't the only designer making holes haute. Italian designer Marco Rambaldi delivered a perfect pastel-coloured patchwork floral dress in his SS21 collection; at Valentino, Pierpaolo Piccioli made the case for spinning retro short sets and boxy cardigans in crafty florals; and at Bottega Veneta everything from minis to clutch bags was constructed from the wonderful weave.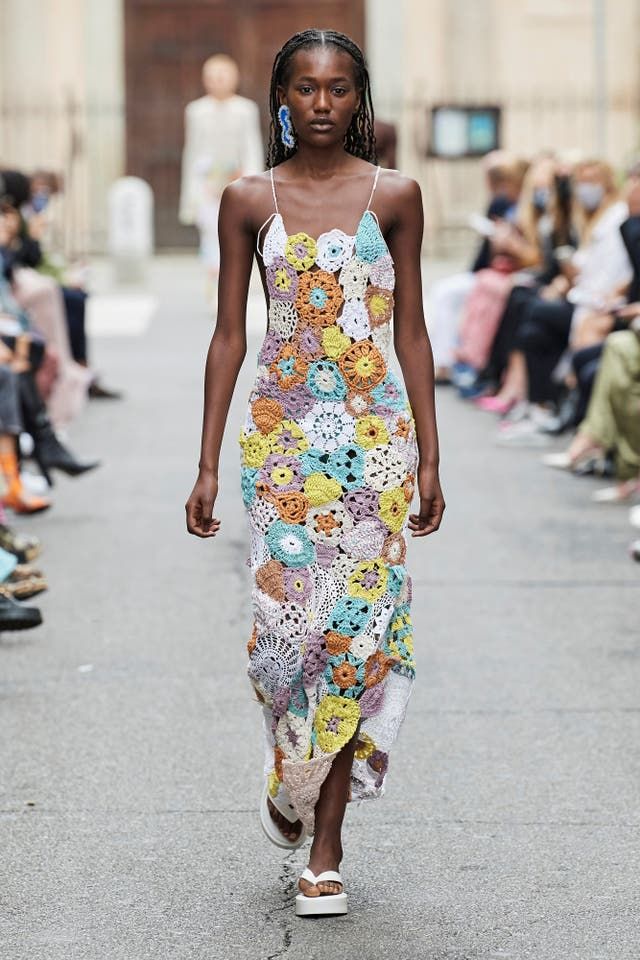 Demand for crochet items is up 44 per cent compared to this time last year, according to fashion shopping platform Lyst. Searches for crochet hats in particular are up 70 per cent.

There's every chance the latter could have something to do with Bella Hadid, who hit the beach in April in a red hat from emerging US crochet label Memorial Day. The brand is also loved by Kamala Harris' stepdaughter Ella Emhoff, who herself focused on crochet in her final year of fashion at New York's Parsons School of Design. Emhoff even released a sell-out collaboration with dress label Batsheva in May (the same brand she wore for the inauguration) that majored in pastel crochet vests and ruffled crochet corsets made from deadstock fabrics.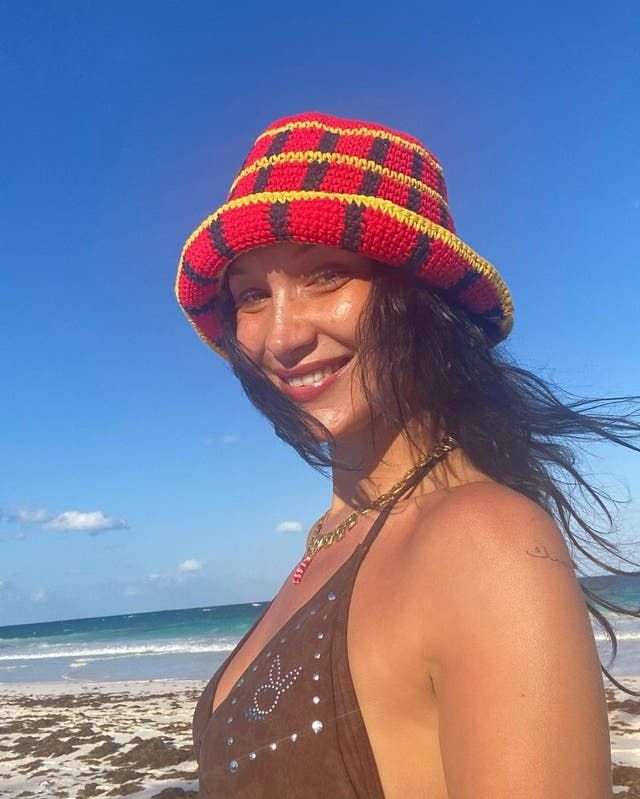 @bellahadid

Rhianna and Kylie Jenner have both made the case for the next level sexiness of doily dressing, in flesh-flashing, figure-hugging white crochet minis that simply beg to be salsa'd about a steamy Balearic beach bar.

Another string (ahem) in crochet's bow is that there's no waste. "You create something beautiful from nothing… There is no such thing as a crochet machine, it has to be made by hand," says Londoner Tacita Brown, who started her label Cro-Che in the height of 2020's lockdown. Brown employs female artisans in developing countries who crochet pieces from their own homes, meaning they can avoid unsafe factories and are able to look after their families.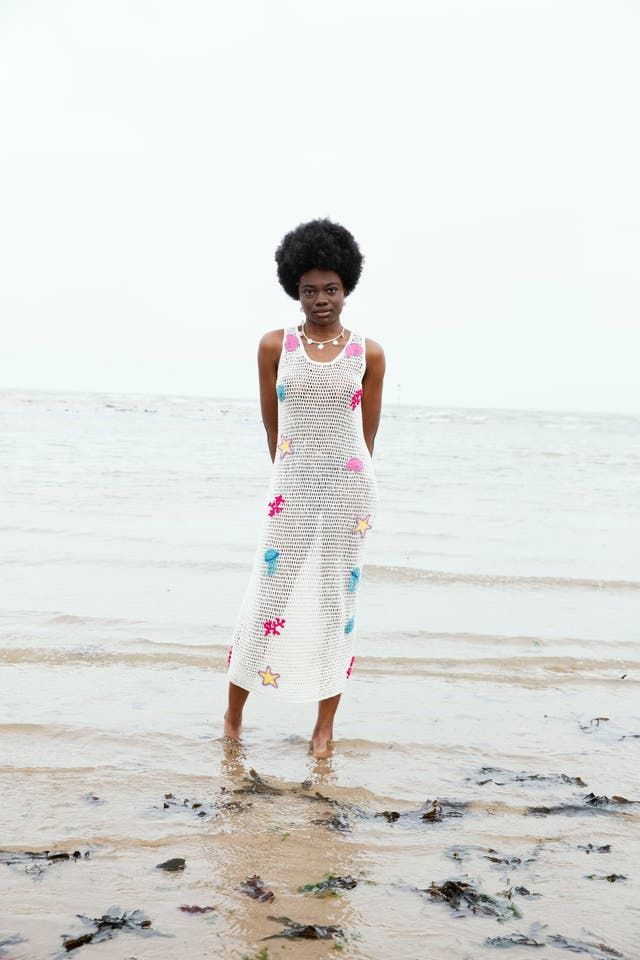 Cro-Che

"I love how the crochet I have has been handmade and this makes a difference to how it feels on the skin," says Annie Doble, owner of fabulous Ibiza and Carnaby street party fashion emporiums Annie's Ibiza. She has stocked up on the sexy stitched pieces for summer. "Crochet is sustainable and saving the planet is always sexy, so for that it makes a great summer trend."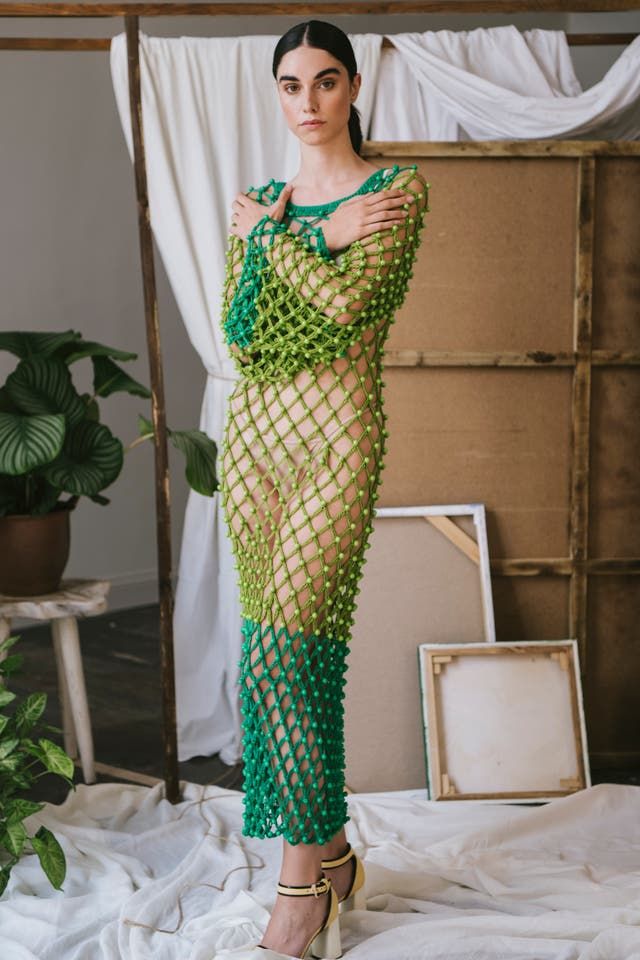 Holly Tenser, buying manager for apparel at Browns Fashion, says there's been "a great reaction to crochet on luxury brands with a sexier and more playful take," and notes the material has fed into resort and swimwear from brands like Zimmerman and Frankie's Bikinis, as well as handwoven crop tops from the likes of ESCVDO.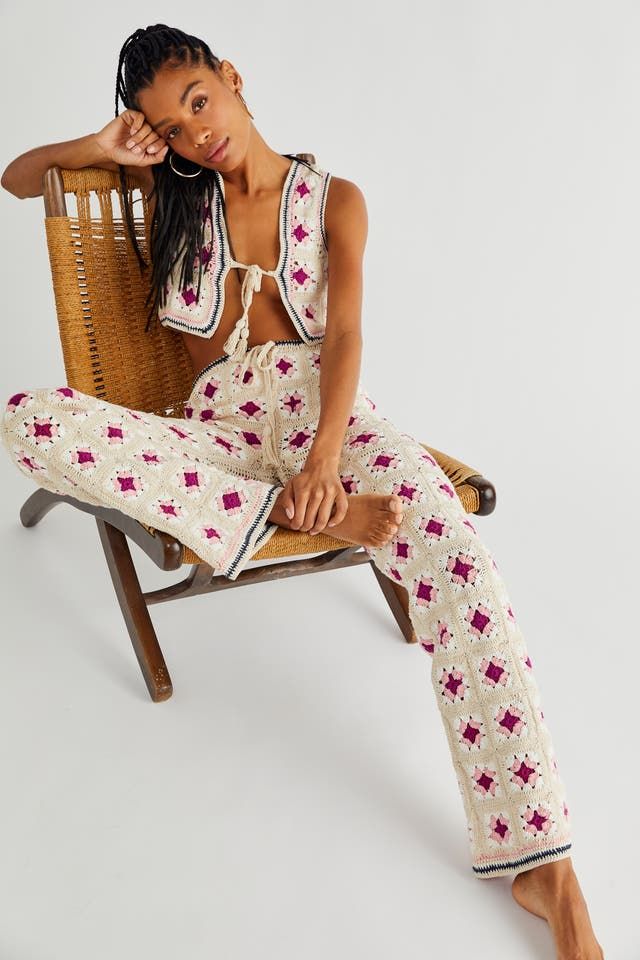 Keen to give the weave a whirl? The trick to keeping this look more chic than freak is restraint. Pair a crochet vest with ripped jeans or a colourful crochet mini with a white tee. For one-step dressing, a neutral-hued maxi thrown over a bikini is an easy (and certainly breezy) holiday piece. For those who can't get their head around wearing clothes with holes, Bottega's classic crochet crossbody is a timeless and elegant nod to the trend.

From rip-roaringly racy to girl-next-door Cottagecore, summer '21's about to get a whole lot holier.