After fields of lavender, wheat, and the sea, Jacquemus takes us to the mountains. The long awaited show by Simon Porte Jacquemus, La Montagne, brings the Fall/Winter 2021 collection to the catwalk in a see-now, buy-now format. In a hilly setting that recalled a stereotypical synthesis of a mountain landscape, the French designer presented his new mountain-inspired creations.

"For this collection, after such a special year, I wanted to bring people together and share a fashion moment together." Jacquemus continued, "I wanted the set to be minimal and sharp, recreating an artistic and abstract mountain that would portray the inspiration of the collection." Though the show had very few guests, a fanbase of 3.5 million streamed the show from his Instagram profile.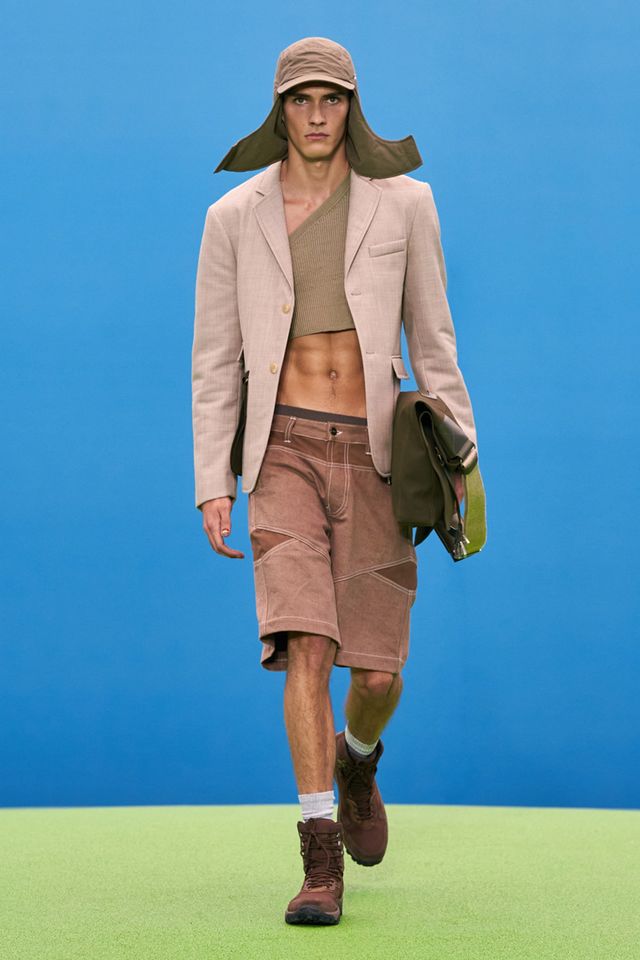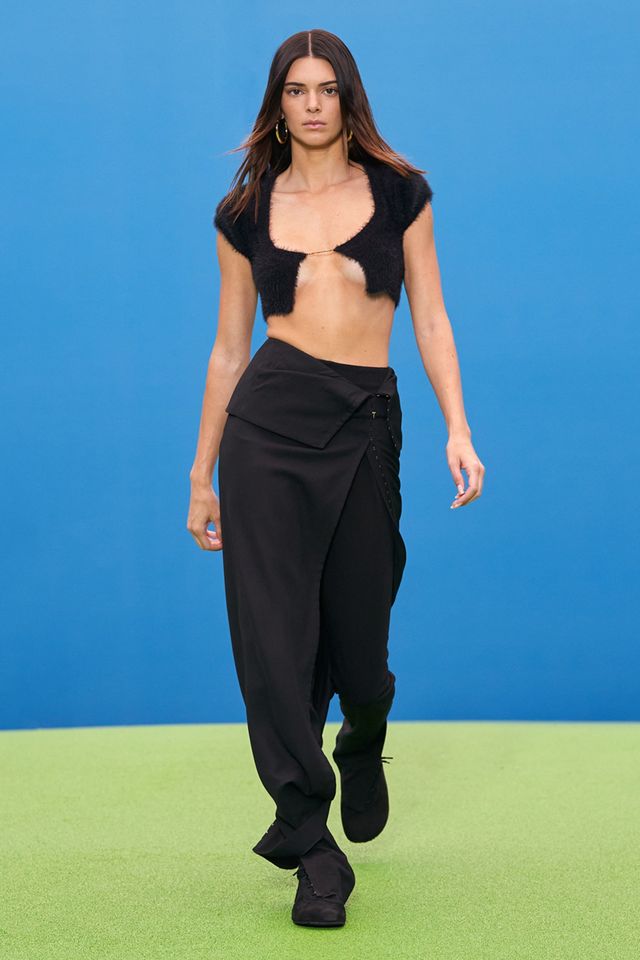 On Jacquemus' instagram profile, after the announcement of the new fashion show and the title of the La Montagne collection, the designer released a series of posts with still lifes of the accessories of the new collection. The caption read: "For this time, the collection will be available for purchase right after the show, with more releases to follow 😊 See you soon! Love, Simon."

From this series of posts on Instagram, it was already possible to guess climax of energetic colors, starting from light blue, up to orange, neon yellow, intense red, fuchsia, lime combined with the more neutral, white, black, cream, and brown. The French designer proposes a version of mountain-wear clothing with dresses cut to reveal parts of the body and necklines rolled up as if they were a sleeping bag. Jackets, shirts, and tops are cropped above the waist for both men and women. In the co-ed fashion show, Jacquemus also presents extra-short puffer jackets, sleeveless knitwear, crossover garments between bra and cardigan, and cargo pants that can also be transformed in a shorter version. In the Fall/Winter 2021 collection there is no shortage of references to mountain clothing with hints of free climbing with ropes, carabiners, and a reinterpretation of climbing shoes. There was also trekking inspiration with utility accessories for hiking: hats with ear flaps, baby carriers, and hiking shoes.