This week, JW Anderson revealed his new Men's Fall/Winter 2021 and Women's Pre-Fall 2021 collections in both physical and digital formats. For the first time, the designer finds himself collaborating with the German photographer Juergen Teller, of whom he is said to have always been a great fan. In Juergen's images, the bodies are transformed into living sculptures, aided by clothes and vegetables that are present both as props of a seasonal print. The great protagonist of the shoot is Academy Award-nominated actress Sophie Okonedo, who recently starred in the Netflix TV series Ratched. For each of the looks, the actress embodied a different character, enhancing the drama in already powerful images. The dresses are light, as opposed to the colorful oversized sweaters. Sweatshirts with peach and radish decorations are paired with jackets and trousers where asymmetry and tailoring creates trapeizodal shapes. The collection is accesorized with Anderon's signature chain details as well as some erotic allusions.

Anderson's idea was to recreate a sort of exhibition, so much so that the 37 shots were then transformed into double-sided posters and sent to runway show's guests. For the launch, L'OFFICIEL chatted with the designer to better understand how the concept behind this collection was born and why he included plants in the photoshoot.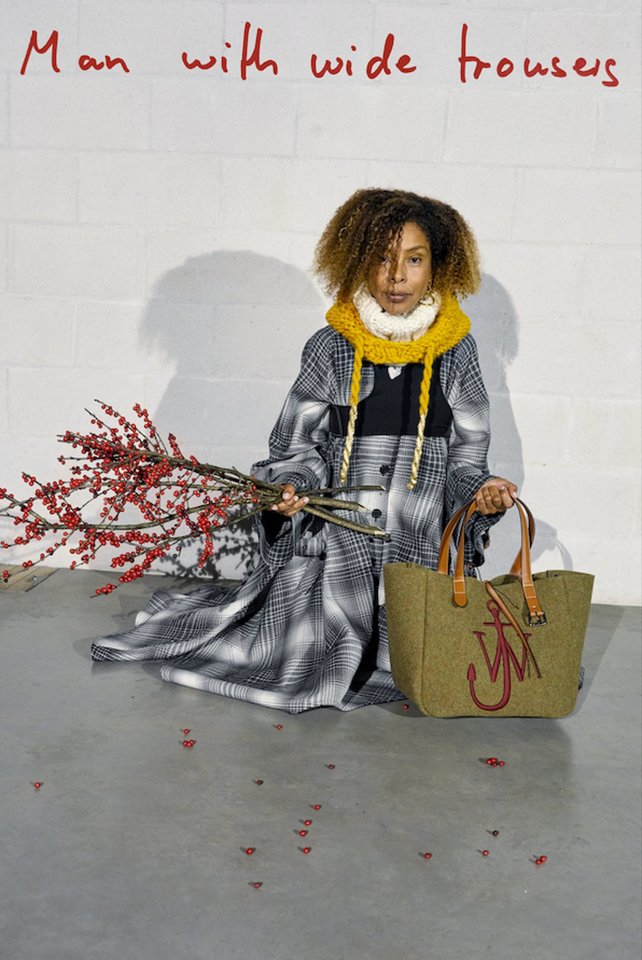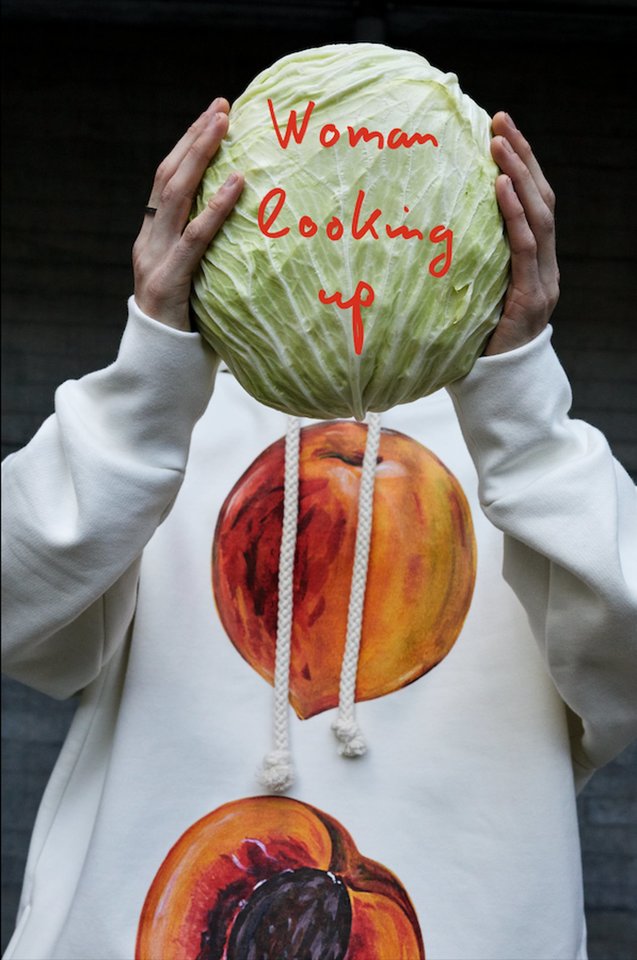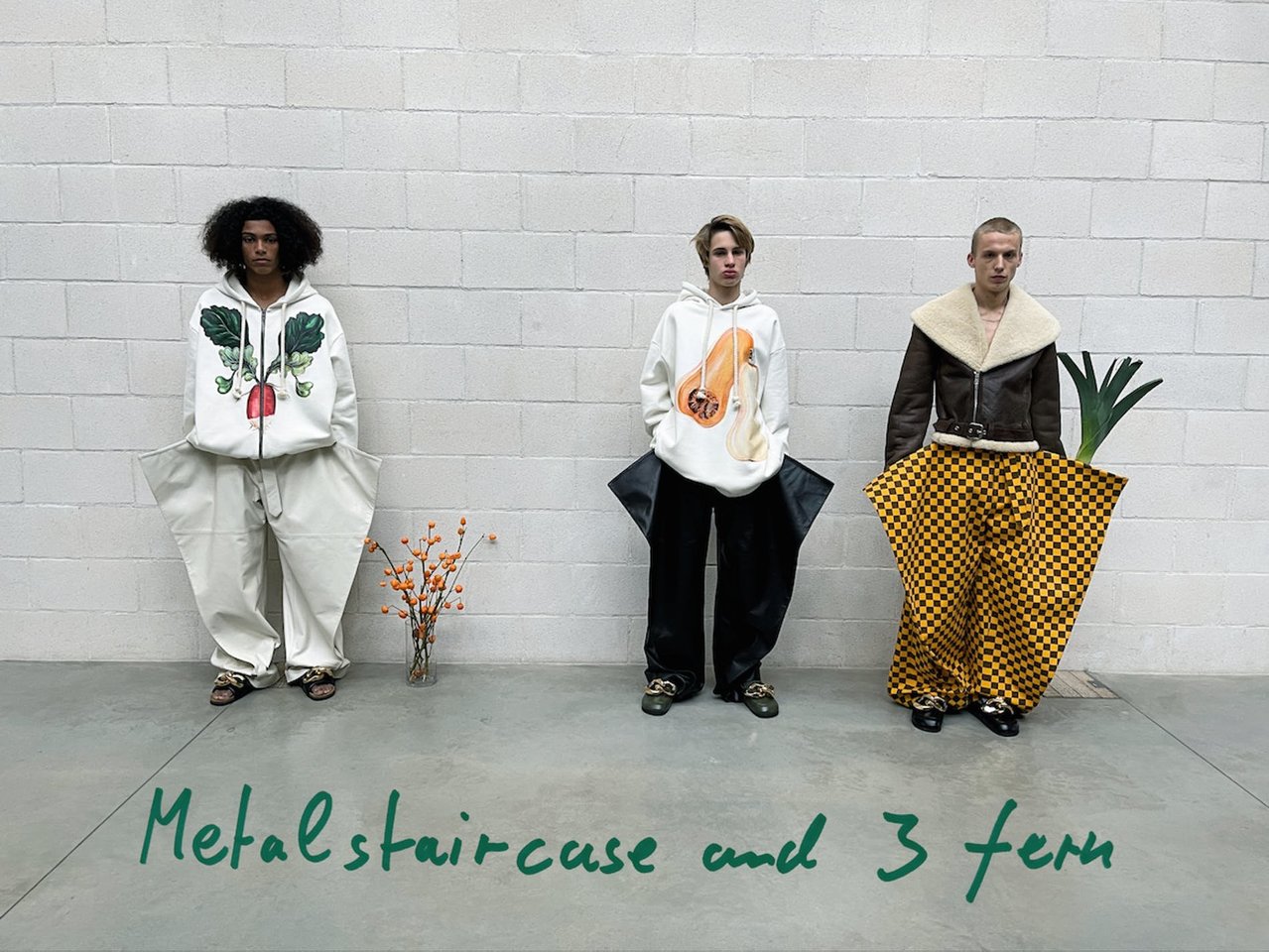 L'OFFICIEL: What's the idea behind the messages you sent?

JWA: Let's say that there is no specific message to send. We want to leave freedom of interpretation to the viewer and for this reason we have combined the images with captions designed to deliberately create a bit of "confusion." They are like an exhibition booklet, which accompanies you to the sho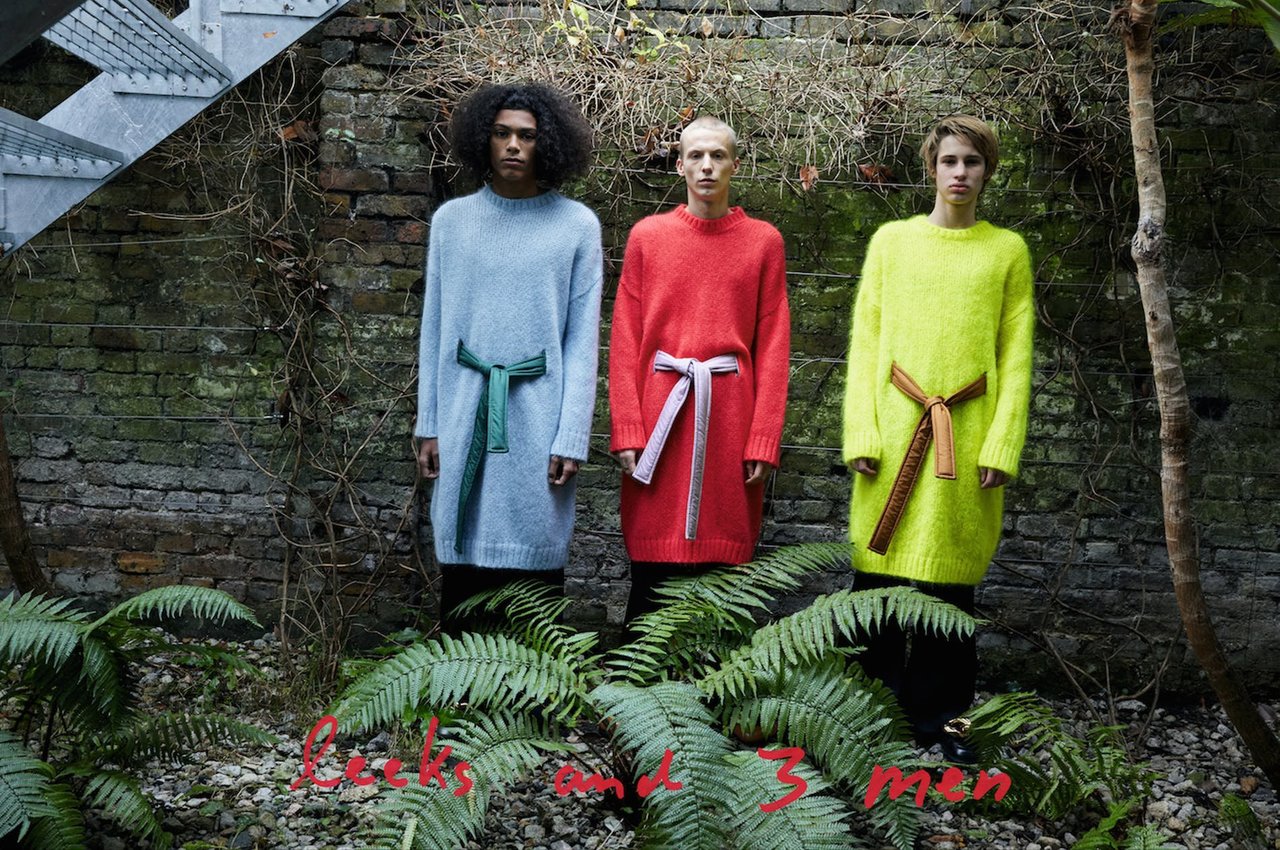 L'O: And how did the collaboration with Teller start?

JWA: This is the first time we have worked together. I've been a fan of his ever since I started working in this industry and have always wanted to work with him. With the start of 2021, I wanted a new starting point, something instinctive, optimistic, pure and I believe he embodies these values.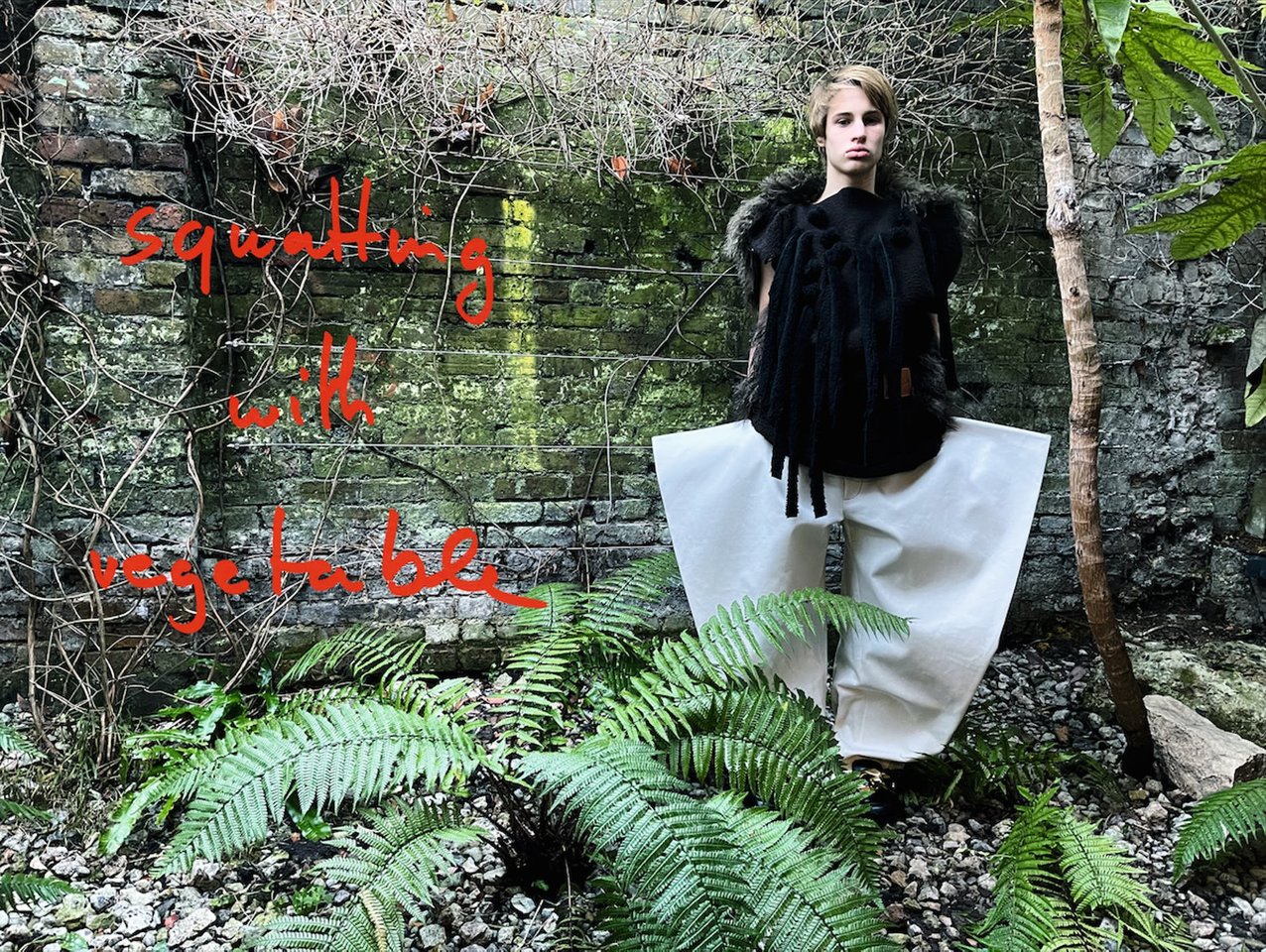 L'O: What about the choice to work with Ratched actress Sophie Okonedo?

JWA: I have known Sophie for a very long time and I think she is one of the best actresses I know. And she has this incredible ability to be extremely versatile. She transforms in so many different ways, as does the Anderson woman.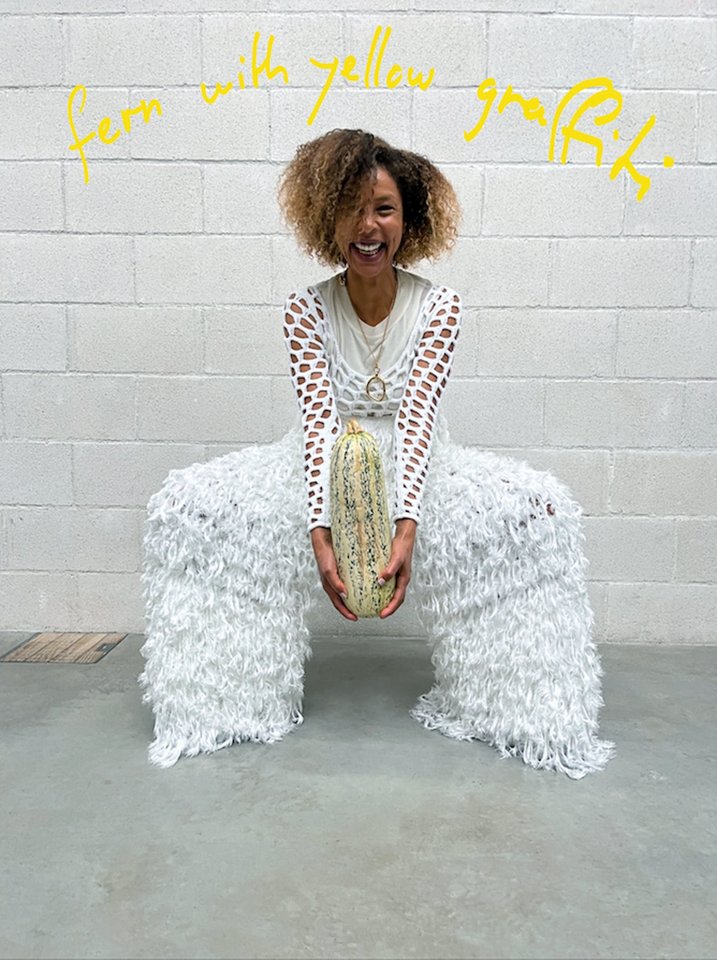 L'O: Why did you choose the images of vegetables instead?

JWA: I wanted to recreate a very natural environment, something familiar to everyone. The idea was that the images were still life. I wanted to take anonymous objects and make them beautiful, in their simplicity. Nature does not need superstructures, and, in this case, the vegetables speak to the lens without the need for much else.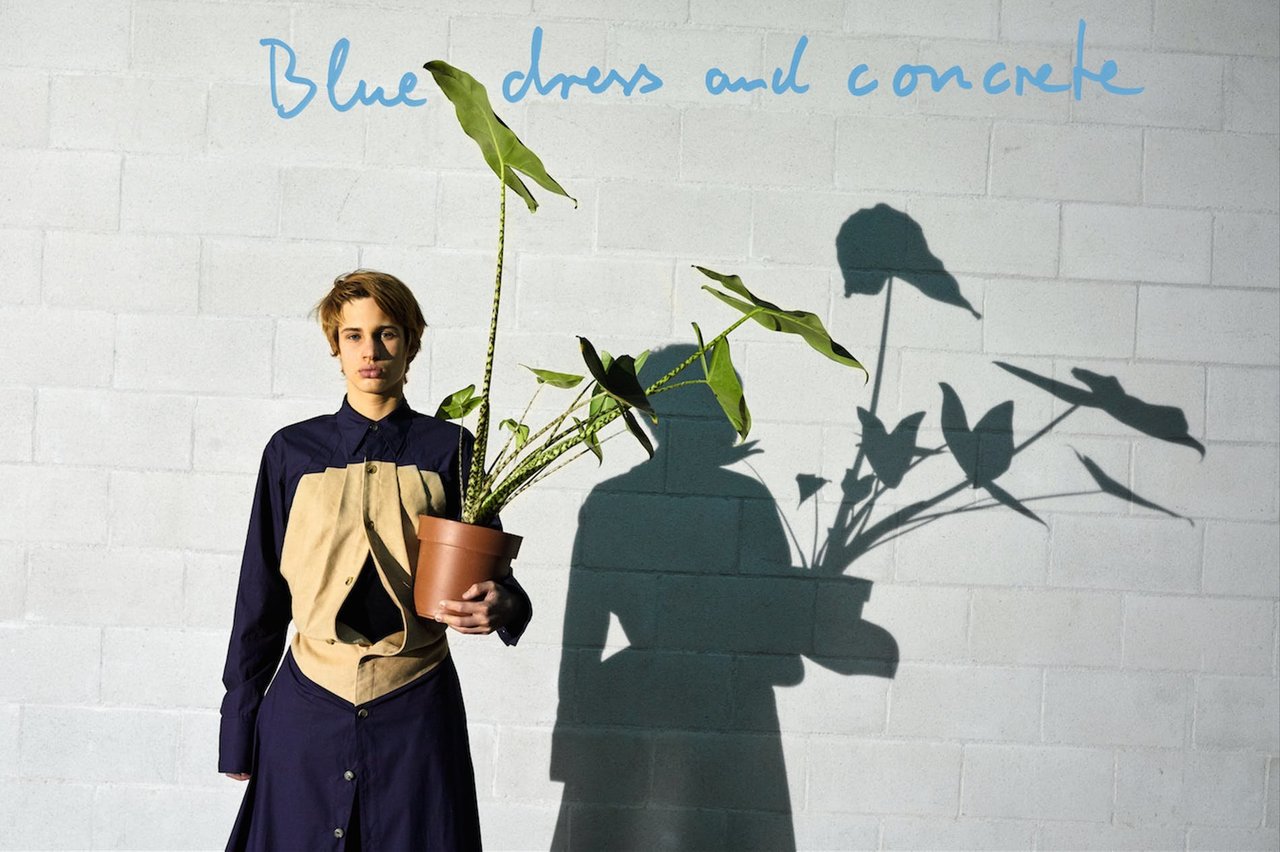 L'O: Can you tell us about the key accessories of the collection?

JWA: We have our classic chain motifs and then there's a deconstructed bag. The accessories are extremely graphic and the Chain Hobo Bag also could not be missing for this season.