The frenzy over Kanye West's Donda debut had fans buzzing with anticipation for weeks until Sunday when the album was finally released after a series of live listening parties in Atlanta, Georgia. However, alongside the new collection of songs, the artist has also launched a new collection of merch designed by West's friend, Balenciaga Creative Director Demna Gvasalia.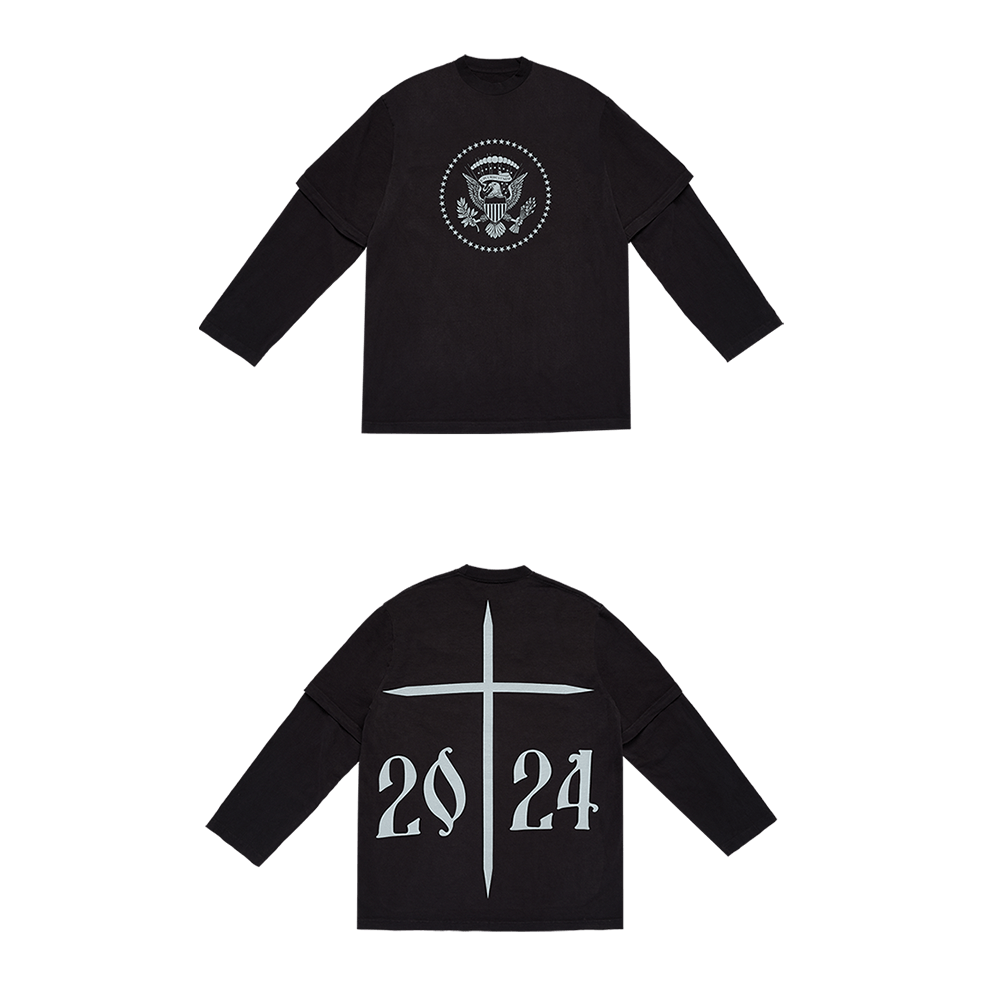 The limited collection "engineered by Balenciaga" features two long-sleeved t-shirts, a baseball cap, and a face mask with zip-up eye holes. One t-shirt boasts a photo of Kanye's mother Donda West as a young girl and her family home on the back. The other carries the presidential seal on the front while the back reads, "2024." Many fans see this move as an allusion to the rapper's possible second presidential campaign during the next election cycle.

The Donda merch collection is available on kanyewest.com and all items will ship in 12 to 16 weeks.

After the album's release, the "Heartless" artist called out his music label on Instagram, claiming that they released the album without his permission. He wrote, "UNIVERSAL [Music Group] PUT MY ALBUM OUT WITHOUT MY APPROVAL AND BLOCKED ['Jail 2'] FROM BEING ON THE ALBUM."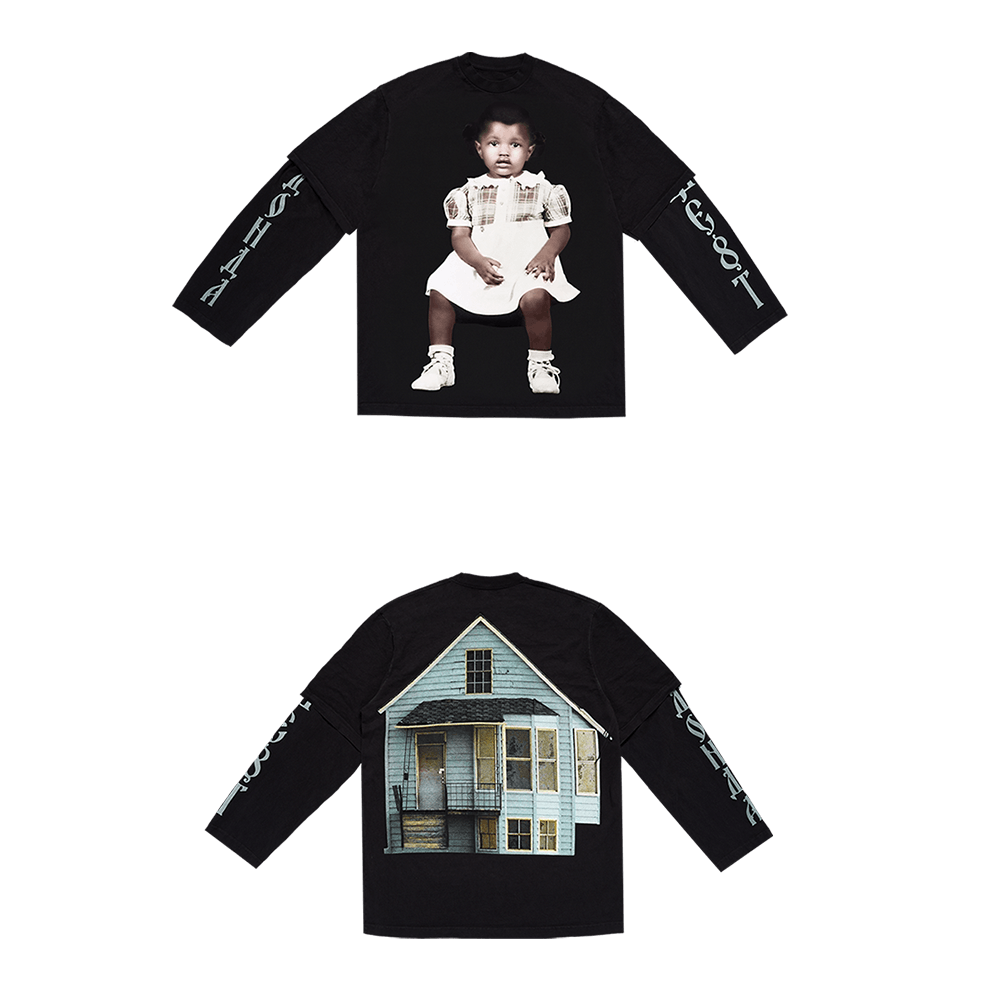 According to reports, Kanye was waiting to include a verse from DaBaby and was unwilling to release the album without it. While that plan did not come to fruition, the album does feature several other major artists like Kid Cudi, Jay-Z, Pusha-T, The Weeknd, Lil Yachty, Playboi Carti, Travis Scott, Lil Durk, and more.