If you follow the KarJen family, you may already know that the sisters are not afraid to dive into a world of sensuality by offering fans breathtaking images of themselves. So when Kendall Jenner poses nude for one of many influencers' favorite fashion brands, we should have expected nothing less. After all, Jacquemus is available around the world and has only met with success.

The image, photographed by Drew Vickers, and focuses on the intensity of her red socks and pink bag and heels-a harmonization that Jenner already wore in Jacquemus' La Montagne fashion show during Fall/Winter 2021 Paris Fashion Week.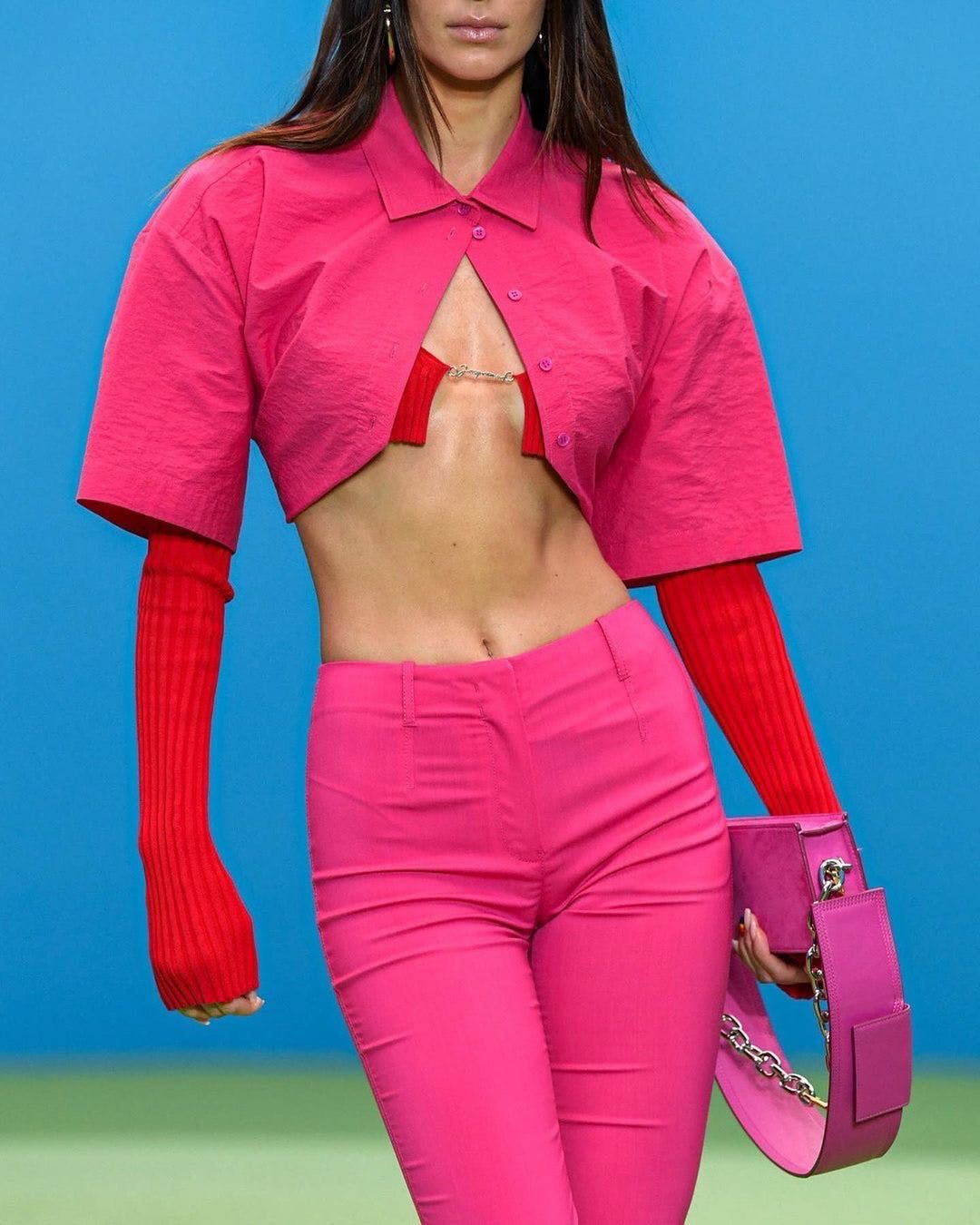 Against a white background, the model is wearing only accessories, including the "Le Sac Ciuciu" bag in pink, heel sandals in the same shade, and, to top it off, red knee-high socks. The bag's chain detail harmonizes with the extravagant hoop worn by Jenner, while her hair and makeup bring a more natural look to the image, creating the perfect balance.

Jenner poses holding onto a single rope. If, for many, this moment seems like it would require great strength and concentration, Jenner couldn't look calmer-the natural grace of a model.