Yesterday, Kendall Jenner eschewed her usual sexy looks for Annie Hall cosplay, but nobody was prepared for the one-woman fashion show she was about to bring to the streets of New York City. In less than 24 hours, Jenner got photographed wearing four outfits in total - and all of them featured wide-leg pants.

The Annie Hall look, which got topped off with a fuzzy bucket hat that Diane Keaton would approve of, featured long, flowy black pants, though they were pretty much covered up by her long coat.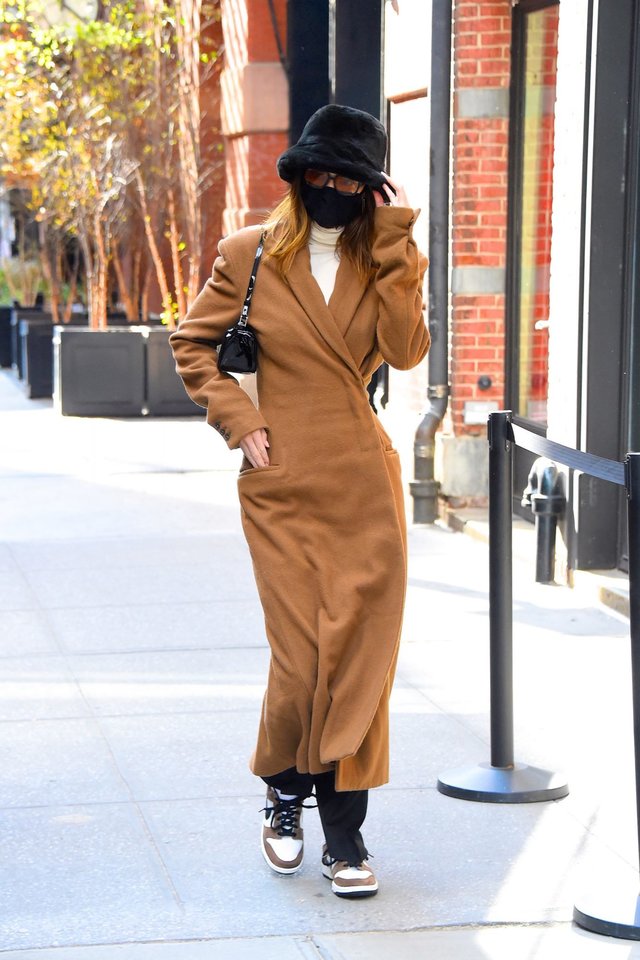 After that statement-making swerve, Jenner wore an all-black ensemble (complete with mask) that included a simple, straightforward button-up top that had surprise sheer sleeves and velvety pleated black pants. They verged on carrot-shaped and got cinched by a skinny belt.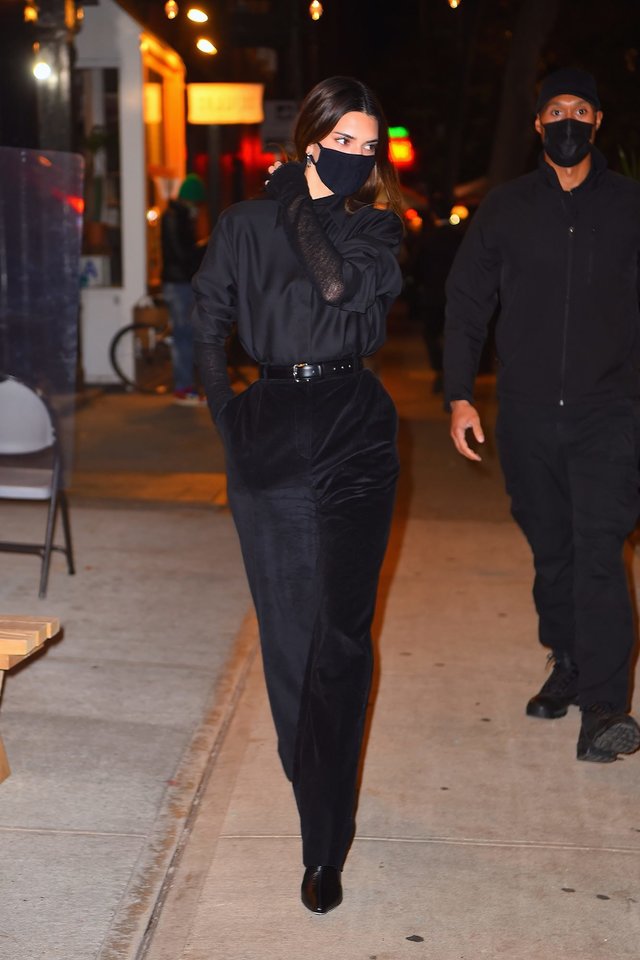 This morning, Jenner seemed to toss out the fashion "rule" book and wore an all-white outfit, even though it's been a few months since Labor Day Weekend. Her all-white look had flowing, wide pants by Musier Paris atop a pair of dark-brown menswear-inspired lace-ups, a textured white knit, and an open button-up.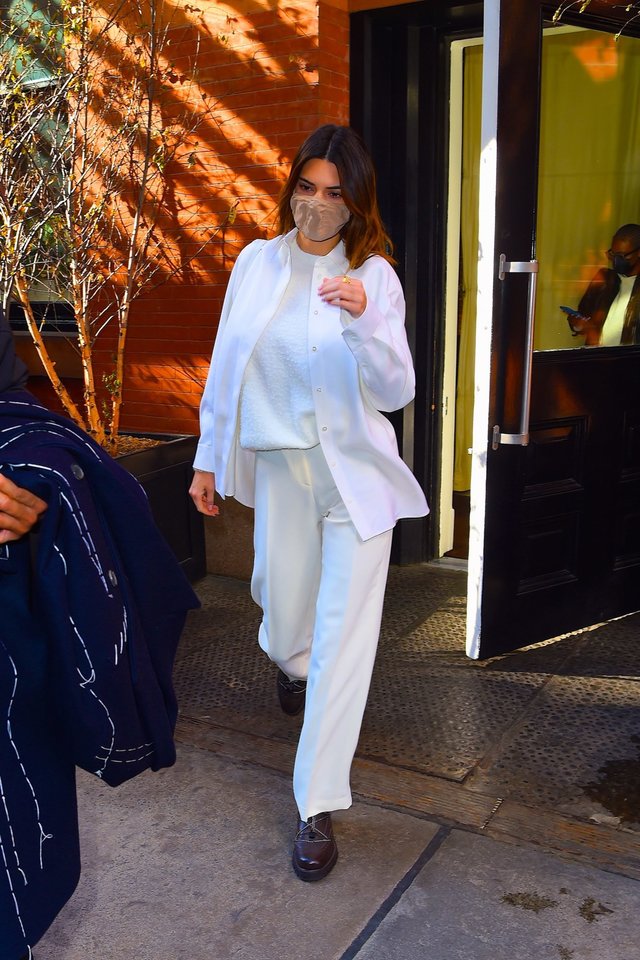 After the all-white ensemble, Jenner wore the Isa Boulder Exception Sweater in mustard (over another turtleneck) that featured an intricate cable-knit pattern, along with straight-leg, khaki-colored pants by (also Musier Paris) and another micro '90s shoulder bag, very similar to the one she wore yesterday.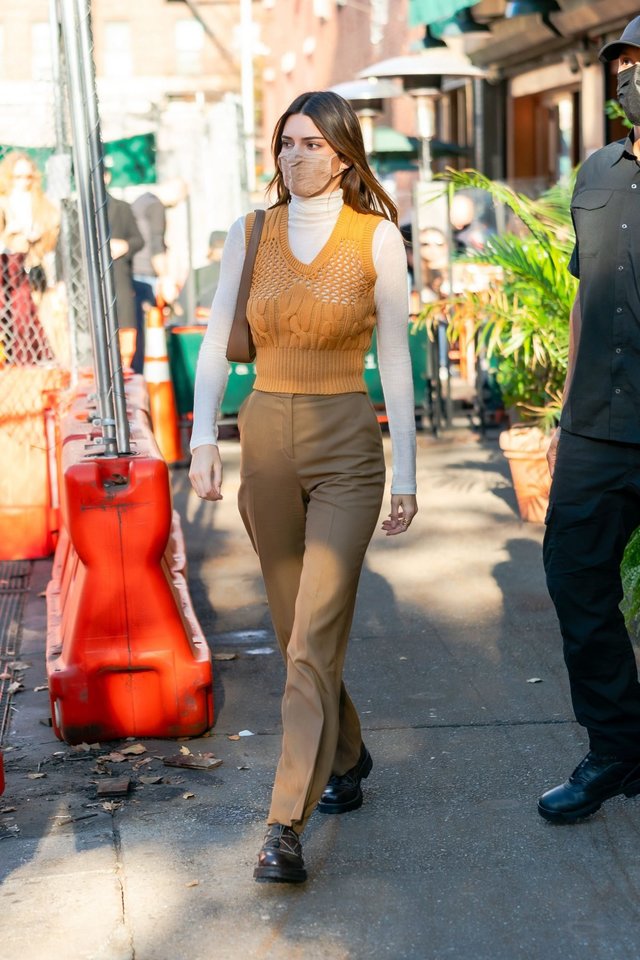 She repeated her chunky shoes and nude-colored mask, proving that even though packing for a trip is never easy, packing as a Jenner is on a whole other level, even if this specific Jenner is cycling through a very cool, very unexpected rotation.