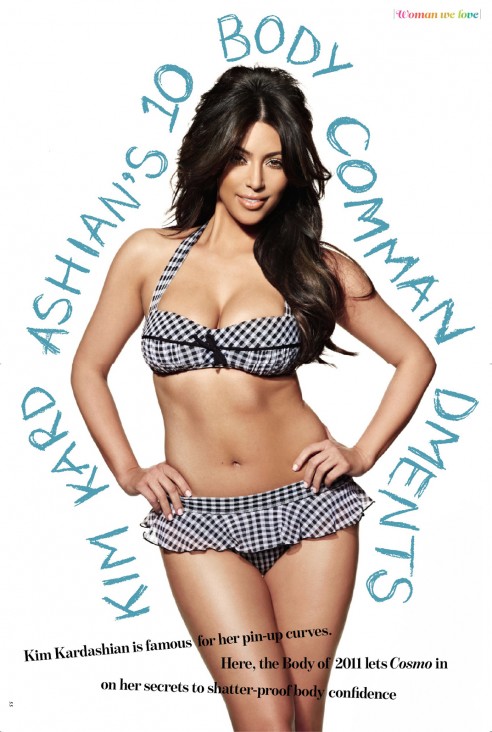 Some highlights from the interview:
On having cellulite: I have cellulite. So what! I've never claimed to be perfect. It's crazy anyone should assume that just because you're in the spotlight, you're flawless. Sometimes I pig out and I still feel great, and think, "That was so worth it!" That's how I feel a lot of the time. I think, "See this little dimple of cellulite here? It was so worth it for that cookies 'n' cream ice cream!"

On dieting: If I was stuck on a diet my whole life, I would be really miserable. I love to eat. If you can't enjoy your life then what's the point? You can't torture yourself. I love Rice Krispies Treats, ice cream and frozen yogurt.

On her curvy figure: I never aspired to be a size zero. Although one time I tried on a dress with a size-8 label when I thought I was a size 4. It turned out it was a UK size 8, so actually it was my normal size. But it made me think, "Why do I even care?"

I couldn't care less if it said 14. It's just a number. Your best measure is to look in the mirror. I always say you shouldn't weigh yourself. I don't even have a set of scales in my house.