Over the years, Kim's outfits have certainly delivered drama and sex appeal in spades. Here, an ongoing look at her best style moments, from her early KUWTK days to recent 2020 outings.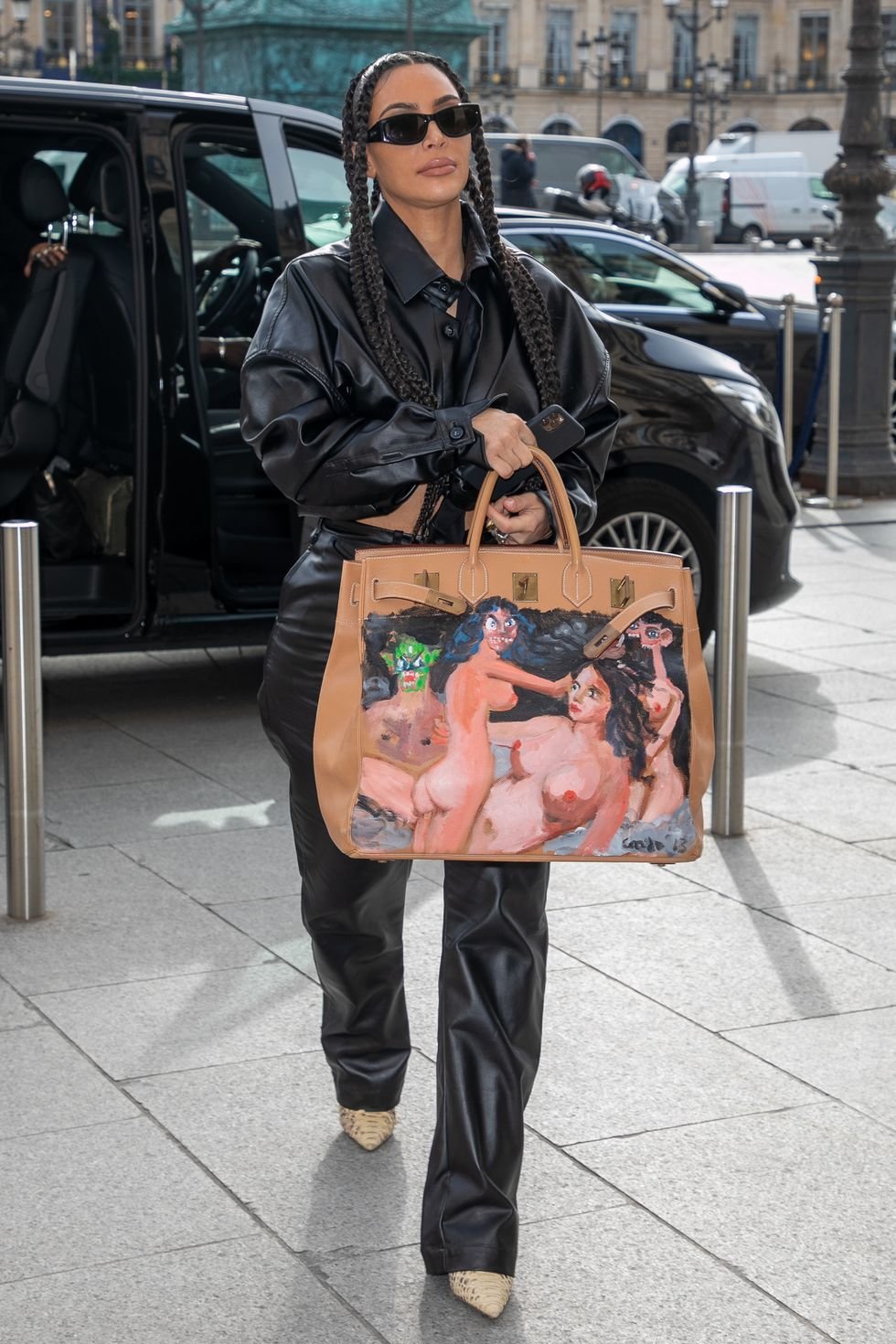 March 3, 2020

Carrying a Hermès Birkin bag that features painting by artist George Condo for an outing in Paris.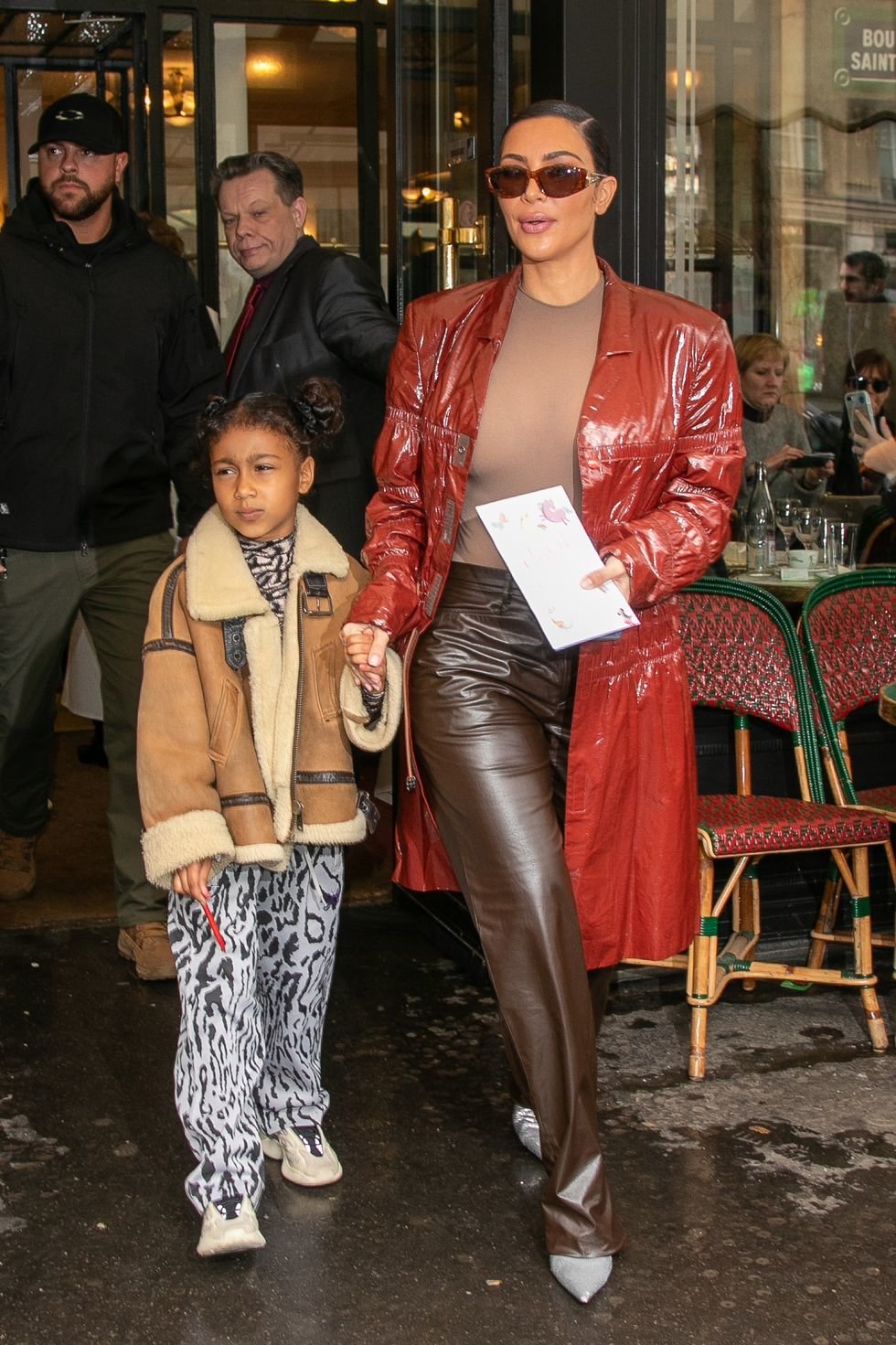 March 2, 2020

Seen outside of Café de Flore restaurant in Paris with daughter North West.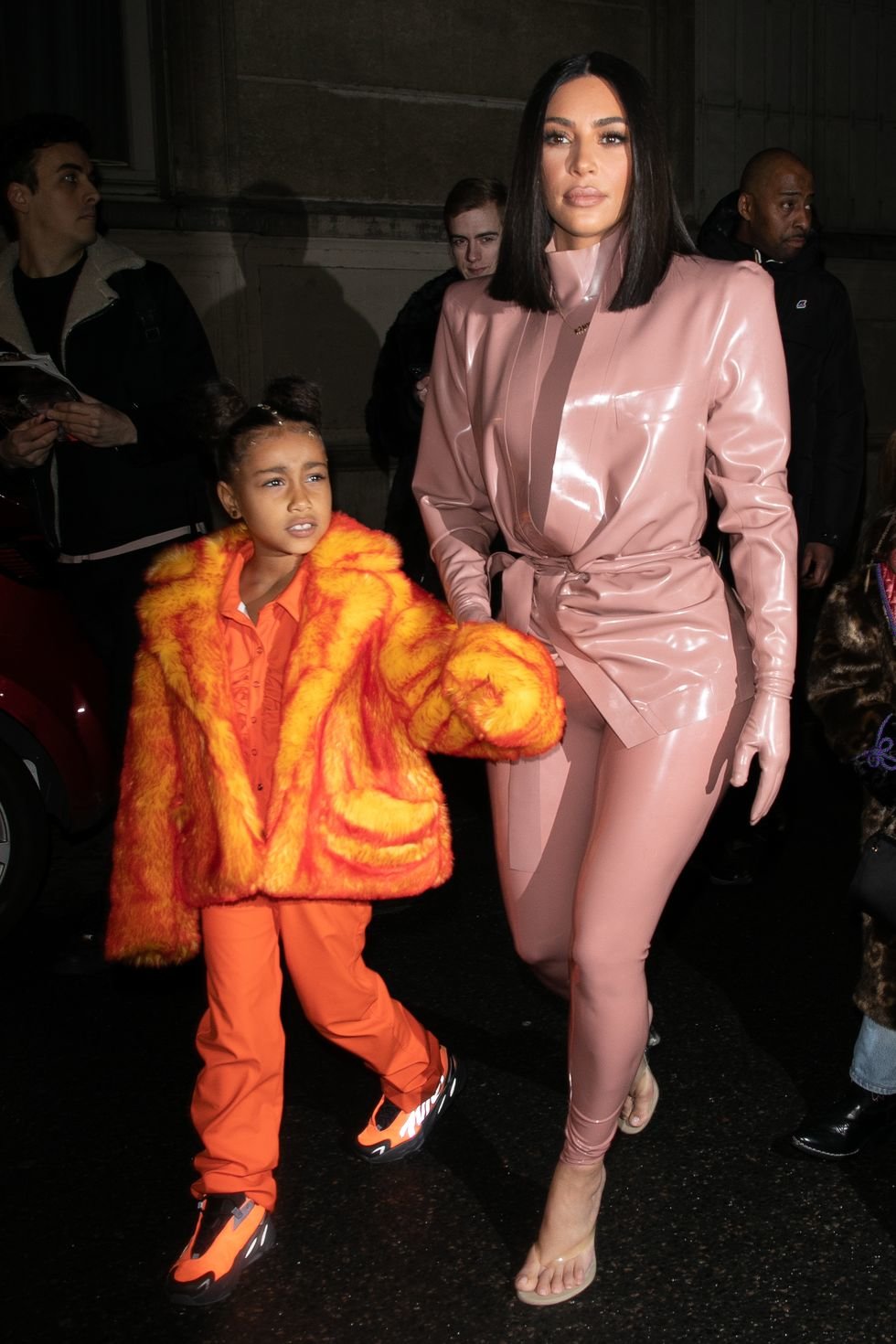 March 1, 2020

Wearing a beige-colored latex outfit with daughter North West in Paris.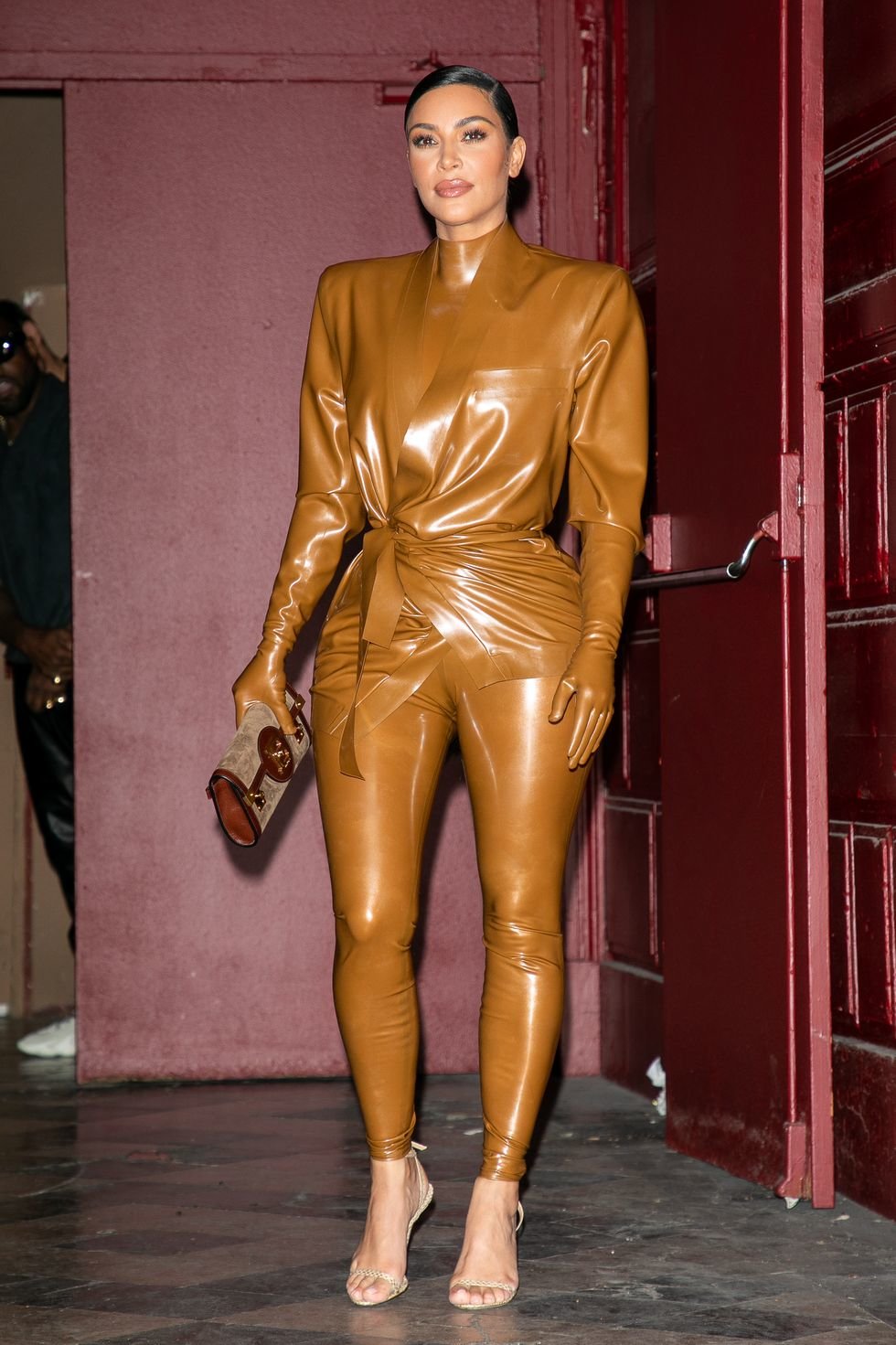 March 1, 2020

Leaving Kanye West's Sunday service during Paris Fashion Week.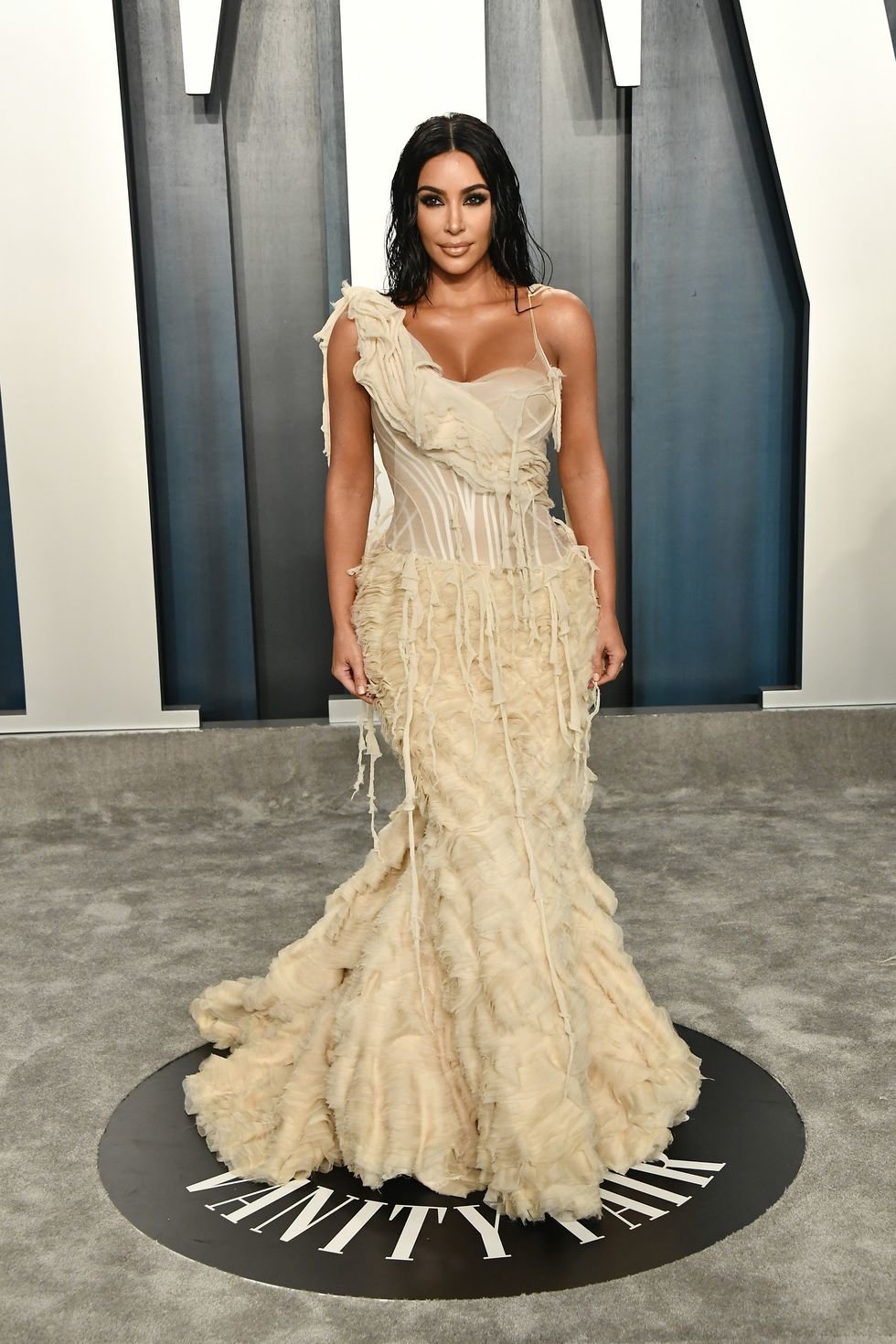 February 9, 2020

In a feathered Alexander McQueen gown for the Vanity Fair Oscars party.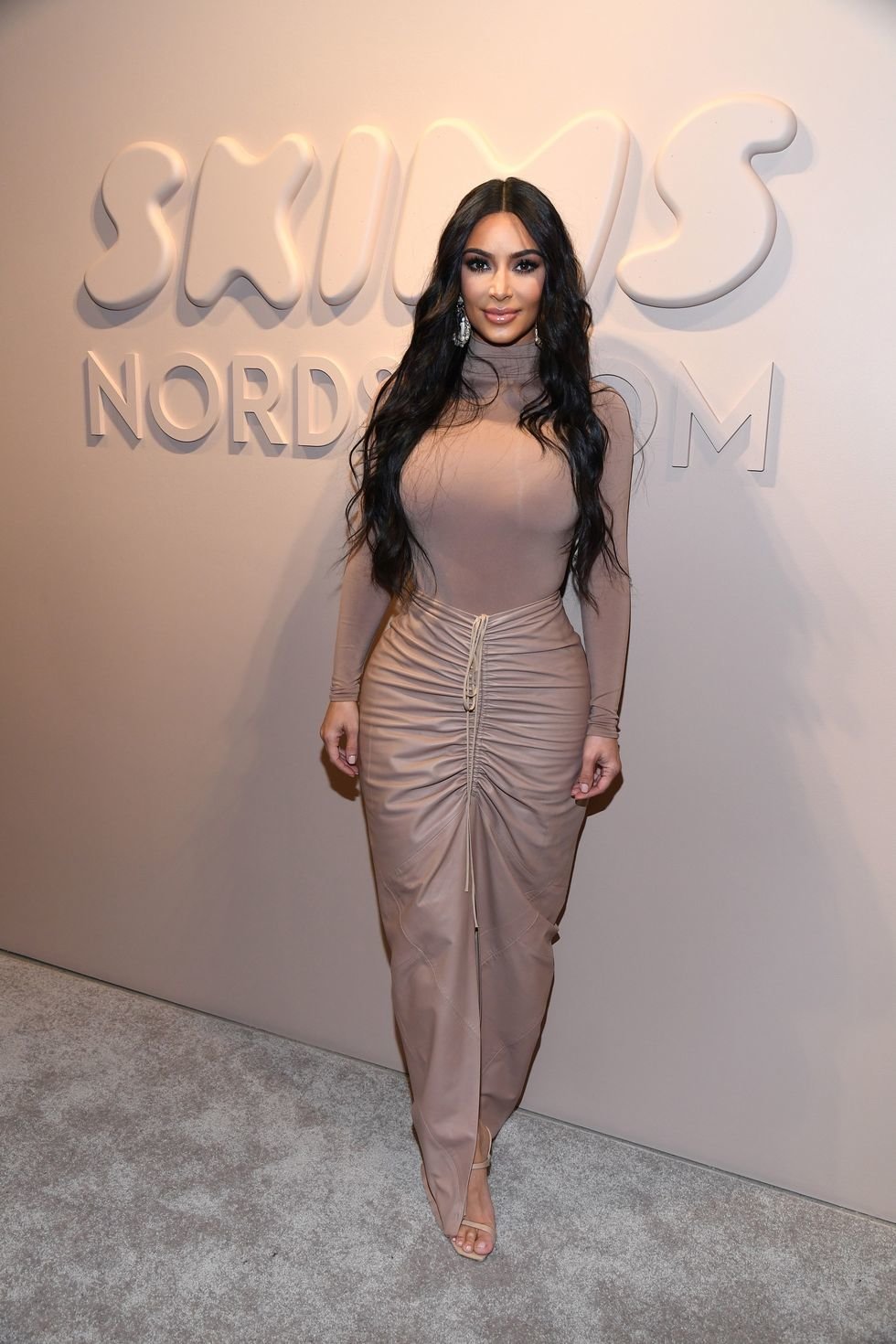 February 5, 2020

Celebrating the launch of SKIMS at Nordstrom in New York City.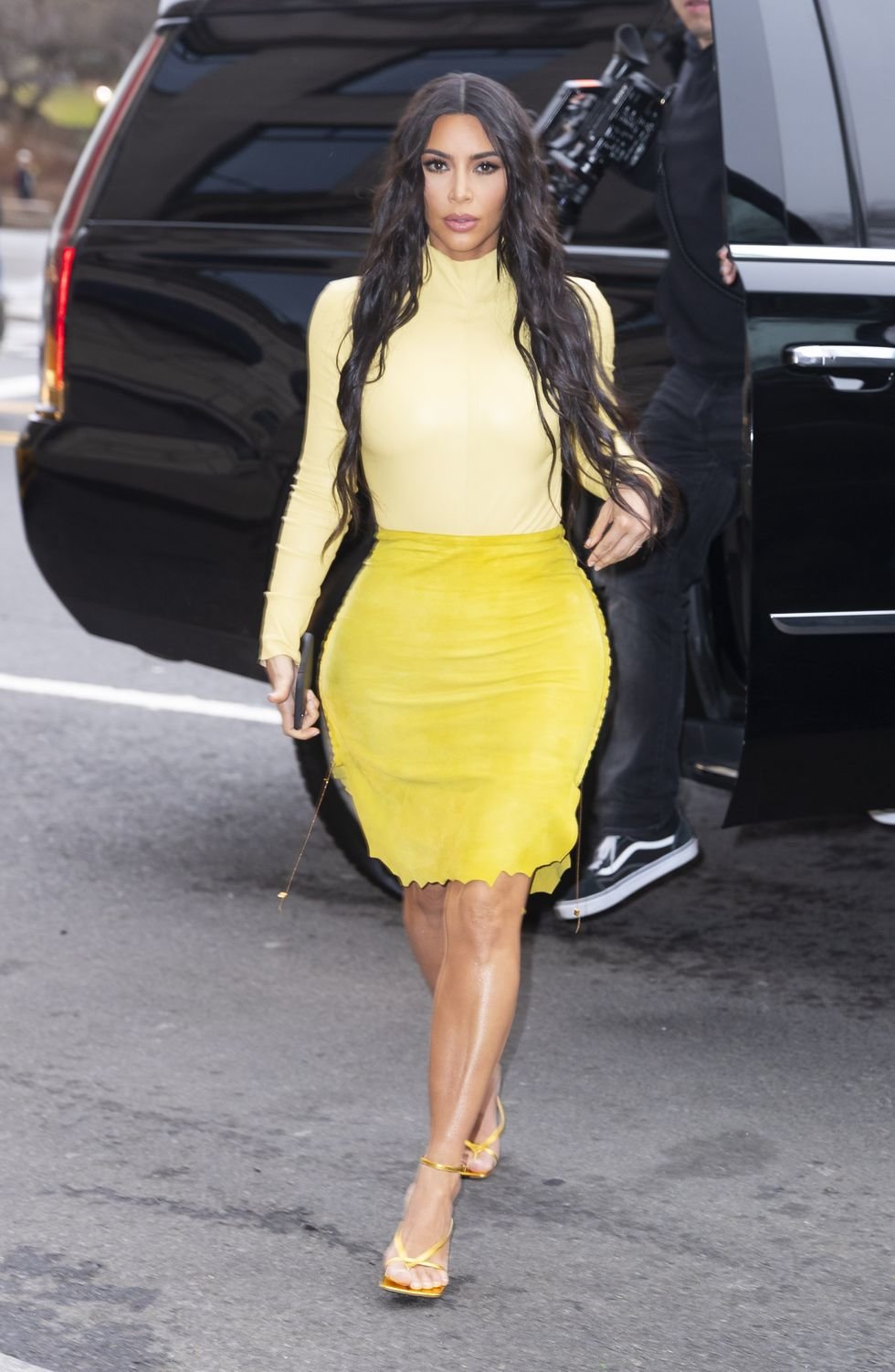 February 5, 2020

Out and about in New York City, wearing a yellow ensemble.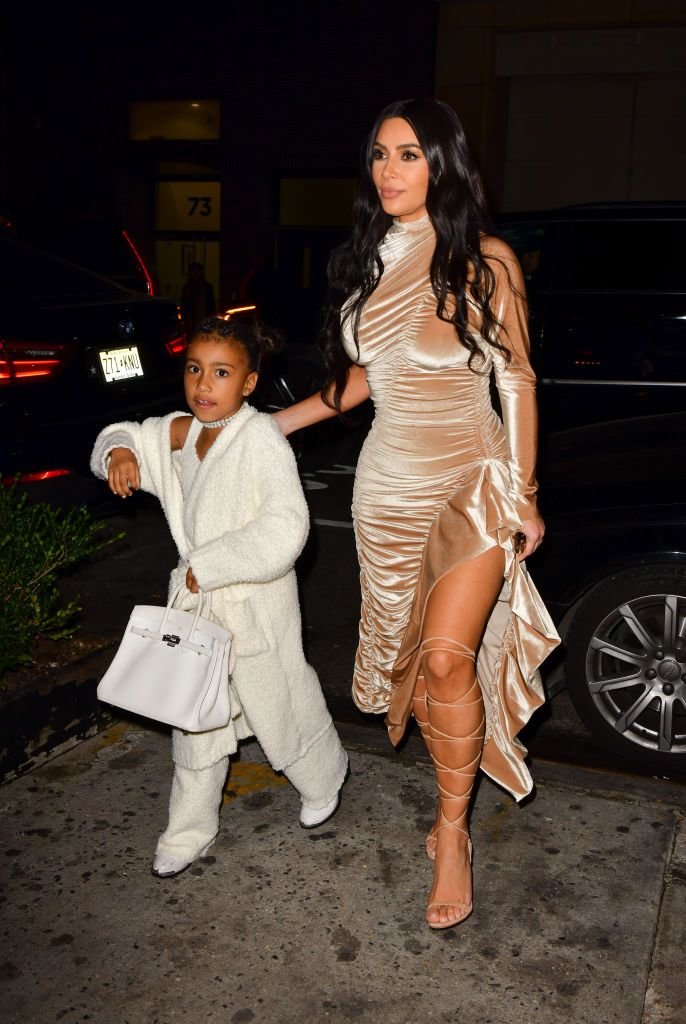 December 22, 2019

Wearing a ruched dress and gladiator heels for an outing with her daughter, North West in New York City.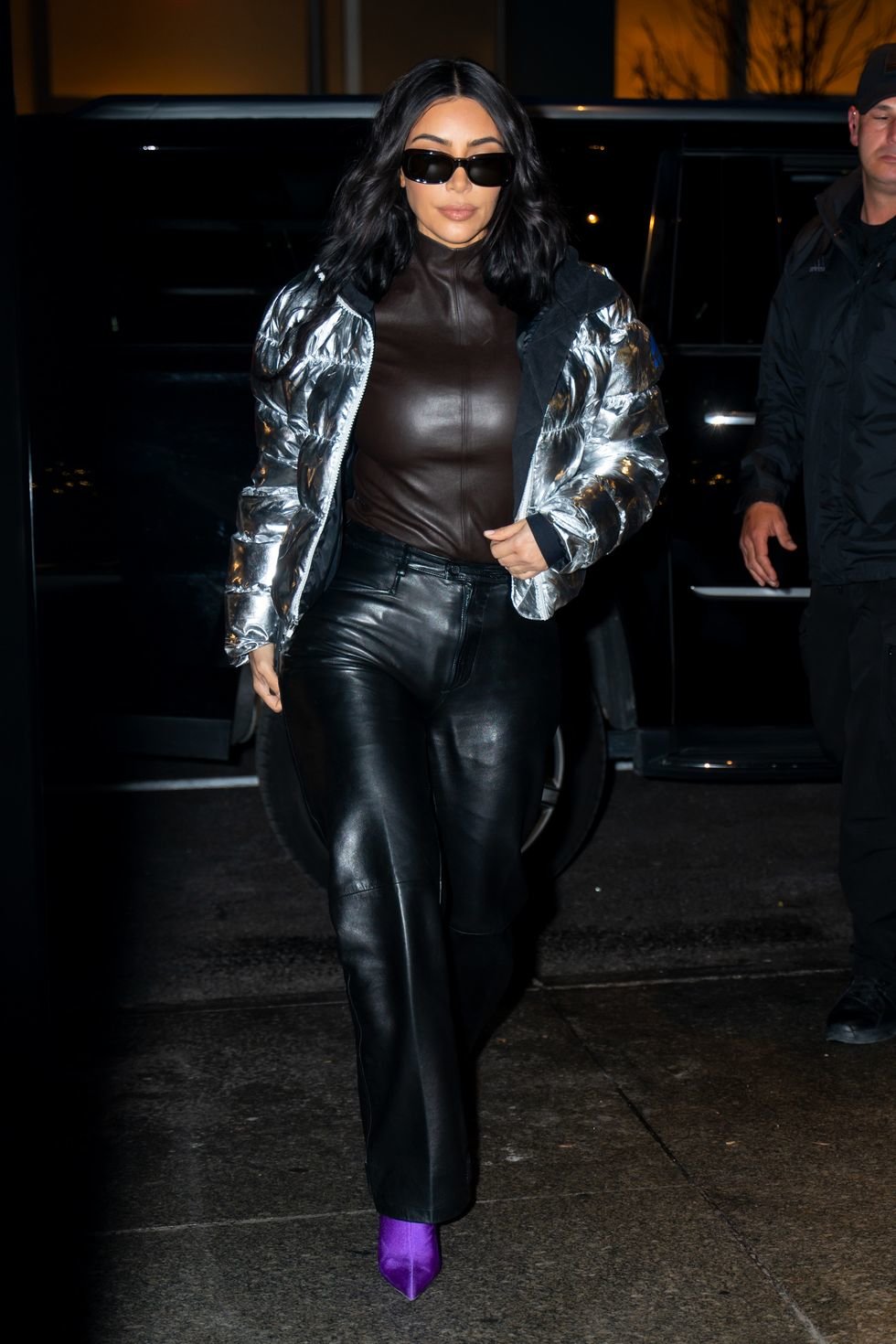 December 21, 2019

Walking through Manhattan in a leather outfit, metallic puffer jacket, and bright purple pumps.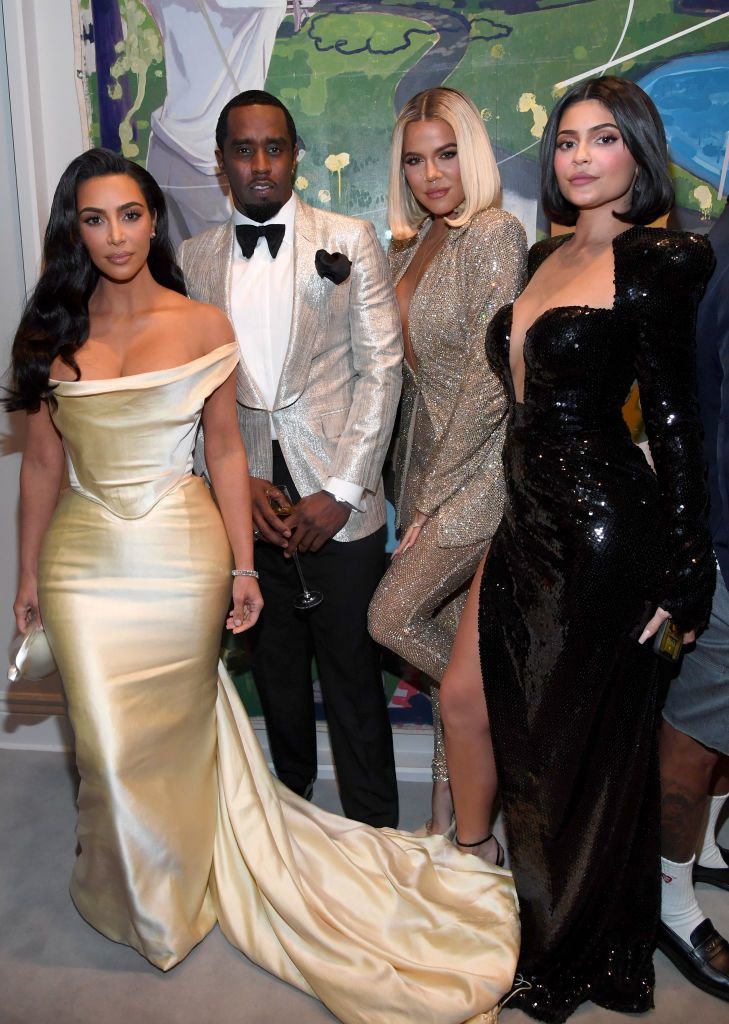 December 14, 2019

Attending Sean Combs's 50th birthday party in Los Angeles alongside sisters Khloé Kardashian and Kylie Jenner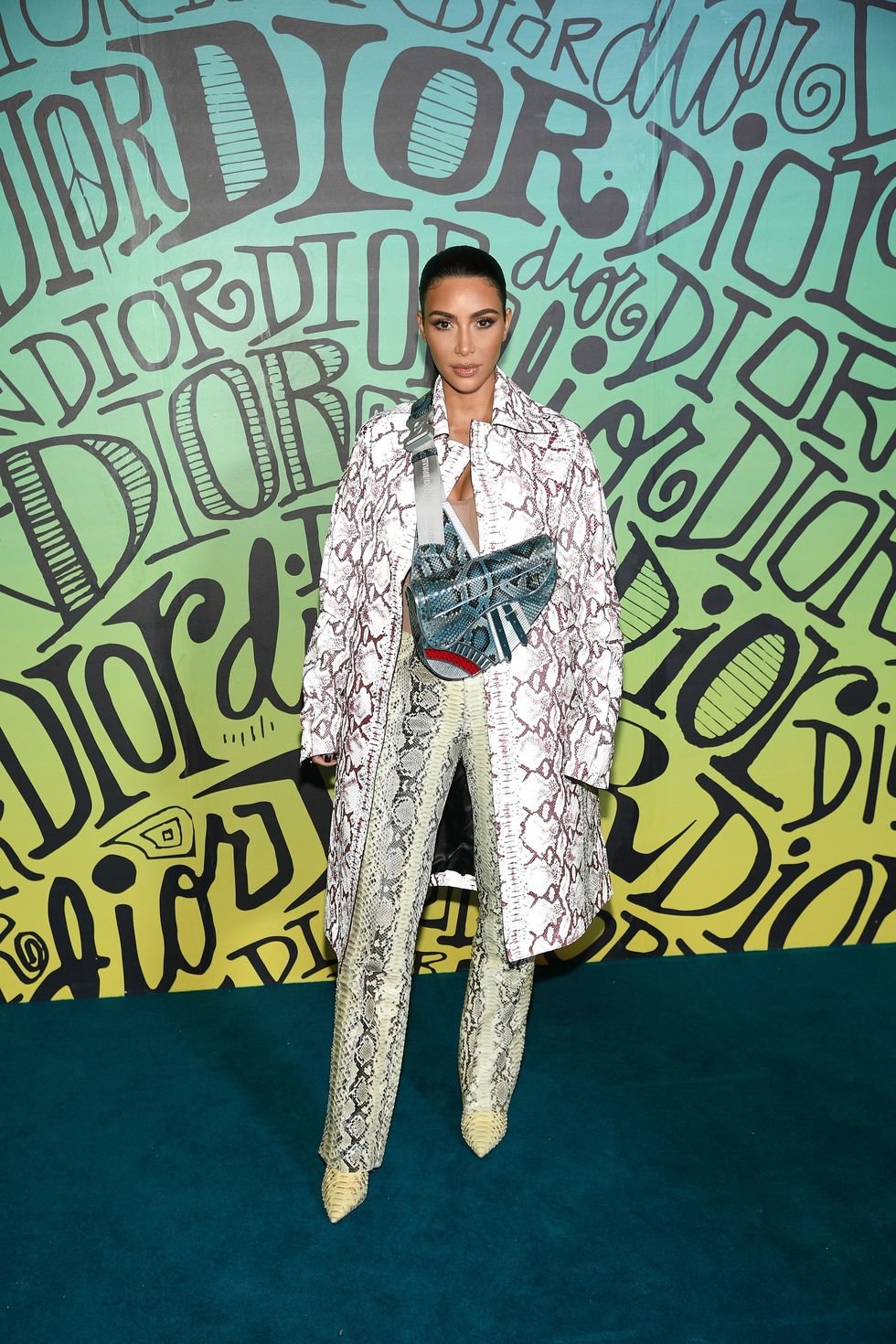 December 3, 2019

Wearing animal print for the Dior Men's Fall 2020 runway show in Miami, Florida.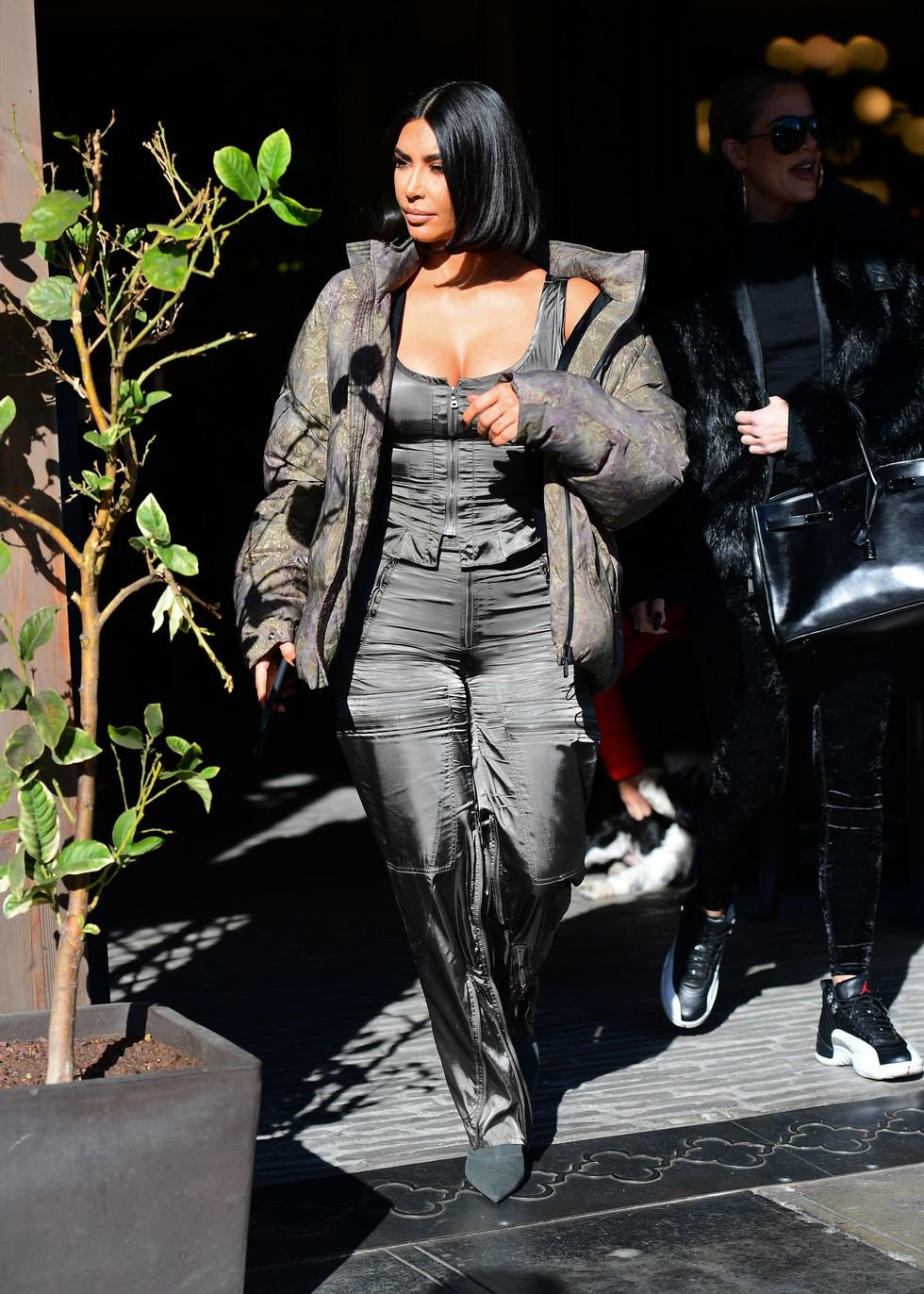 December 2, 2019

Spotted in a black corset and matching track pants for a walk in Los Angeles.