It has been five years since French Actress Léa Seydoux first teamed up with creative director Nicolas Ghesquière for her Louis Vuitton campaign debut. Now, the longtime brand ambassador is kicking the term femme fatale up a notch for her latest batch of ads, photographed by Steven Meisel and styled by Marie-Amélie Sauvé in Paris.

With her natural, glowing beauty on display, Seydoux elegantly lays nestled between the sheets embracing the new Capucines in black Taurillon leather. Leaving little to the imagination, the stunning imagery focuses on the intimate relationship between a woman and her handbag.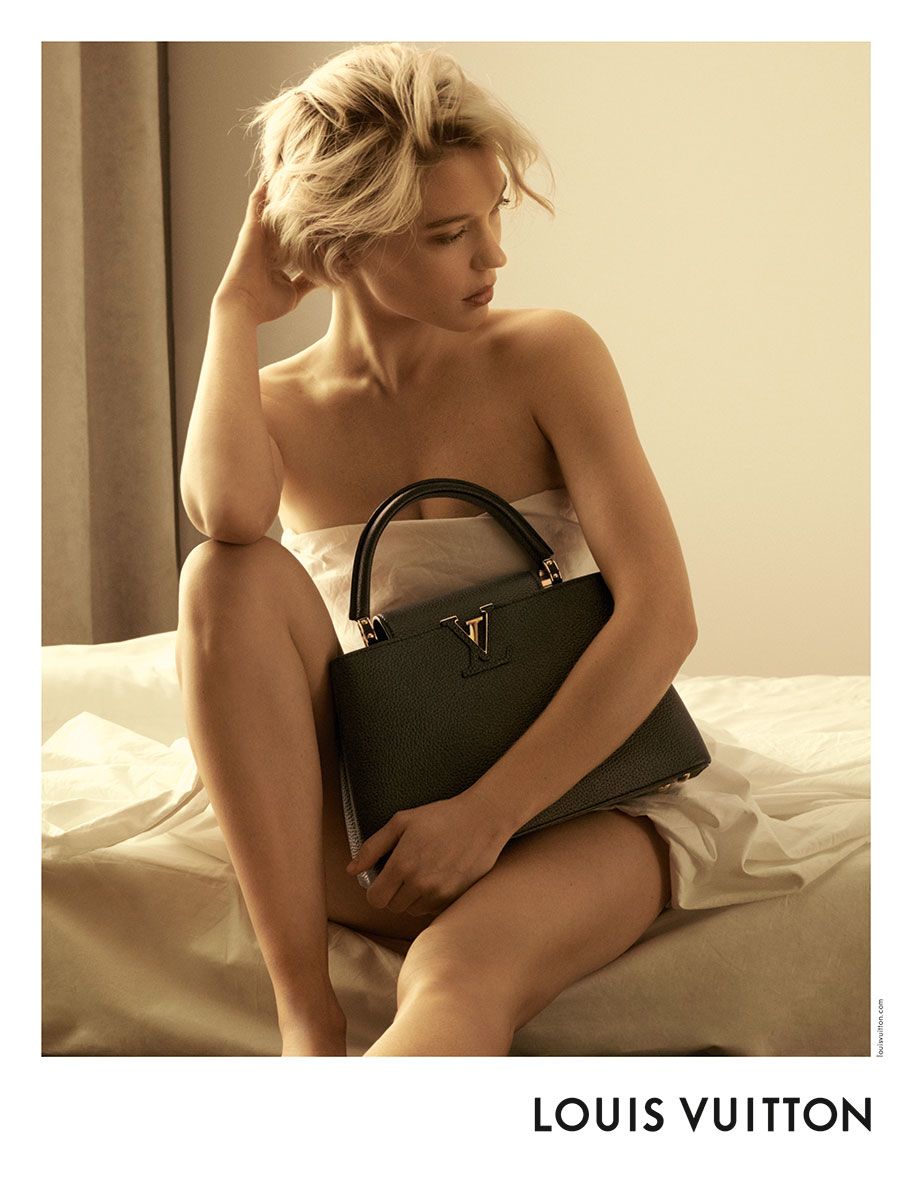 Still, this particular purse is far from your average sleek design. Named after Rue Neuve-des-Capucines, the address where Louis Vuitton opened his first store in 1854, the new iteration of the beloved classic bag focuses on timeless elegance and exquisite craftsmanship.

"The Capucines represents the essence of French savoir-faire," Seydoux said via statement. "There is no brand more iconic than LV. It is such an honor to work with Nicolas. I always feel welcome and we have so much fun collaborating together."

When asked where she plans to take her new Capucines once the world fully opens back up, Seydoux has the perfect answer ready.

"My Capucines bag will join me as I travel the world to reunite with my friends. I can hardly wait! " Seydoux, of course, is part of elite group, now officially joining the ranks of leading ladies who have been featured in not one, but countless campaigns for the fashion house, including Michelle Williams and Alicia Vikander to name a few.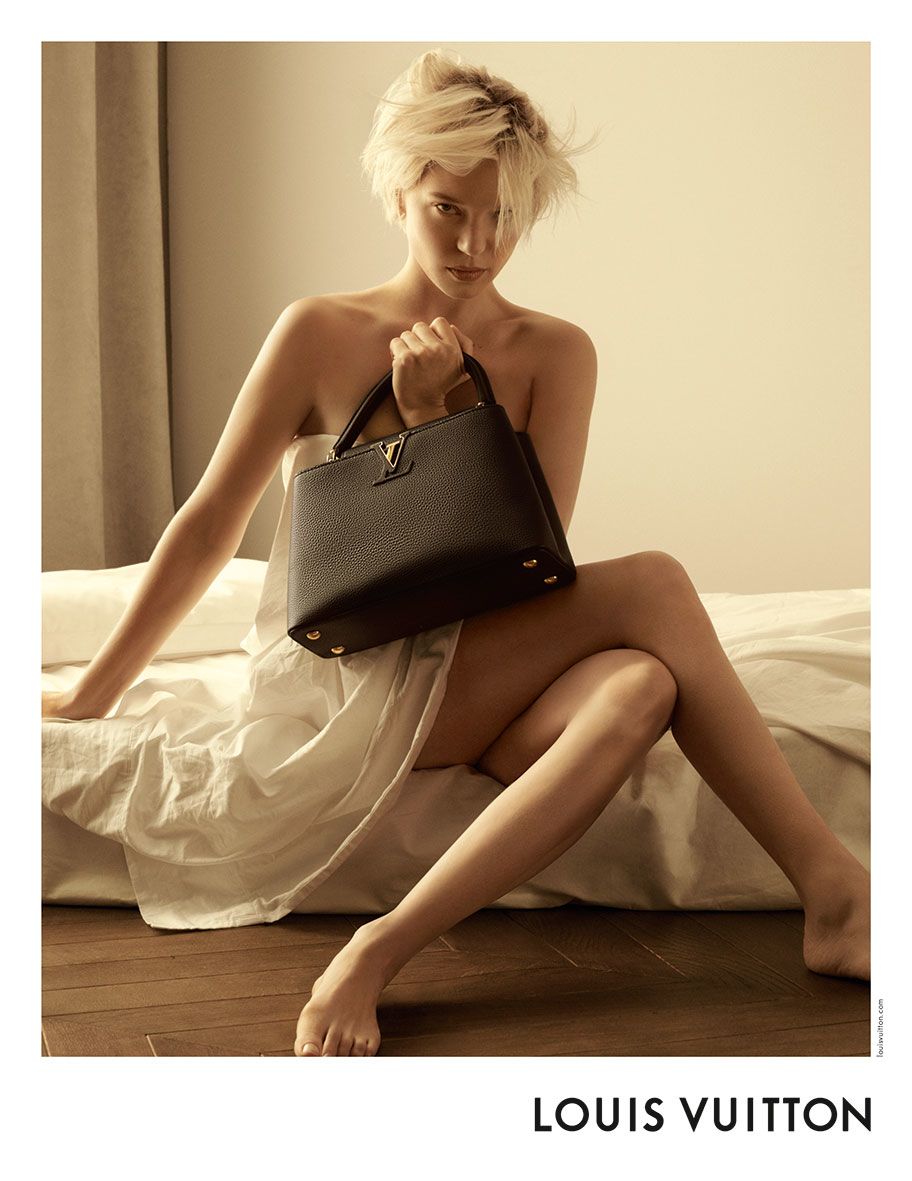 Fashion lovers who are looking for something unique when bag shopping this spring might want to listen up. According to Seydoux, this bag also has a very special feature.

"You can't even imagine everything I have inside. In that tiny secret pocket, I hide my secret lucky charm, something I always carry with me," Seydoux told InStyle exclusively. As we all navigate a new normal this season, we for one, will take all the luck we can get, and look forward to making use of this tiny secret compartment.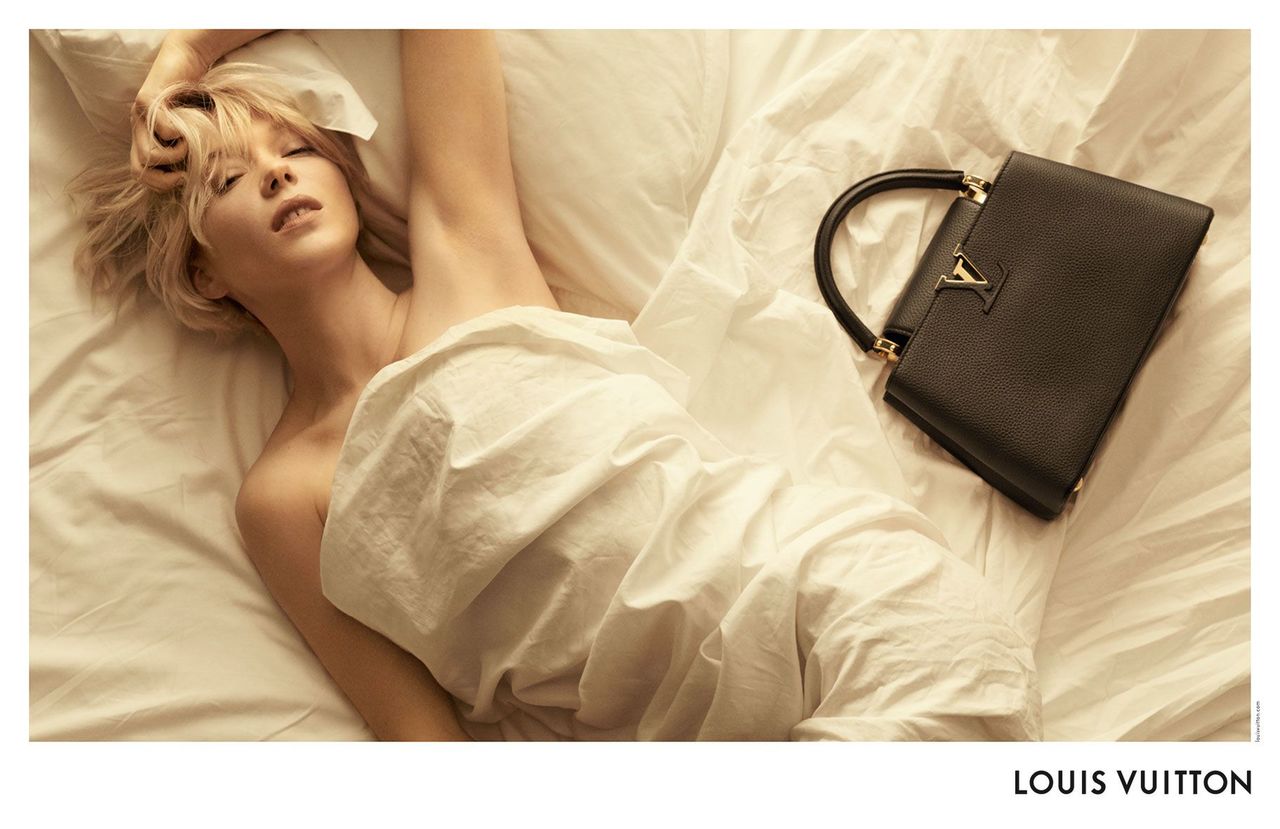 We can't wait to see the full range of 10 colors and three sizes when the stunning collection officially hits stores April 1st. The one Seydoux snuggles is the black Taurillon leather variation, which retails for $5,100, and will be available at select Louis Vuitton stores, 866.VUITTON, and louisvuitton.com.