As shopping in-person becomes the norm again, brands are creating immersive shopping experiences ranging from futuristic art installations to quintessential summer destinations. With summer shopping more exciting than ever, indulge in our favorite destination pop-up shops where you can shop for location-exclusive and limited edition items.


1. Dioriviera Oasis at Rosewood Miramar Beach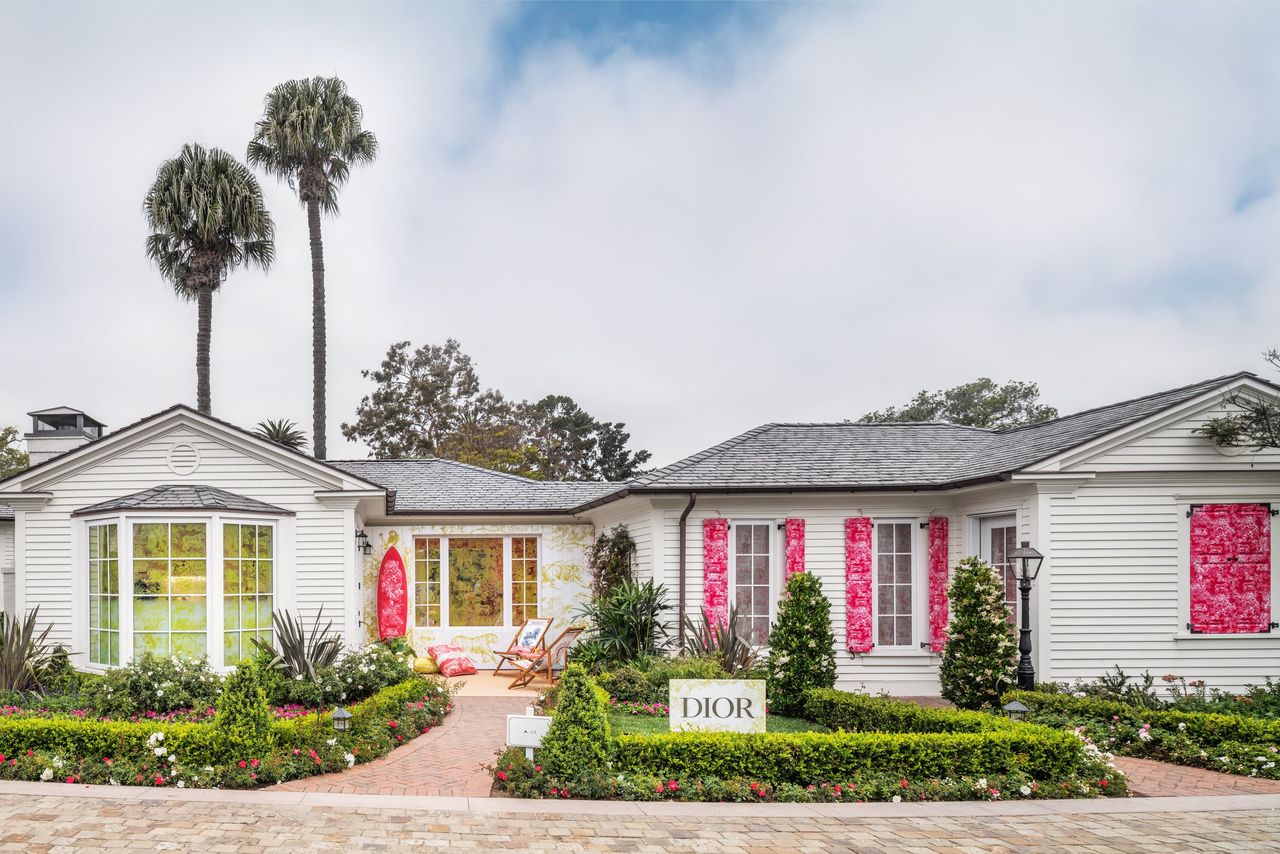 As a part of the Dioriviera global experience, Dior takes you on a luxurious beach-side getaway to its pop-up in Montecito, California. The oceanfront resort, which was also the backdrop for L'OFFCIEL's summer cover story featuring Katy Perry, celebrates the Dioriviera capsule collection while creating a one-of-a-kind shopping experience. Guests can shop inside the bungalow suites, where they are greeted with Maria Grazia's toile de Jouy neon pink and chartreuse prints along the walls. With branded umbrellas, hammocks, and fold-out chairs outside the suite, guests can lounge in the themed hangout spots and pool area. The brand also opened pop-ups in Capri, Mykonos, Ibiza, and more.

The Diorivera pop-up in Montecito is open through September 6.


2. Bottega Veneta in Williamsburg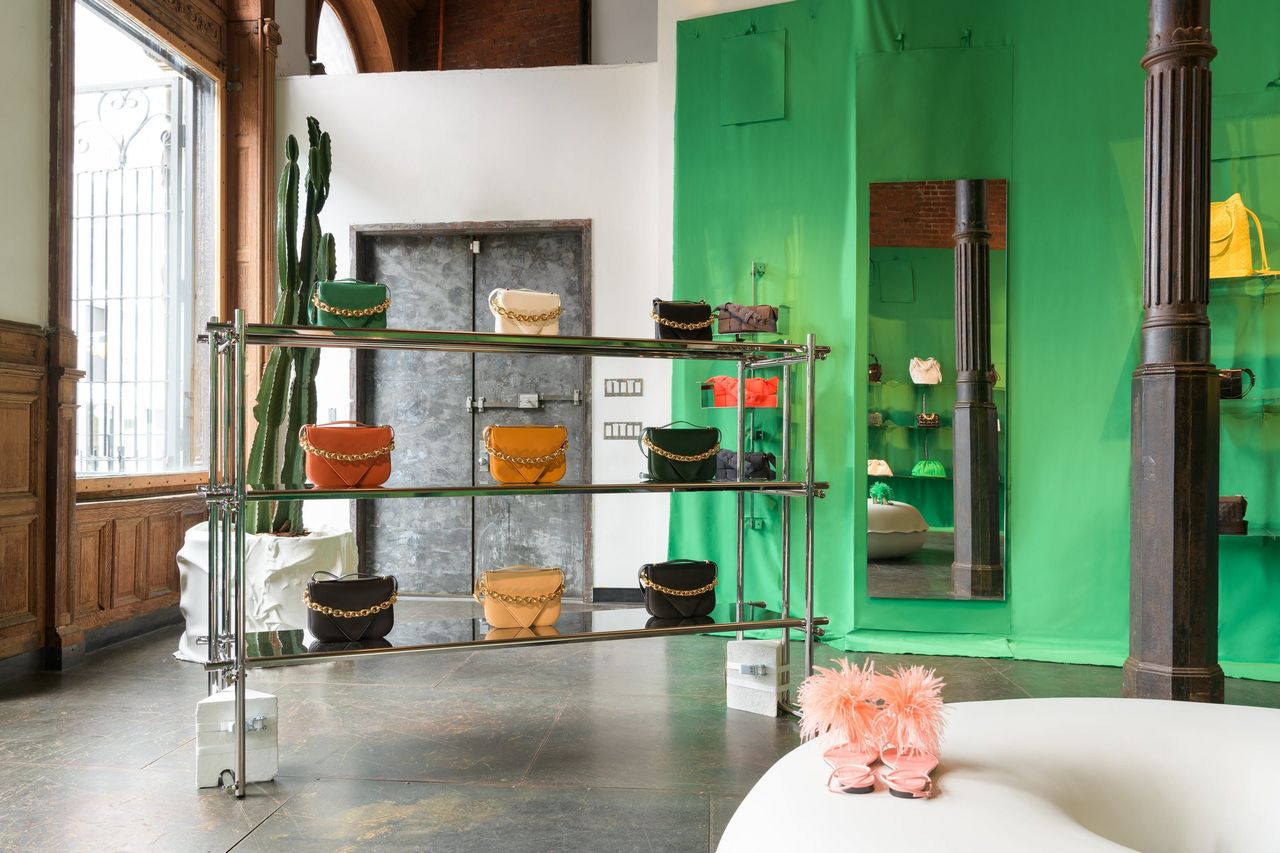 Bottega Veneta recently opened a new pop-up shop in the Williamsburg, Brooklyn neighborhood. In what used to be a bank built back in 1889, the space has since been used as an art workshop, barbershop, and recording studio. From large arched windows to a basement vault, the building's classic architecture perfectly aligns with Bottega Veneta's structural aesthetic. The limited-time store features pieces from the brand's Spring/Summer 2021 collection in addition to handbags and shoes.

Located at 33 Grand Street, Bottega Veneta's pop-up store is open through September.


3. Cartier in Michigan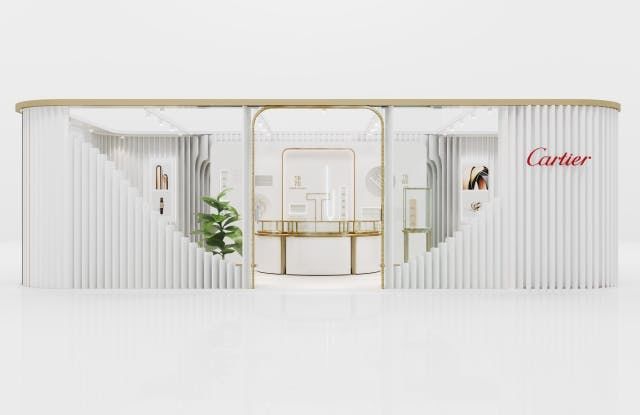 Cartier pop-up at the Somerset Collection in Troy, Michigan highlights its Clash de Cartier and Culture of Design collections, which include popular styles such as the Love and Trinity de Cartier jewelry timepieces.

Cartier's Culture of Design Troy pop-up shop at the Somerset Collection is open through August 5.


4. Louis Vuitton: Walk in the Park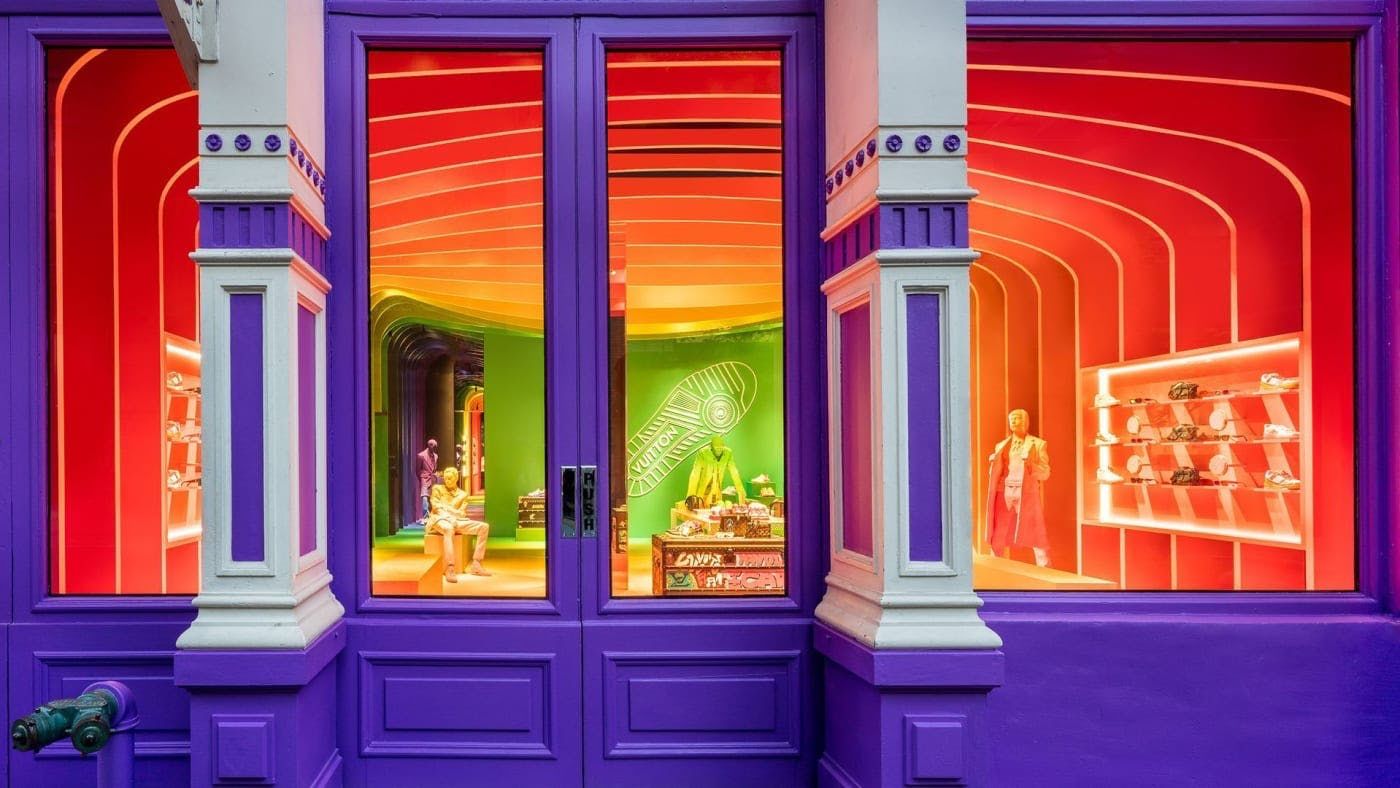 Louis Vuitton's Walk in the Park is a vibrant pop-up shop in Manhattan's SoHo neighborhood featuring shoes and accessories by Men's Creative Director Virgil Abloh. Past the bold purple exterior, the futuristic space features colorful neon arches inspired by Paris' Pont Neuf.

Located at 122 Greene Street, the Louis Vuitton Walk in the Park pop-up is open through August 9.


5. Chanel in Capri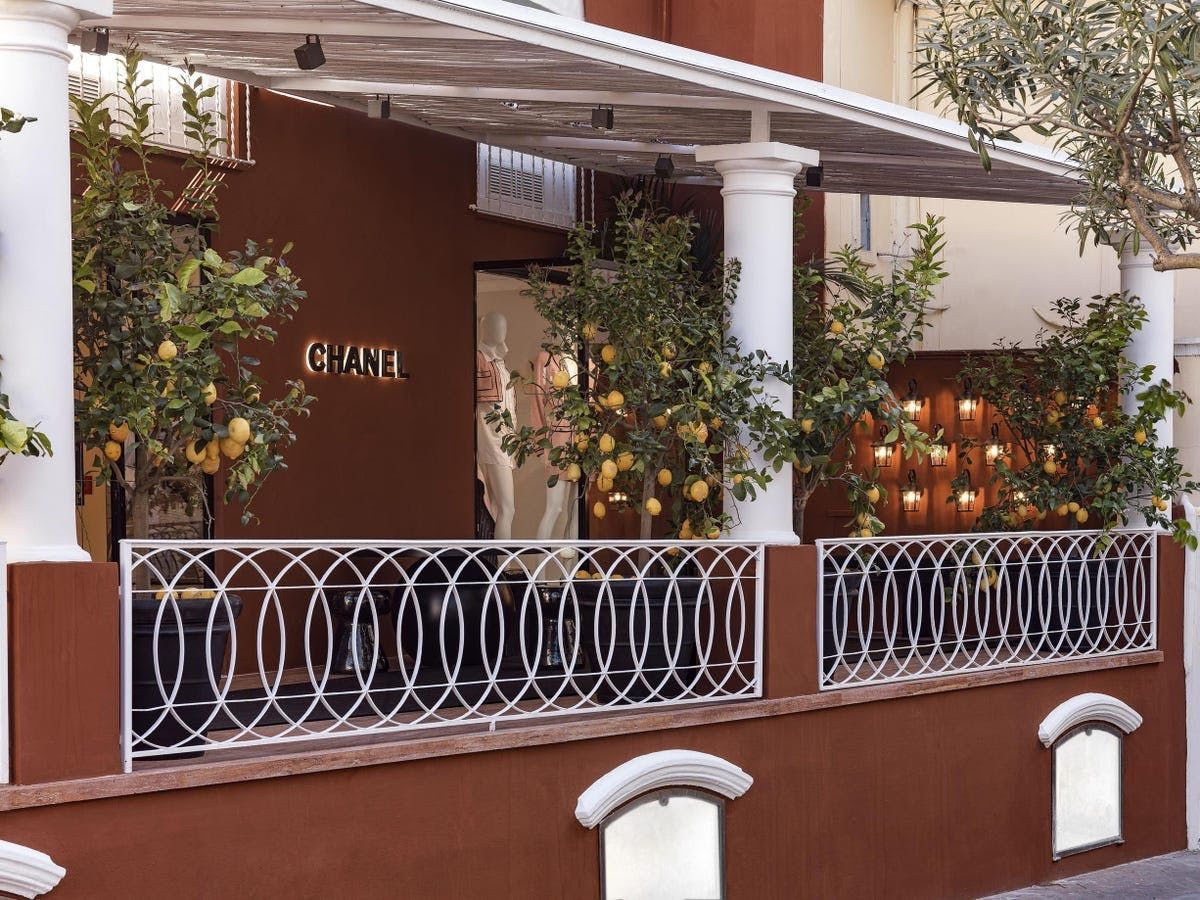 On the island of Capri, Chanel has once again reopened its seasonal Mediterranean boutique. In theme with the location, the terracotta-hued stone exterior is accented with lemon trees and a wall full of lamps to evoke a cozy ambiance. Guests can shop the summer ready-to-wear collection along with pieces from the Chanel Coco Beach collection, available in select boutiques worldwide.

The Chanel pop-up boutique in Capri is open until October 31.


6. Valentino in Southampton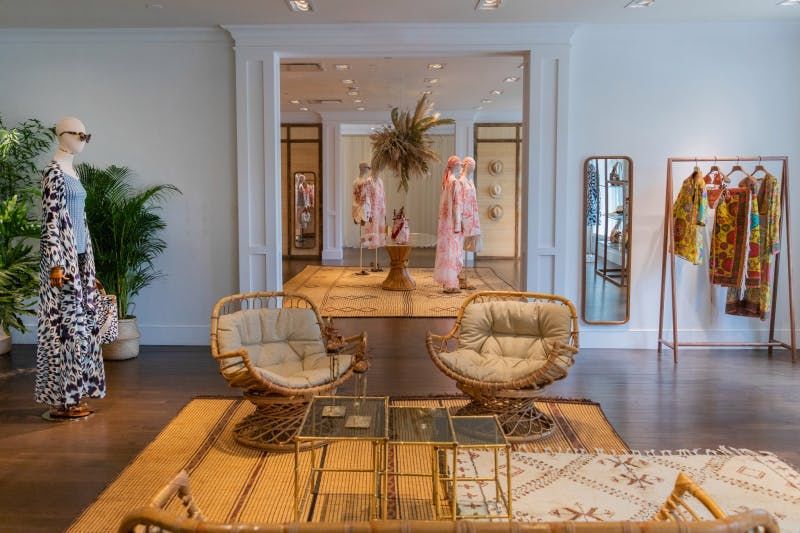 For Valentino's Escape Collection, the brand sets up a vacation-themed pop-up installation at the Phillips Auction House in Southampton, New York. Located in Southampton's Town Hall, the shop consists of mid-century rattan furniture and antique rugs to create a warm, inviting atmosphere. There, guests can shop the Valentino Escape Collection, which consists of beachwear essentials along with Valentino Garavani accessories.

Valentino's Southampton pop-up is open through July 28.


7. Louis Vuitton in Villa d'Este Hotel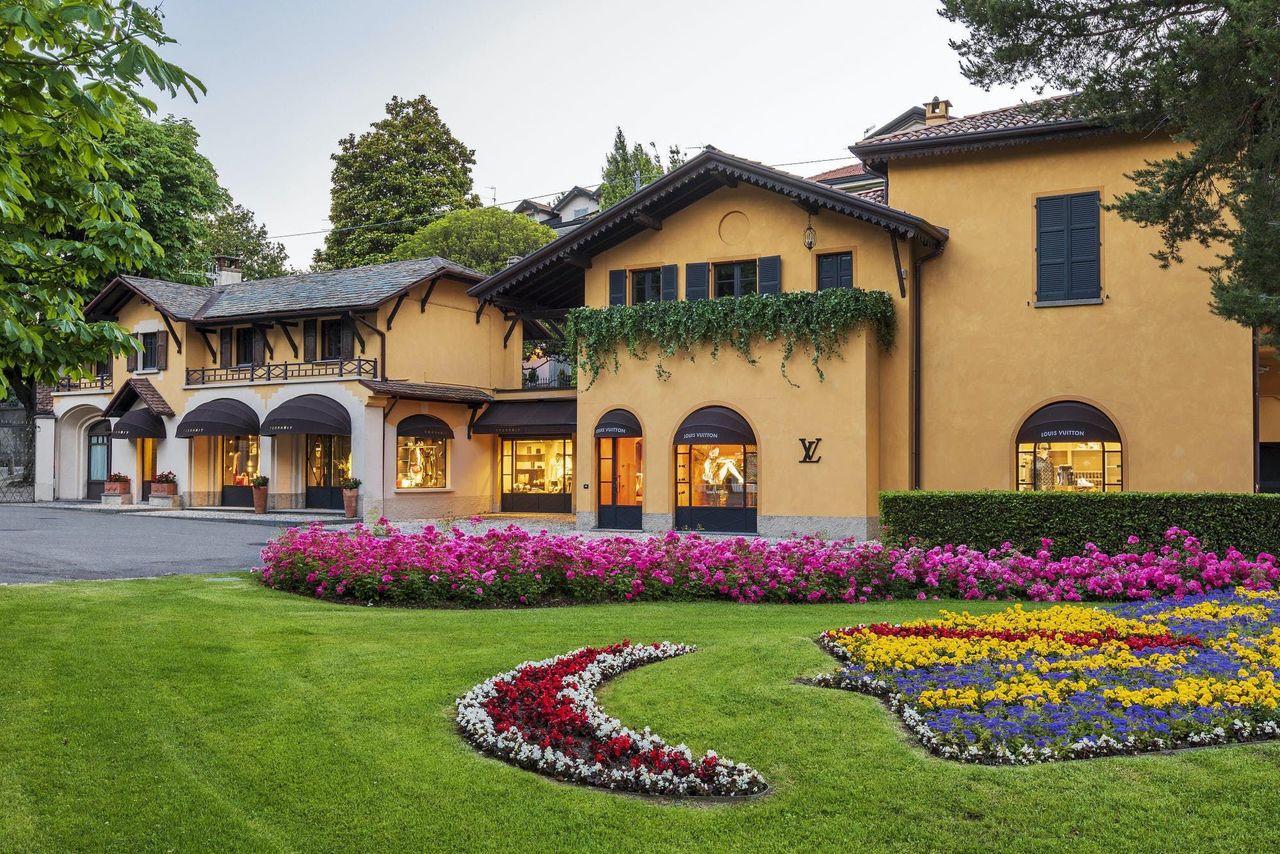 For the entire summer, Louis Vuitton opens its pop-up shop at the legendary Villa d'Este Hotel in Cernobbio, Italy. Nesting by the shores of Lake Como, the five-star hotel has welcomed royalty and international celebrities ranging from Frank Sinatra to Madonna. Guests can shop Louis Vuitton's men's and women's ready-to-wear, footwear, and accessories, and an assortment from the Objets Nomades collection, which features travel-inspired furniture made in collaboration with renowned designers.


8. Gucci in East Hampton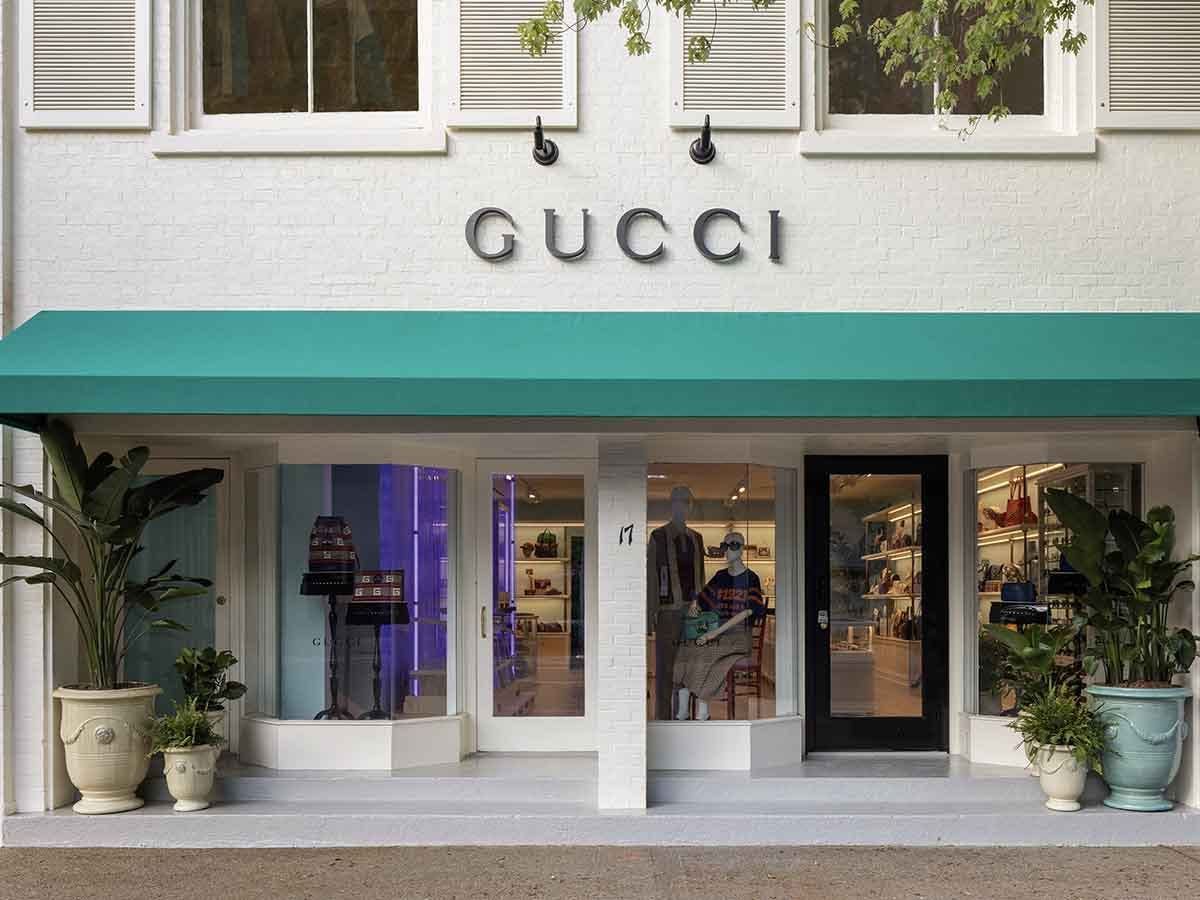 While Gucci has had numerous seasonal pop-ups in East Hampton, the brand is coming back permanently this time. The two-floor boutique features a wide array of men's and women's ready-to-wear, bags, shoes, and more. Guests can also shop Gucci's Hamptons-exclusive capsule collection, which includes an assortment of themed bags and small leather goods. From drawstring bucket bags to oversized woven totes with "The Hamptons" embossed in gold, Gucci is channeling beach-chic.

The Gucci East Hampton store is loacted at 17 Newtown Lane.


9. Etro in Forte dei Marmi in Italy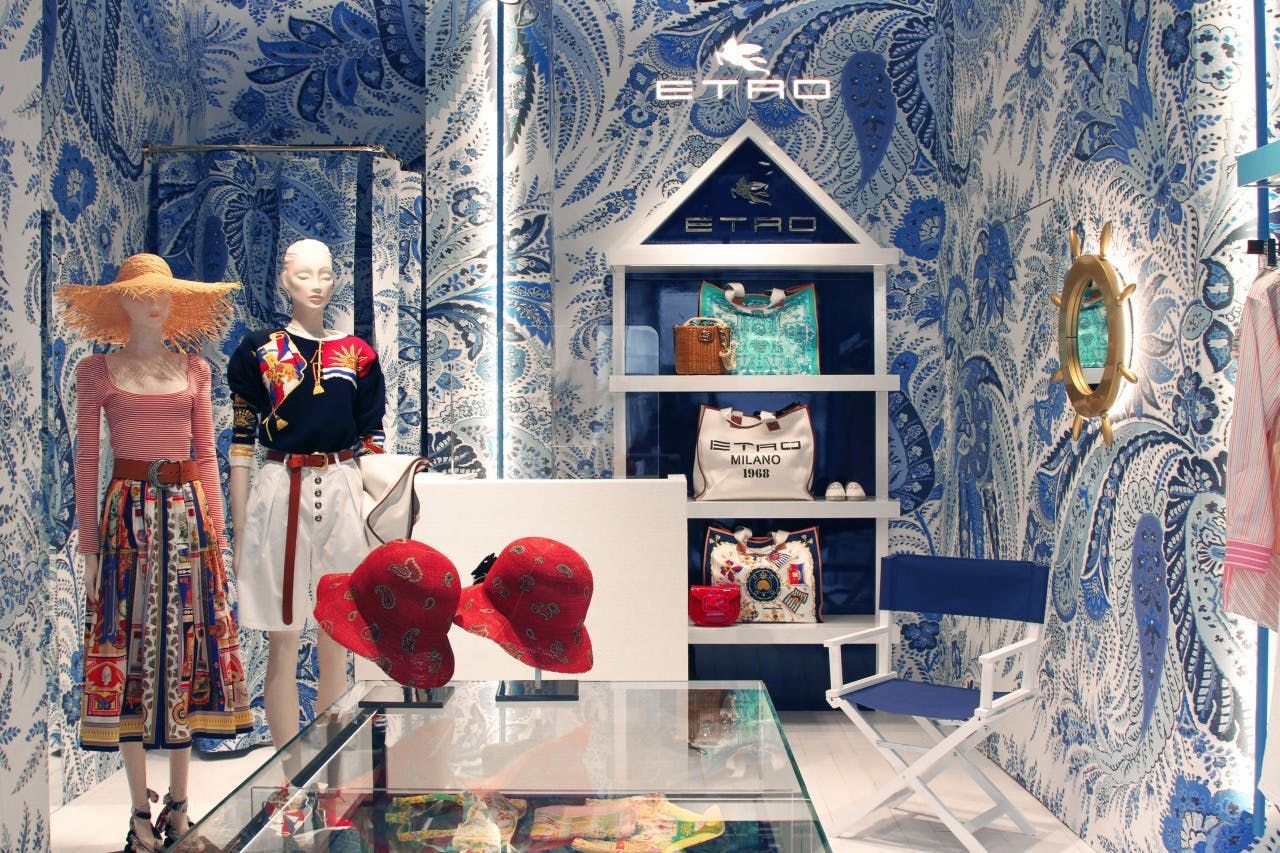 For the duration of summer, Etro is opening its pop-up stores in numerous international holiday destinations such as Forte dei Marmi in Italy, the Hamptons in New York, Dubai, Sochi in Russia, and Bodrum in Turkey. At the Forte dei Marmi location, the store pays tribute to the Italian summer with its blue and white paisley walls and ship wheel-shaped mirrors. The pop-up offers pieces from Etro's Spring/Summer 2021 collection in addition to a limited-edition themed capsule collection.


10. Tod's in East Hampton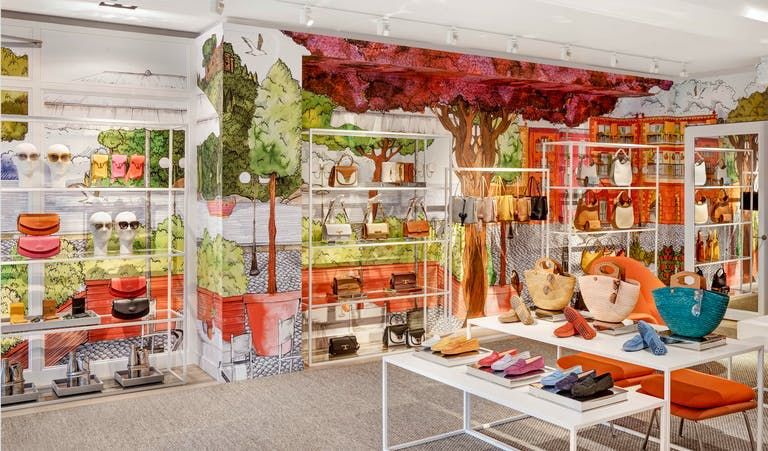 Back in May, Tod's opened its very first seasonal pop-up store in East Hampton. The 1,700 square foot space is adorned with a bright, scenic wallpaper inspired by Portofino's picturesque seaside landscapes. The boutique houses both men's and women's ready-to-wear and accessories, as well exclusive products such as macramé braided shopping totes and raffia espadrilles. Tod's will have its East Hampton pop-up store open for the entire year.