For those in the know, Sevdaliza's name should conjure association with the heady trip-hop sounds that powered the '90s. The singer's modern remix stirs influences of avant-pop and alternative R&B into music that is equal parts lulling and disquieting. Though her creativity may be less directly linked to the fashion space, in Sevdaliza's view, these are just different realms of creative expression. Fittingly, the musical artist debuts today as the runway star of Iris van Herpen's latest Spring/Summer 2021 Haute Couture collection, entitled Roots of Rebith, bringing her magnetic presence as vividly-and memorably-to the catwalk as she does to the recording studio.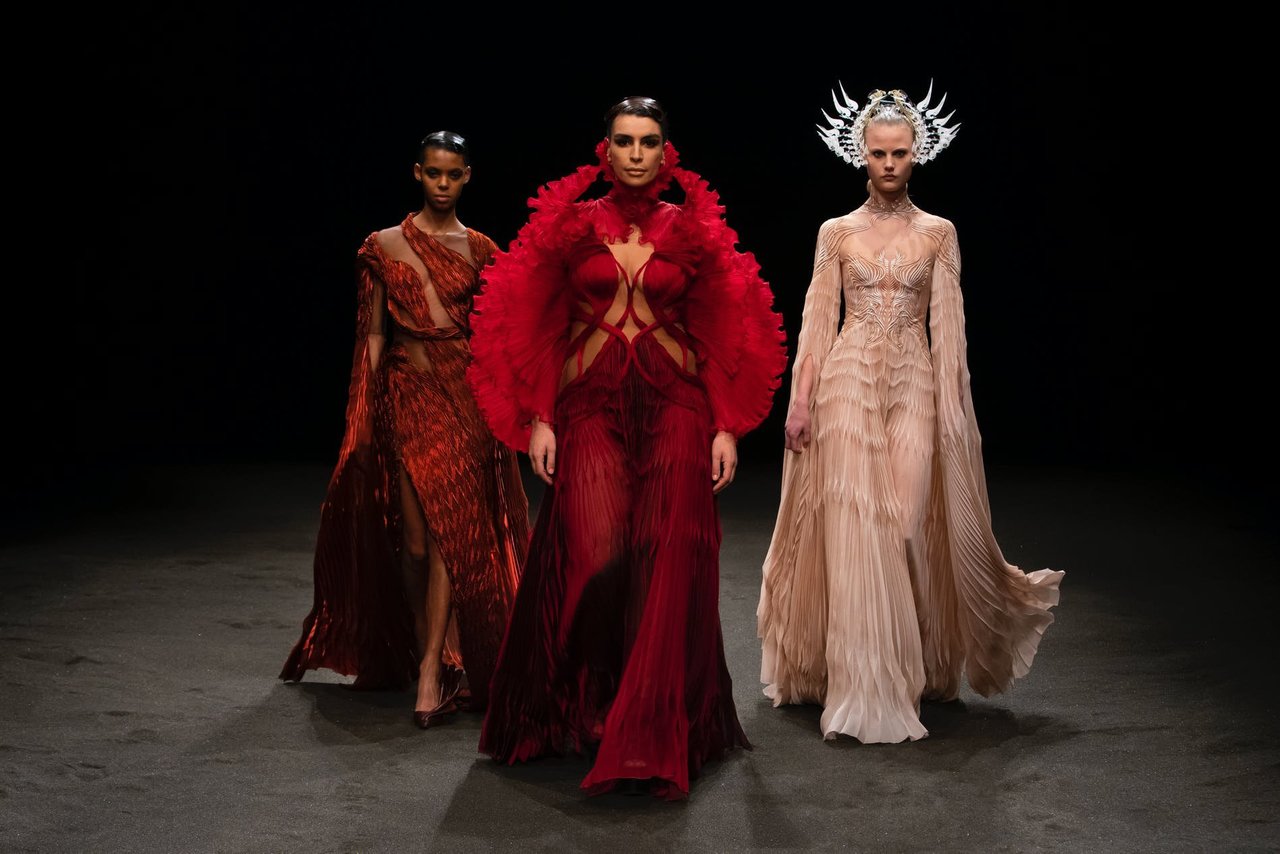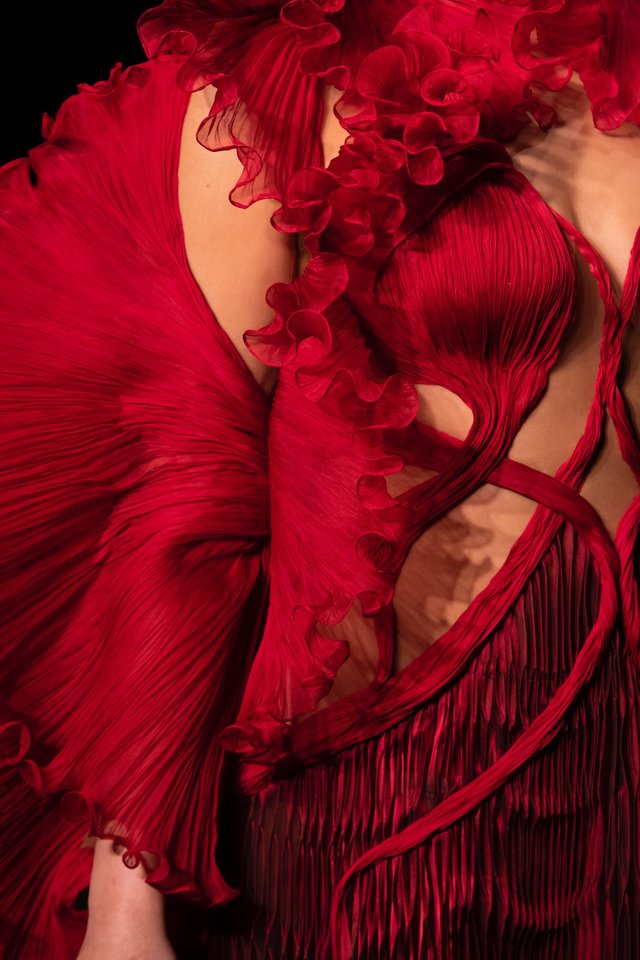 Iris van Herper's Spring/Summer 2021 Haute Couture entitled Roots of Rebirth; Photo Gio Staiano.

Long before this moment, and her much-lauded musical ascent, Sevdaliza was born Sevda Alizadeh in Tehran, Iran. At the age of five, her family moved to the Netherlands, where she spent her youth, often writing song lyrics as a pastime from her earliest childhood memories. In the years since, she has followed her melodic gifts to become a self-taught singer and the founder of her own record label, Twisted Elegance. Now only 33 years old, she has cultivated worlds of life experience-including playing for the Dutch national basketball team, earning a Master's Degree in Communication, and achieving fluency in five languages-that she calls upon to create her musical art.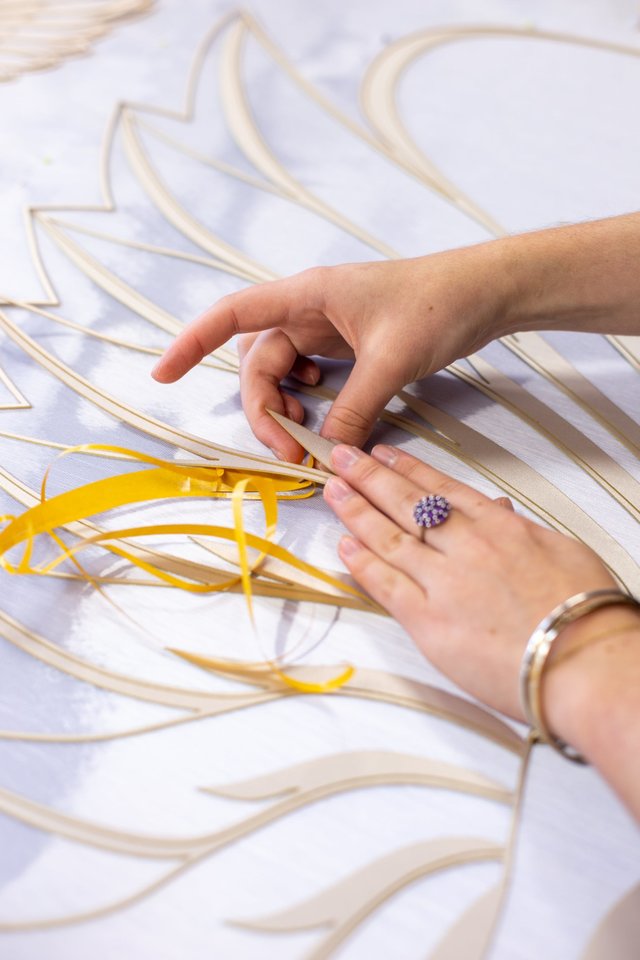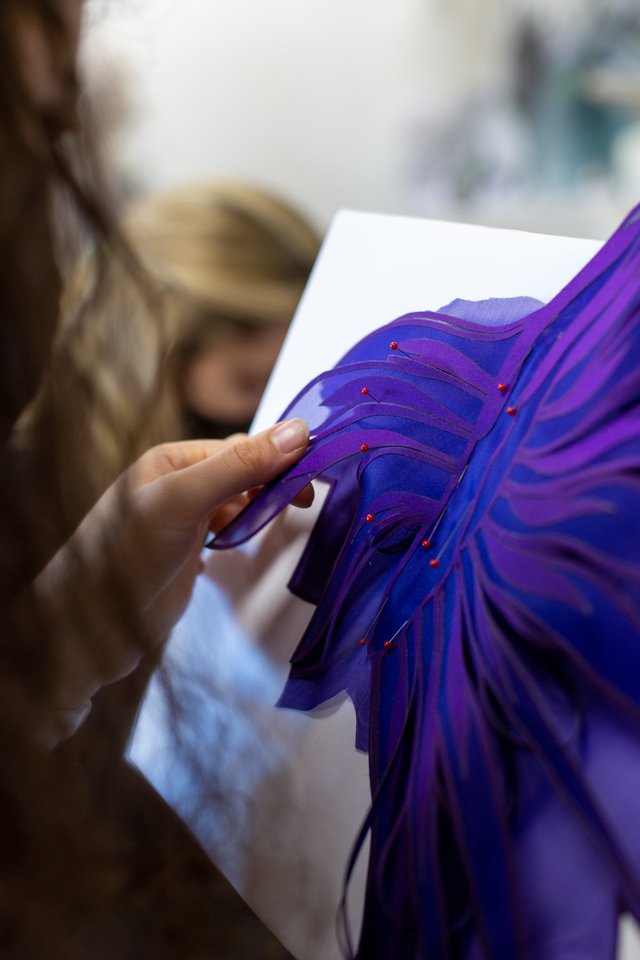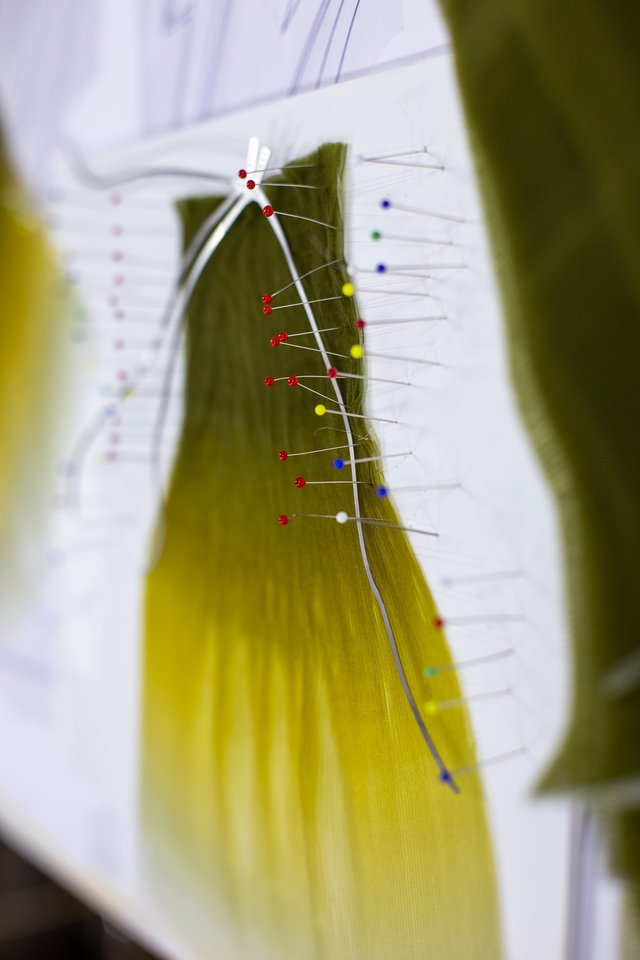 BTS of Iris van Herper's Spring/Summer 2021 Haute Couture collection; Photos by Frederique Buitelaar.

Within her rawly-emotional, often melancholic songs, ideas of gender and identity are often front and center. Never afraid to explore darker subjects, Sevdaliza's sophomore album, Shabrang-translated as "night color" in Persian-depicts a black-eyed self-portrait as a symbol of the physical and emotional unrest within her personal experiences. As she deep dives into her own and the collective psyche, a quest for authenticity is at the core of her spiritual expression, weaving her personal story with philosophical messages and universal truths.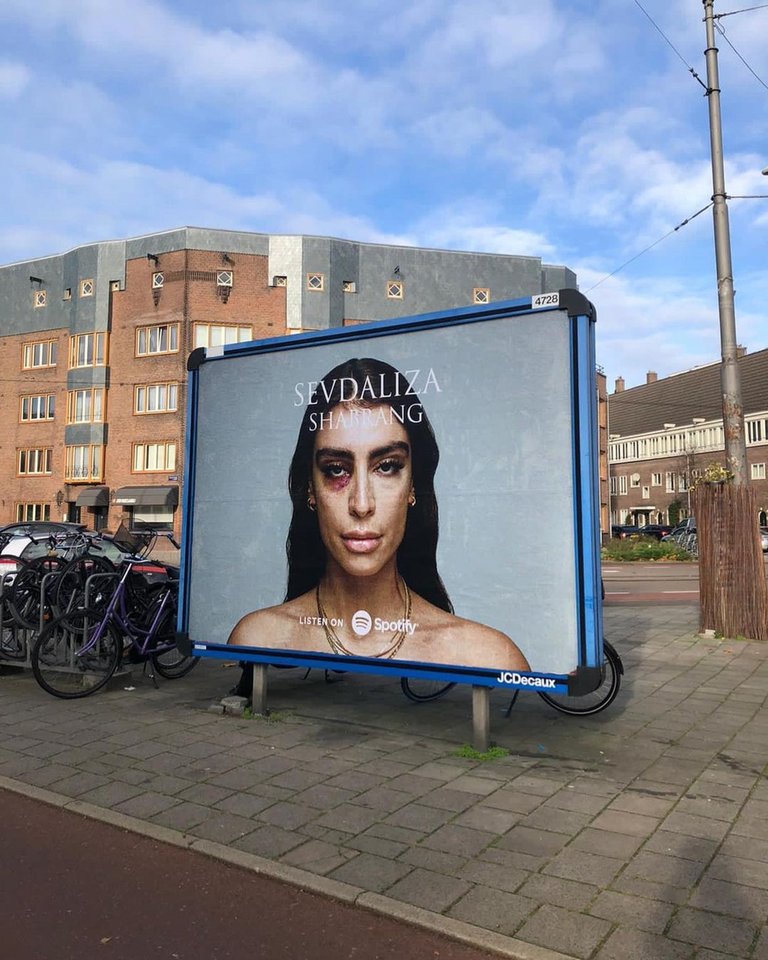 "Art is transformed into forms of mirrors, a soundboard that unites people with myself. It draws people that recognize or aspire to be a part of themselves in me and the other way around," Sevdaliza tells L'OFFICIEL. "It's a symbiosis we can't always comprehend it but when it happens, we understand the bigger picture."

Sevdaliza's focus on the evocative power of art is similarly shared by van Herpen. The fashion-forward designer has made a name for herself with an unbounded, multidisciplinary approach to style, infusing new technologies into couture. Since launching her eponymous label in 2007, the Dutch creative has nodded to established craftsmanship and collaborations with science and architecture fields. Her artful, hybrid emphasis on innovation with natural forms produced some of the very first 3D-printed garments, as well as her signature looks made from unexpected materials, such as resin, silicone, metal lace, and acrylic mesh, often boasting the old-world craft of hand-embroidered detail.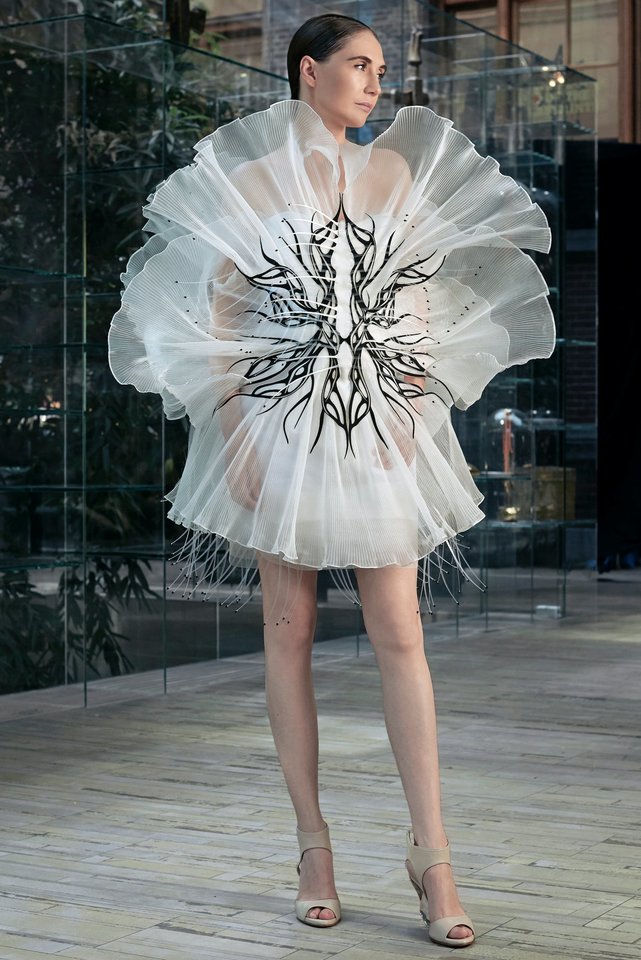 Iris van Herpen's Fall/Winter 2020 Haute Couture digital show featuring 'Game of Thrones' actress Carice van Houten.

Van Herpen, who was trained in classical ballet, brings a penchant for movement and fluidity to new feminine forms in her meaningful, conscious mode. "I recognize my own artistic process in hers, and our artistic universes collide. She is truly a timeless artist," shares Sevdaliza. "[Van Herpen's] atelier is incredible-a wealth of knowledge and experience flows through every piece."

The spirit of dualities-past and present, tradition and the future-is wholly embodied in van Herpen's Spring/Summer 2021 Haute Couture collection. "The organic shapes, structures, and movements from nature combined with futuristic technologies make her collections truly visionary, and they resonate deeply with my vision of art and the world," explains Sevdaliza. Much like the musician herself, the designer's gift for blurring the lines between art and fashion results in a compelling creative expression with an undeniably powerful, ethereal aura all its own.