Posing in a dressing room for the picture, she wrote: 'Dyed my bangs black. It's my new monsterlook.'

The Born This Way singer added: 'Let the mitosis of the future begin. Off to meet Judas.'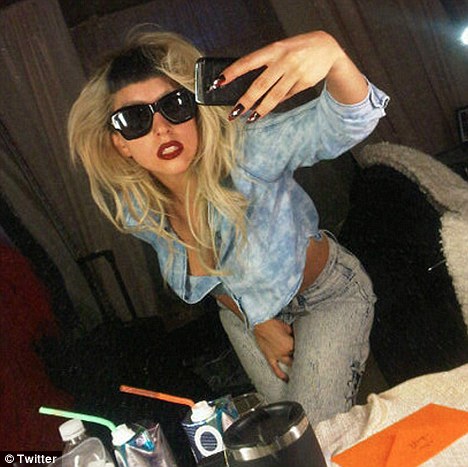 Lady Gaga shows off her new dyed hair on Twitter



The pop star has also showed off her other assets this week:

On Wednesday, she arrived at one of Paris's most prestigious restaurants, Maxim's, dressed in a see-through all-in-one leopard print bodystocking after her catwalk debut in the city.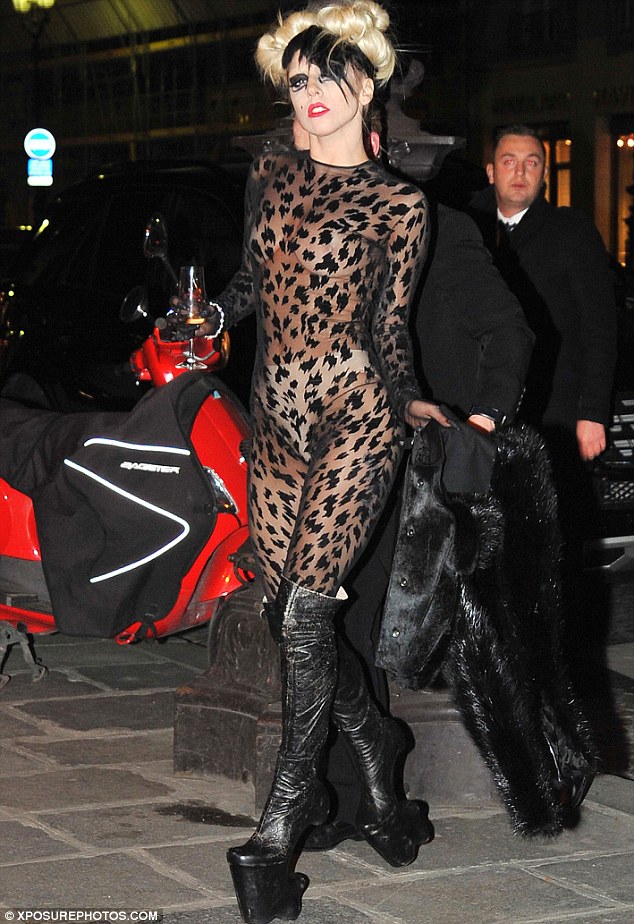 Gaga ignored the staid nature and dress code of the place, which is known for its formality.


She also left staff and fellow patrons with a lasting impression on Friday after exiting a Toronto hotel in a leather bra and tights which showed off her leopard print underwear underneath.


Gaga wore a side swept long ponytail and heel-less boots. She stopped in the rain to sign autographs for fans and pose for pictures before heading to her Buffalo concert. She carried a coat but resisted wearing it despite the freezing temperatures.

The star covered her eyes with dark glasses and accessorised with large hoop earrings, fingerless black leather gloves and pink and purple lipstick.