Following the runaway success of his 2019 breakout hit "Old Town Road," Lil Nas X hasn't just established himself as one of the most thrilling new voices in music, but a bona fide style star too. There were the Stetsons and double denim of his early videos, yes, but it was his more flamboyant riffs on this signature look that marked him out as a true fashion king. (Who can forget the hot pink Versace cowboy outfit-complete with a bondage-inspired chest harness, obviously-that he wore to last year's Grammys?)

Yet even after proving he could rock even the boldest of looks with ease, Lil Nas X has still kept a few more sartorial tricks up his sleeve. With the release of the first single from his upcoming debut album, "Montero (Call Me By Your Name)" in March and its brilliantly theatrical video, the rapper and singer pulled back the curtain on his most outré transformations yet, variously appearing as a serpent from the Garden of Eden, Michelangelo's Adam, and a pole-dancing fallen angel giving Satan a lapdance in the depths of hell.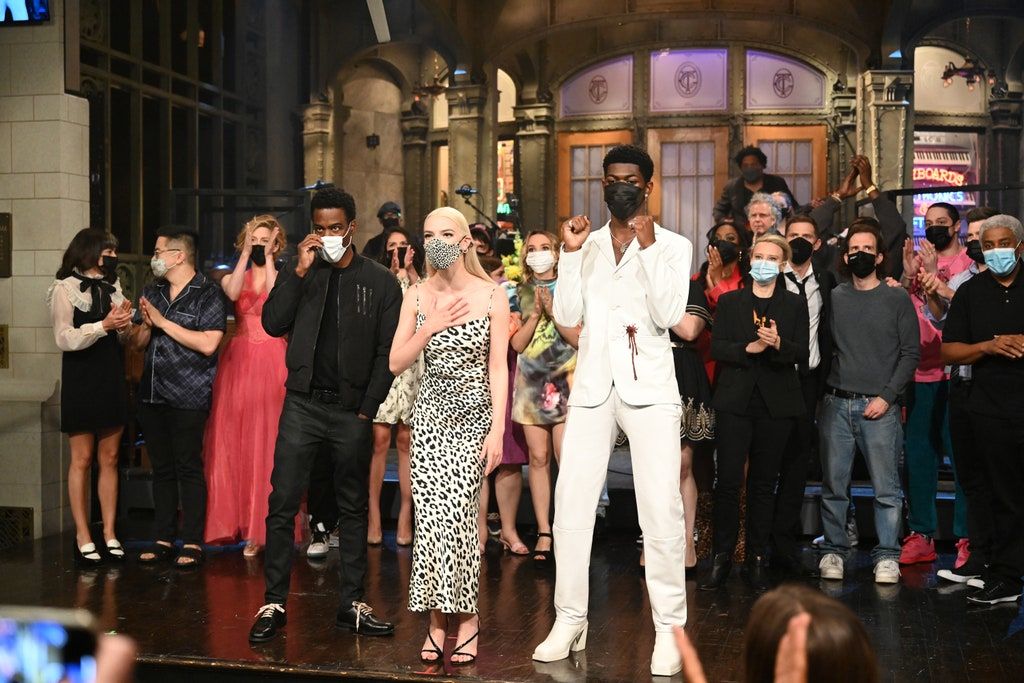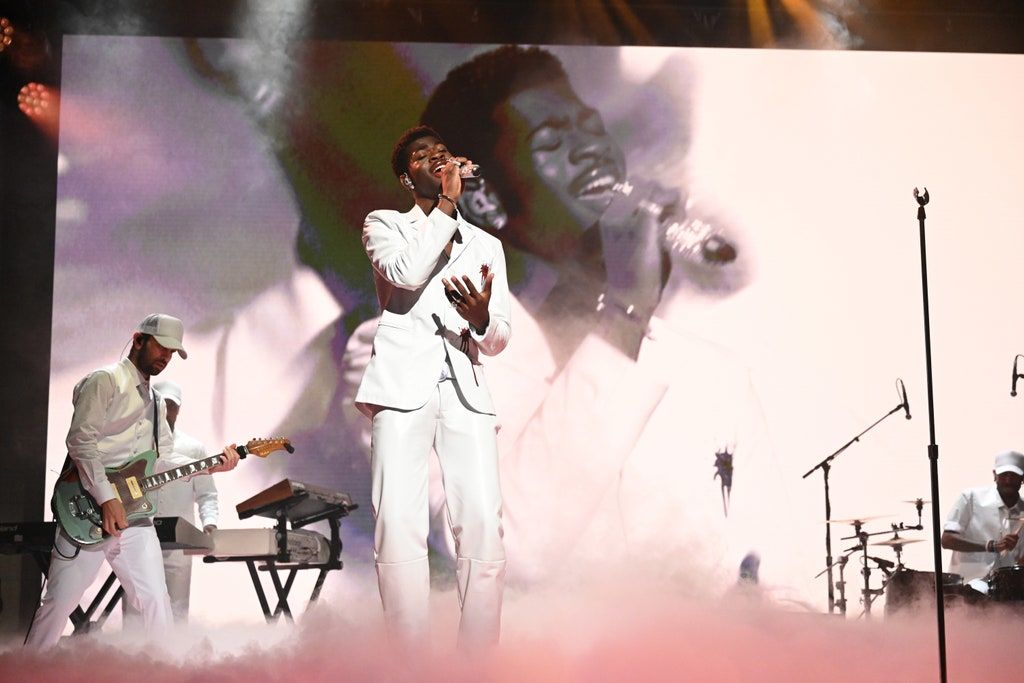 So when Lil Nas X was announced as this week's musical guest on Saturday Night Live, his style choices were awaited with bated breath-and thankfully, he didn't disappoint. Introduced to the stage by guest host Anya Taylor-Joy, the musician performed both "Montero" and his latest track "Sun Goes Down" wearing looks that nodded to the subversive twist on iconic religious imagery that has defined this era so far, from the sacred to the profane.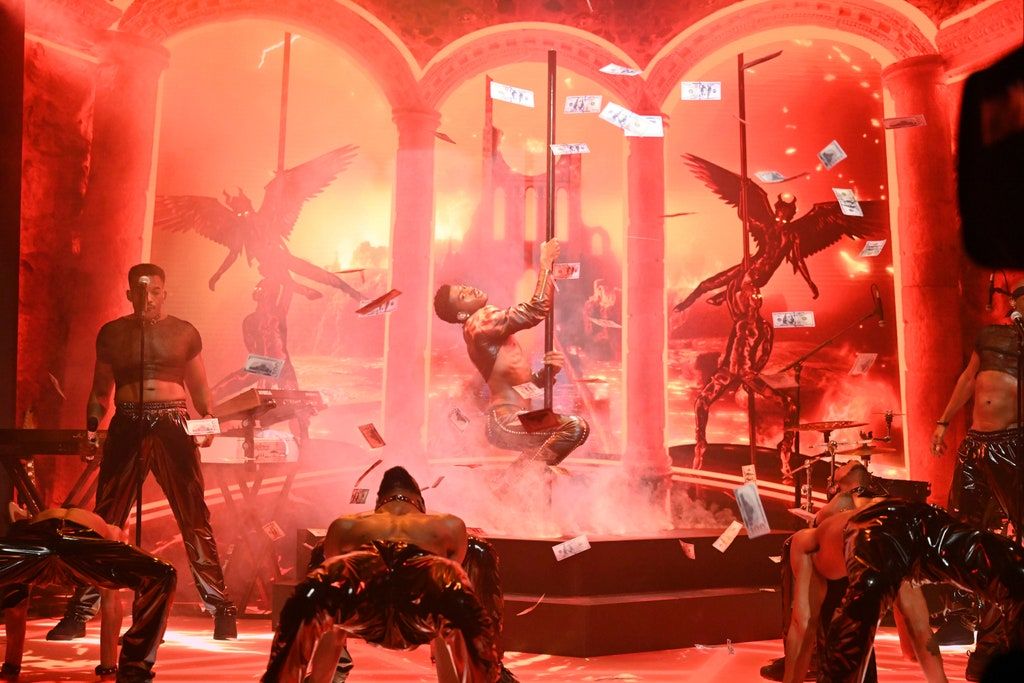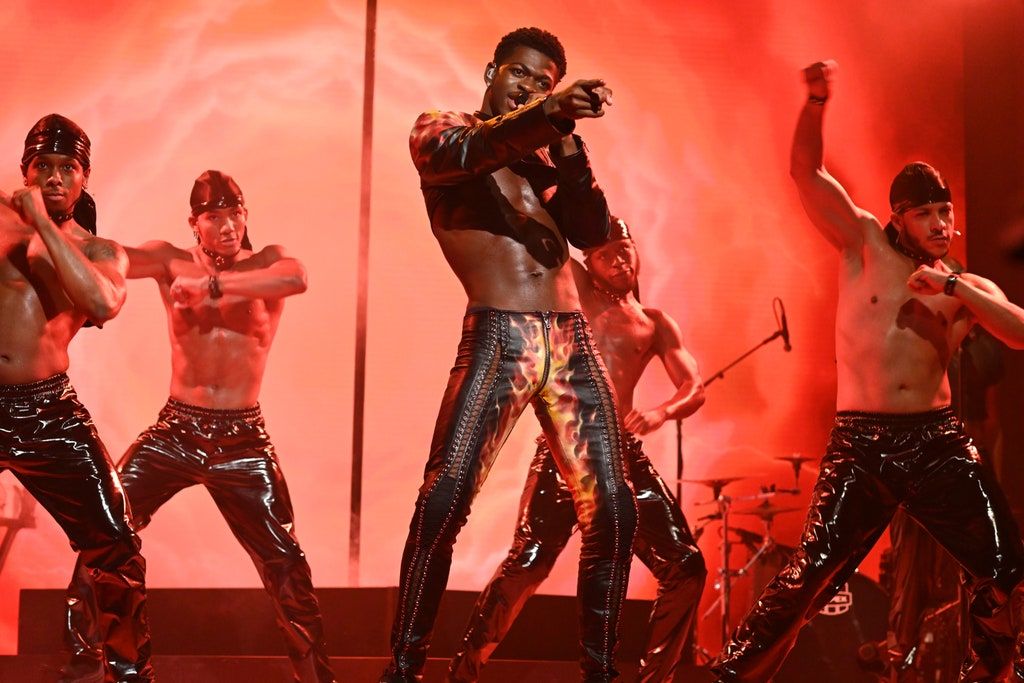 Working with his stylist Hodo Musa, he took to the stage to perform "Sun Goes Down" in a sleek white suit—a classic crooner look perfectly in keeping with the song's gentler, heartfelt balladry. This being Lil Nas X, however, there was a more meaningful, even quietly political twist in store. A look from London-based Nigerian designer Mowalola Ogunlesi's spring 2020 "Coming for Blood" collection, the jacket features two bleeding bullet wounds, a detail which Ogunlesi has previously described as a reference to her "lived experience as a Black person." (If the look feels familiar at all, that's because it stirred up a little controversy in the tabloids after Naomi Campbell wore a dress with the same design to attend her Fashion for Relief runway show back in 2019.)


Finally, to perform his Billboard Hot 100 number one hit "Montero," Lil Nas X slipped into another, even more dramatic, Mowalola look: an ab-baring cropped leather jacket and leather trousers with lace-up details and painted flames licking up the inner thigh and across the shoulders. Performing an impressive (and delightfully risqué) routine with his troupe of shirtless backing dancers, while also taking the time to show off the pole-dancing moves he learned specifically for the "Montero" video, he channeled his devilish instincts to the full, offering up full-throttle petrolhead glamour with a distinctly sinful twist.

And while a particularly vigorous move on the pole might have led to his trousers splitting at the end of the performance, being the true professional is, he styled it out with an appropriately racy crotch grab. (Besides, only real icons have wardrobe malfunctions, right?) Keep giving 'em hell, Lil Nas X.