His spring-summer collection for Loewe brings new meaning to gallery girls. Each piece looks as if it belongs in a museum, and the art world is one that Anderson is familiar with.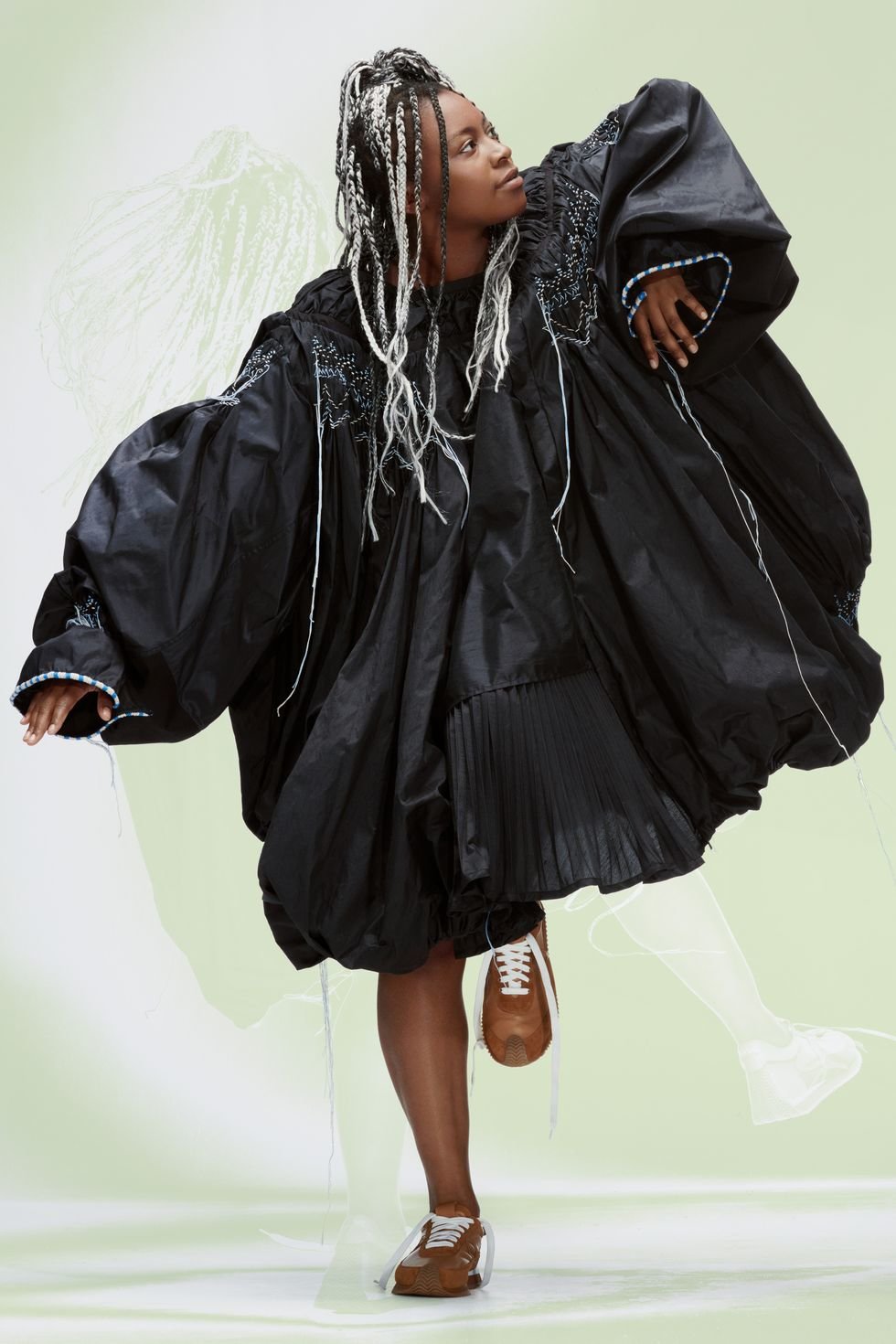 Since 2015, Anderson has worked with artist Anthea Hamilton, most notably in a 2018 installation for the Tate Museum in London, England. He once again tapped the surrealist to design wallpaper that accompanied this season's invitation to give viewers a comprehensive experience. In lieu of an in-person runway, Loewe's team sent out invitations that encouraged "attendees" to participate in the creativity, titling the collection "Show-in-a-Box". That box being a package sent to "attendees" that consisting of scissors, powdered glue, a paintbrush, and rolls of Hamilton's wallpaper. Gimmicky, yes, but in the way that high art tends to be, like placing a dot sticker down at a Yayoi Kusama exhibit. Expect these deliveries to crawl through your Instagram feeds shortly.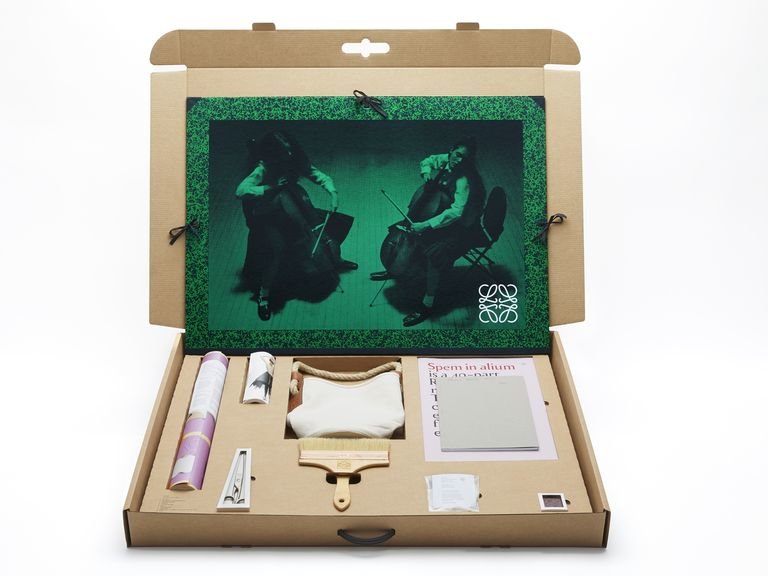 Anderson approached this collection like a historian. "I liked this idea of how we were going to really delve into exploring the art of fashion," he says in the brand's collection video, a COVID-19 virtual substitute for a formal walk-though. "It makes us think of the past, the present, and future. How can you make these three things communicate without having to disregard for the other?"

And his research shows. Not only does he note American ceramicist George E. Ohr as inspiration behind new bag shapes, but it's clear that Anderson is bridging gaps between epochs. The collection borrows from Victorian-era couture with his whimsical interpretation of boning and bustles mashed up with a whiff of Rei Kawakubo's undulating forms in a playful game of exaggeration. Hamilton's wallpaper ballooned into a two-piece. Latticework was sprinkled with floral appliqués, shoulders poofed, and knits were knotted.




With time on his hands in isolation, Anderson emphasized, "This collection glorifies the hand embroidered, the hand woven, the handmade." One structured basket cape made of woven leather is both avant-garde, yet reminiscent of an Ikea pendant lamp (we mean this as a compliment). He describes it more eloquently, approaching the silhouette as "this idea of leather craftsmanship that kind of controls silk or becomes more like poetic armor." And protecting ourselves while embracing the morbid ridiculousness of life is astute. Somehow, Anderson struck a balance between our chaotic reality while designing in frivolity. It's art for art's sake, but escapism might be what we need right now. The collection is powerful yet quiet, not unlike Anderson himself, providing a balm to the chaos, ending his collection with a crisp white wedding dress.

Some brands designed for lockdown in the form of gauche sweatpants, while Anderson wants his wearer to break free from our quarantine shackles. We can't leave our homes, so we might as well daydream in bulbous trousers. Despite creating this collection entirely remote, he wanted to transport viewers. It pulls directly from history books, acknowledges its own frivolity and fantasy in the middle of a chaotic year, but remains wearable art that looks to the future of fashion. Because Anderson is the future of fashion. "[The collection is] very confident it really makes the wearer become something. It takes them to another place. Sometimes it's nice to kind of escape into clothing."


See All the Looks From Loewe's Spring-Summer 2021 Collection, Here