With the return of in-person shows, it's no surprise that the guests's ensembles were on pointขand we couldn't help but notice the men's style in particular. There was look after look of effortlessly cool summer outfits, many of which we'd happily recreate.

There were silky pants in jewel tones paired with open weave knit tanks and plenty of printed button-ups styled with floor-grazing tailored trousers. Not to mention, there were some very good accessories including pastel bucket hats, brown-tinted aviators, chunky flat sandals, and silver everyday jewelry. Even a soft pouch clutch and logo-clad underarm bag made appearances.

So whether you're planning out outfits for upcoming travel or simply looking to up your summer style game, let the below stylish showgoers from the spring 2022 menswear collections be your guide. We've recreated some of their standout looks, below.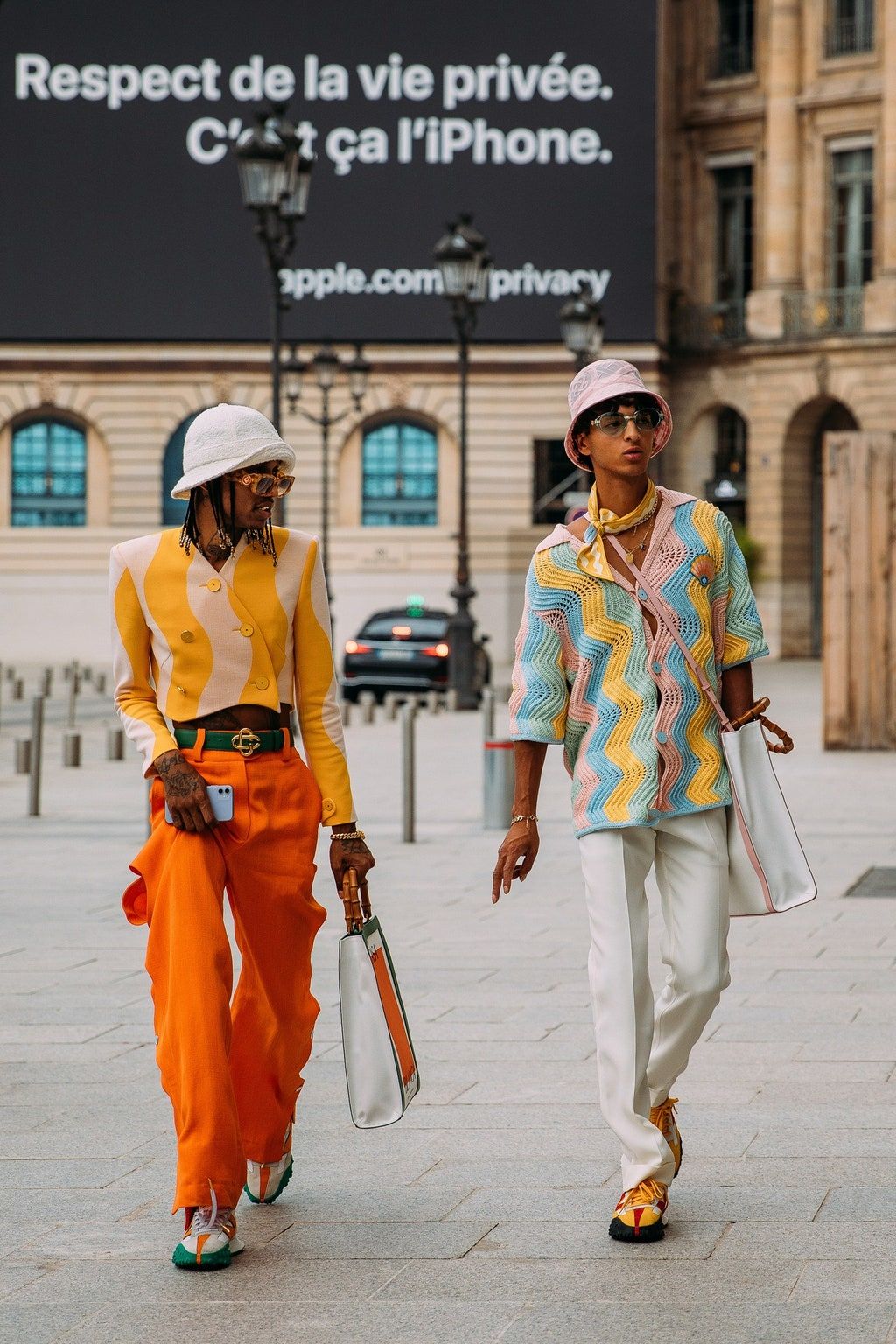 Wavy Baby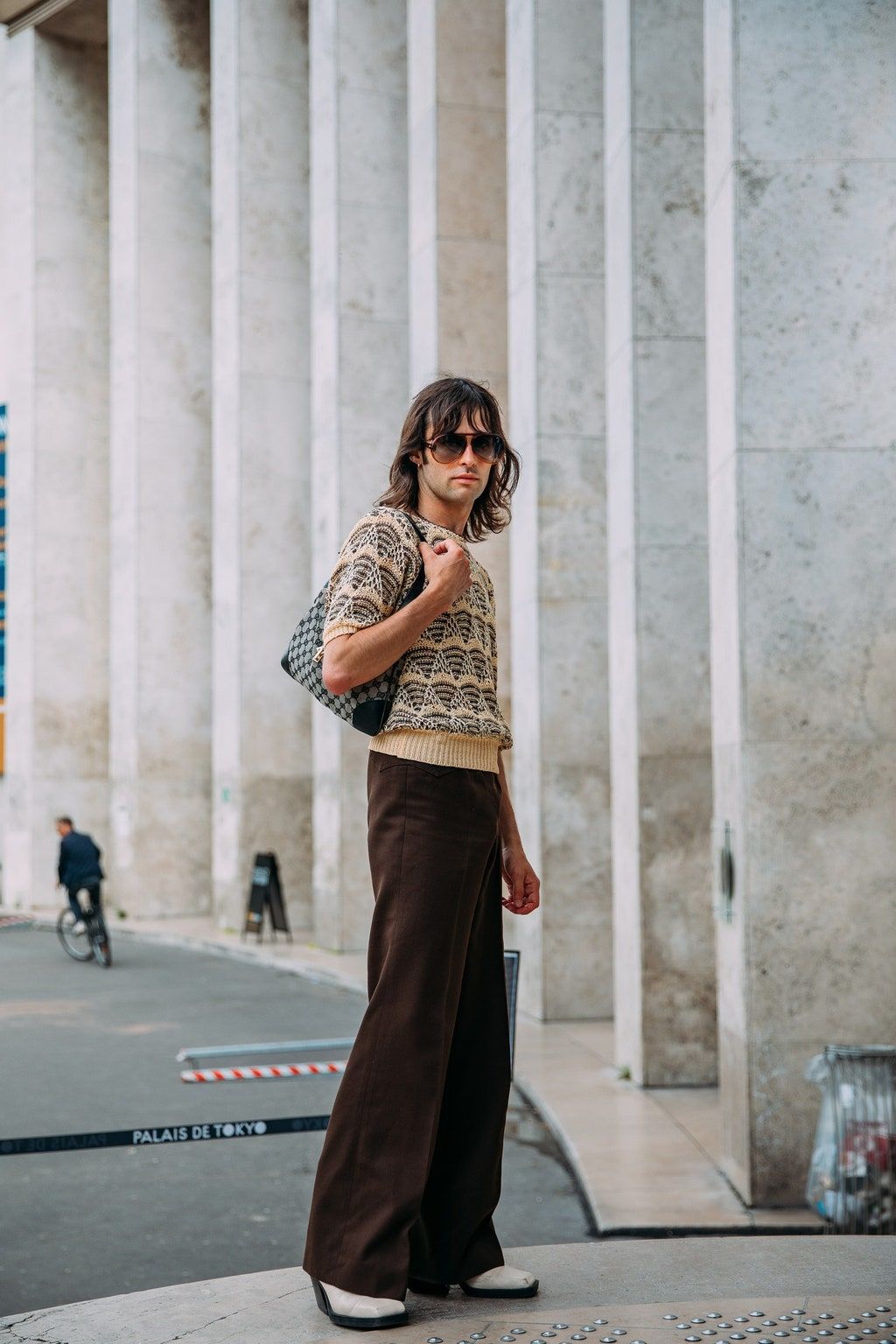 Knit Neutrals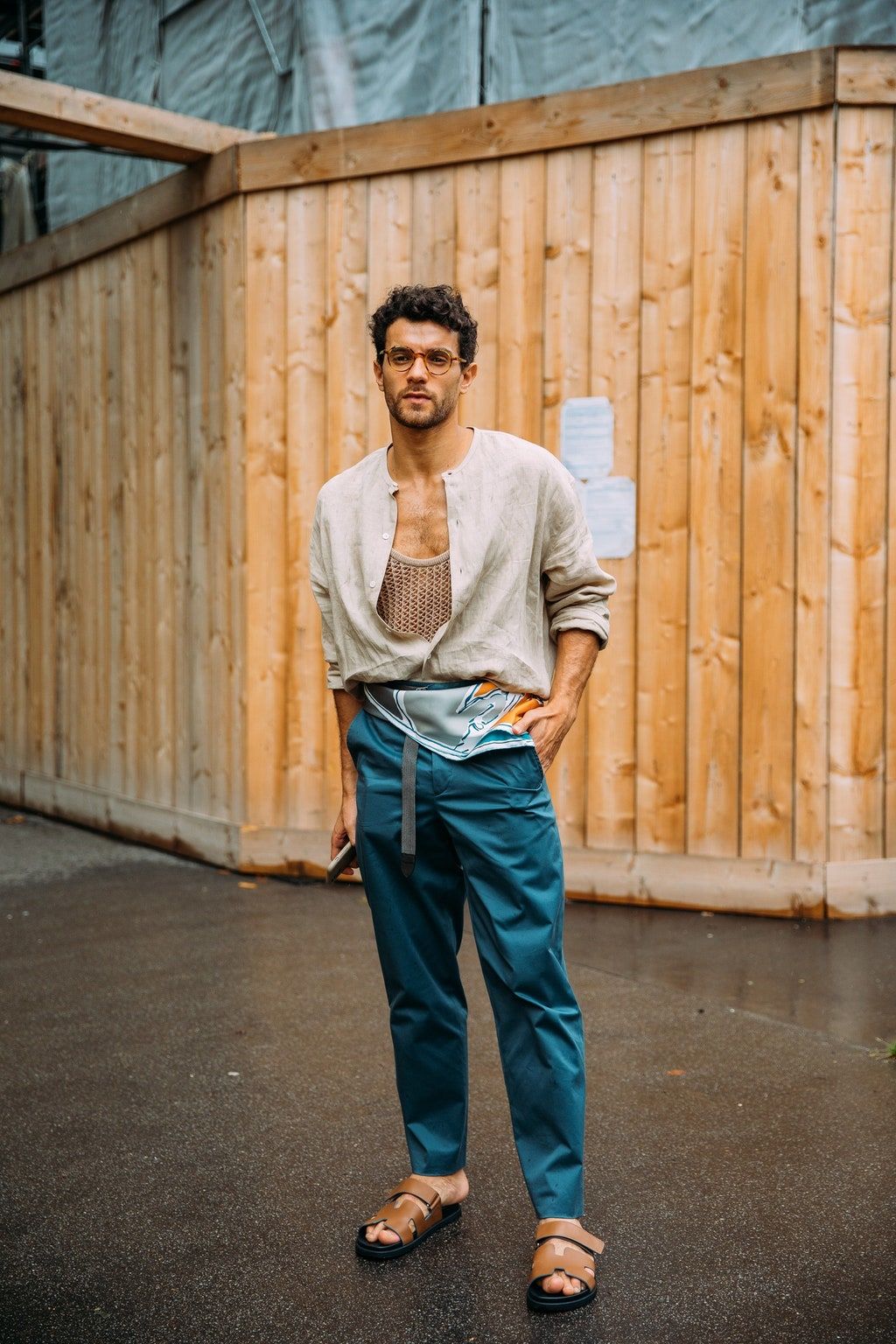 Beach Blues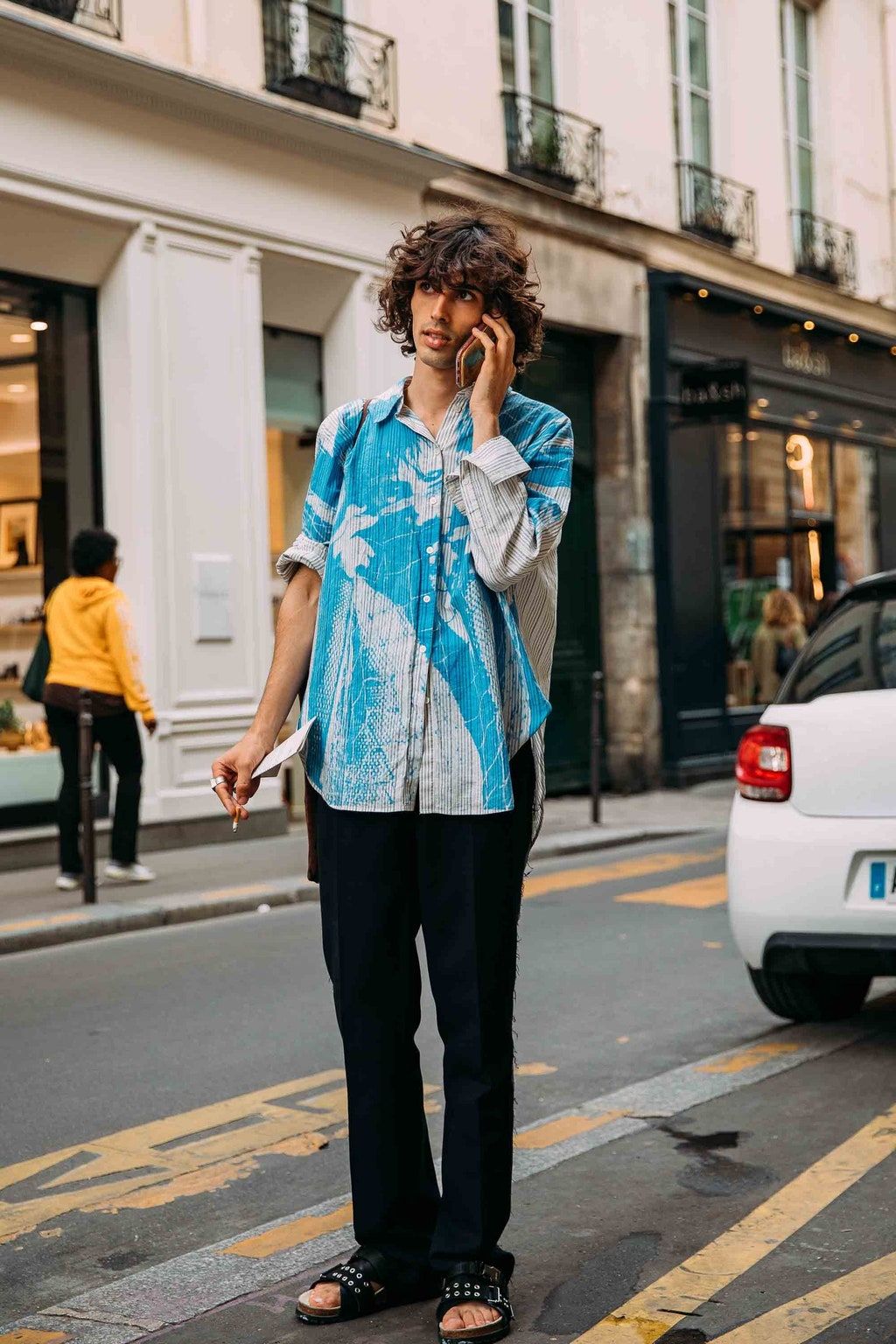 Summer-Centric Tailoring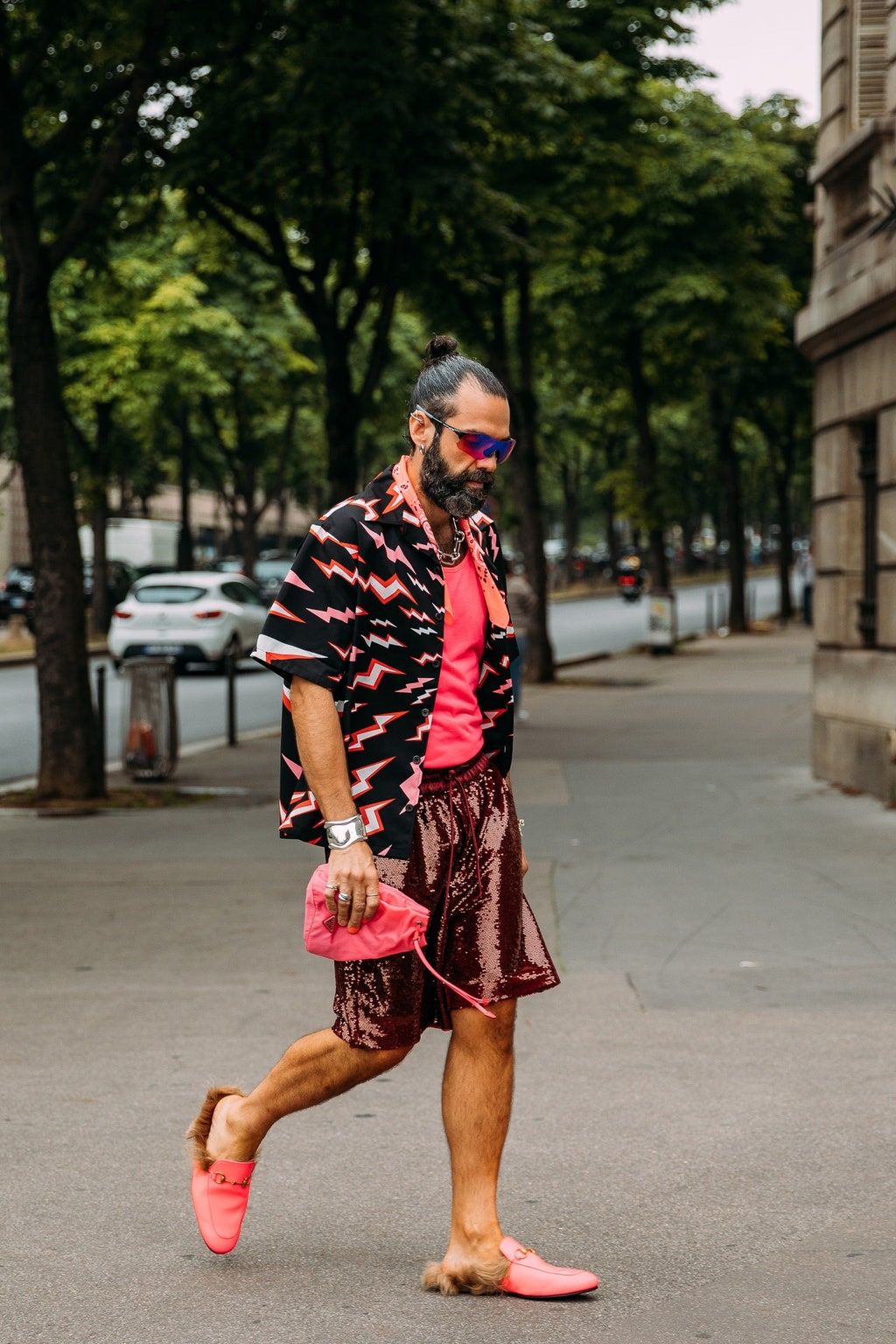 It's Electric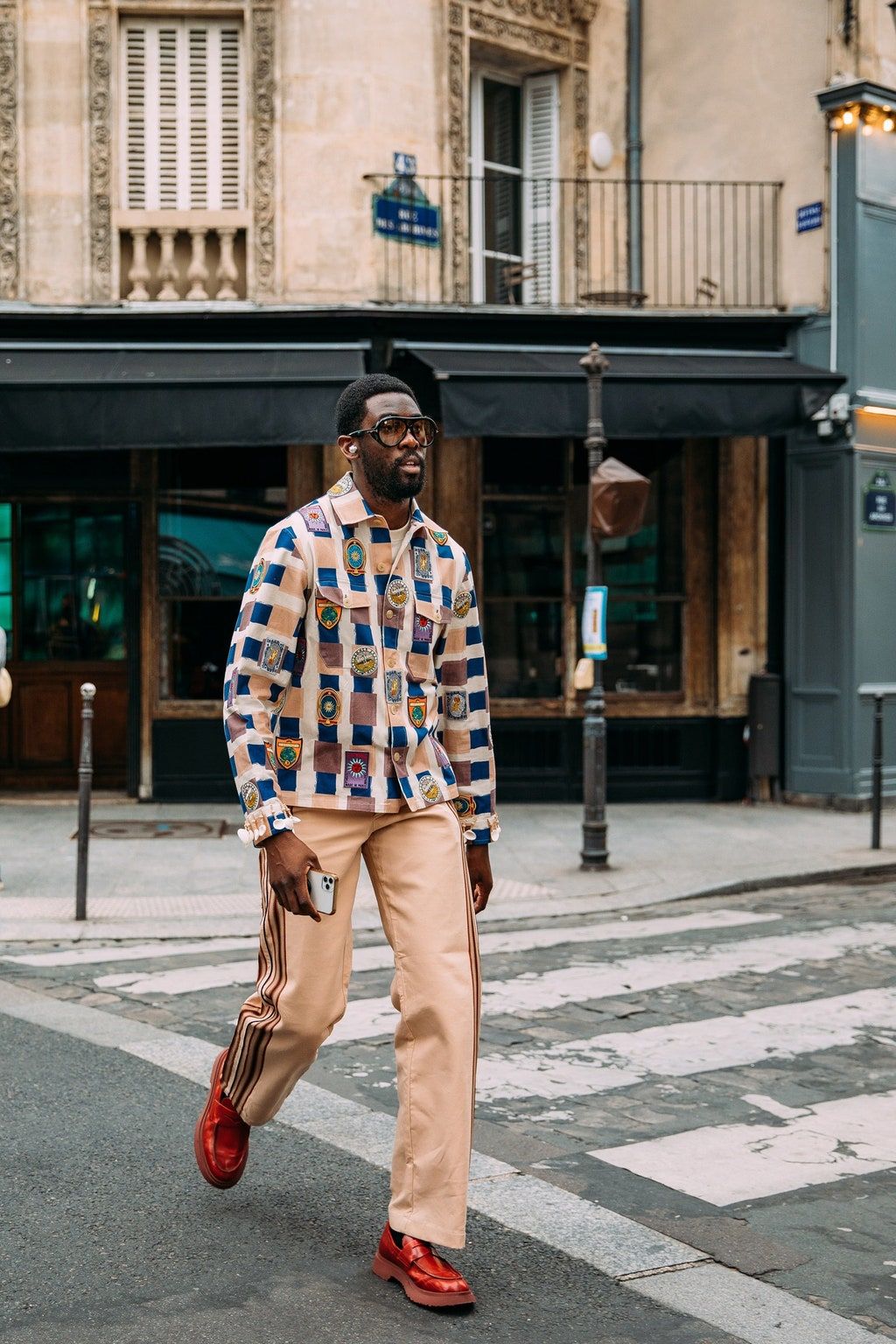 Patch Perfect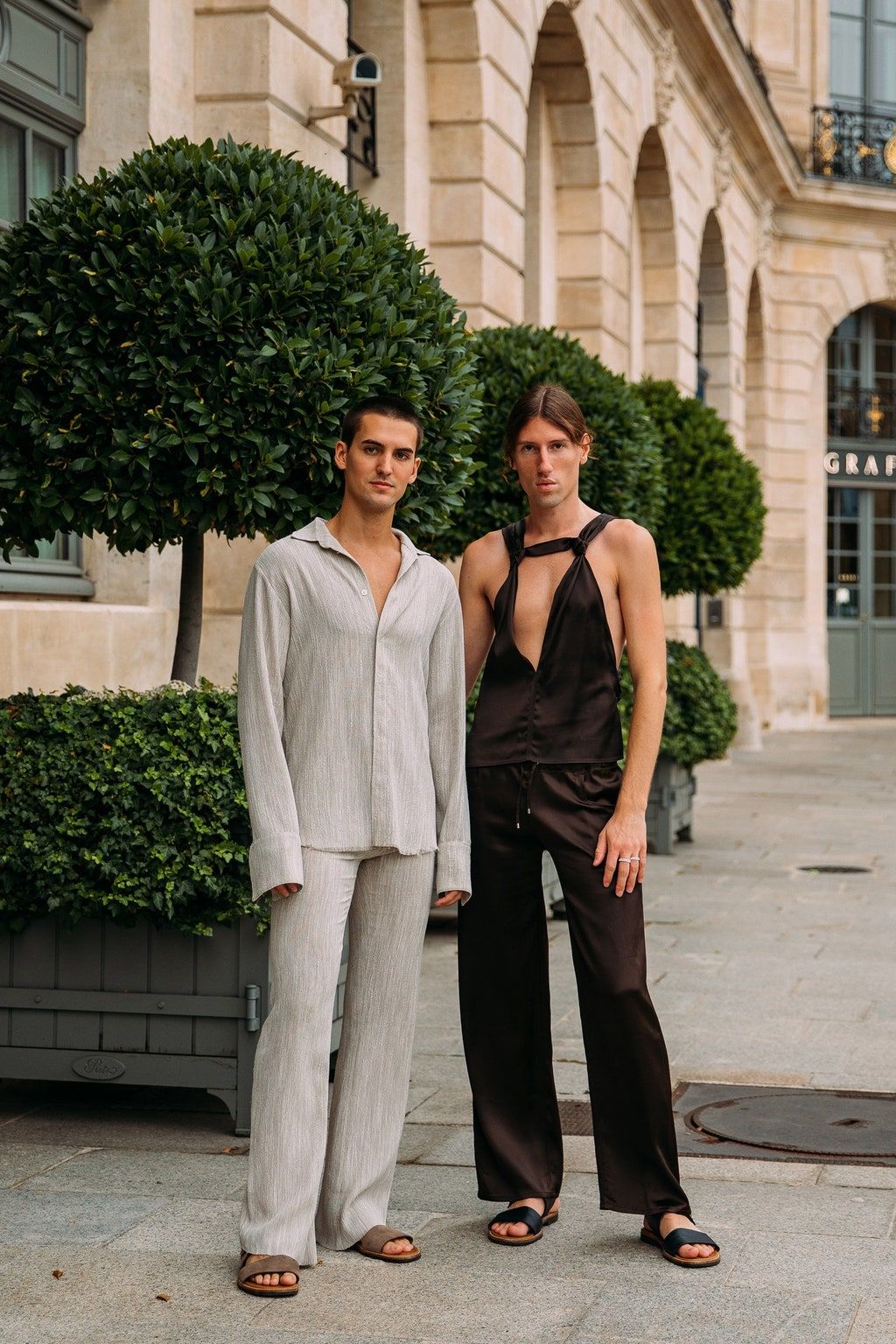 Soft Sets