Louis Vuitton's first-ever ski collection features pieces that work beautifully together to create mesmerizing looks retro-futuristic looks for your next winter getaway. Metallic puffer jackets with a statement alpine landscape print, chromes in sleek, modern silhouettes, and materials like satins and leathers give a this collection an almost Victorian feel.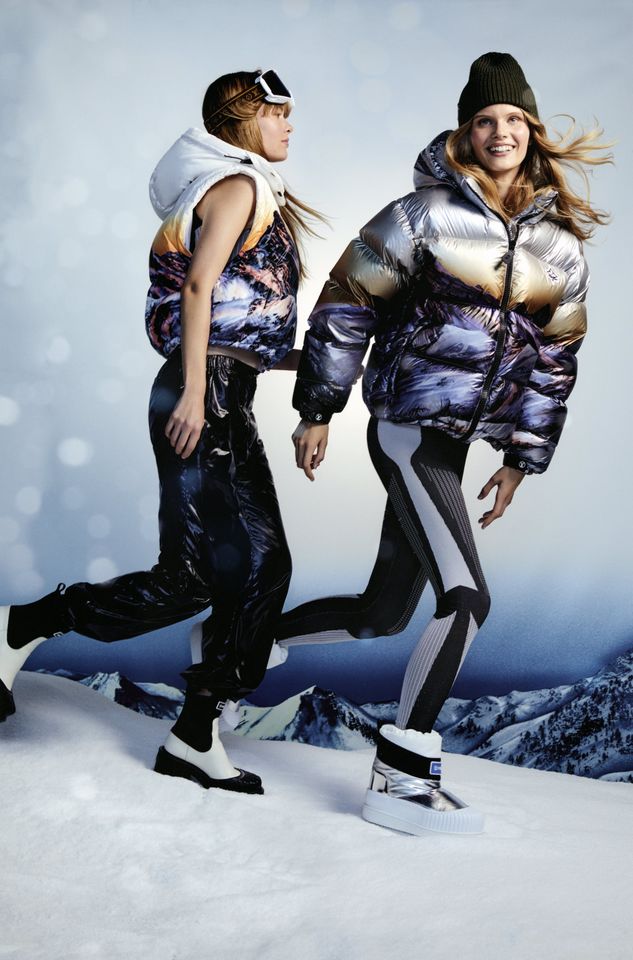 Two of the unique items include a limited-edition pair of skis and a pair of high-tech ski boots designed with the expert craftsmanship of Tenica. Available in two shades, these boots are fully equipped with Bluetooth control and a thermal heating system supplied by a rechargeable lithium battery and lined with soft, merino wool for ultimate luxury and comfot.



Glimpses of the signature Louis Vuitton monogram appear on the fleece fabric of a gilet, or on the lining of a leather jacket for a decidedly vintage look. The collection has plenty of substance, too: Protective inner cuffs, multiple pockets and a wide range of technical details enable wearers to take full advantage of the snow at top speed.