After Milan and Paris Fashion Week was held digitally, Louis Vuitton returns with the Menswear Spring Summer 2021 collection with a live show in Shanghai. Men's Artistic Director Virgil Abloh had explained that his 'Message in a Bottle' collection would be his biggest leap into the void with a fashion show complete in terms of not only proposal, but format. Expectations were high and during a zoom call with WWD, the designer reflected on the halt the fashion industry took due to the Covid-19 health emergency. Abloh stated, "It seems to me that the 2020 pandemic has imposed a hard stop on the fashion production systems to which we were used to, and I'm interested in this kind of investigation." The new SS21 collection resulted in 60 looks in bold, primary colored hues. Some looks were completely new, others made with recycled materials, and still others were borrowed from the previous collection. In an innovative move, Abloh explained that the brand was creating new variations on looks while using overstock materials. The french maison has certainly adapted to the new rules of 2020.


The Collection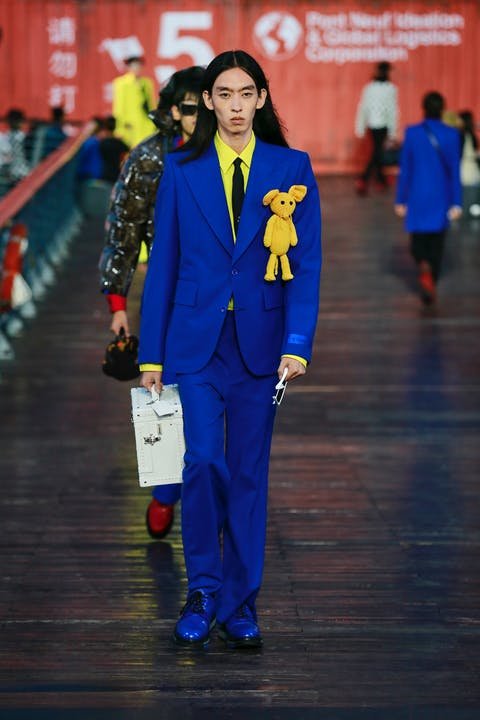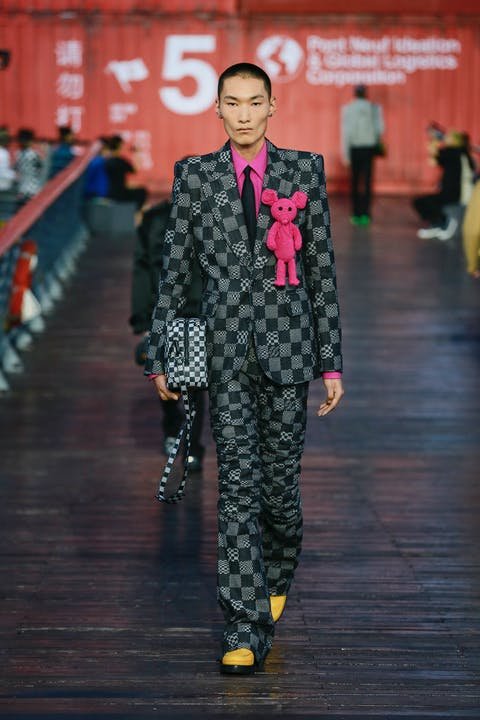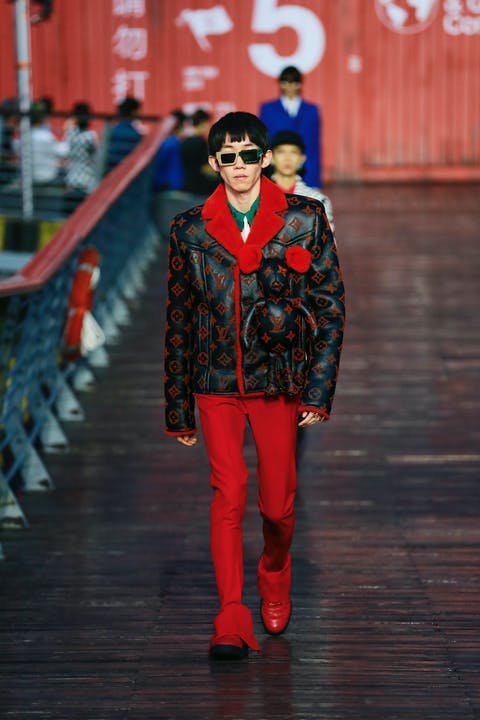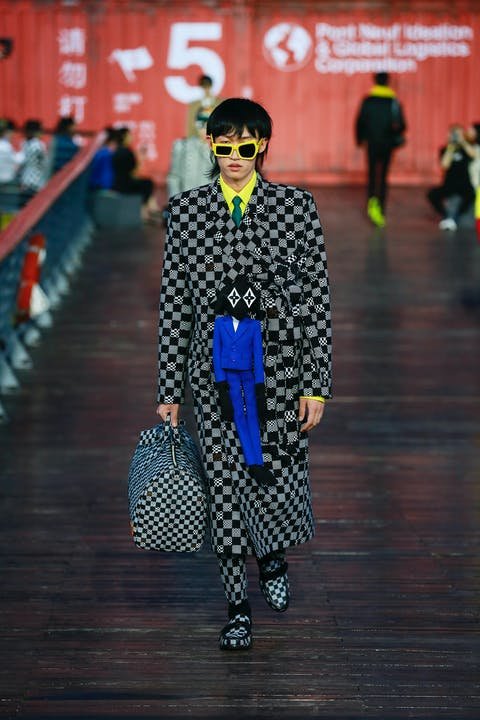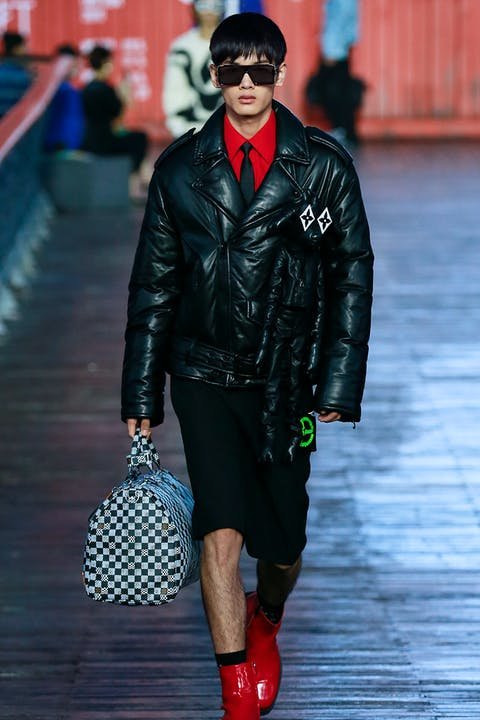 The new Louis Vuitton collection that showed in Shanghai symbolized rebirth for the French Maison. It is meant to be a "mantra of our moment" to use Abloh's words. An ode to progress what renews the stylistic canons of the brand and to open a window of new possibilities for the future. "It's my desire to imbue traditional codes of luxury with my progressive values. Nuances, such as sarcasm, can be difficult to understand. Each season, my team updates my vocabulary: a liberal definition of terms and an explanation of ideas" explained the creative director, "I have often found myself expressing my reality, as a black man in a French luxury house. I am well aware of my responsibilities. Rather than preach, I hope to lead by example and open the door to future generations."

Underlining his statement Virgli Abloh exposes his manifesto of inclusiveness: a collection in which the protagonist is the color that renews its commitment to unity, diversity and individuality. "I will continue to hire diverse candidates, financially support BIPOC (Black, Indigenous, and People of Color) and LGBTQ+ causes , shed light on BIPOC-owned companies and LGBTQ+ individuals, work on public-facing initiatives featuring BIPOC role models and LGBTQ+ and I will assist organizations promoting a more inclusive workforce. This is my invitation to move forward with awareness, hope and determination."


The Details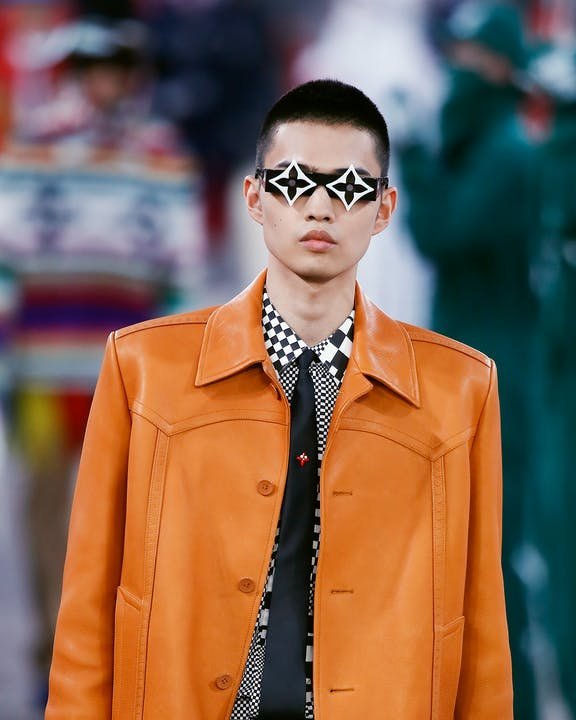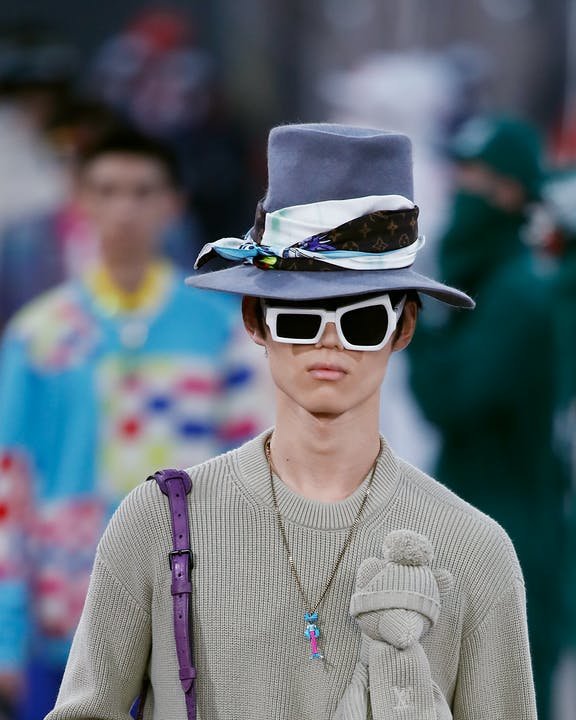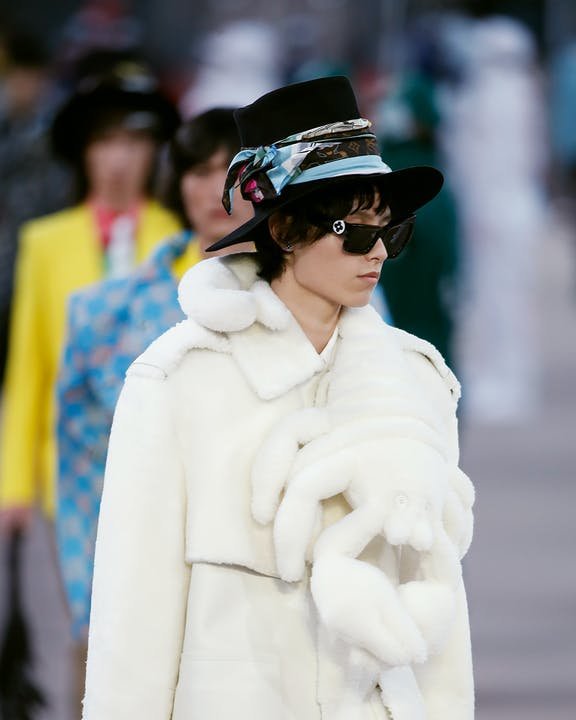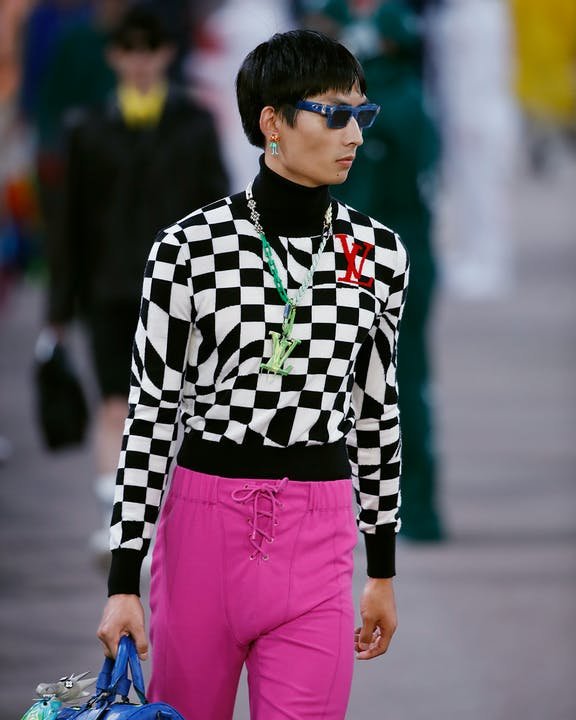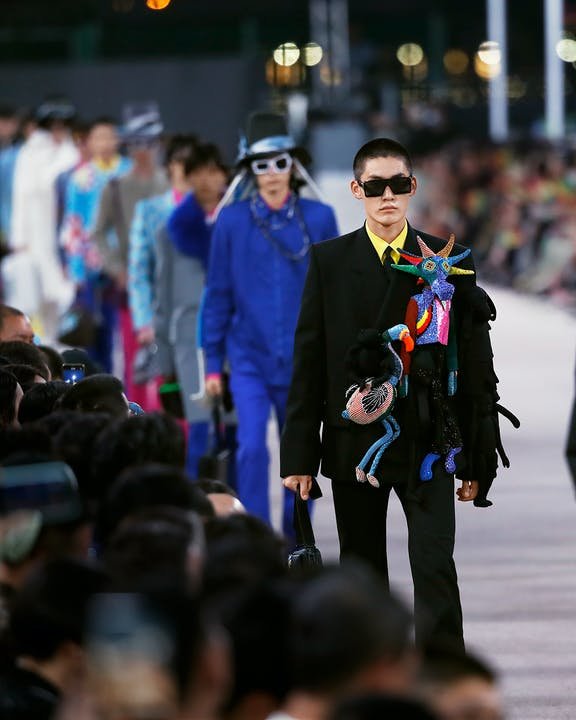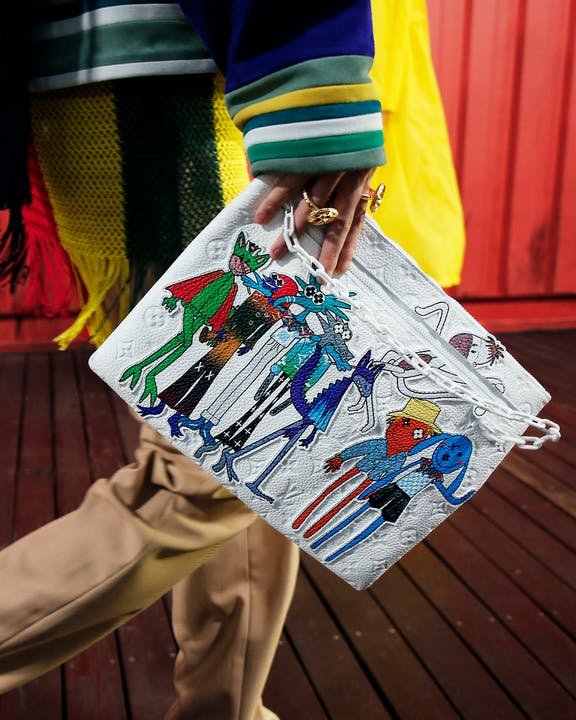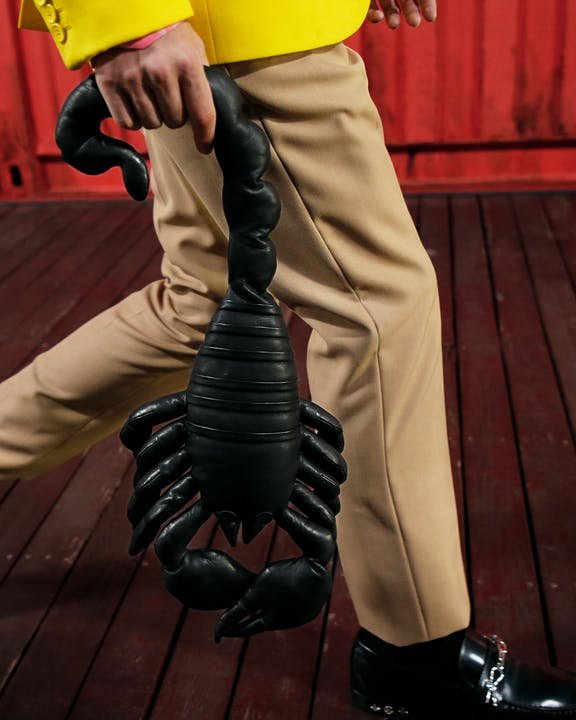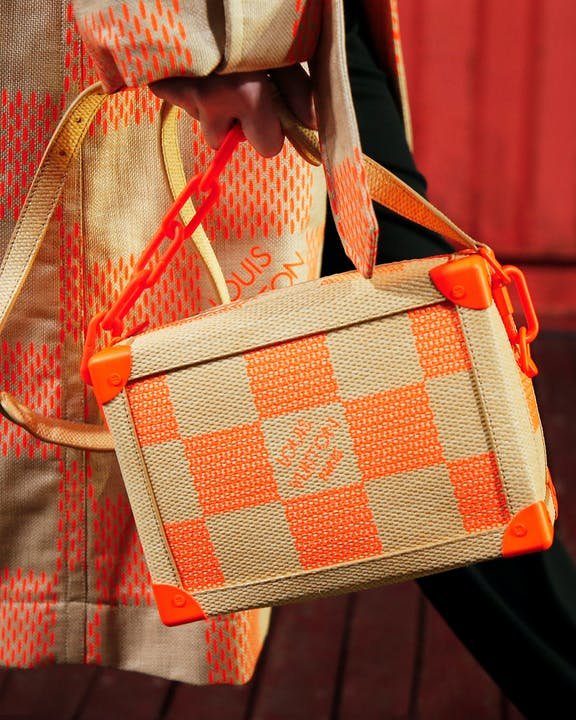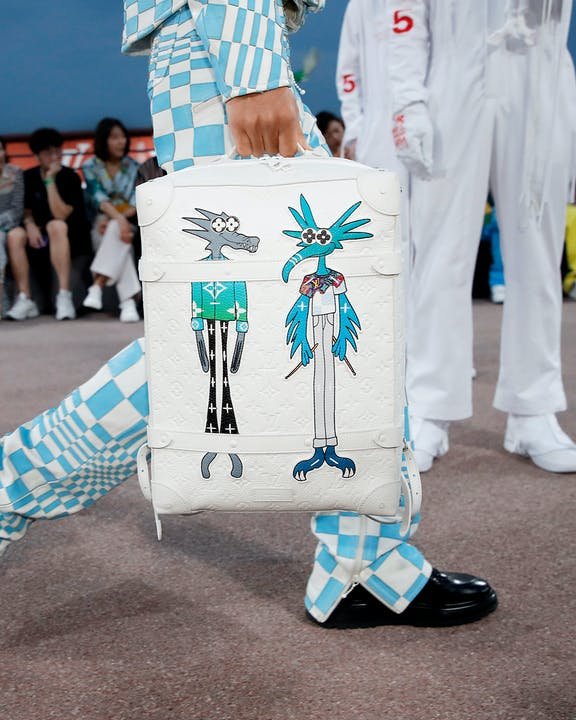 As anticipated, the Shanghai show paid homage to "Zoooom with Friends", the animated short movie produced in tribute of digitalizing Paris and Milan's fashion weeks. Each look of the collection refelcts a cartoon character seen in the film, represented in form of bold accessories, embroidery, prints, pendants and applications.

Virgil Abloh said, "I hope the images speak for themselves. Dorothy from The Wizard of Oz, as an ironic parallel to my journey into the fashion establishment; Black musical icons as a spokesperson for humanitarian messages, whose appeals unite race, gender, culture and creed; Flower fields as a metaphor for diversity and a symbol of Parisian tradition; Heaven on Earth as a surreal concept of time and progress in society. I use these images to deceive viewer ideas and preconceptions, override embedded racial associations, and address prejudice on a subconscious level. I wish this collection would serve as a Trojan horse for the mind."