Karl Lagerfeld has unveiled a hotel suite at La Réserve which is made of 10.5 tons of Belgian chocolate. There's a chocolate chair, a chocolate rug, a chocolate table, a chocolate bed...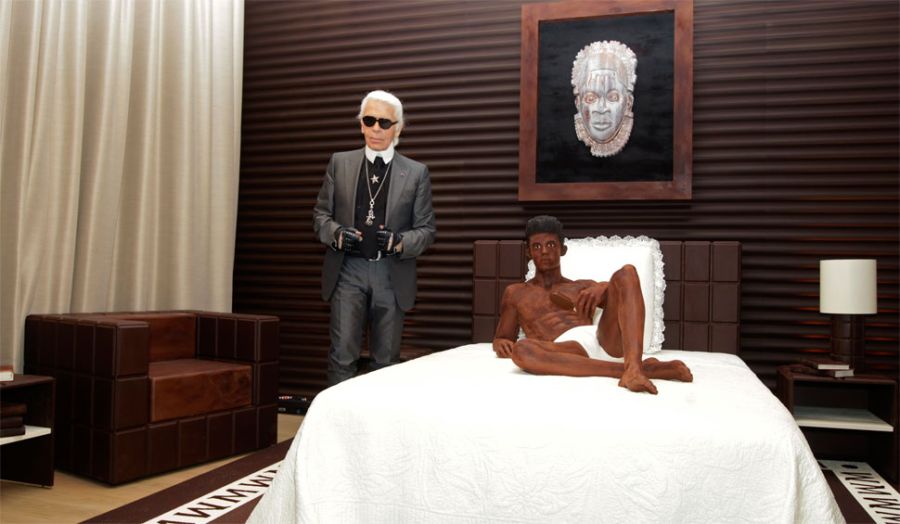 ... and a very yummy looking Baptiste Giabiconi.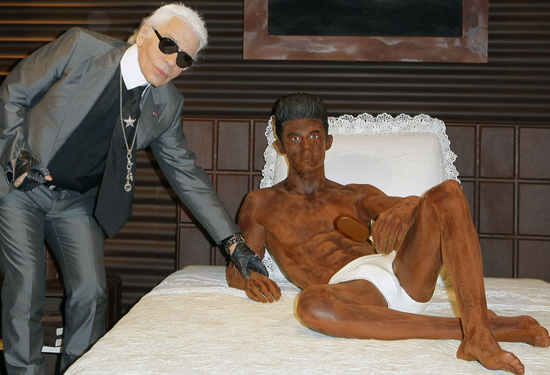 This project is part of the Magnum Ice Cream campaign.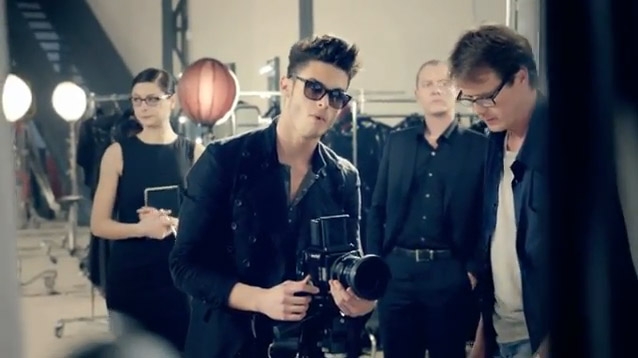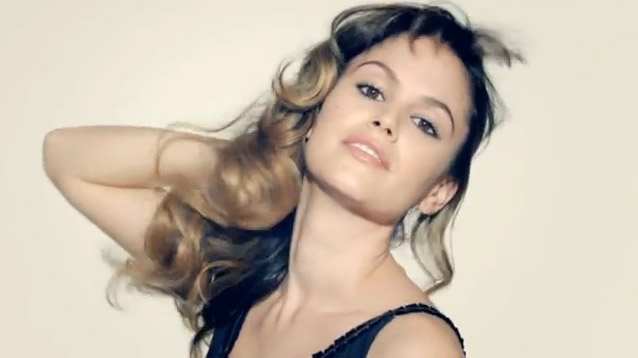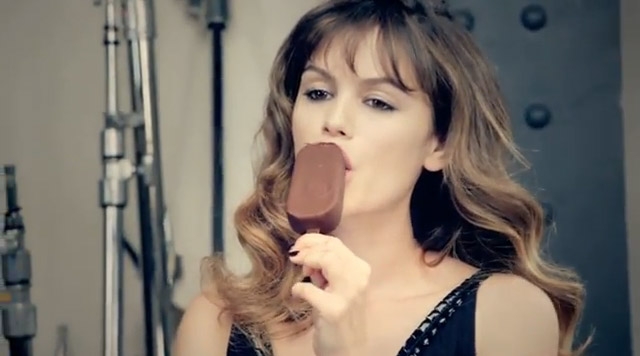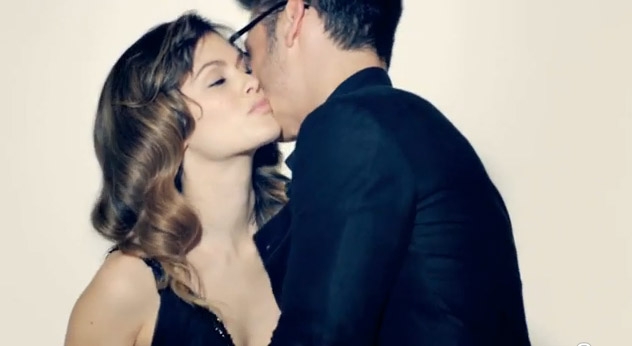 Now check out the video where Rachel Bilson plays a model who is totally enjoying the Magnum Ice Cream bar. In another she is a famous ballerina with lots of success. The third Lagerfeld-directed short film features Bilson as a model.