"This last year has been difficult for everyone, but there is no longer any question about it, things must be done differently," said designer Marine Serre, as she kicked off a largely digital Paris Fashion Week this morning with the release of her autumn '21 collection, titled Core.

Serre shot to fame with her crescent moon print lycra catsuits, tights and mesh tops – which count Beyoncé and Dua Lipa among their fans. And the Paris-based designer's latest collection featured plenty of the Insta-catnip print, only this time it had evolved onto cosy jersey, was printed in vivid red and black on denim, and incorporated into a lozenge-shaped jacquard on sharp tailoring.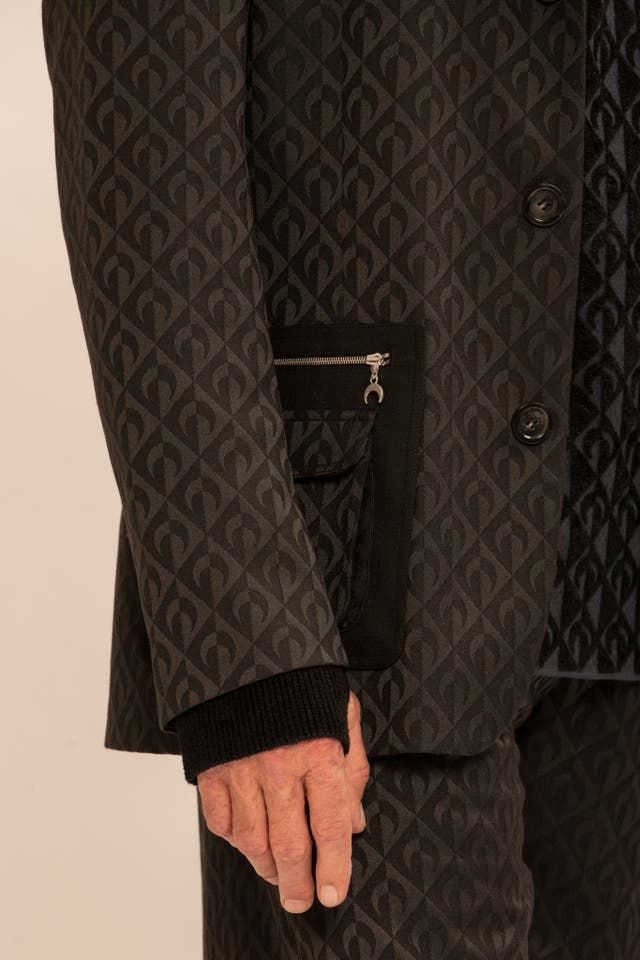 A self-described 'archaeologist of textiles', Serre expertly reworks old garments and deadstock materials into shiny newness, and as ever, half the pieces in today's collection were regenerated from leftover items of clothing, the rest made from 100 per cent recycled material.

Deadstock leather in brown and black was patched into blazers and biker trousers, lasered with the moon in a UV print, while repurposed silk scarves were crafted into fluttering patchwork skirts and draped about bodycon tops, while a fleece bedcover found new life as a cosy hooded parka.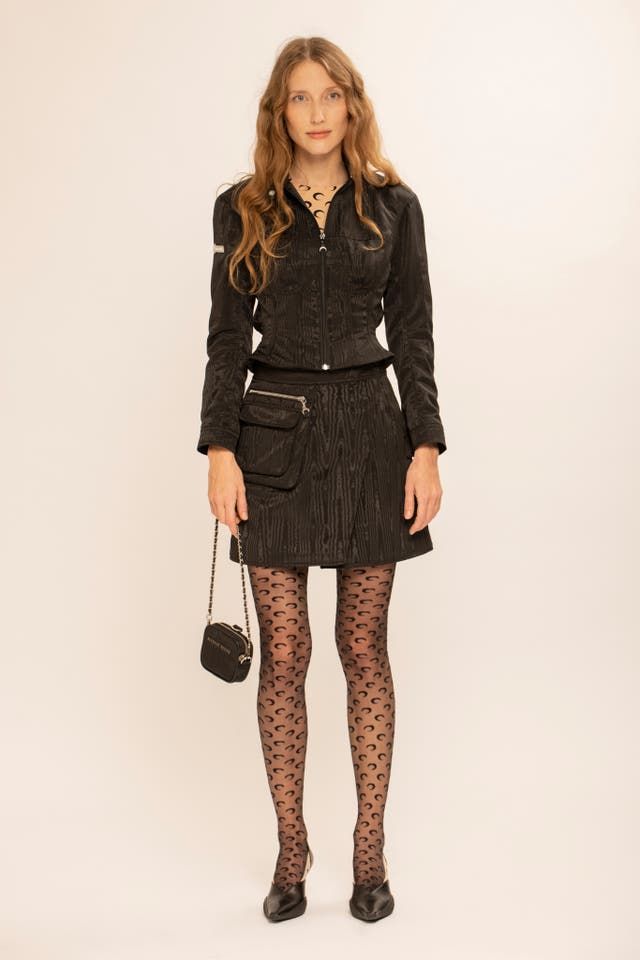 Mini-skirts, silky puffer jackets and deconstructed tartan scarves-turned-into-tops were perfect pub-going attire, but there's no doubt that it's Serre's celestial print tights and bodysuits that will continue to fly off the shelves.
Scroll through the gallery down for more of the best Marine Serre's crescent moon print