Mary-Kate and Ashley Olsen have always been in the celebrity spotlight. Whether it be starring in classics like New York Minute and Full House or producing quiet luxury at The Row, the twin sisters have solidified themselves as pop culture and style icons. Though the two have been mainstays in both Hollywood and the fashion world, they, like secret sister Courtney Taylor Olsen, maintain a relatively low-key profile despite their decade-long success. In an all new interview with i-D magazine, the sisters discuss their powerhouse label The Row and staying out of the spotlight.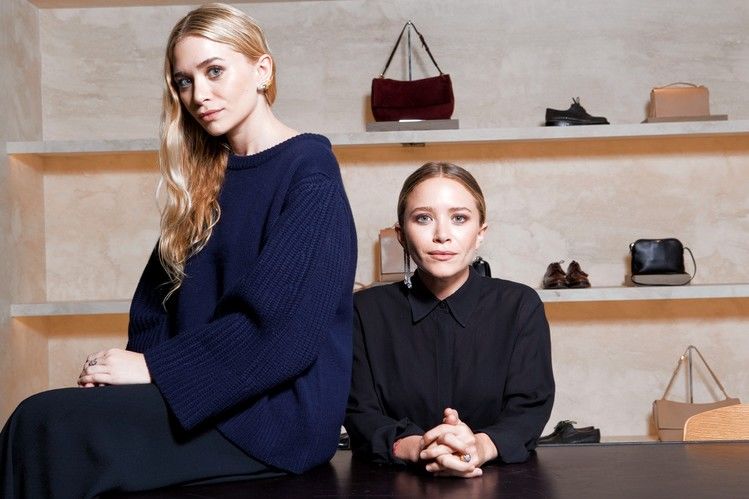 Towards the beginning of The Row's inception, the sisters wanted to be detached from the brand-shifting the focus to the clothes themselves rather than its celebrity creators. "We didn't want to be in front of it, we didn't necessarily even want to let people know it was us," Ashley said. "It was really about the product, to the point where we were like: Who could we get to front this so that we don't have to?" This covert approach certainly translates into the ethos of the brand and differs greatly from other celebrity-centric ventures like Yeezy or Tommy x Zendaya.

"We're quite petite people, and we do collect couture," Mary-Kate continued. "We have a love for design and there weren't any pieces we could really wear because the product would wear you. That was another thought as we started The Row. Every season you become a little smarter. You learn something new. You push yourself. You push your teams to explore, to dig deeper or wider."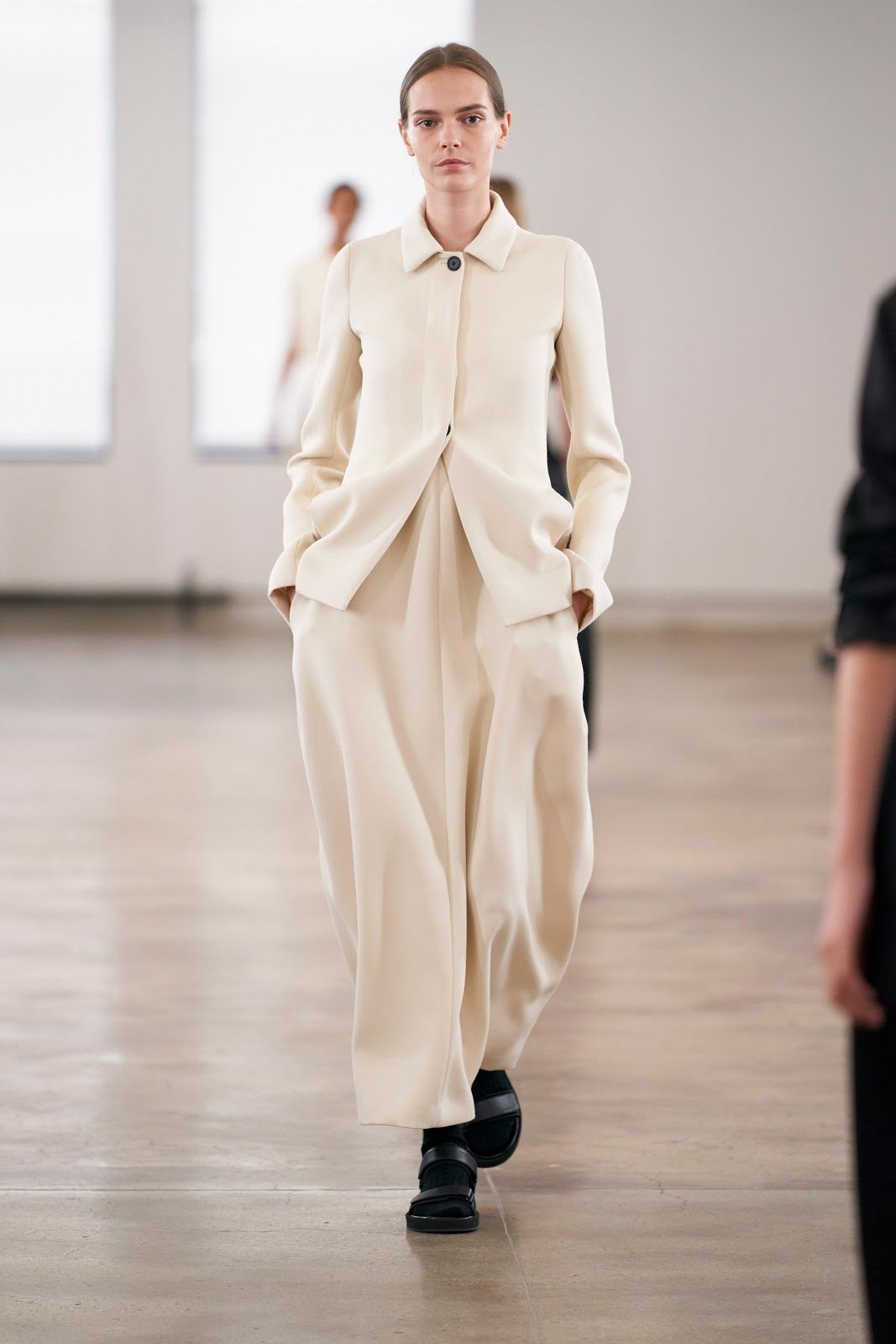 The Row Spring/Summer 2020.

The conversation with the sisters also covered their perfection-focused creative process. "I think the reason we do fashion is to constantly try to fix our imperfections," Mary-Kate said. "And you have next season to do that. But it's also our job to find every imperfection in there to make sure that we're constantly pushing ourselves and training our eyes and making sure everyone is served. Just evolving and learning."

Gigi Hadid also vouched for the sisters' work ethic, stating that, "When you go into their office and you see their desks you can tell that they work there. They're there every day, and their desks are within and amongst the people that work with them at the office. I really respect that."

What started as a minimal white t-shirt has turned into one of fashion's leading luxury houses. Though the New York brand does not boast the same energy as the enigmatic designs of Gucci or Versace, the Olsens have certainly cemented themselves within the modern fashion lexicon with The Row and have taken a unique approach in a logo-mania and celebrity-focused culture.