The photographs, inspired by the late interior paintings of
Pierre Bonnard
and
Edouard Vuillard
, creating images between fashion photography and fine art. I, personally, love the vivid, colorful and authentic feeling these pictures create.
Reflecting upon the images, Heck stated: 'It signifies a different direction in m own work, where I am trying to flatten the space between photography and illustration, by eliminating photographic elements and painting on different surfaces and colors in post-production, attempting to move closer towards painting itself, in process and form.'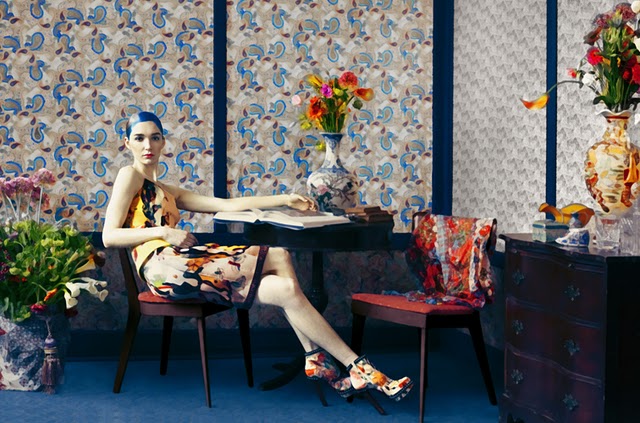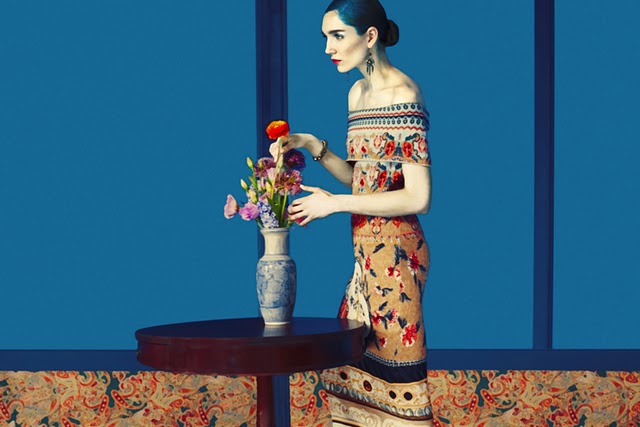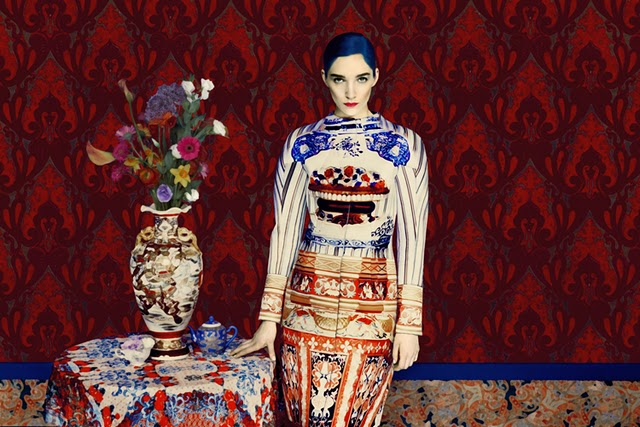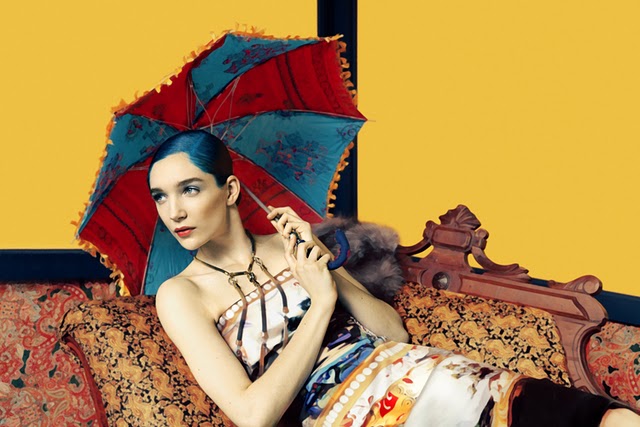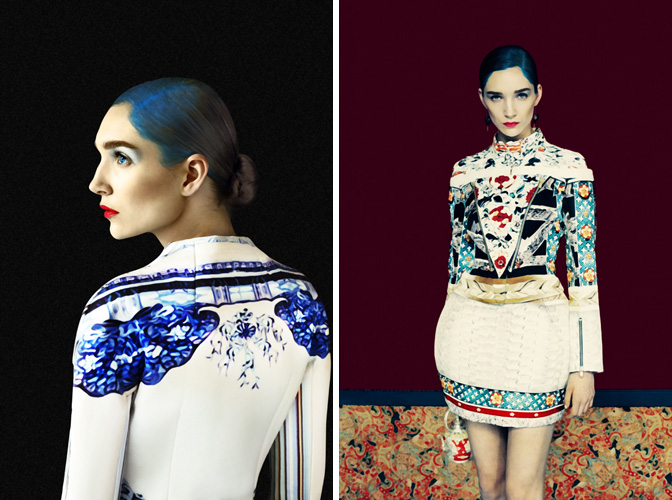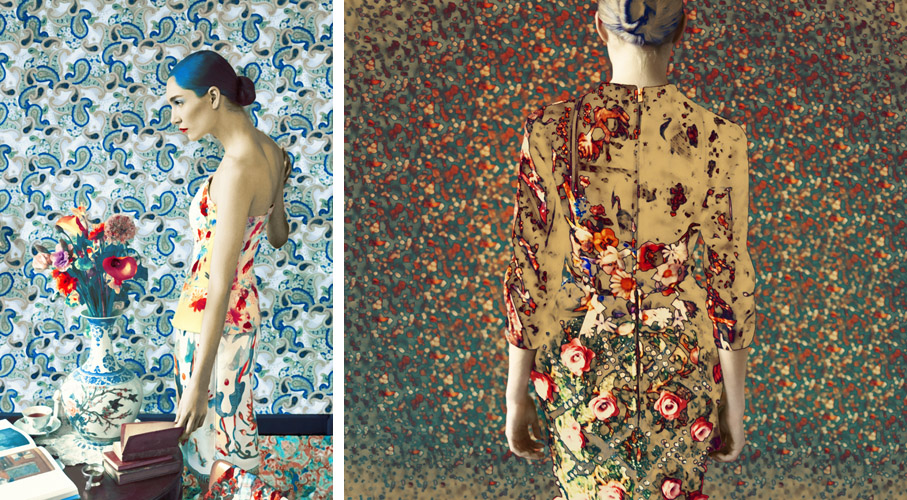 Photographs by Erik Madigan Heck
Styling by Heidi Bivens
Hair by Weasley O'Meara
Make-Up by Deanna Melluso
Model: Janice at Ford
Set Design by Shaun Kato Samuel
Post-Production by Michael dos Santos
and Andrew Bennett for Versatile Studios
Clothing by Mary Katrantzou
Additional Jewelry by Candace Ang.