It's likely a few things come to mind when you think of grunge fashion: namely, distressed denim and baggy silhouettes. And though they may seem difficult to pull off at first, you'll soon realize that there's more than one way to create an angsty ensemble, and that there's even a formula to it. Translation: Grunge is more than just wearing all-black, oversized pieces.

By definition, grunge is all about de-emphasizing the silhouette of the body and looking "untidy" in an attempt to mirror the cool look of popular musicians in both punk and heavy metal rock bands. Like other popular trends, this one dates back as early as the '80s and has been a core aesthetic ever since. But the key to creating a foolproof grunge-inspired look is mastering the art of strategic layering and understanding proportions. For some, this may manifest in the form of a striped button-down paired with a tank and loose-fitting jeans. For others, it's all about chain-link accessories. No matter your preference, we have you covered.

If you're ready to embrace the grunge trend and add a little edge to your wardrobe in a way that won't feel too on the nose, scroll ahead for six grunge outfits with a 2021 twist.


1 The Updated Bowler Shirt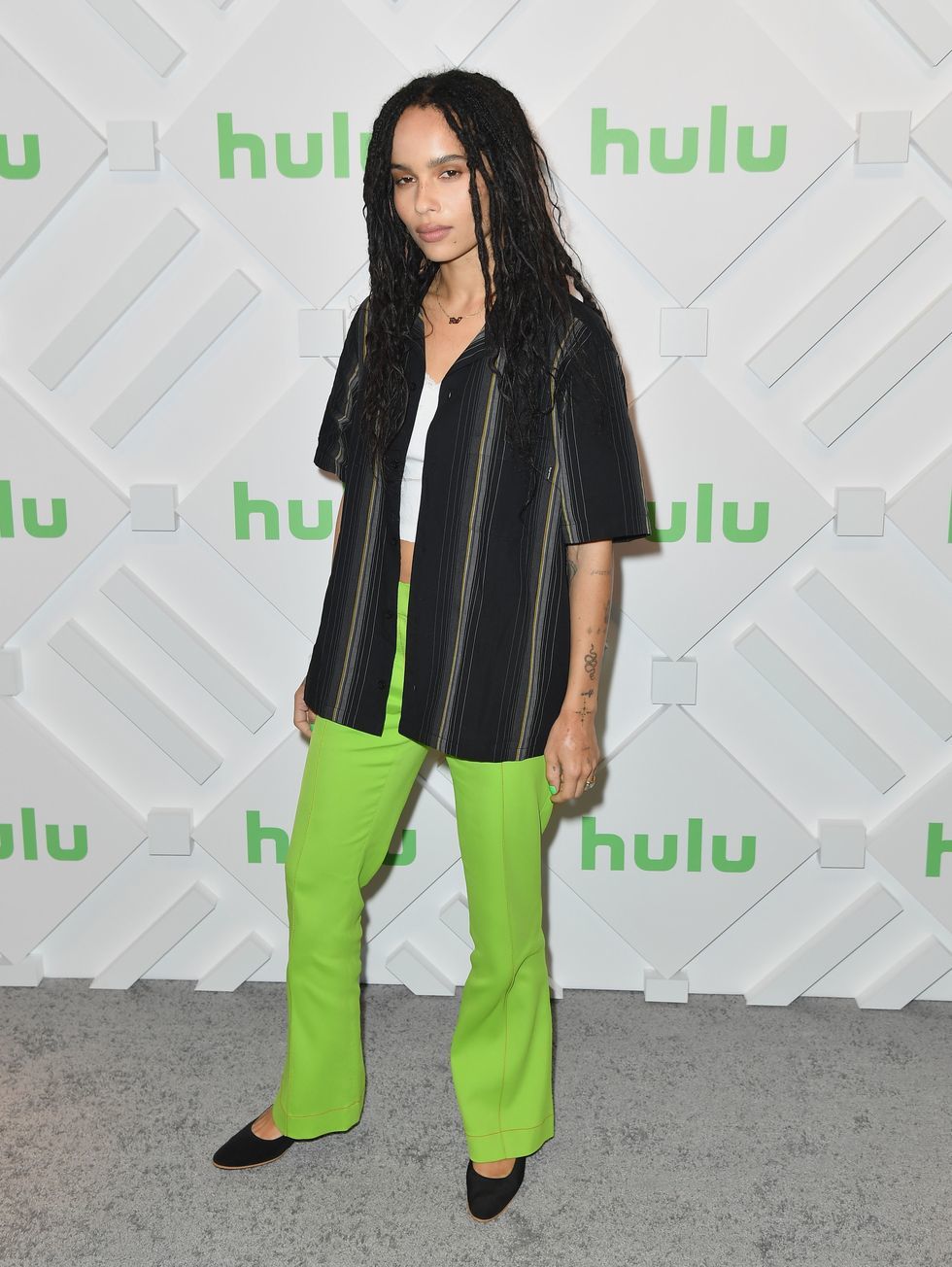 Among the distinct identifiers of grunge fashion are baggy denim, distressed details, and striped bowler shirts that are meant to be layered. Here, Zoë Kravitz puts a polished spin on the trend with a pair of brightly colored slacks and kitten heels for a bit of a lift.


2 Laurel Striped Silk Bowling Shirt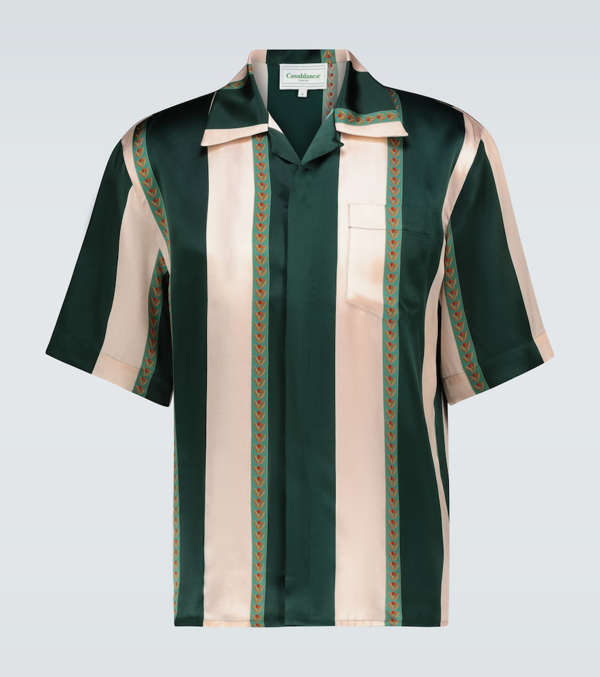 Cut from striped silk for a luxe take on a classic, Casablanca's bowling shirt is a great alternative to dull cotton-poplin styles.


3 All-Black Sparkle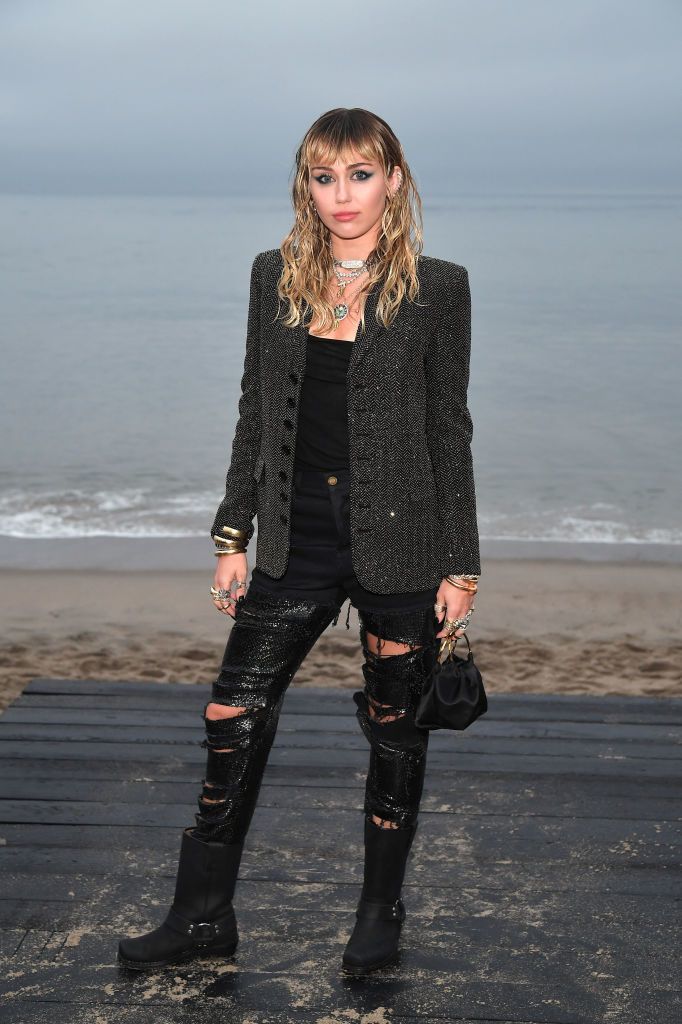 If you feel inclined to go the all-black route after all, take styling cues from Miley Cyrus and add a hint of sparkle in the form of statement jewelry. Moto-style boots will complement the grunge aesthetic.


4 Biker II Boot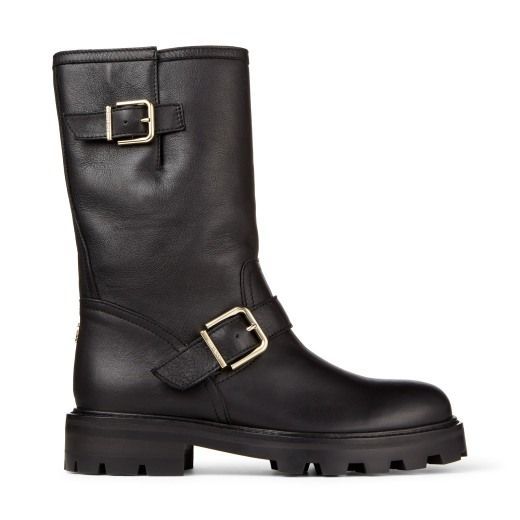 5 Baggy Denim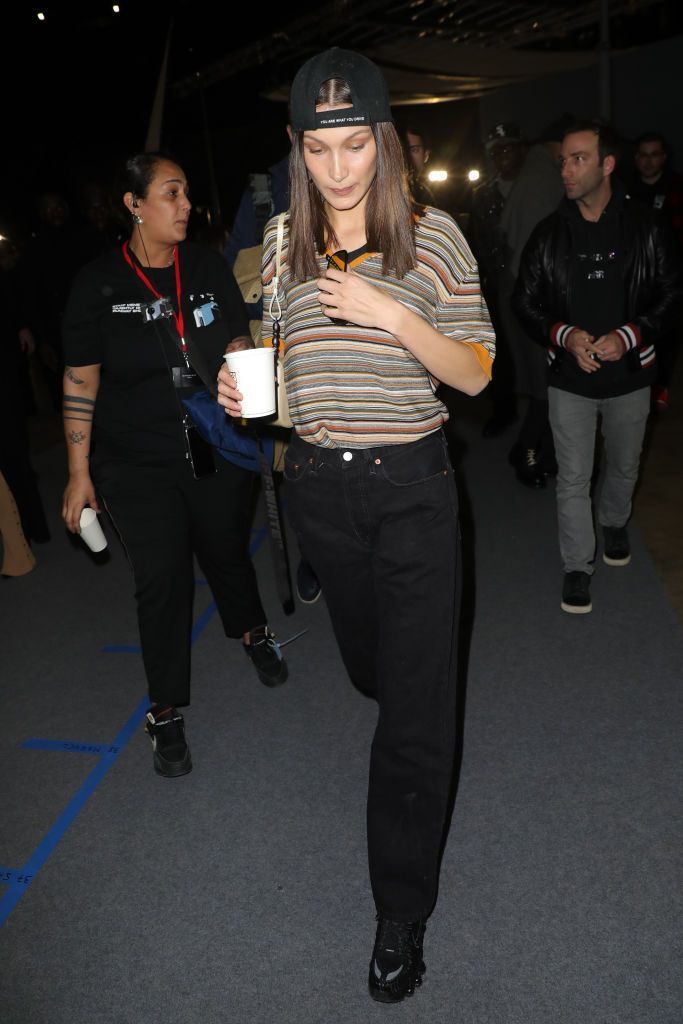 One of the easiest ways to embrace the resurgence of grunge fashion is by investing in a pair of black baggy jeans à la Bella Hadid. As far as styling is concerned, keep in line with the relaxed theme and wear yours with a (slightly) oversized tee and chunky shoes.


6 The High Rise Loose Distressed Jeans in Black W/rip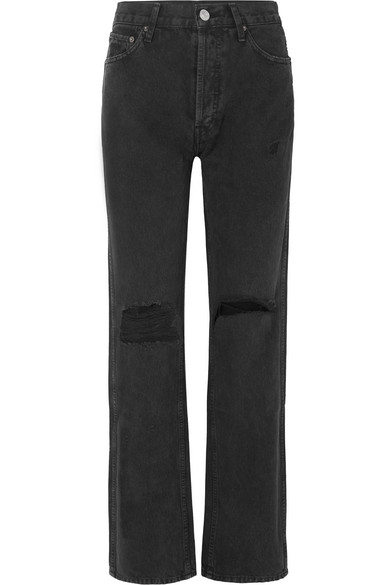 Nothing says grunge quite like a pair of distressed jeans with a loose fit.


7 Oversized Utility Wear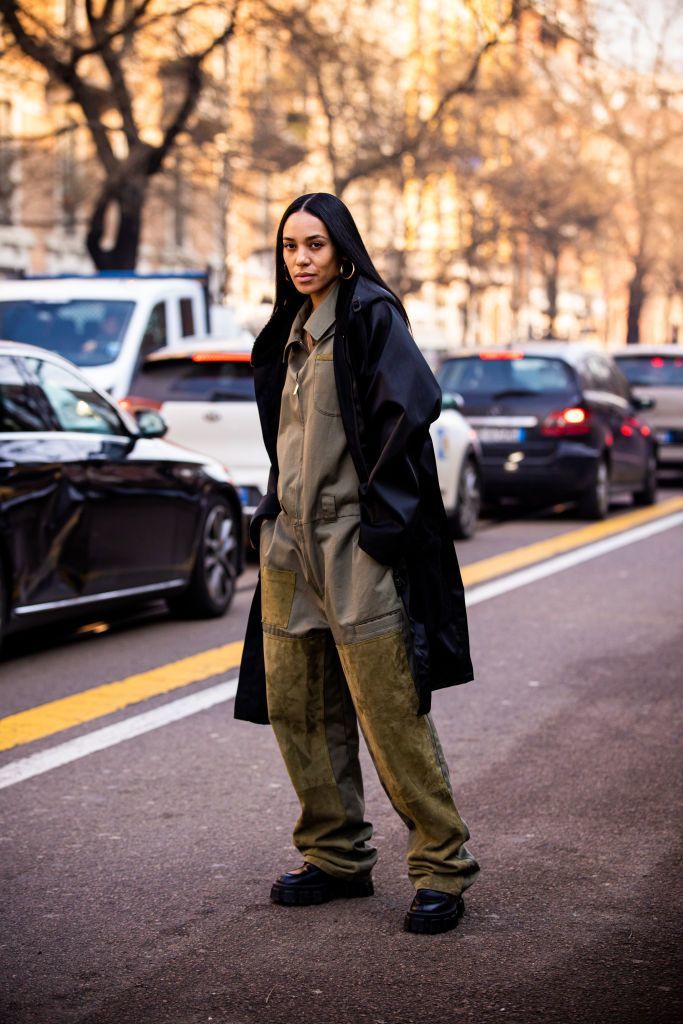 Whether it's in the form of baggy cargo shackets or khaki coveralls, utility wear is a practical yet cool way to experiment with the grunge trend. The more layers the better, so don't be afraid to throw your favorite coat on to complete the look.


8 Olive Postal Jacket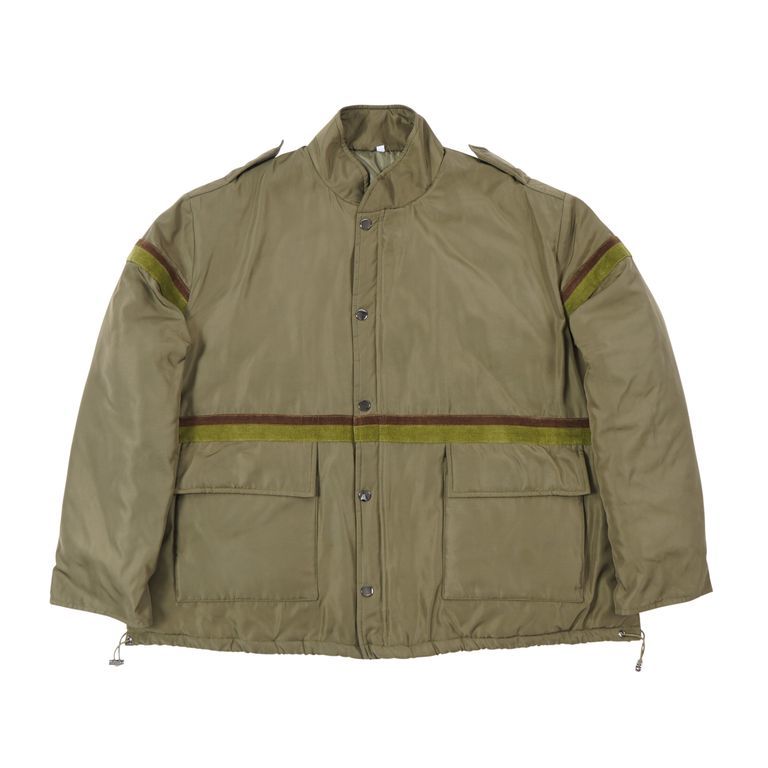 Designed with inclement weather in mind, Tier NYC's water-wicking jacket will give you the laid-back feel you're after.


9 Chain-Gang Hardware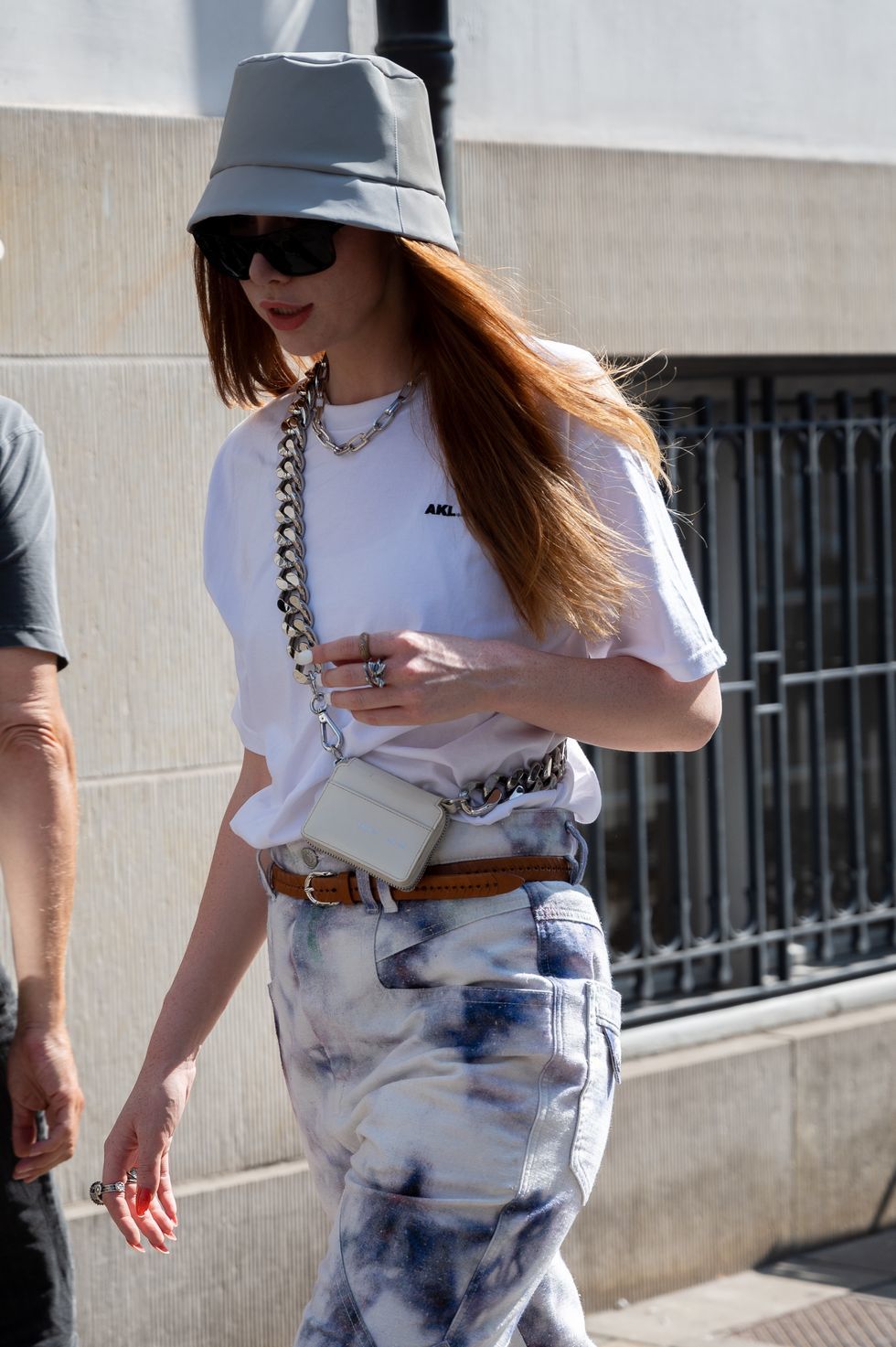 For those not ready to fully commit to the trend, consider opting for accessories with bulky hardware instead. Try integrating chain-link jewelry into your everyday rotation to get a feel for the edgier vibe.


10 Brushed Silver Card Case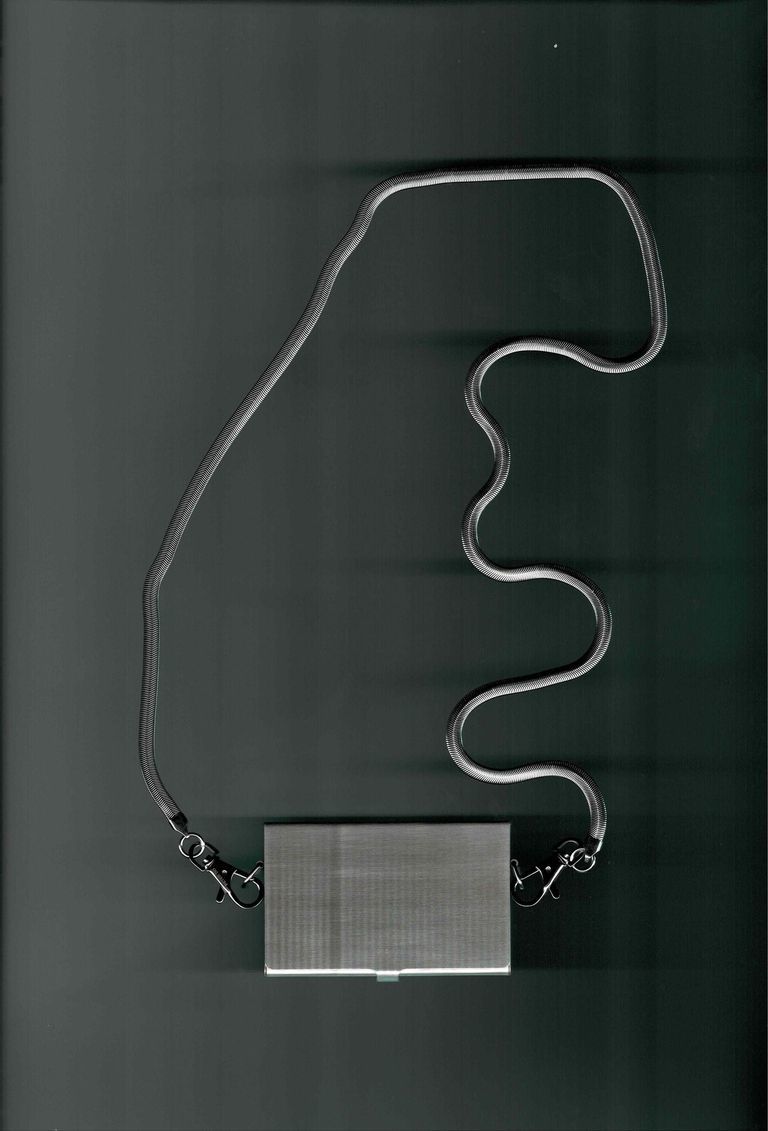 Peter Do's metal hard case is as practical as it is chic, and the hardware details scream '90s angst.


11 Getting Graphic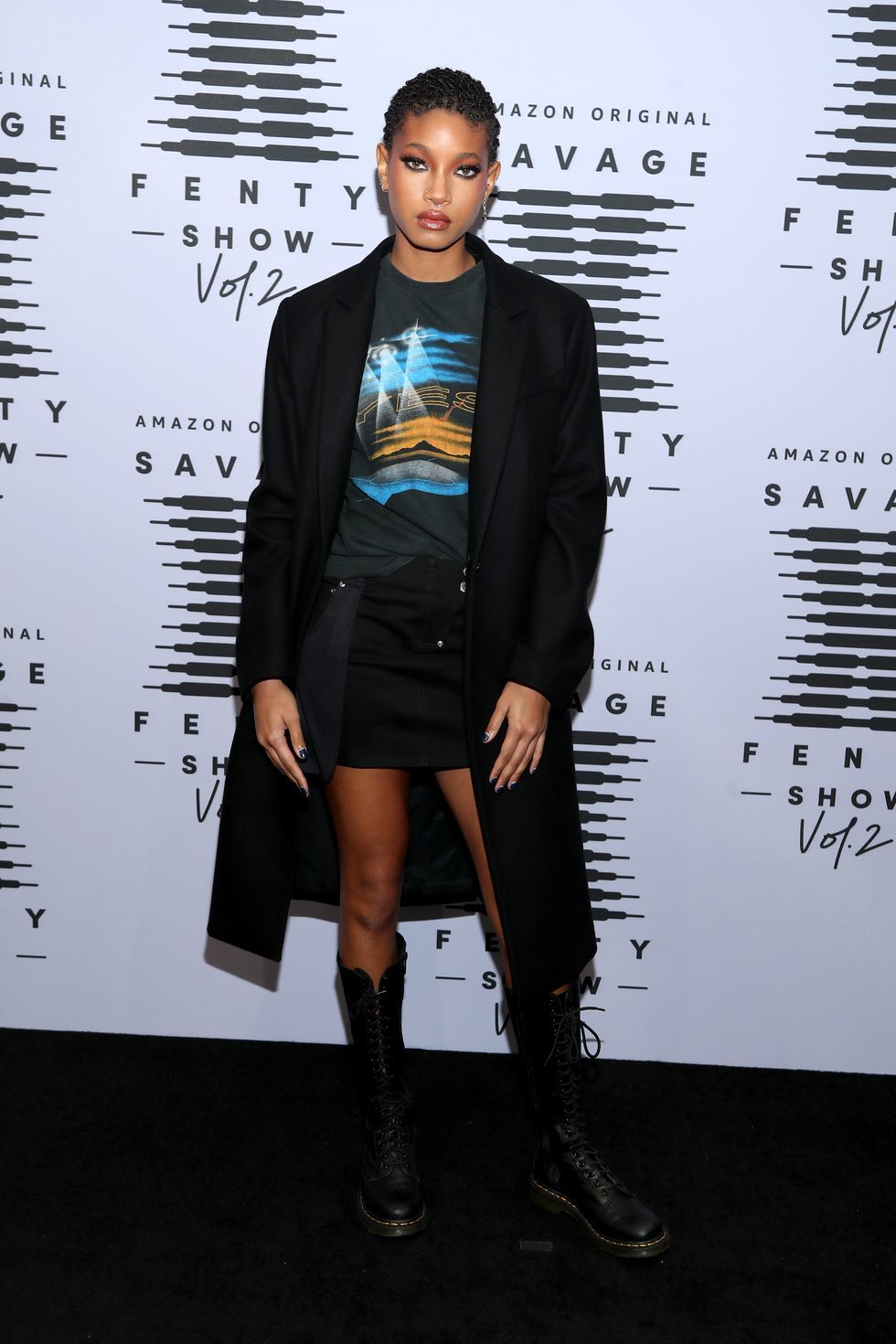 Rather than stick with all-black pieces, add a colorful graphic tee into the mix to liven up the look just in time for spring. Plus, it can be easily tucked into a miniskirt or cargos if jeans aren't really your thing.


12 80s Oversized "The Cheetah" Tee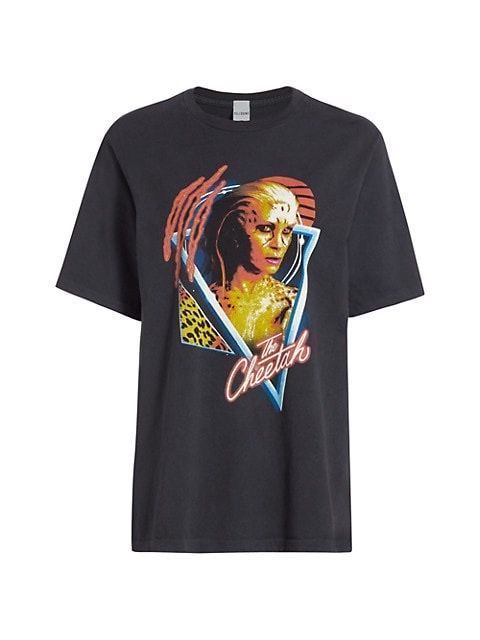 RE/DONE's oversized T-shirt features a vintage wash that gives it a worn-in look that can be achieved only from years of wear and tear.