"I just really enjoy working with all of them," says Teen Vogue editor in chief Lindsay Peoples Wagner. "They all have very different dreams and goals of how they want their brands to grow, but I think we were able to find people that have a really, really good chance of being incredibly successful in the industry."

The program, founded in 2019, pairs the young designers with members of the Teen Vogue team for guidance and advice. Typically the brands would also have a fashion show at New York Fashion Week, but with the pandemic restricting the size of gatherings, the designers made look books and videos of their new collections instead. "Seeing their vision and meeting young designers who are at that early stage is a really nice opportunity for me to be able to help them and kind of guide them on how they can grow, how they can get sold on different e-commerce platforms," Peoples Wagner continued, noting that what she looks for in applicants is a dedication to finding innovative ways to approach fashion as well as a seriousness of intent. "You can't be half-in, half-out as a designer, especially if you want to be successful and really cut through the noise."

The group has been working with Teen Vogue editors to firm up their collections and devise plans that are pandemic-proof. "Obviously, this year, people's shopping habits changed. I think a lot of the designers are just trying to figure out, if I want to continue to grow, how do I grow my brand in a way that makes sense? What actually attracts more people to buy this brand, or how can I get on a lot of people's radars that may not know about me?" Peoples Wagner said.

Get to know more about each brand, here.


Abacaxi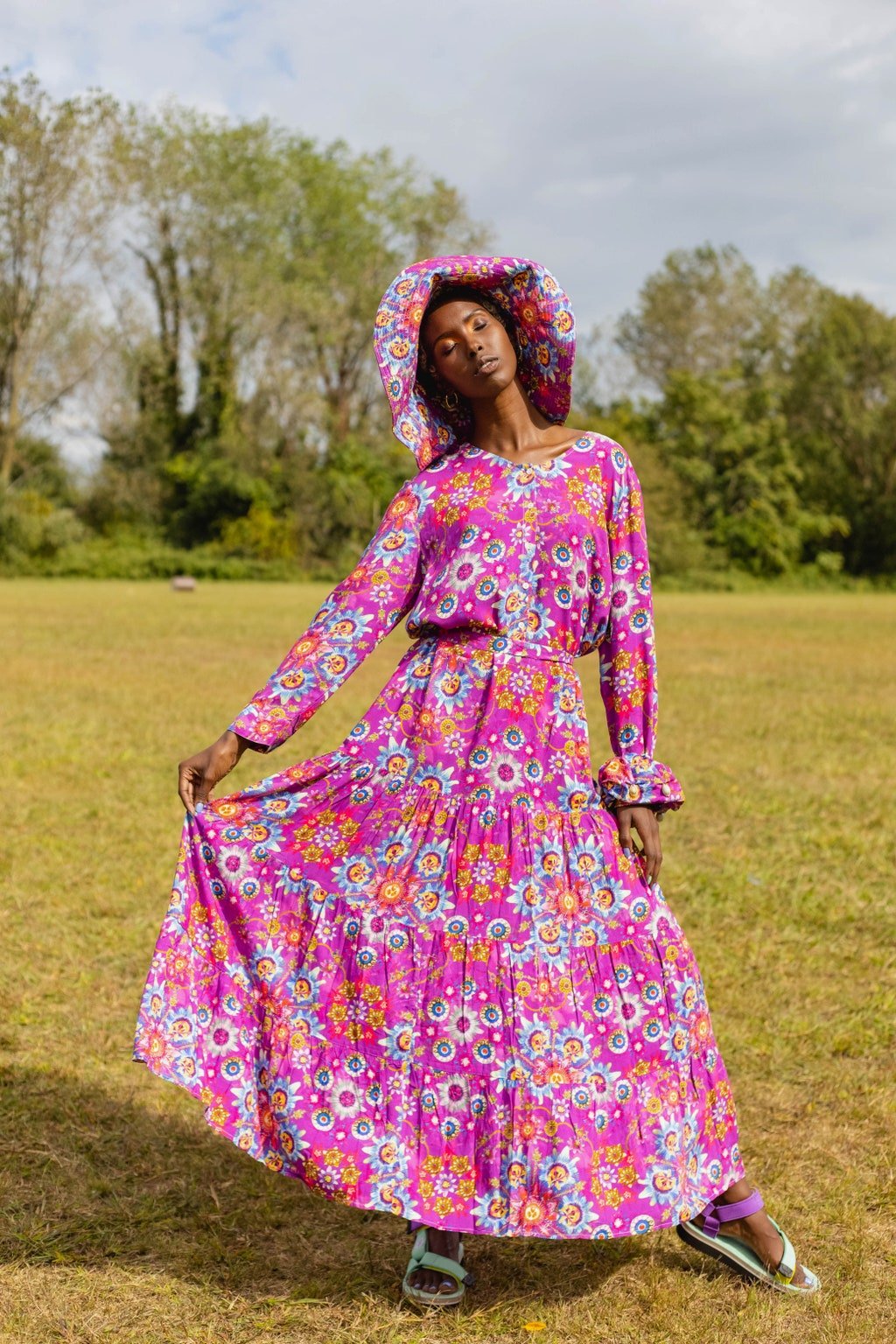 "Definitely joyful," is how Sheena Sood describes the vibe of her young brand, Abacaxi. In a short time the designer and artist-Sood has a fine arts degree-has become known for her color sense and her use of traditional textiles, dyeing processes, and embellishments, many which refer to her South Asian roots. Born and raised in Minnesota, she became acquainted and enthralled with her heritage when traveling to India. "With those trips, I was transported into a different place where color was used in such a different way, and I'm still inspired by those memories now," says Sood.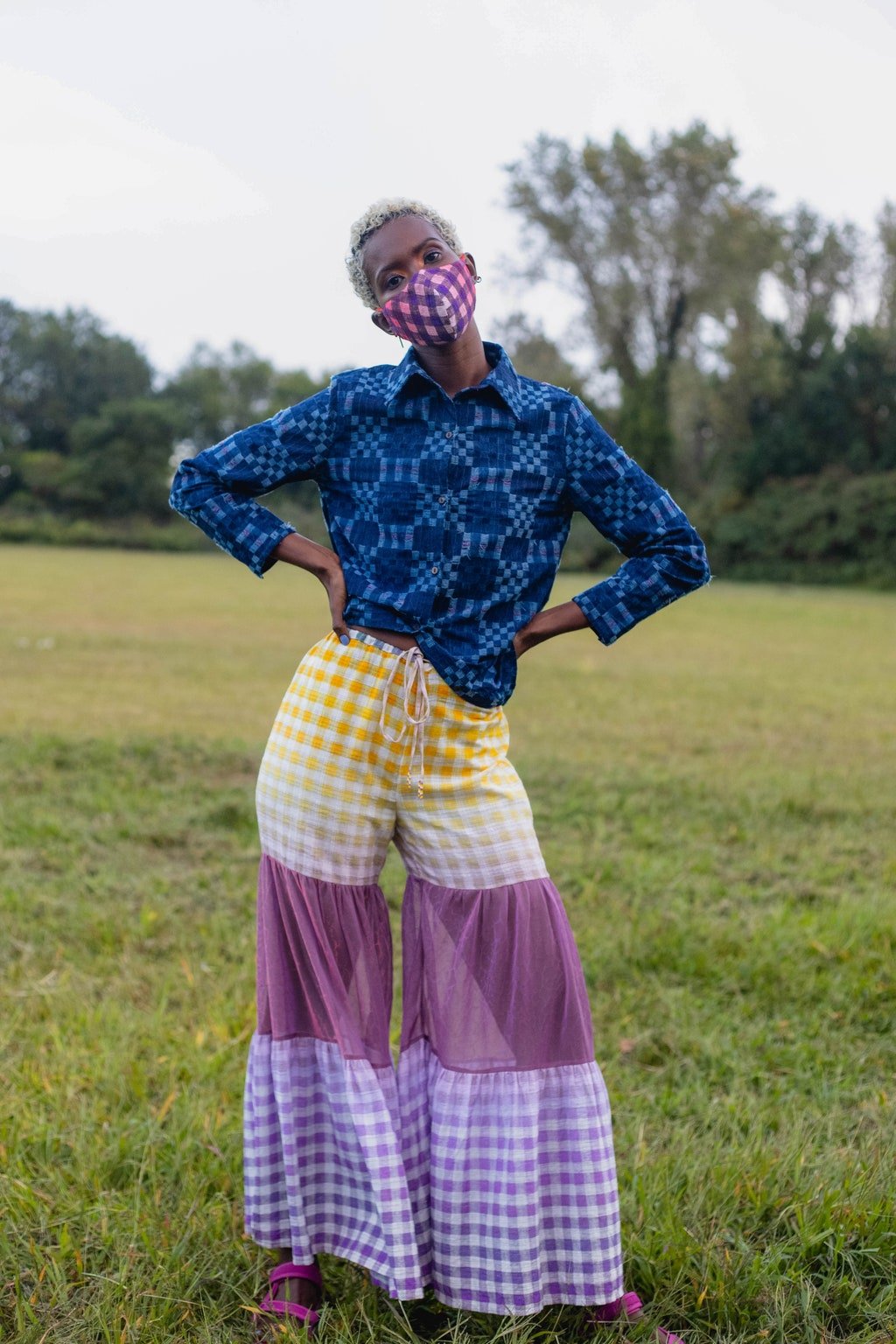 The pineapple-abacaxi in Portuguese-is a symbol of hospitality and friendship, and there really is a warmth and openness to Sood's work, which honors handcraft and also bridges cultures. "How we can dress in the modern day doesn't have to be Western or Eastern," she says, "it could be my version of jeans and a hoodie, but with a nod to something nostalgic for us who have another background. There are a lot of different stories hidden within the motifs and like designs." Sood is eager to tell them. -Laird Borrelli-Persson


Elliss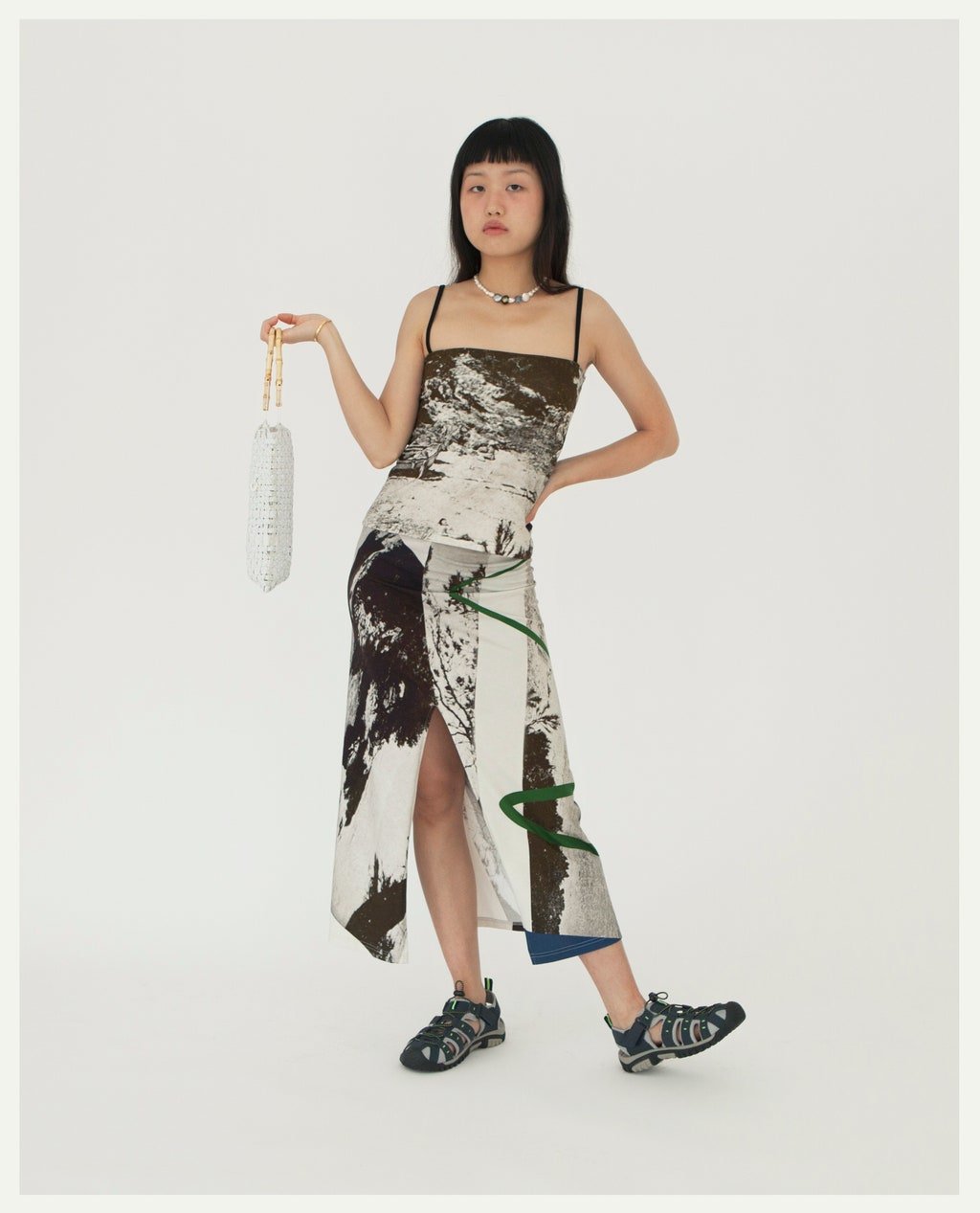 Elliss Solomon is not someone who "likes to suffer for fashion." The 28-year-old designer and founder of Elliss believes that clothes should be comfortable, sustainable, and, above all, empowering. With a degree from Central Saint Martins, the born-and-raised Londoner launched her collection of organic cotton and bamboo-stretch fabric ready-to-wear when she couldn't find opportunities to work for brands and businesses that shared her eco-conscious and inclusive ethos. Solomon began by producing T-shirts, underwear, and shapewear, but has since evolved to include artfully printed pieces like body-hugging mock-turtleneck tees, mini dresses, trousers, and slips. Everything the designer creates is meant to accentuate curves and appeal to a wide range of shapes.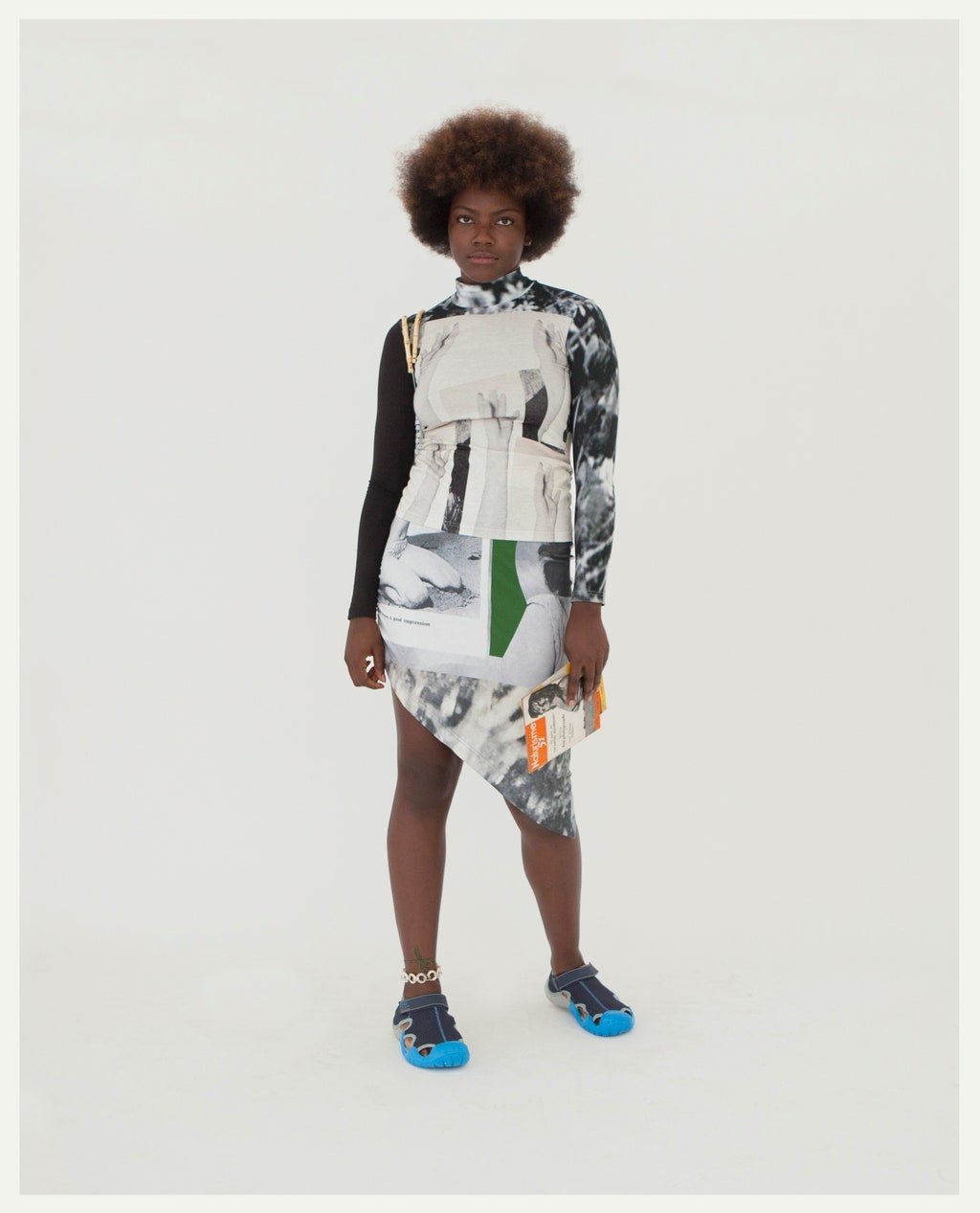 She and her team work with two small manufacturers, one in Hackney, where she is currently based, and the other in Slovenia, where they reuse the discarded materials from insulation and mattress fillers. Solomon's graphic photo prints are made in the Netherlands using non-toxic dyes. "It's a process to understand how to work sustainably in a way that is personal to you," Solomon says. "But I couldn't work in any other way. I want to create positive clothing that doesn't harm the earth or those who are making the garments."

Her new pieces incorporate deadstock materials alongside collaged prints from a 1930s-era nudist magazine. "I wanted to create a sense of nostalgia and a feeling of self-love and freedom," Solomon says. "Life is complicated. I wanted to bring some of this almost out-of-body energy to the everyday." - Brooke Bobb


Krystal Paniagua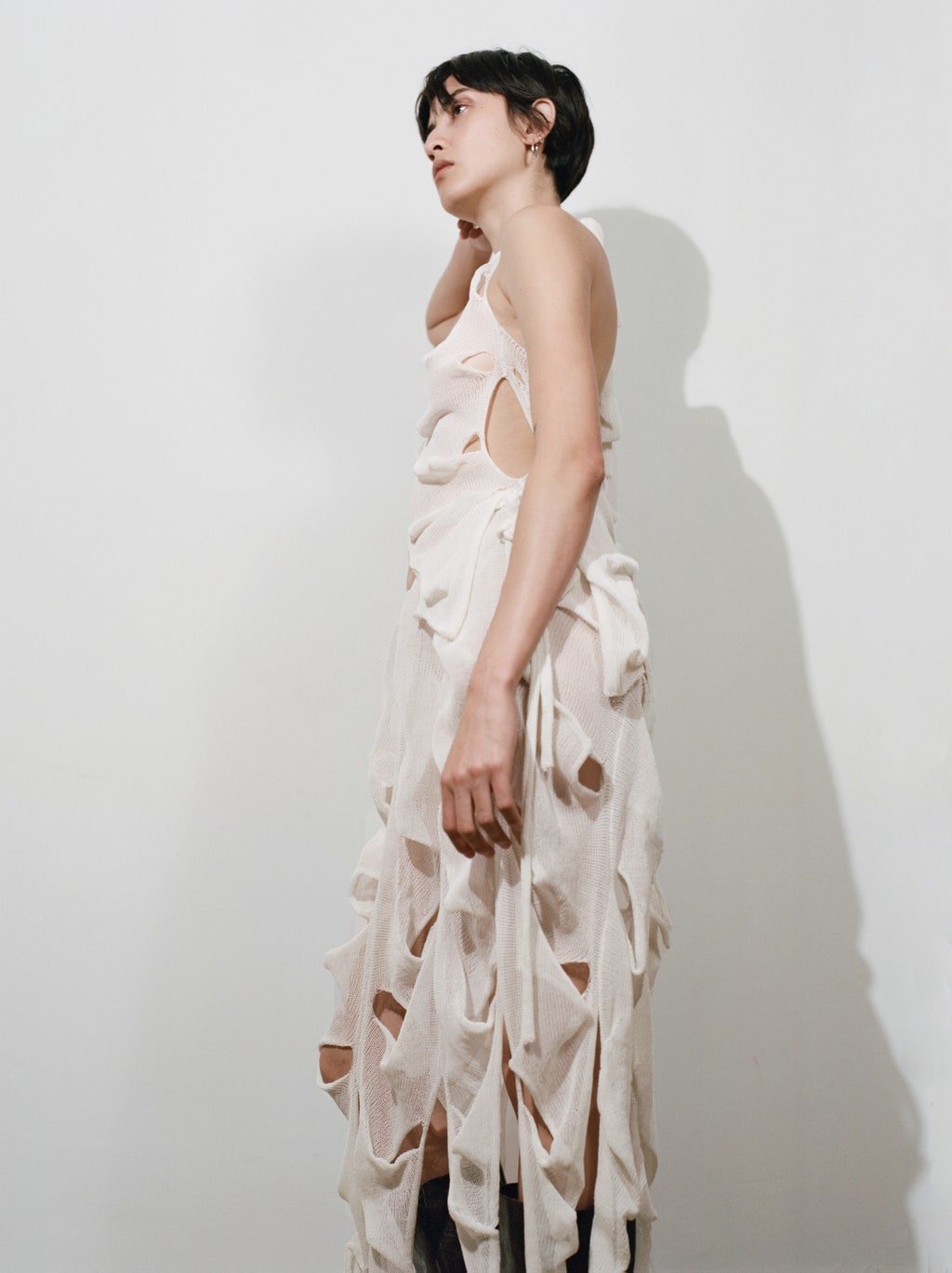 Krystal Paniagua's sensitive, body-hugging knitwear got the attention of Teen Vogue's Generation Next program for its honesty and beauty. "Not only am I creating a garment, but also the textile," says the Royal College of Arts grad. "For me, knitwear offers a challenge that excites me, to make anything imaginable by using one or more strands of yarn."

Born in Germany to Puerto Rican parents and having lived in the United States, Puerto Rico, and Italy, Paniagua says she finds inspiration in her daily life, the books she reads, and the people that surround her. "My brand is about having the control to redefine the way you look without compromising your original essence," she says. I design each piece with community in mind and that is reflected through garments that are adjustable, reversible, transformable, and can fit diverse body types."

Her new collection extends those themes into delicate cutout tops and stretch dresses in colors such as chartreuse, ivory, and dark gray. "I hope my garments make the wearer feel confident and ready for the uncertainties of life," she says. "I hope my clothing is as dynamic as the lifestyle of the person who wears it. I hope I can create garments that are timeless and continue growing with the wearer instead of it being a momentary phase in the person's life." - S.Y.


Theophilio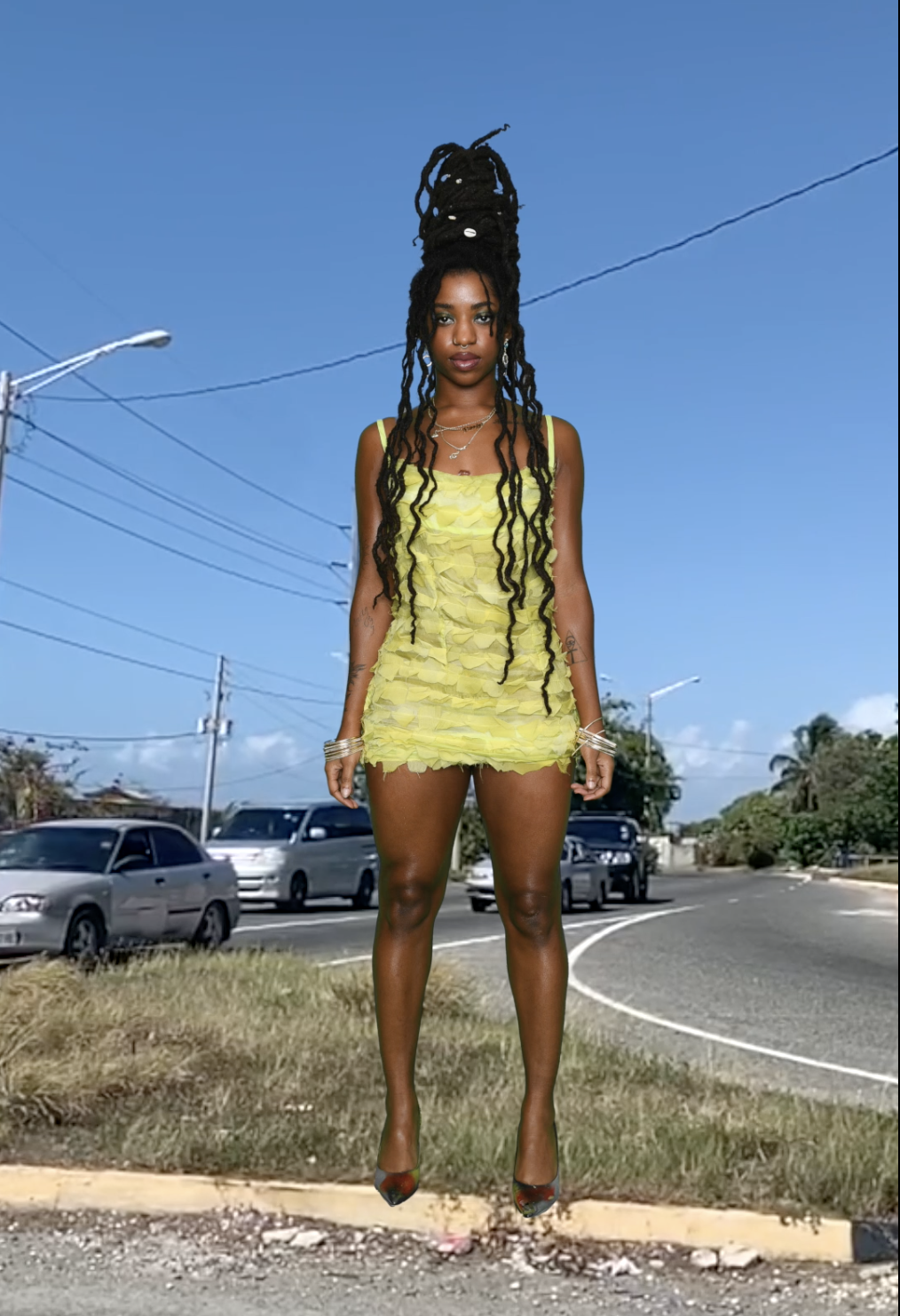 Edvin Thompson is living and breathing proof of the adage "team work makes the dream work." The Jamaica-born, Brooklyn-based designer believes in the power of community. When he launched his ready-to-wear label Theophilio four years ago, he did so with a group of stylist, photographer, and artist friends, many of whom he still collaborates with today. Thompson designs the clothes, which are mainly inspired by his Jamaican upbringing, but he credits his inner circle for giving him his point-of-view and aesthetic references. "The community around my brand has assisted me in sustaining the brand's ideology," he says.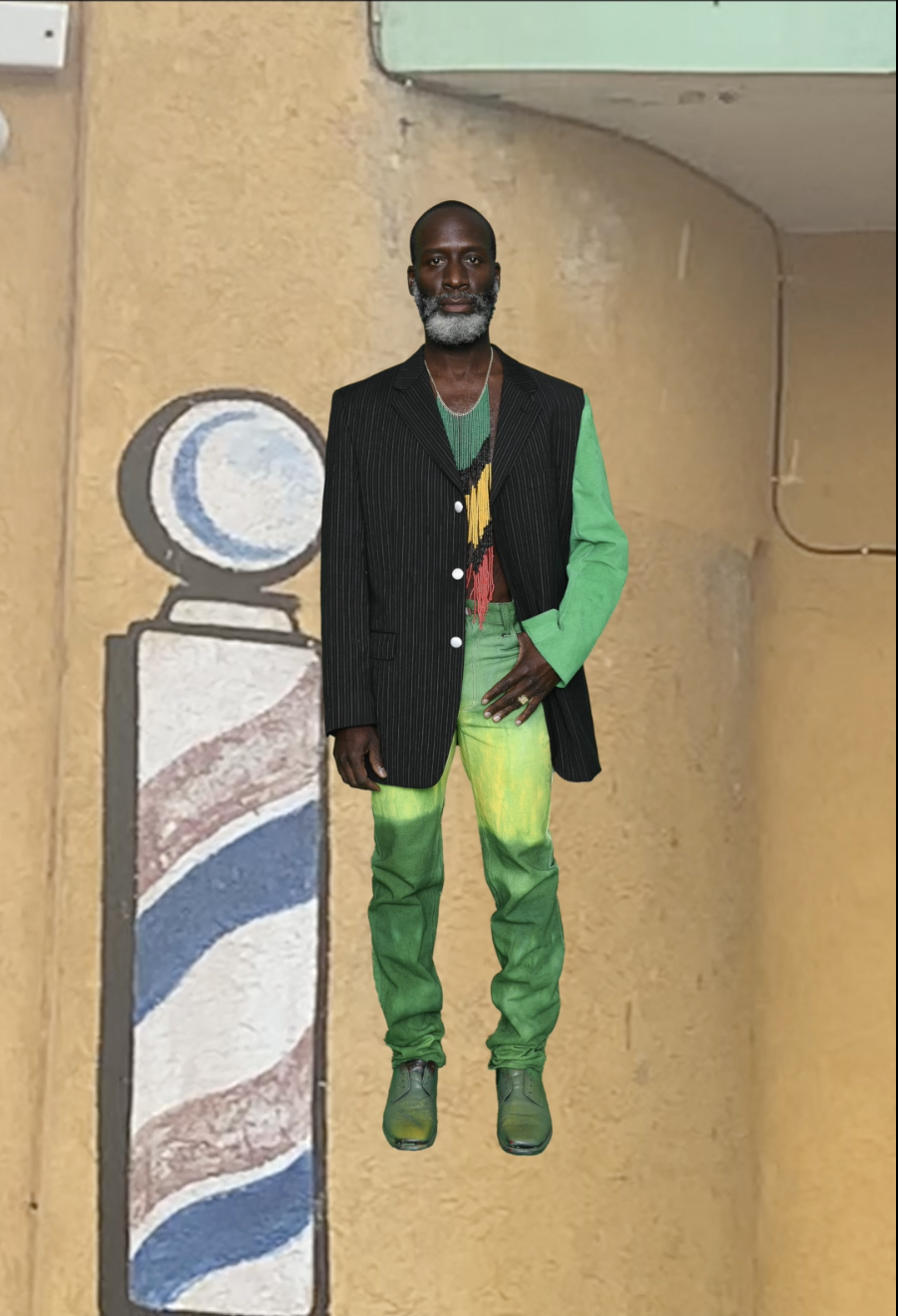 His new lineup includes a psychedelic-print body-conscious tank dress, a fuzzy red blazer and matching ruched trousers, playful minidresses, and a bright yellow shirt with exaggerated long sleeves. He is a skilled tailor, but it's the positive, community-driven messaging that make Thompson's label one to watch. As he explains, "Living in all of the different places I have in my life, from Jamaica to Atlanta, New Jersey, and New York, it's inspired me to create safe spaces for creatives and artists like myself to thrive." Indeed, self-love is at the core of Theophilio, a name that is a nod to Thompson's middle moniker, Theopolis, which means "to be loved by God" in Greek. "I want men and women to feel empowered in my clothes," he says. "I design for men and women who show courage through adversity and for those who have trials and triumphs, who constantly celebrate life." - B.B.


Tolu Coker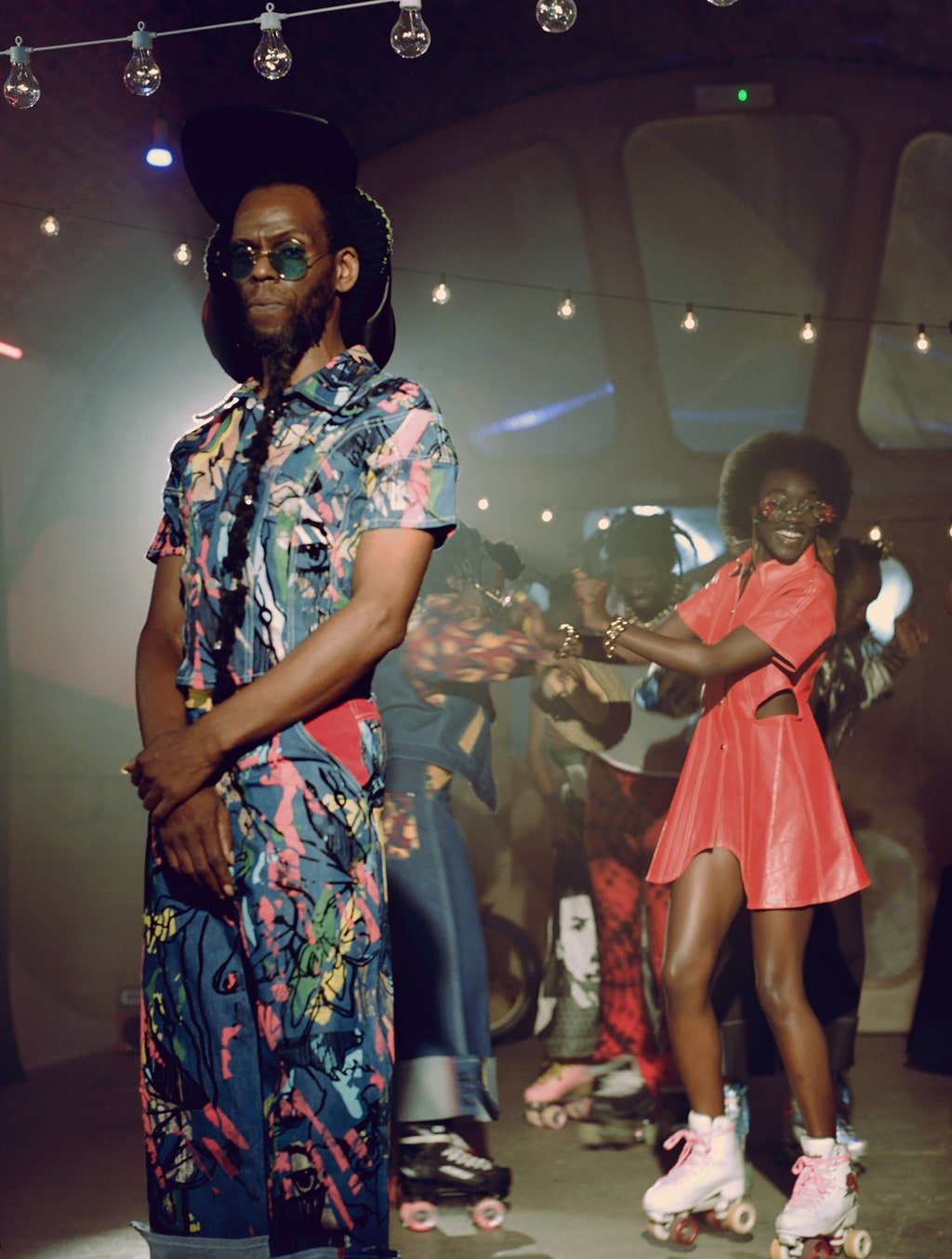 Fashion is a multi-sensory experience in which sight and touch are often given predominance, but that's not the case when it comes to the work of the artist Tolu Coker. The foundations of this young British-Nigerian's narrative- and community-based practice are careful observation (she's never without a journal in which to document her experiences) and active listening. "My work never starts with how I want the garment to look," she says. "I feel like the garment is almost a byproduct of the story." Similarly, she thinks of fashion as but one outlet for her creativity.

Coker describes her work as being "almost like community-based biography." As such, it's largely focused on Black identity and heritage. The designer believes that even if she's telling "someone else's story, as humans there are things that connect us." Following in her activist father's footsteps, Coker is making the personal political, and vice versa, for the greater good. - L.B.P.