It's been almost a year since Meghan Markle and Prince Harry announced they would be taking a step back from their royal duties. And, while the Duchess has managed to send messages through her fashion choices during that time, she's always had a knack for defying royal rules and strict dress codes. It's something that has set her apart, and made it known to the world that she isn't afraid to be herself and stand out from the royal norm.

Starting from the early days of dating Prince Harry, everything Meghan did seemed to be under a microscope. Even that big royal wedding - Givenchy dress and all - put Markle's everyday outfits under extra scrutiny, which has only continued these past few years. Yet, instead of bowing under pressure, especially when it came to royal protocol (nail polish, anyone?), or trying to outshine a certain other duchess, Meghan has completely embraced her differences.

We continue to celebrate Meghan's self-respect and promise to stay true to herself, not only when comes to love and activism, but also with what she wears. It's time to take a look back at the Duchess' best looks and how her style has evolved since her first day with the Royal Family.


Good First Impressions

For an outing with the queen for a viewing of the Mersey Gateway Bridge - one of her first solo gigs with HRH - Meghan chose to wear something pretty and proper. It would be one of the rare post-wedding moments where she looked super-formal. The custom Givenchy look featured a tailored capelet and clean, sleek lines, but when you're sitting by the queen herself, staying a little bit sedate is probably a good idea. She opted for the same designer when she attended the Royal Ascot, which still saw her staying buttoned up in a flowing, white shirtdress.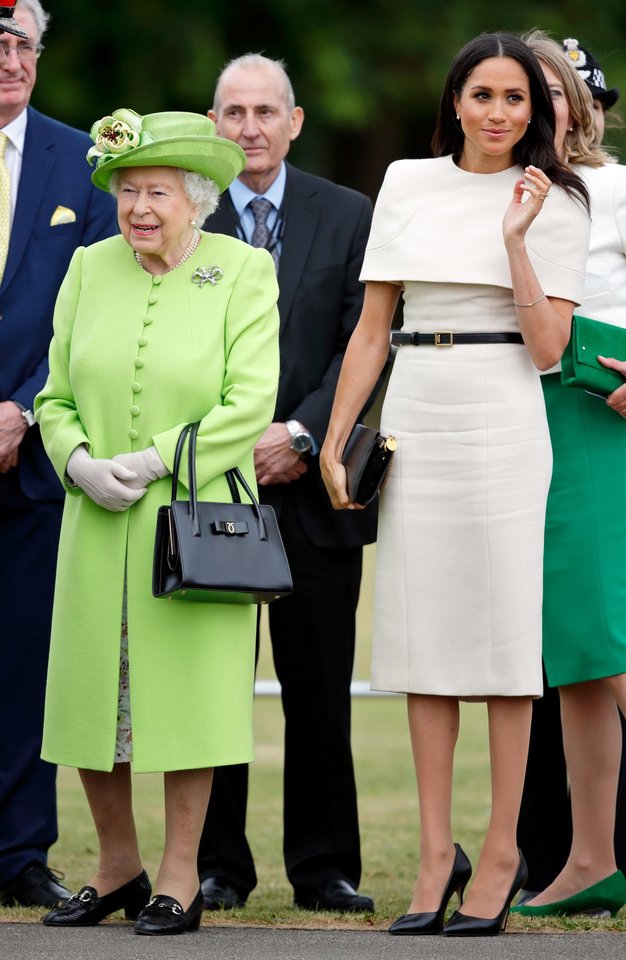 Prince Louis' christening saw Meghan loosen up, shifting away, ahem, from shift dresses and more conservative silhouettes. Though she was still very covered-up, the olive green Ralph Lauren dress had flowing sleeves and Meghan's fascinator was sleek and modern, a stark contrast to Kate Middleton's more traditional choices. After seeing Meghan's taupe Roland Mouret dress, which she wore to meet Irish President Michael Higgins, it became clear that she was hitting her stride. Sleek, sculptural, and flowing shapes would become a trademark for her, leading right up to the announcement that she and Prince Harry would be welcoming a new royal baby.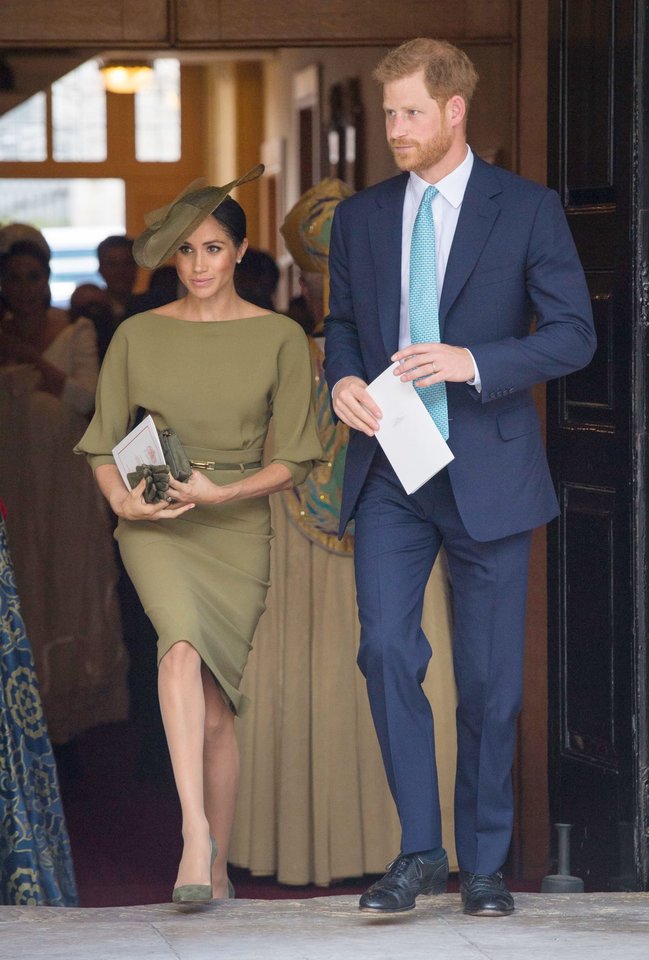 Showing Some Leg

Meghan's tailored pieces showed that she wasn't afraid to go with the royal standbys, too. Instead of ballgowns and traditionally proper, ladylike dresses, she was spotted in tailored pants, blazers, and trench-inspired dresses - a style that would also become a Markle signature. She wore one by House of Nonie at the Nelson Mandela Centenary Exhibition, and opted for a sexy tuxedo dress by Judith and Charles to take in a performance of Hamilton. After seeing so much leg on display, it's safe to say that Meghan's one of the only royals that has sex appeal on the mind. She's not afraid to show a little skin if the moment calls for it.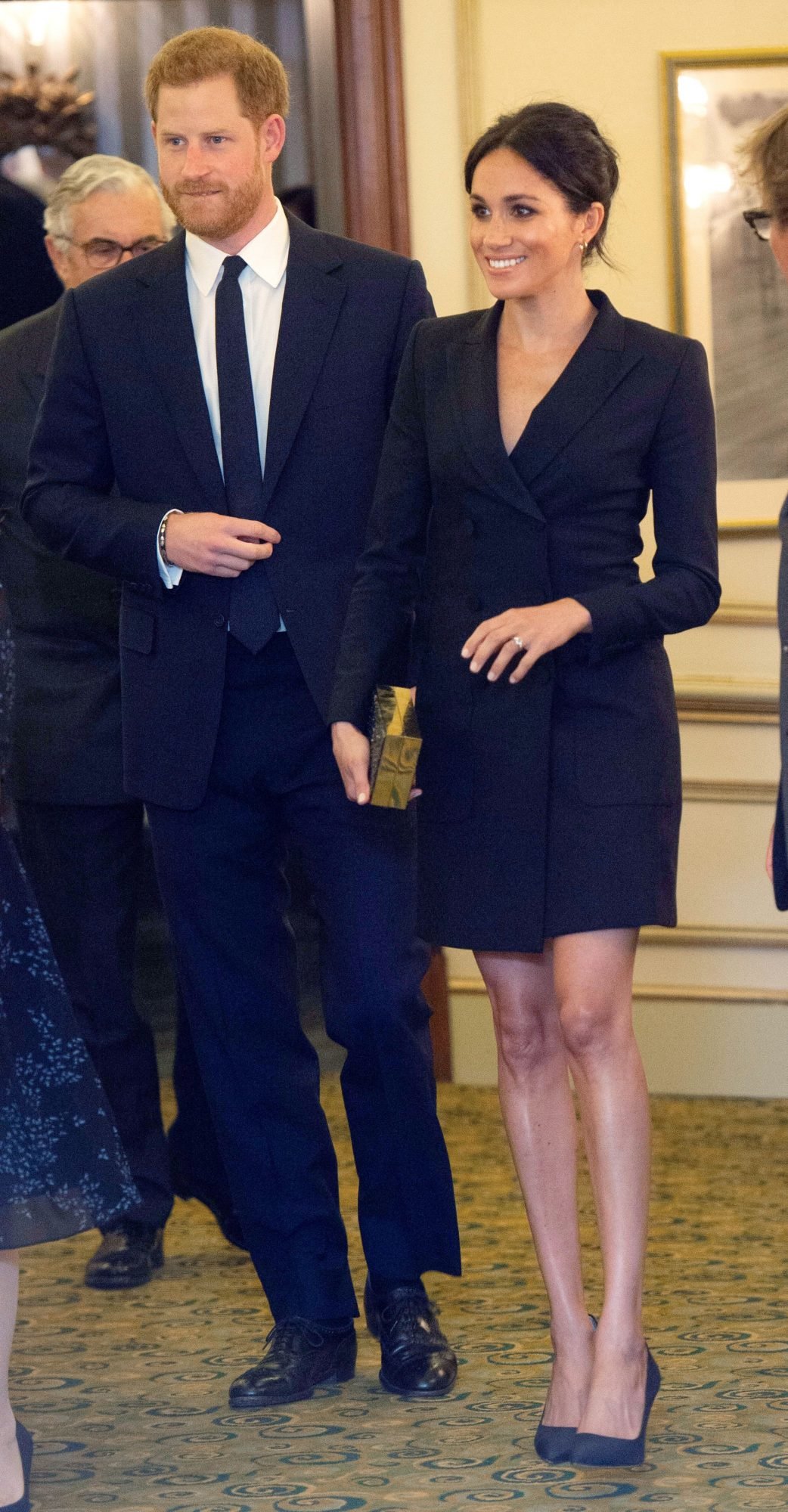 Coats, and Jackets, and Trenches, Oh My!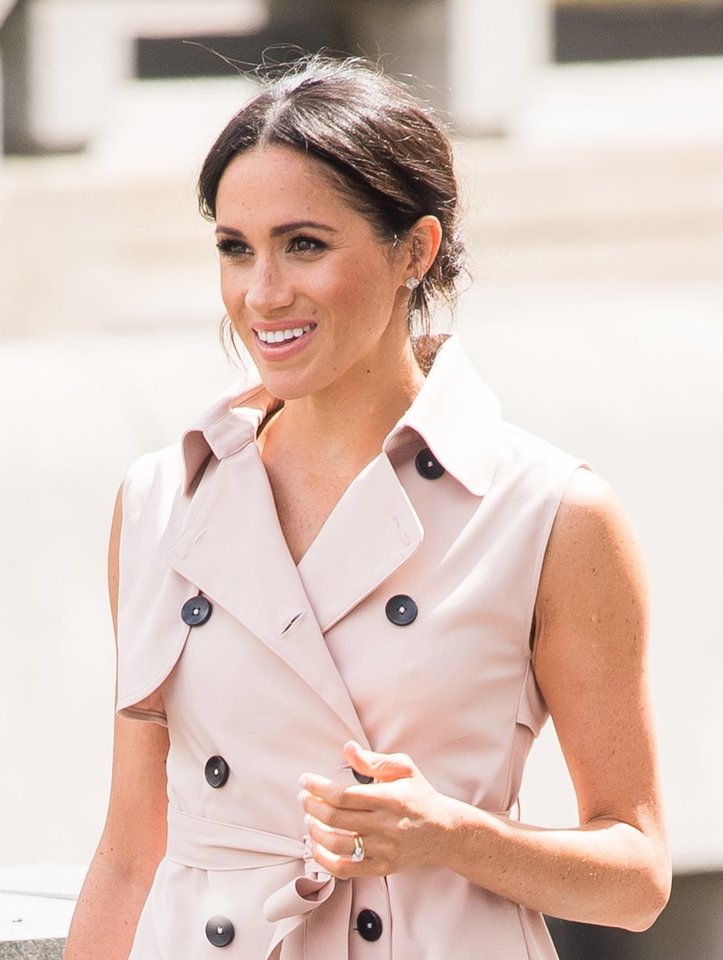 It's not just dresses. Meghan's shown that she's got plenty of personality when it comes to coats, too. Instead of appearing in somber black and blue outerwear, she's not afraid to get a bit more fashion-forward. For the launch of her cookbook, Together: Our Community Cookbook, she wore a Smythe coat, and for the wedding of Princess Eugenie and Jack Brooksbank, she chose a Givenchy coat that was sleek and modern.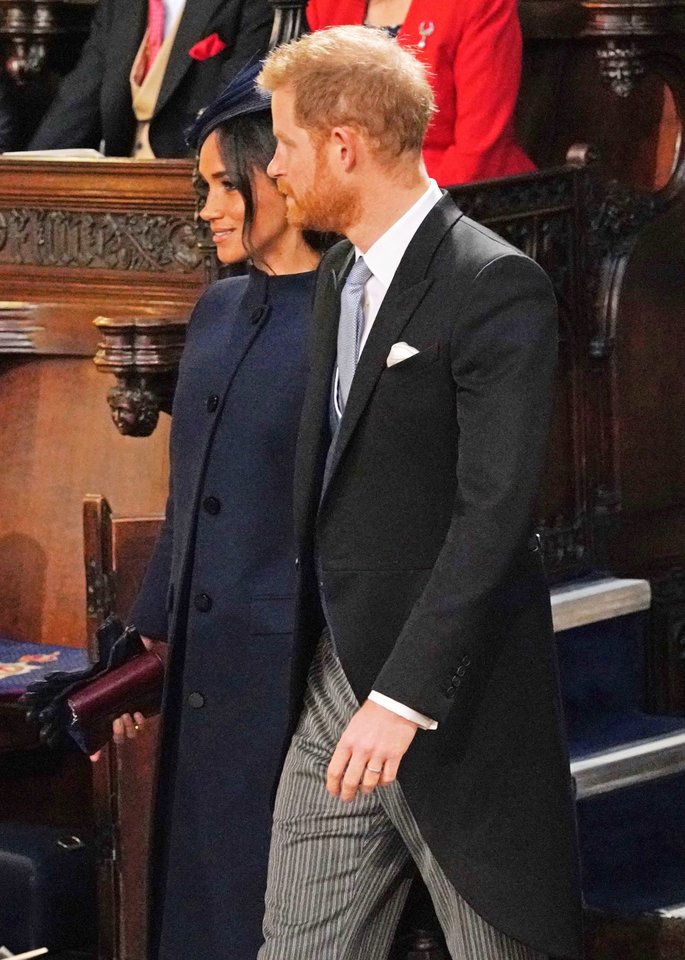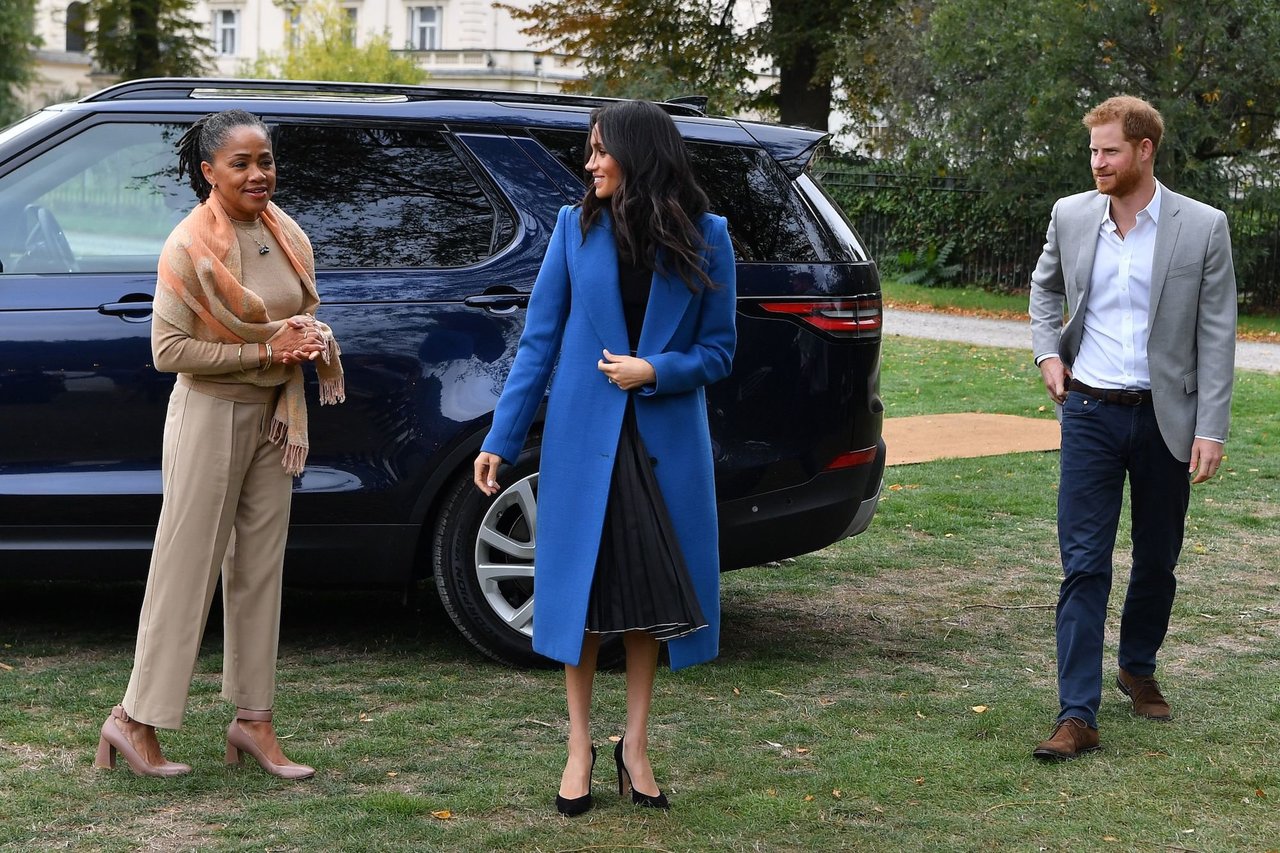 Maternity Wear

Meghan took maternity style to a whole new level, thanks in part to the fact that her pregnancy included an official Tour of Australia, New Zealand, Tonga, and Fiji in addition to all of her usual royal duties. During this time, she wore fitted and bump-flattering dresses, including a black and white Safiyaa gown, shimmering Roland Mouret, and the unforgettable Givenchy one-shoulder dress during her surprise appearance at the British Fashion Awards. Still, she kept the same laid-back luxe feel. She didn't just go down under, either. Meghan and Harry took a second royal tour to Morocco, where she wore looks ranging from a J.Crew army jacket to a flowing Dior dress. She's got the range, because whether she decided to put on a gown by Brandon Maxwell or Erdem or an LBD from Club Monaco, or even a more casual outfit, like her Ralph Lauren blazer at London's WE Day, she was projecting her own tastes, not any royal rules.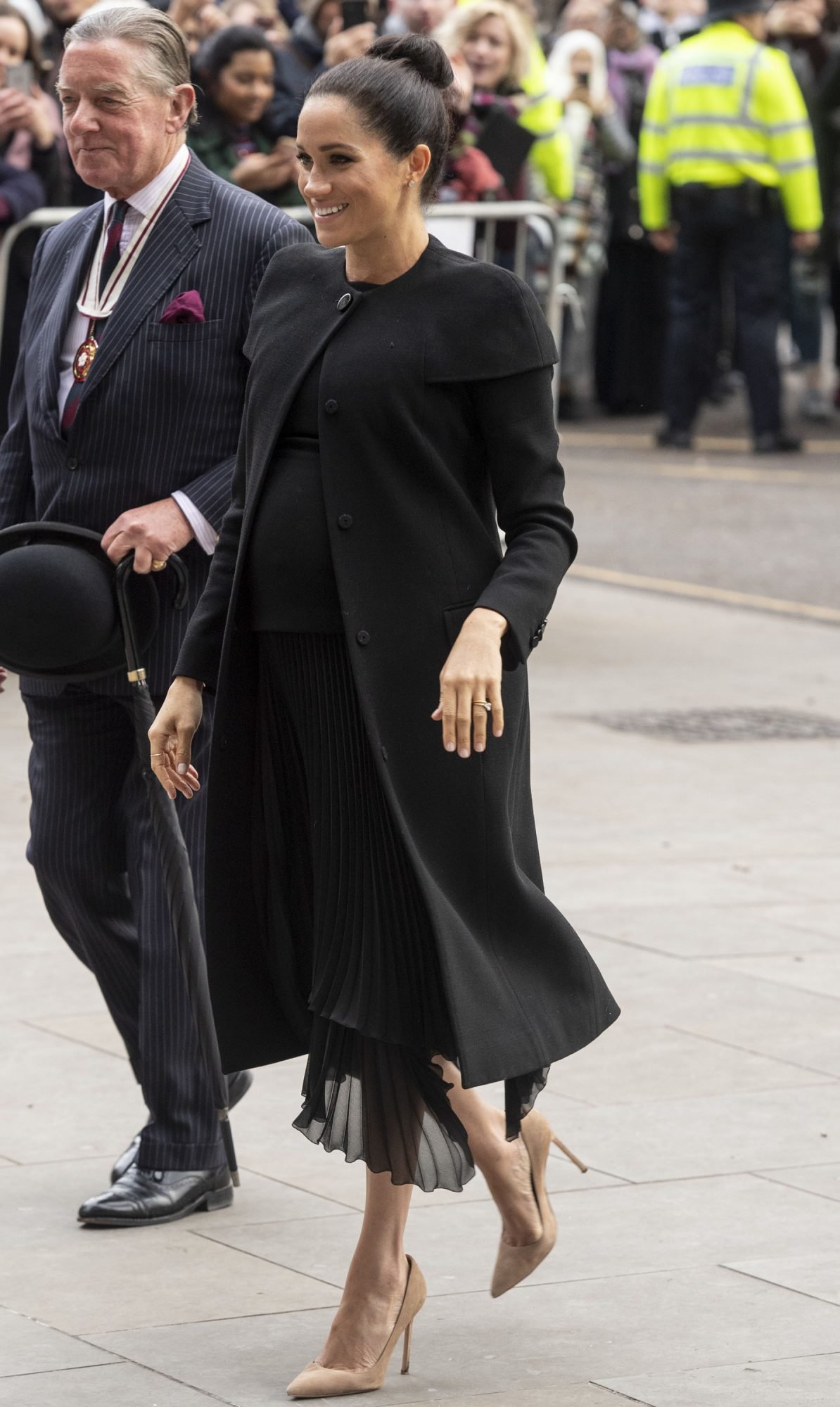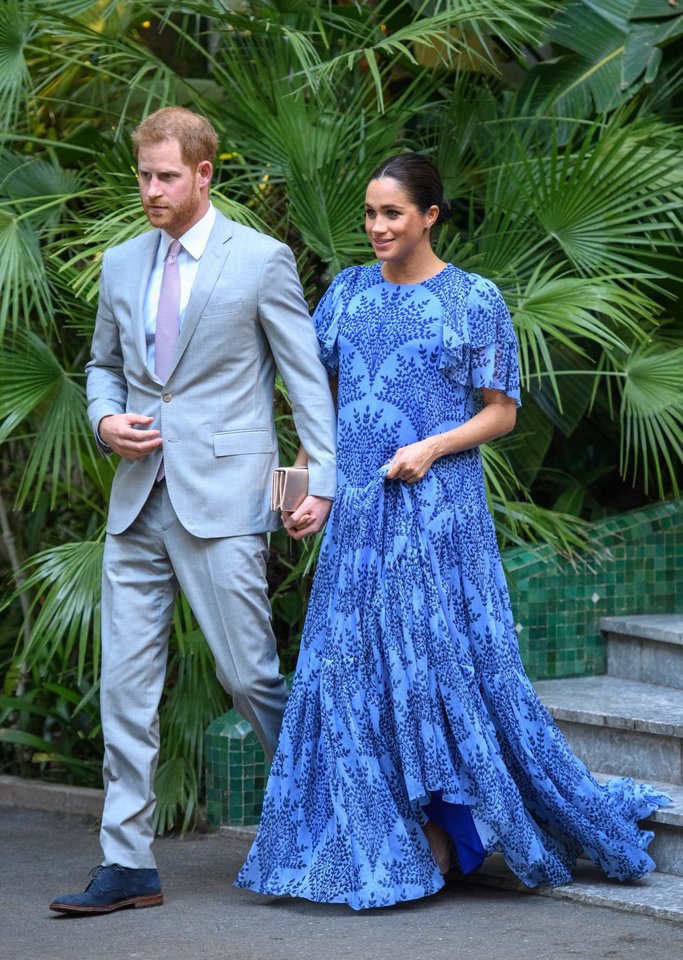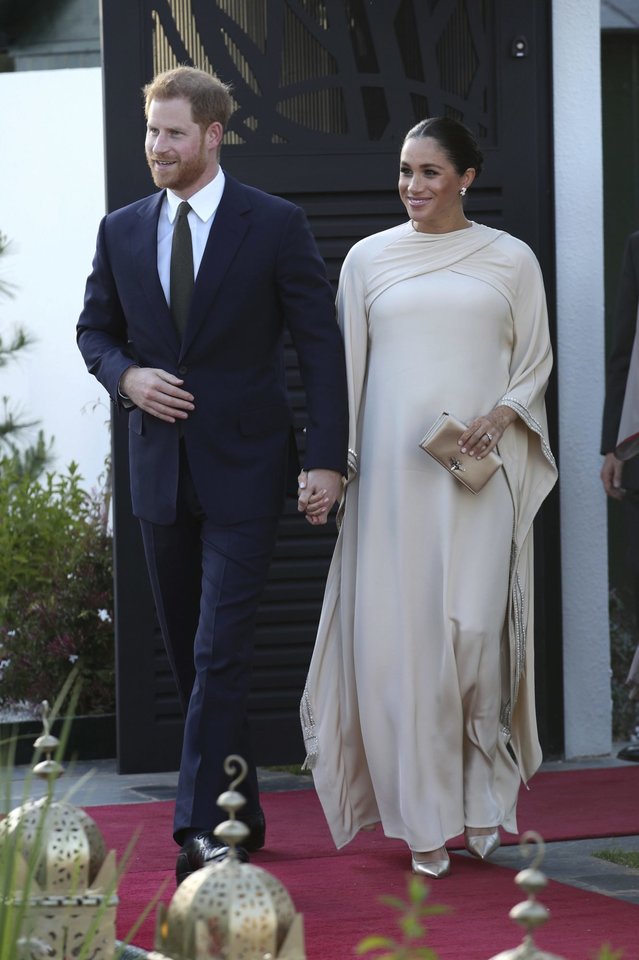 And that streak of self-expression came right up to the birth of her baby. Many applauded Meghan's choice for Archie's official debut, a cream-colored trench dress by Wales Bonner, because it showed off her post-baby bump.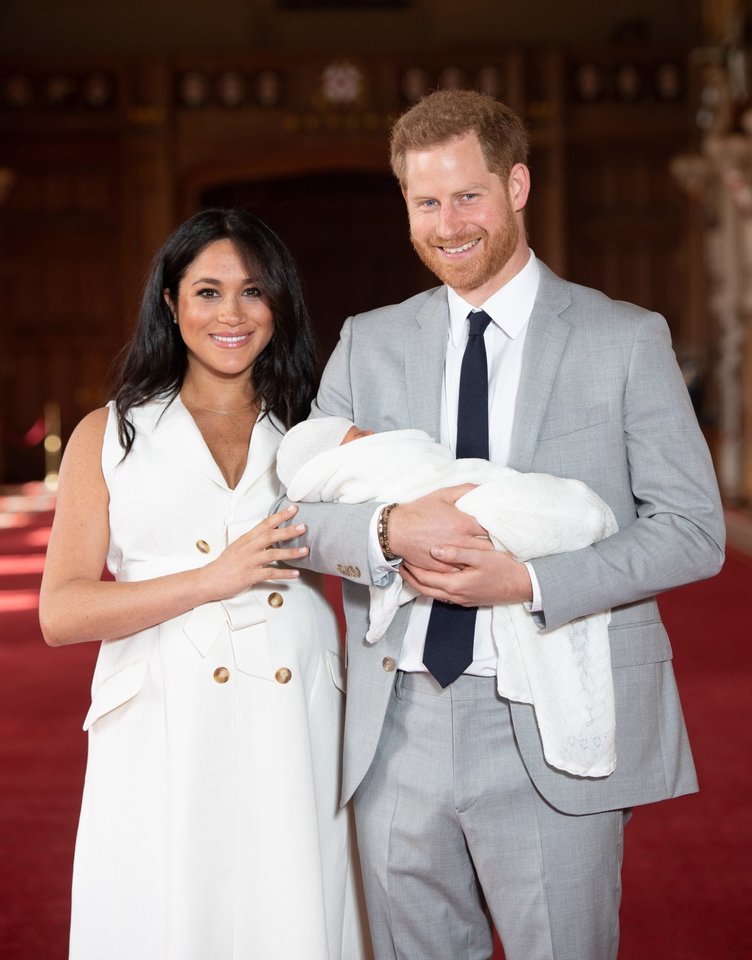 More Trendy, Less Classic

Right before announcing their step back from royal duties, Meghan wore a trendy monochromatic outfit for a visit to the Canada House with her husband. The chocolate brown silk skirt and long camel coat gave her a very modern look that we're not typically used to seeing on members of the Royal Family, but the style suited Meghan and definitely caught our attention.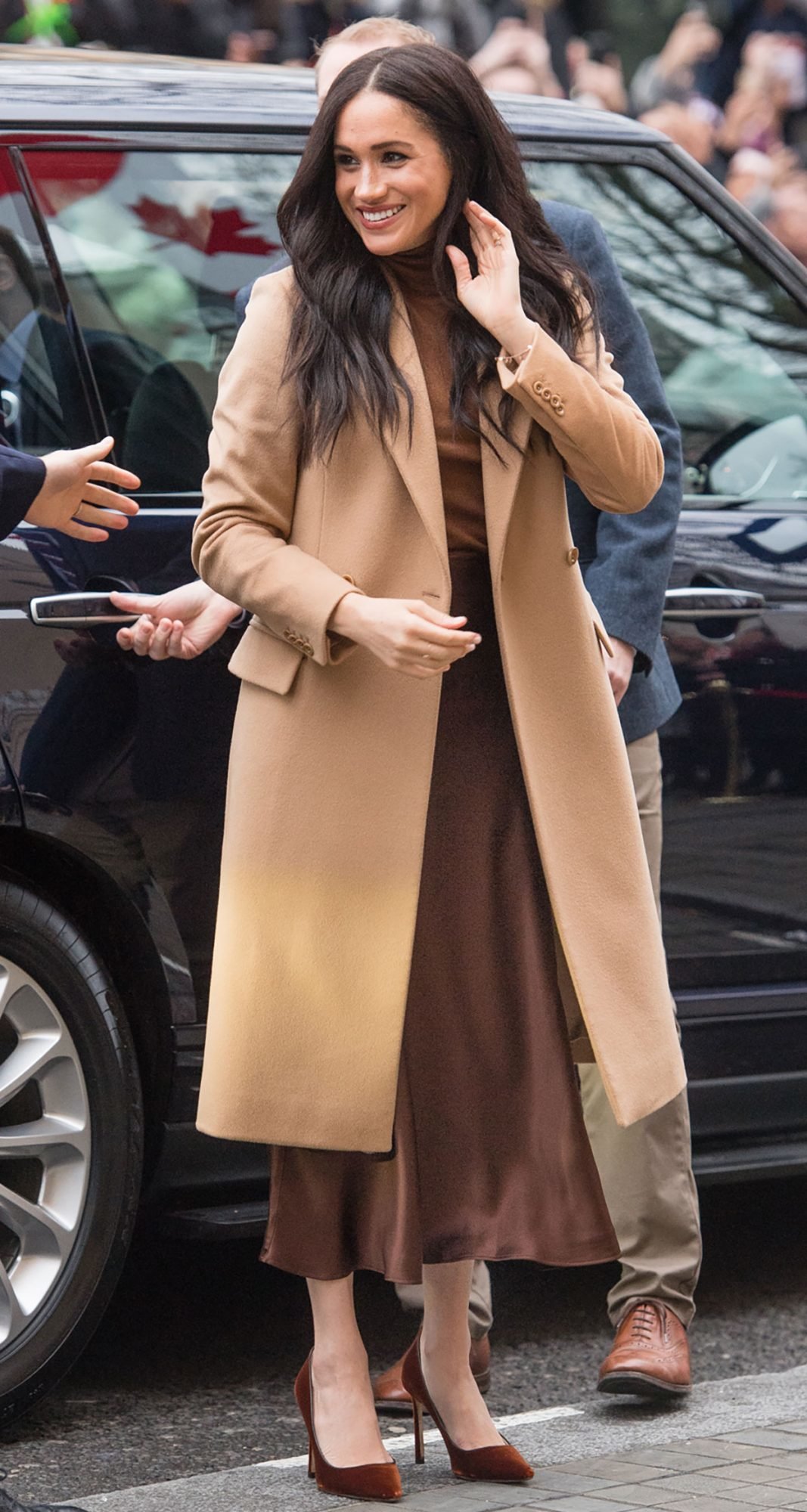 Street Style and Casual Wear

When was the last time you saw a duchess in leggings or ripped jeans? Exactly. But there is just something about how Meghan pulls off casual street wear with such elegance and class. In 2017 at the Invictus Games, Meghan looked effortlessly chic in a white button down and jeans. Another time Meghan was calm, cool, and collected was in 2019, when she showed off her baby bump in black leggings, a camel coat, black sneakers, and a black baseball cap.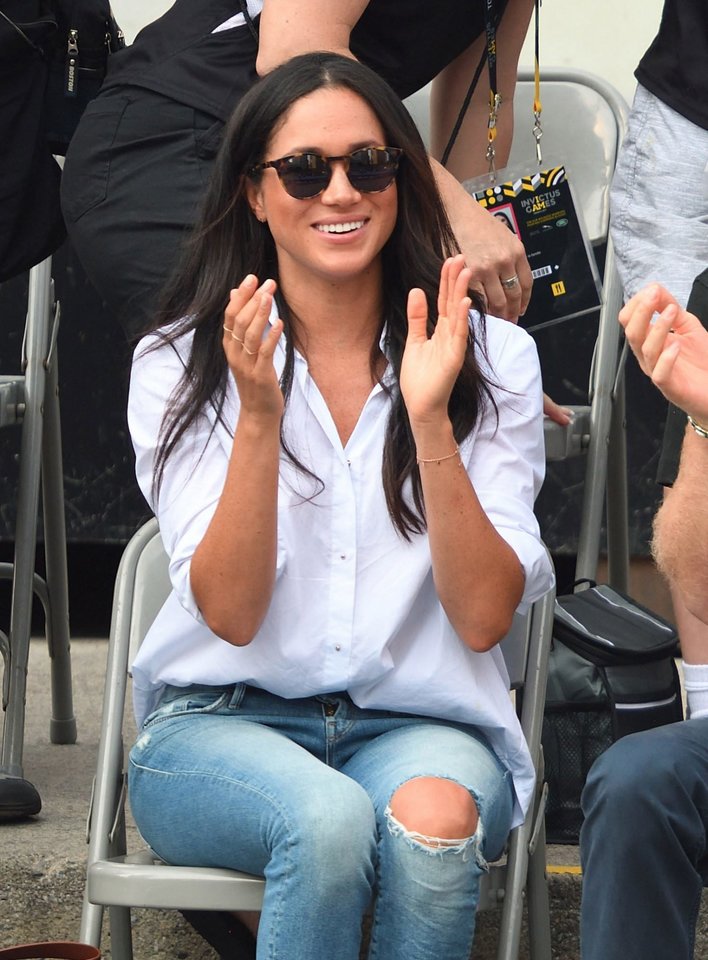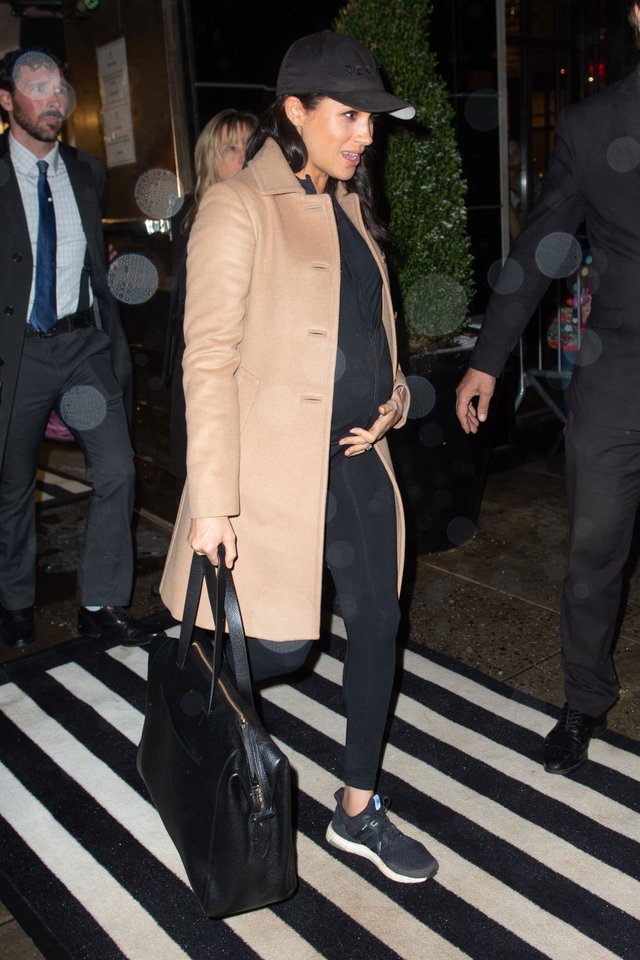 Stepping Down from Royal Duties

In January 2020, Prince Harry and Meghan announced that they would be stepping down from their roles as senior members of the Royal Family and work to become financially independent. On March 5, 2020, the couple made their first official event appearance since they announced their departure from Buckingham Palace. Who could forget this iconic photograph of the couple looking blissful in the rain, umbrella and new found freedom in hand?

Meghan made bold and colorful choices that reflected this freedom for the rest of her in March 2020 appearances, from the emerald green ensemble she wore to the annual Commonwealth Day Service at the Westminster Abbey to the stunning red gown she wore at the Mountbatten Festival of Music at Royal Albert Hall. The couple is now living in L.A., where Meghan is reportedly trying to step back onto the Hollywood scene. The couple already has a Netflix deal.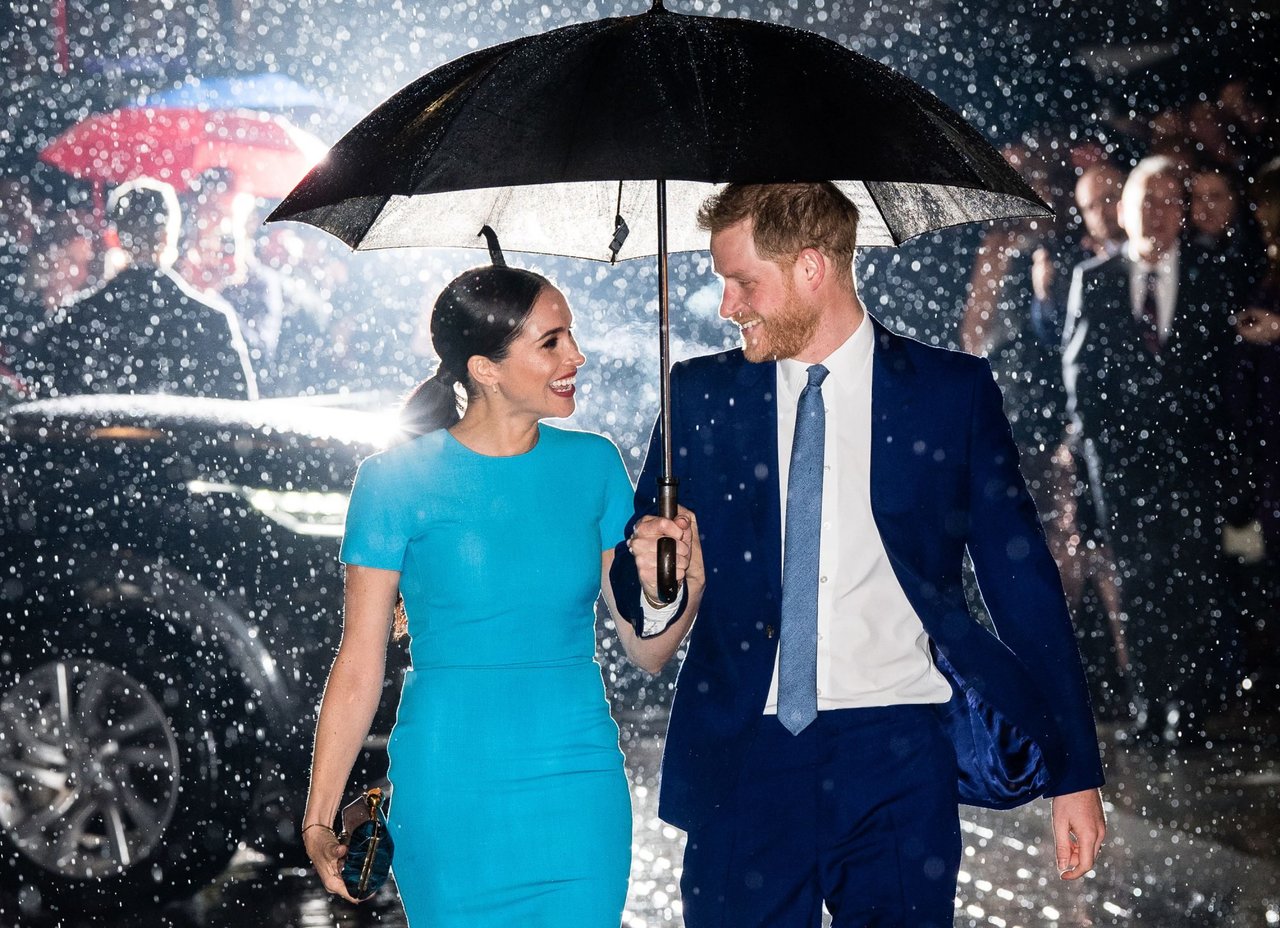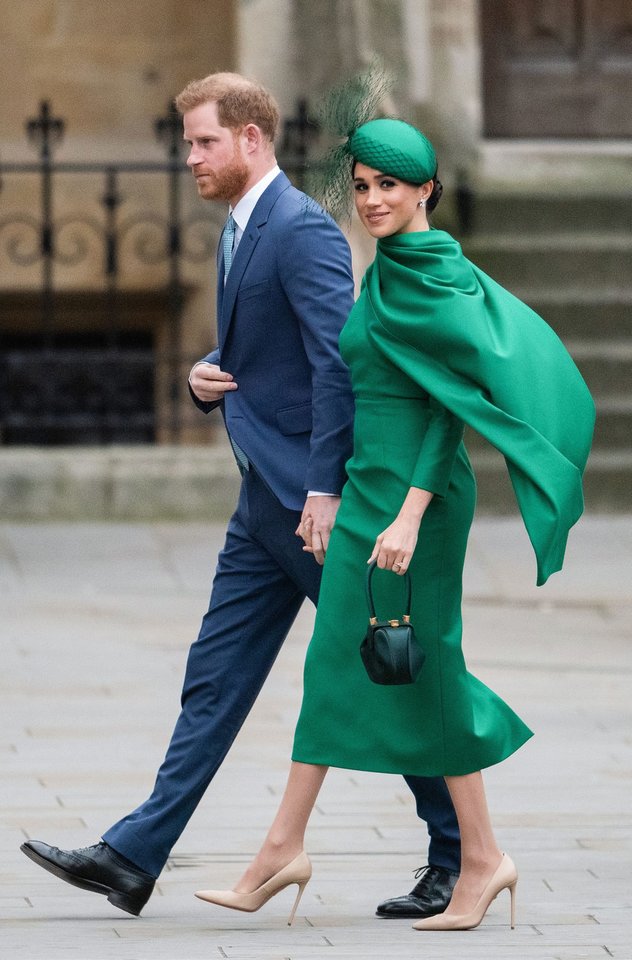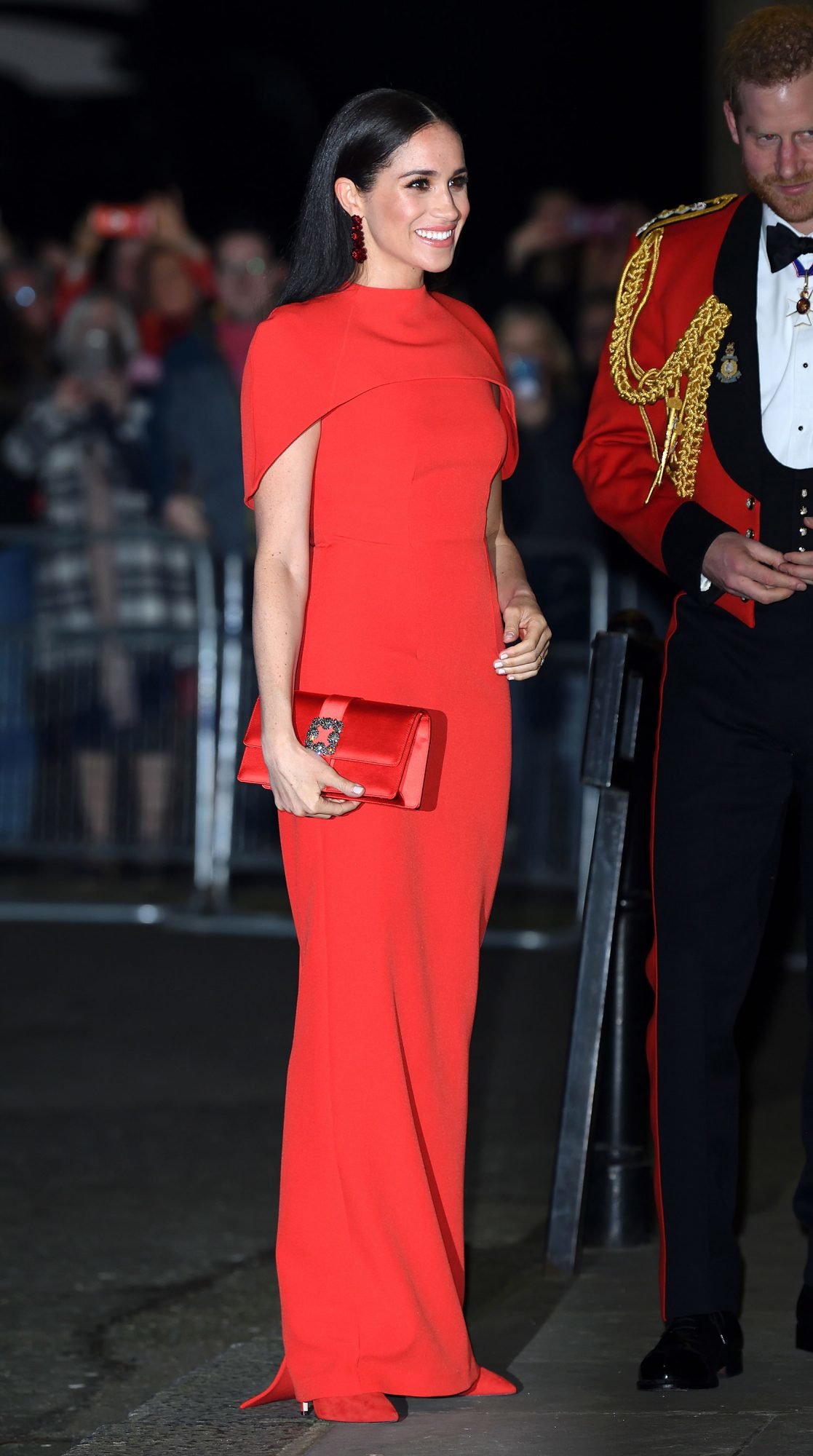 Zoom-ing With a Statement

Although the pandemic has kept them from the red carpet and in-person events, Meghan and Harry haven't been silent when it comes to important issues, including speaking about racism and the importance of voting. It's also been impossible not to take note of Meghan's specific clothing choices during her various video interviews and speeches, whether she's choosing to wear powerful white - a color that has ties to both women's empowerment and the Black Lives Matter movement - or opting to wear items created by a Black designer like Victor Glemaud.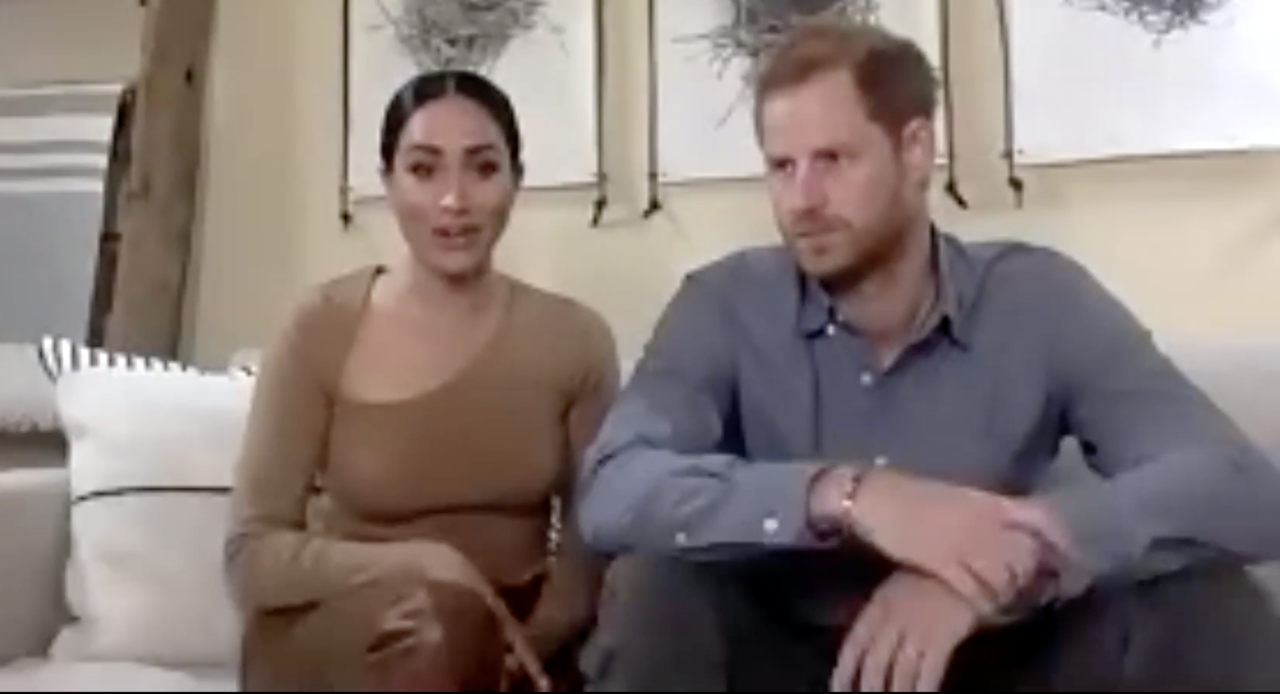 Meghan's refusal to fit neatly inside the royal box and simply blend into the crowd, whether it's with her personal life or her outfits, is just one of the many reasons she continues to inspire us. She's further proof that being true to yourself never goes out of style.